Serena Williams Just Epically Schooled John McEnroe for His Rude Sexist Comment
Can everyone just accept she's one of the greatest ATHLETES of all time?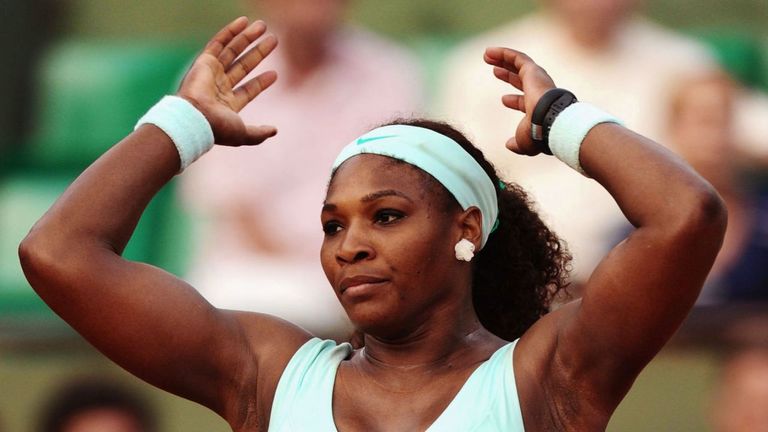 (Image credit: Getty)
Serena Williams has won 23 grand slam titles. She is also the world record holder for winning the most grand slams ever (opens in new tab) in the open era of both male and female tennis. Last year, she overtook Roger Federer's record after winning her 308th Grand Slam match (opens in new tab). In 2015, she was also crowned Sportsperson of the year by Sports Illustrated.
Have we listed enough achievements yet? Probably not. But it seems like we might have to keep trying because despite everything the 34-year-old sports superstar has achieved, people are apparently still trying to question her dominance in the world of tennis.
On Wednesday, former American tennis champion John McEnroe told US radio station NPR (opens in new tab) Williams was the 'best female player ever – no question.'
Fair enough. But, he was then asked whether Williams was actually the best player in the world – male or female.
"She's not, you mean, the best player in the world, period?" he asked.
"[…] If she played the men's circuit she'd be like 700th in the world," McEnroe answered.
Right. Naturally, people had a lot of feelings about this outlandish statement:
How condescending and unnecessary from #JohnMcEnroe on #SerenaWilliams. She is an incredible athlete and role model for so many. Full StopJune 27, 2017
See more
The comments then made their way to Williams who voiced on Twitter just exactly what she thought of McEnroe's "statements that are not factually based."
Dear John, I adore and respect you but please please keep me out of your statements that are not factually based.June 26, 2017
See more
I've never played anyone ranked "there" nor do I have time. Respect me and my privacy as I'm trying to have a baby. Good day sirJune 26, 2017
See more
Williams is currently taking time away from tennis as she prepares for her first child (opens in new tab) with her fiancé, the co-founder of Reddit, Alexis Ohanian.
After she accidentally announced her pregnancy (opens in new tab) on Snapchat in April, fans quickly calculated that this had meant Williams was roughly eight weeks pregnant when she won the Australian Open earlier this year. (opens in new tab)
Unfortunately, during her 15-year career, Williams has had to get used to routinely schooling society and the media when sexism and ignorance rear their heads.
At a press conference during last year's Wimbledon, Williams was asked how she felt about being considered "one of the greatest female athletes of all time."
"I prefer the words 'one of the greatest athletes of all time,'" she replied. (opens in new tab) Naturally.
She also famously shut down a reporter who asked her to smile (opens in new tab) after she had just played a grueling match at the 2015 US Open.
"It's 11.30. To be honest with you, I don't want to be here," she said bluntly while women across the world cheered in unison. "I just want to be in bed right now. I have to wake up early to practice. I don't want to answer any of these questions and you keep asking me the same questions."
However, now and again, a good egg like Andy Murray comes along to also drill home the message that women can dominate an entire field just like men can. (opens in new tab)
After winning gold at the Rio Olympics, the British male number one was asked by BBC reporter John Inverdale how it felt to be "the first person ever to win two Olympic tennis gold medals."
"To defend the singles title. I think Venus and Serena have won about four each," he responded.
YES, Andy.
Follow Marie Claire on Facebook (opens in new tab) for the latest celeb news, beauty tips, fascinating reads, livestream video, and more.
Olivia is ELLE's Digital News Editor covering pop culture, royal, lifestyle and women's news and features. Previously a features writer for Hearst's digital brands and lifestyle reporter at The Independent, she's amassed a healthy - and varied - expertise of Meghan Markle, women's and reproductive health issues and all 10 seasons of Friends.