'Black Panther' Actor Chadwick Boseman Has Died at Age 43
He passed away surrounded by family after a four-year battle with colon cancer.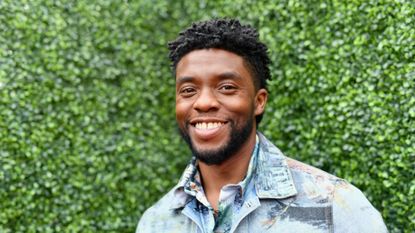 (Image credit: Emma McIntyre)
Chadwick Boseman has died at age 43.
The actor had been battling colon cancer for four years. His reps have confirmed the sad news.
Black Panther actor Chadwick Boseman has passed away after a four-year battle with colon cancer. His representatives confirmed the news Friday evening with a statement, saying he spent the last four years working as an actor while simultaneously battling the illness with surgeries and chemotherapy.

"It is with immeasurable grief that we confirm the passing of Chadwick Boseman. Chadwick was diagnosed with stage III colon cancer in 2016, and battled with it these last 4 years as it progressed to stage IV," the statement read. "A true fighter, Chadwick persevered through it all, and brought you many of the films you have come to love so much. From Marshall to Da 5 Bloods, August Wilson's Ma Rainey's Black Bottom and several more, all were filmed during and between countless surgeries and chemotherapy."
"It was the honor of his career to bring King T'Challa to life in Black Panther. He died in his home, with his wife and family by his side. The family thanks you for your love and prayers, and asks that you continue to respect their privacy during this difficult time."
Correction: A previous version of this article mistakenly listed Boseman's age as 42. He was 43. We regret the error.
Alexandra Whittaker oversees all of Cosmo's news and entertainment digital coverage—follow her on Instagram here. As the lead of two teams, Alexandra manages stellar writers and editors who deliver your daily dose of celebrity, TV, movie, book, general entertainment and pop culture news. She's known for her strategic coverage calls and celebrity interviewing skills. Awards shows are her favorite thing, and she's a proud Northwestern and Marquette alumna.