Up in the Air with Georgia King
When Georgia King isn't making people laugh, the costar of the just-released Austenland is scaring herself silly with extreme sports.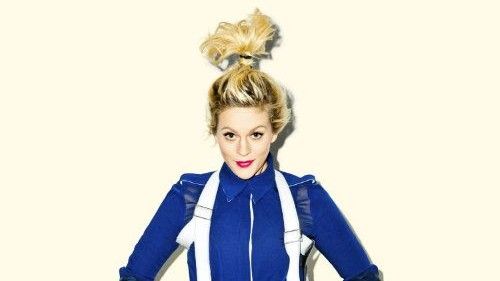 (Image credit: Meredith Jenks)
I've always wanted to skydive because: I'm terrified of heights, and there's some weird part of my brain that feels like I should do stuff that scares me.
I finally pulled the trigger when: My friends from L.A. wanted to go in San Diego. It was one of those things like, "We do it now or we'll probably never do it."
Before I got into the plane: Training on the ground took all of three minutes. The instructors said, "Make a banana shape! Keep your head up, and you'll be great." I said, "That's it? That's all the training you get?"
Before I jumped: I was really, really scared, but then I decided to melt into the experience.
Free-falling feels: Very surreal. It feels big, like a huge thing is happening. Skydiving is special because: It's almost the closest to an out-of-body experience you can have. We live in such a stimulated, connected, busy world—to be up in the air with nothing but yourself and the landscape is incredibly peaceful.
Next up on my bucket list: I've already bungee jumped, so I am thinking about diving with sharks. I watched a little snippet of Jaws 2 and I was like, "Nope! I'll save it for a rainy day." Unfortunately, I live in England and it's always raining. @georgia_mayking