20 Strangers Kissing for the First Time is Not as Odd as You Think (VIDEO)
First time filmmaker Tatia Pilieva captures the strange moments before that first kiss.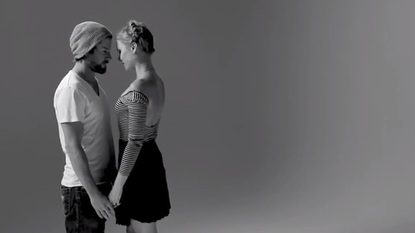 (Image credit: First Kiss)
The seconds before a first kiss are equal parts exciting and excruciating, and filmmaker Tatia Pilieva captured the complexity of those moments (opens in new tab) in her short film First Kiss.
The artist asked 20 complete strangers to share a first kiss (opens in new tab) on camera—a concept that makes us feel anticipatory awkwardness more than anything else. But much to our surprise, the film was filled with moments romantic and odd, that together resulted in a beautiful portrayal of humans creating intimate moments with one another.
Nerves took over at certain times, which resulted in hysterical lines including, "What's your name again?" But it seems that it only takes a contrasty black and white film set to great music to transform those awkward utterances into charming quirks.
(h/t Time Magazine) (opens in new tab)