11 Looks Meghan Markle Probably *Won't* Be Recreating Once She Becomes a Royal
Wave goodbye to those bootcut jeans.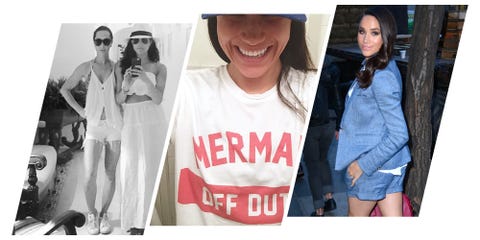 Meghan Markle is poised to become a literal princess thanks to her relationship with Prince Harry getting more and more serious—which means we should expect a change in her wardrobe. Meghan already has chic, sophisticated taste—but she skews slightly more "cool girl millennial" than Kate Middleton, who opts for pretty traditional and buttoned-up apparel.
While we don't expect Meghan to completely abandon figure-hugging shifts in favor of a-line garden dresses, her wardrobe will most likely become a bit more conservative if she marries Harry. Which is kind of a shame because women—royal or not—should feel free to dress however they want. But that aside, here are some past outfits Meghan probably won't repeat as HRH.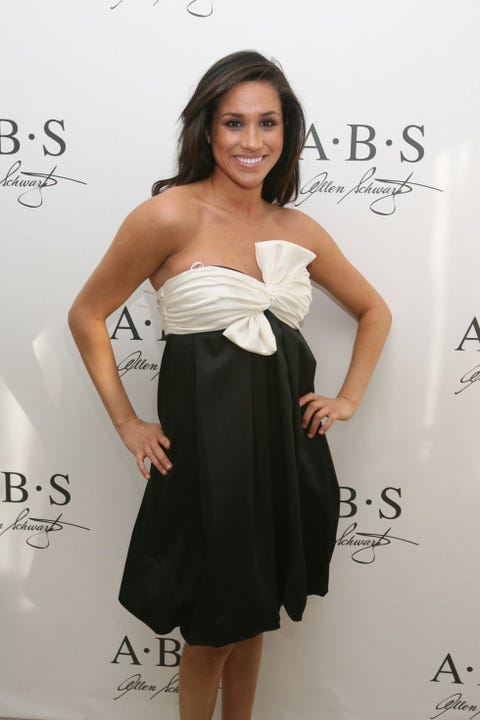 Like, it's cute and fine. But probably not "lemme wear this to the coronation" cute and fine.
4
These Pre-Faded Bootcut Jeans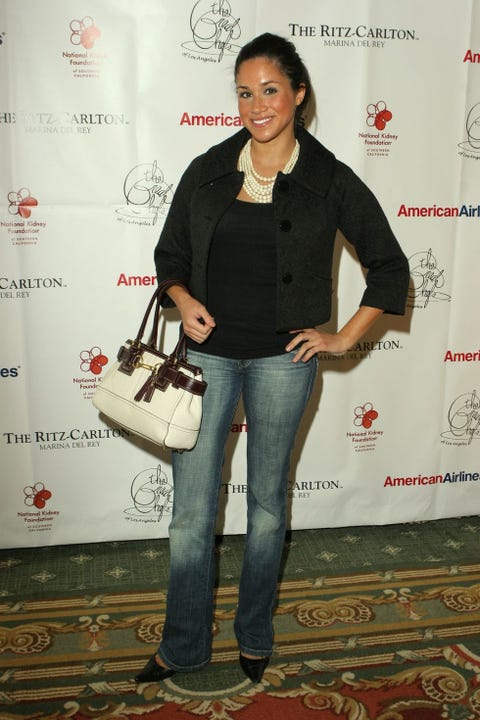 The royals rarely wear denim, and when they do, it's tailored to perfection and decidedly not washed.
6
This Ruched Jersey Skirt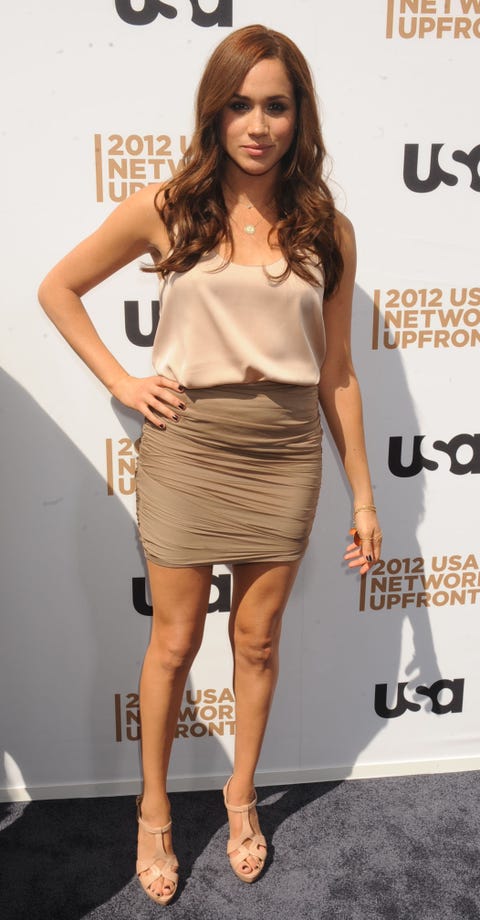 To be fair, this outfit was worn in 2012, a strong year for jersey fabrics. But as a royal, Meghan will likely favor more luxe textures and material—and stay away from stretched ruching. Or not. Either way we're into it.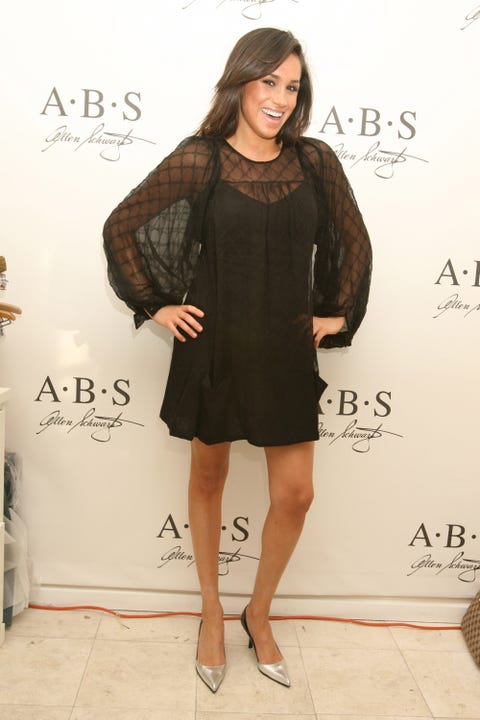 While the long sleeves on this dress are pretty elegant (Queen Elizabeth would surely approve), the shape is a bit junior. Expect Meghan to continue favoring close-cut silhouettes that come to the knee.
9
These Massively Baggy Pants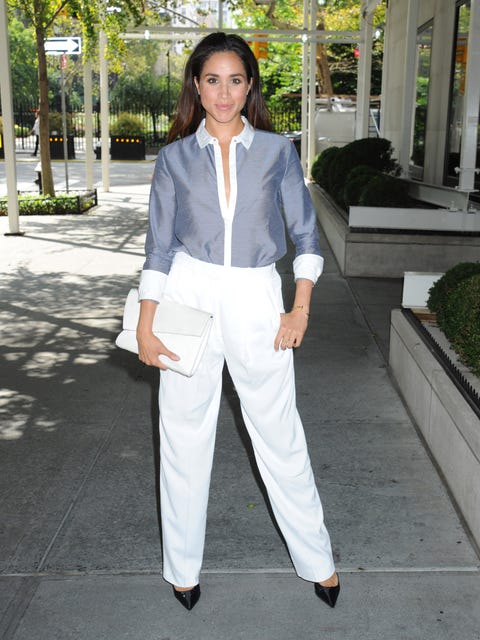 On a similar note, if Meghan Markle makes baggy wide-legged pants happen for royals, we will truly bow down.
10
This Empire Waist Dress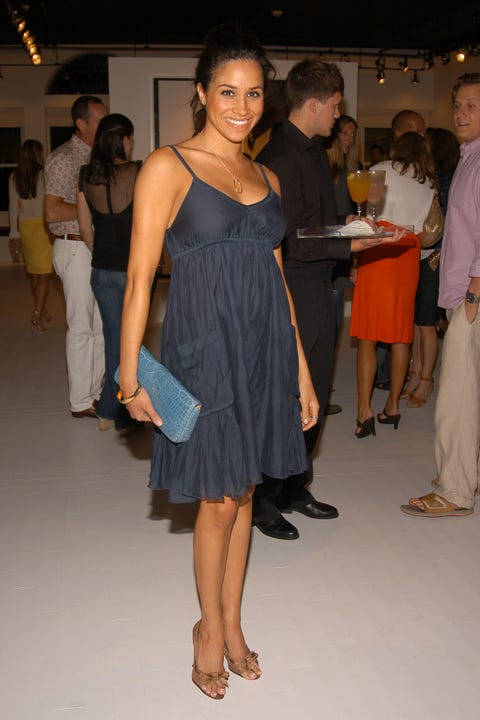 While there is certainly a time and place for empire waists, they tend to inspire mass speculation about whether or not one is pregnant (being a woman is so fun!), which can be tricky when you're a royal.
This content is created and maintained by a third party, and imported onto this page to help users provide their email addresses. You may be able to find more information about this and similar content at piano.io