The People's Choice Awards' Most Iconic Look from Every Year
Some were so ahead of their time.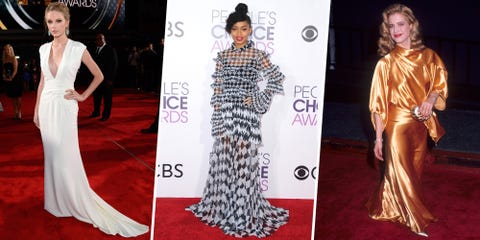 The People's Choice Awards has recognized stars and their work since 1975. What's also recognized? The fashion. From full-blown sequined gowns to lingerie-like midi dresses, ahead, the most iconic look from every year at the People's Choice Awards.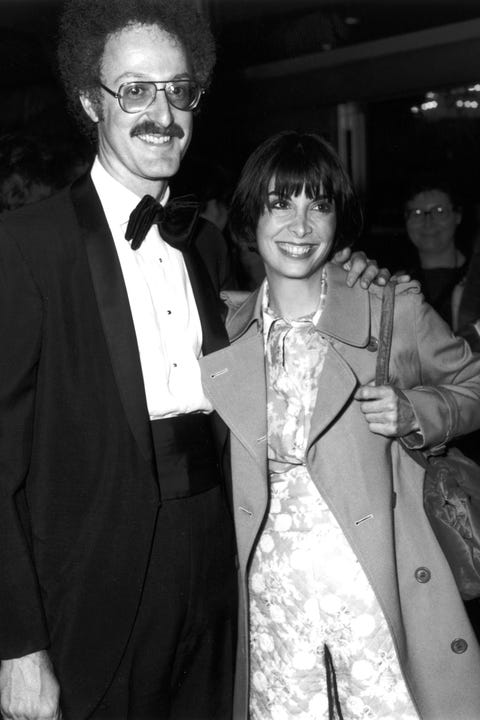 1975
This is the first year of the People's Choice Awards, and Talia Shire and her husband David Shire are among the first attendees of the awards. While David is dressed in a tuxedo, Talia dons a more relaxed, everyday dress and coat. The dress code has certainly changed over the years.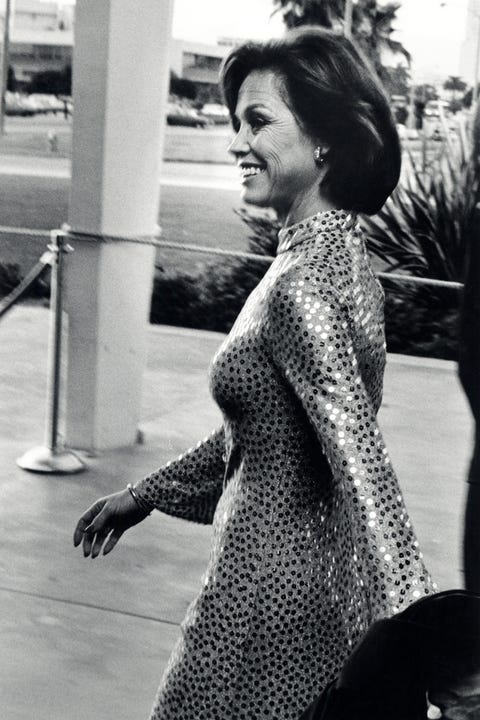 1976
Mary Tyler Moore steps out in a high-neck, polka dot dress for the 2nd annual awards show. She won "Favorite All Around Female Entertainer," alongside Carol Burnett.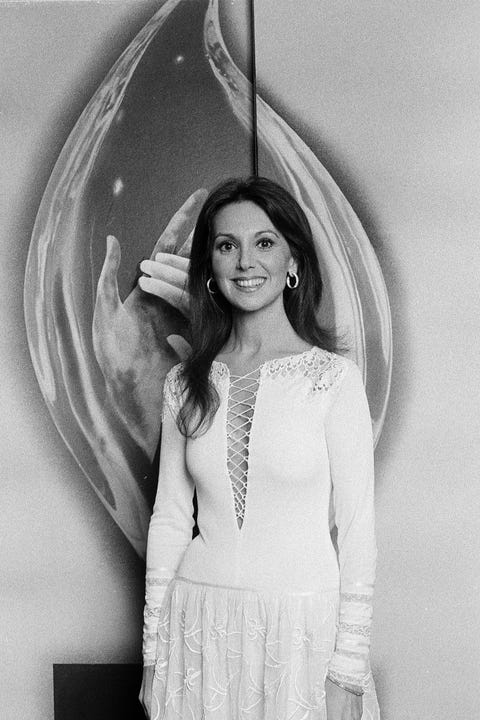 1977
Marlo Thomas attends the 1977 People's Choice Awards show in a dress with a plunging neckline. This style seems to be way before Thomas's time, as it's seen all over the red carpet now.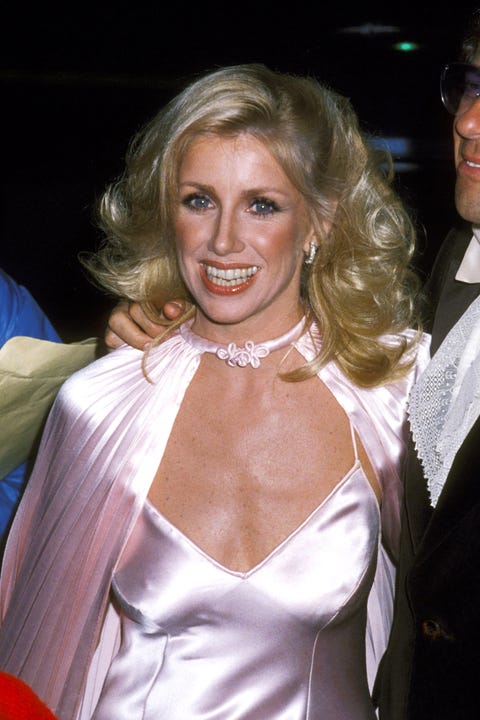 1978
Suzanne Somers attended the still-fairly-new awards show wearing a stunningly classic low-cut, silk gown. She finished the look with a silk cape the same color as the dress.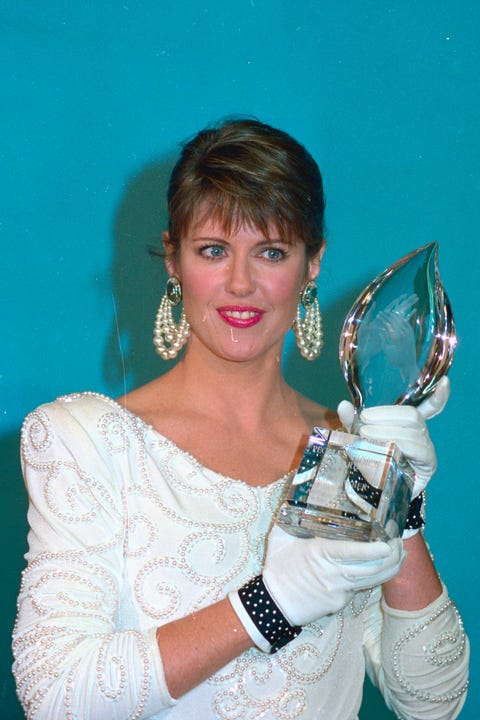 1979
Those pearls! Those gloves! Pam Dawber holds her award for "Favorite Female Performer in a New TV Program."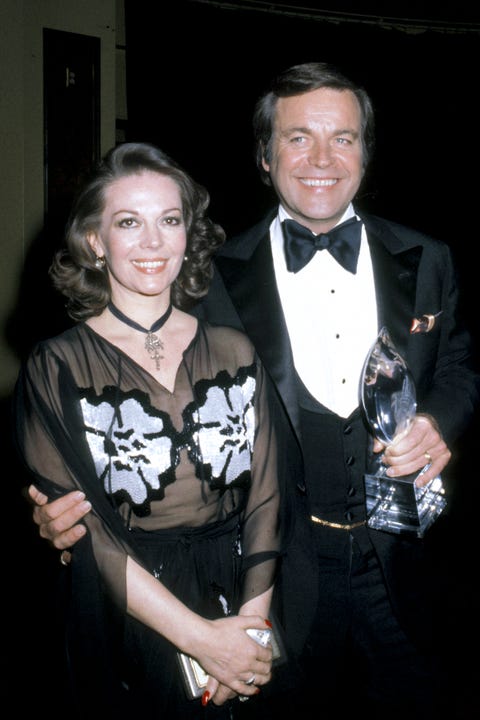 1980
Natalie Wood wore a dress with a mesh see-through top—a bit of an outlandish look at the time.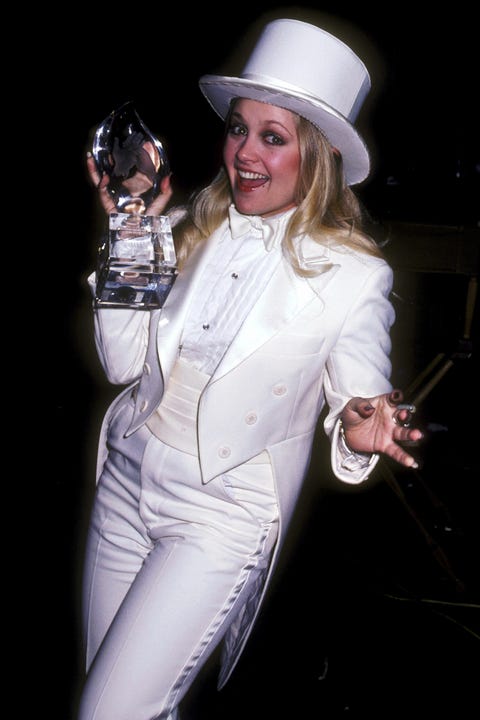 1981
Charlene Tilton took a different approach to her look in 1980 in an all-white tuxedo, complete with cummberbund and top hat.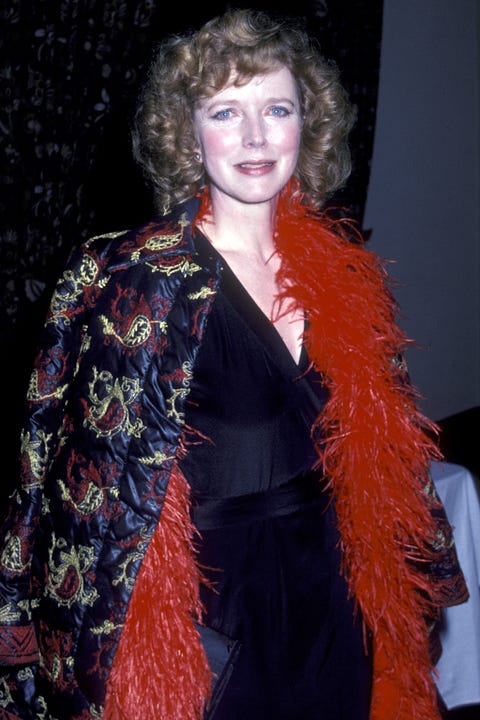 1982
Barbara Babcock adds flare to a simple black dress with a red fur boa and a patterned, fitted jacket.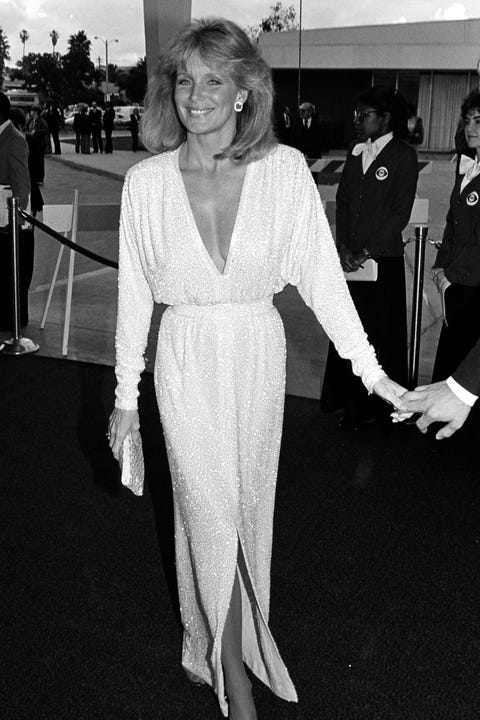 1983
Linda Evans in a beautiful sparkling gown with a plunging neckline and front slit.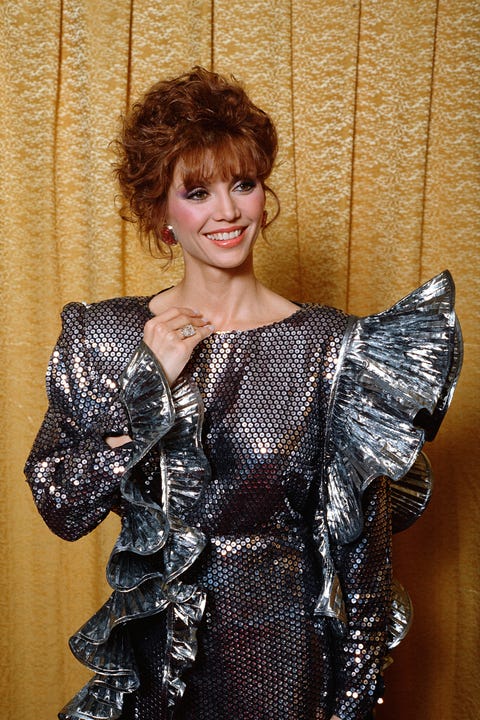 1984
Victoria Principal wore a mermaid-like silver dress with a one-shoulder accent in 1984.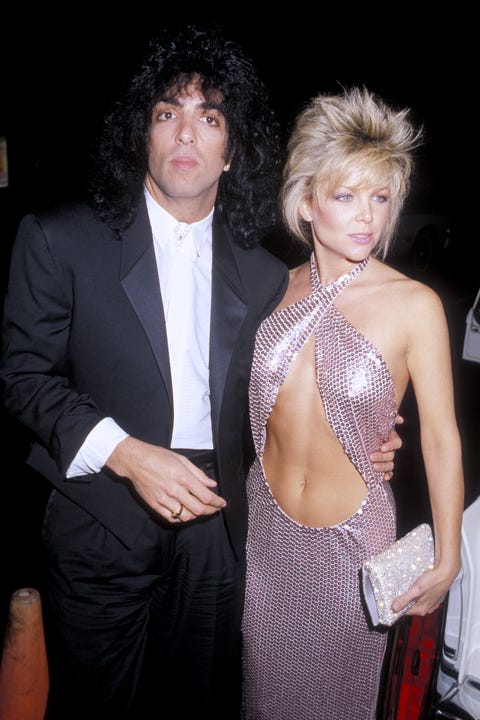 1985
Paul Stanley from KISS and his date Lisa Hartman attended the 10th annual People's Choice Awards. Hartman wore a more risqué open-front, halter top dress...scandalous.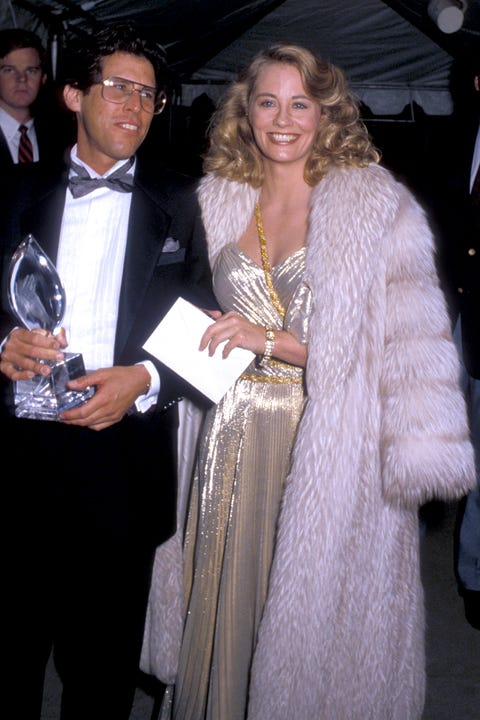 1986
Cybill Shepherd arrived to the 1986 awards decked out in a gold pleated dress with a large fur coat.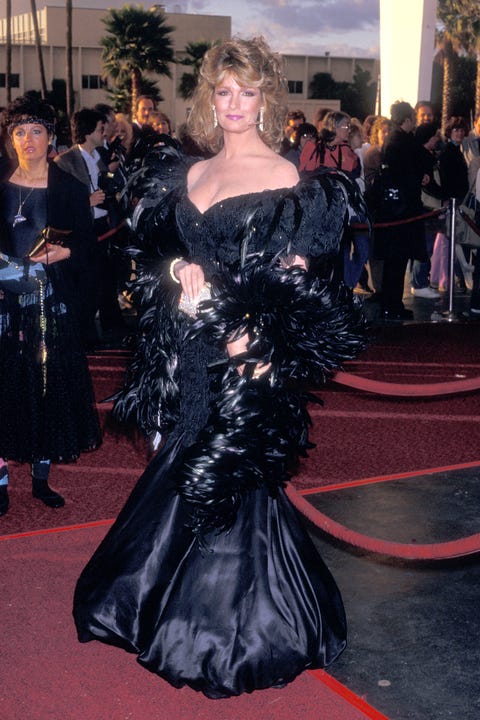 1987
Actress Deidre Hall wore a black off-the shoulder gown with a black feather wrap.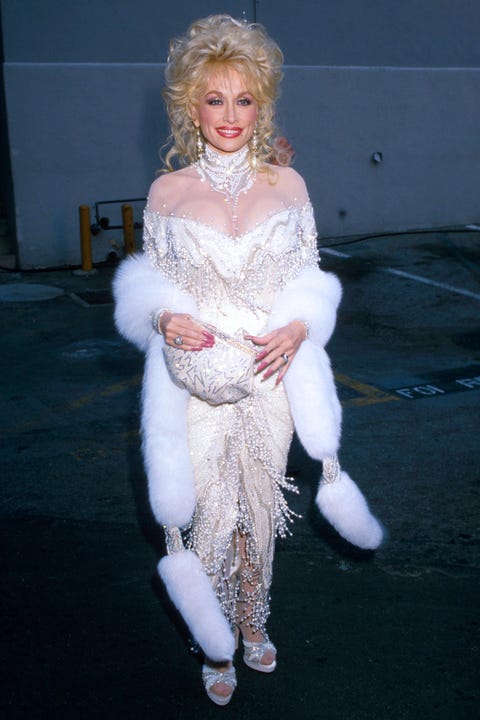 1988
Dolly Parton arrived in a mix of pearls, sequins, and fur, proving a fashion statement could be just as big as her hair.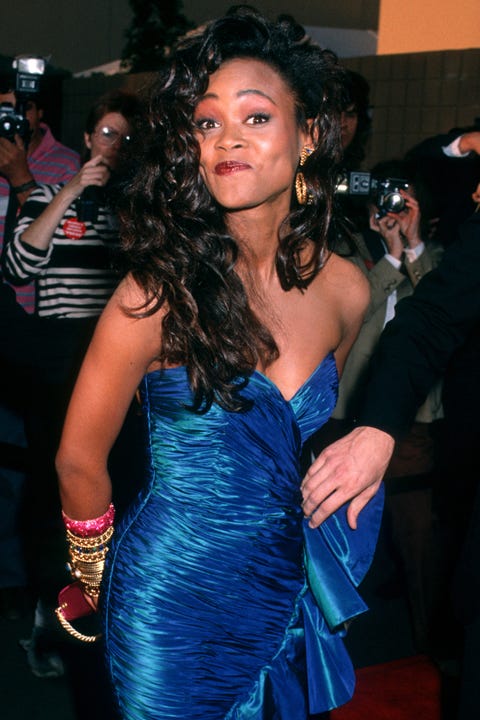 1989
Robin Givens wore a mermaid-blue, body-con gown to the 1989 People's Choice Awards—and looked absolutely stunning.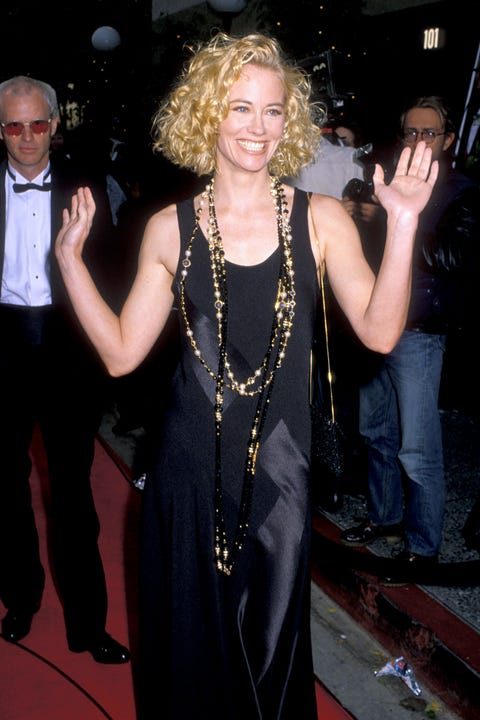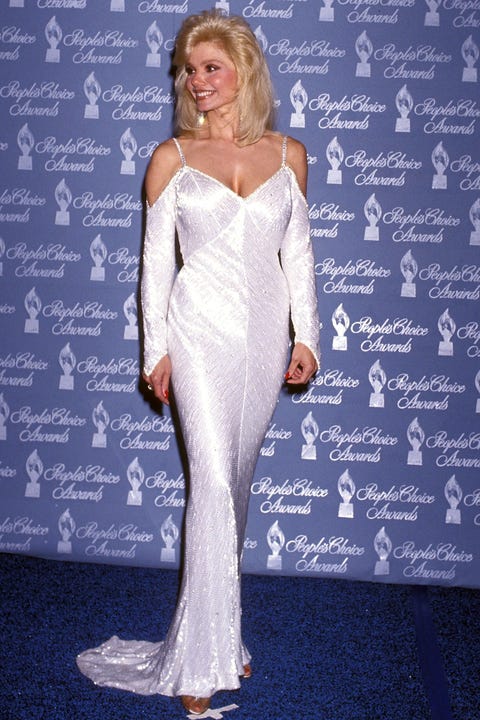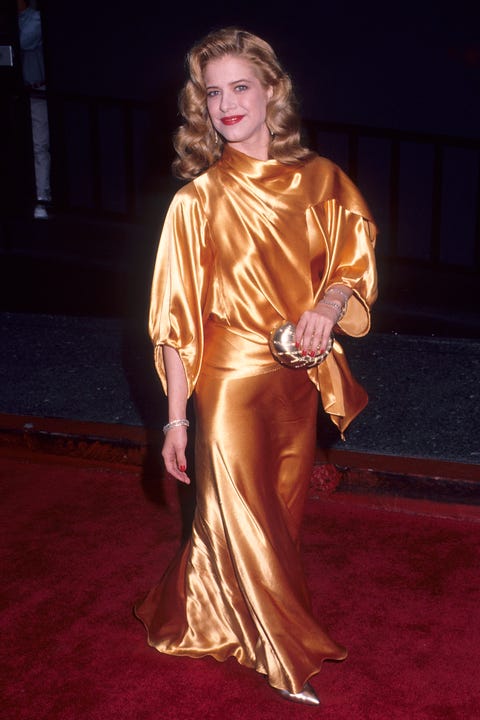 1992
Tammy Lauren wore a golden-orange, silk dress to the 17th annual awards show.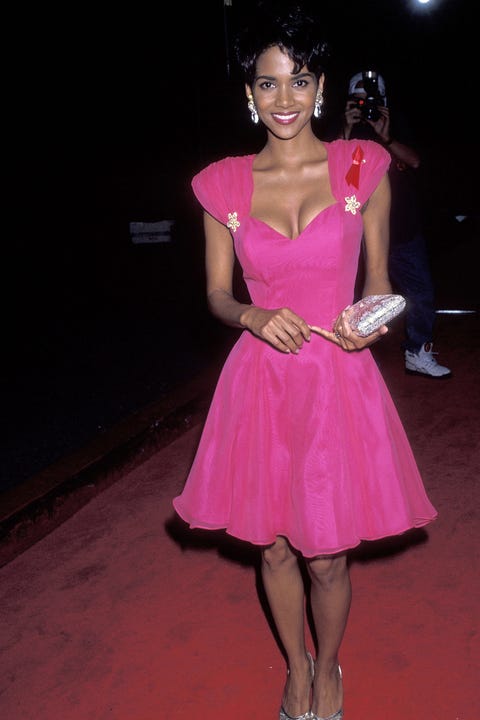 1993
Halle Berry wore an adorable hot pink, sweetheart neckline midi dress.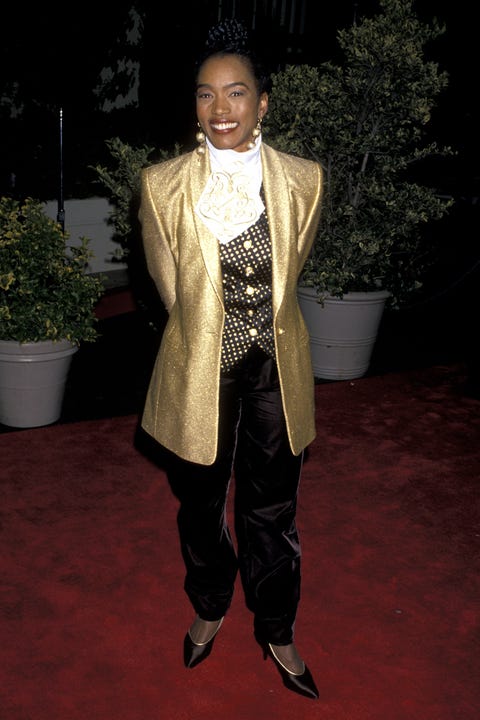 1994
Angela Bassett wore a modern-day colonial pants suit to the awards, complete with a golden coat. Oh yes she did.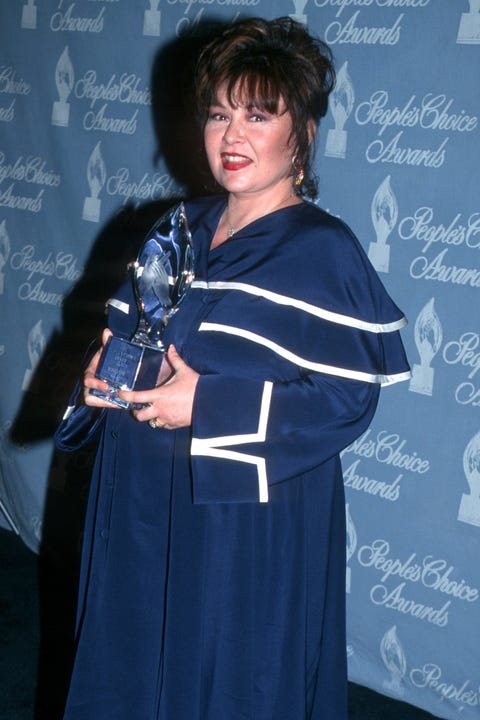 1995
Roseanne in a classy navy blue and white stripe sailor-like dress.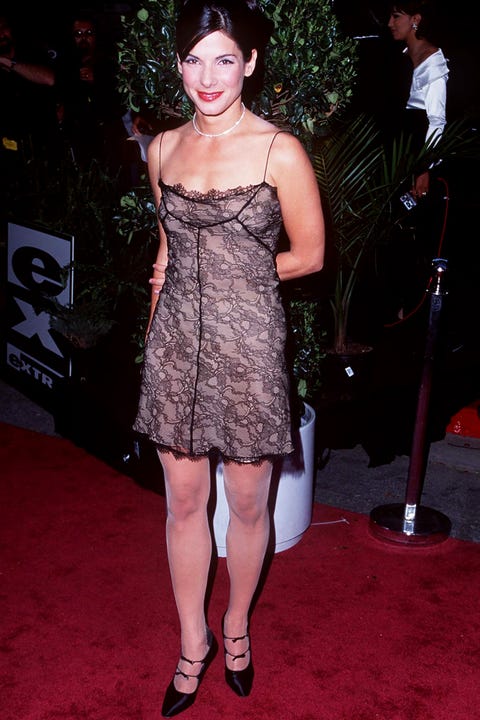 1996
Bullock donned a short, lace dress with Mary Janes to the 21st annual awards show.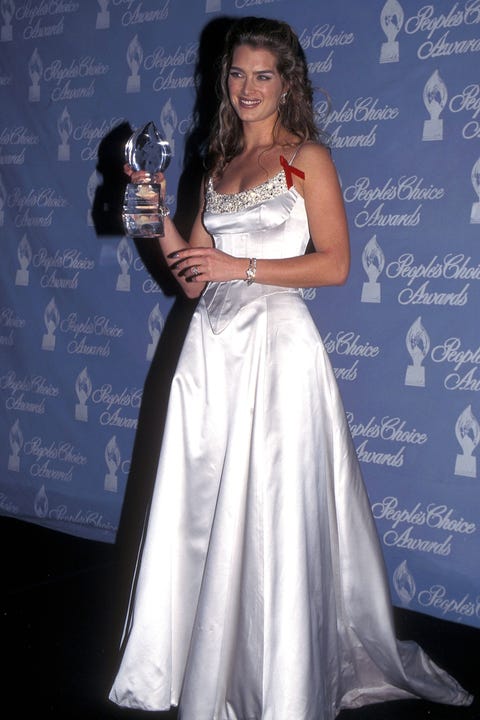 1997
Actress Brooke Shields wore a silk white, spaghetti strap ball gown to accept her award.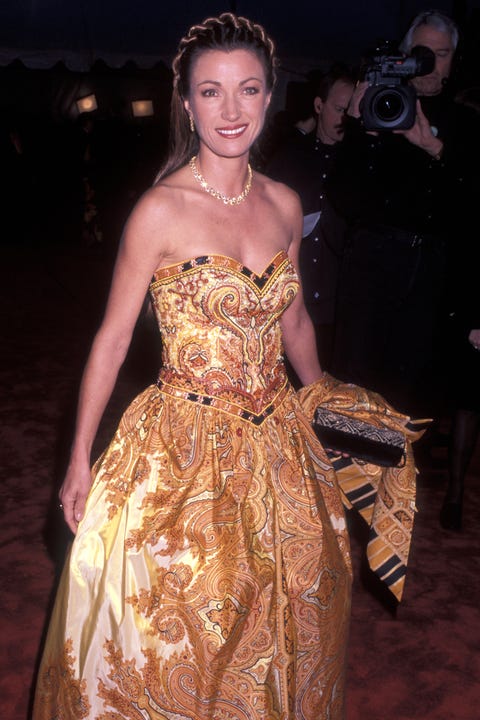 1998
Actress Jane Seymour stepped onto the red carpet in a wildly orange, paisley-patterned ball gown at the 24th annual awards show.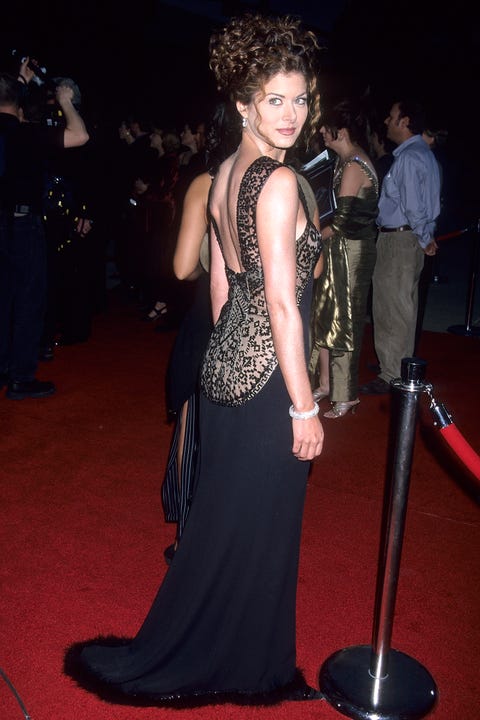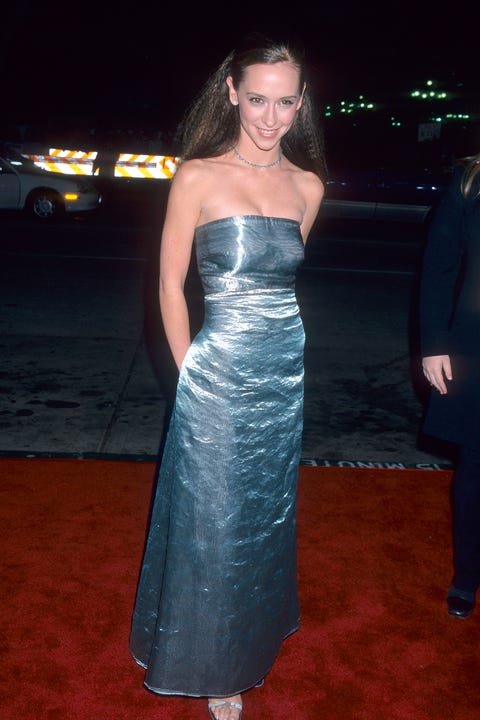 2000
Jennifer Love Hewitt opted for a cerulean strapless gown, and completed her look with crimped hair, because it was 2000.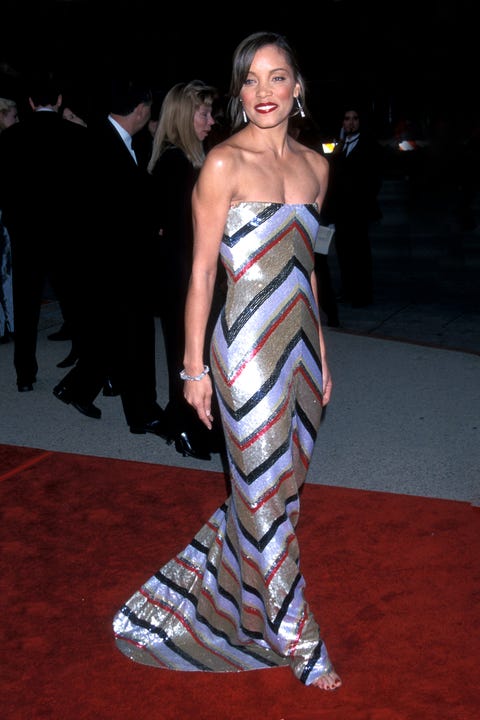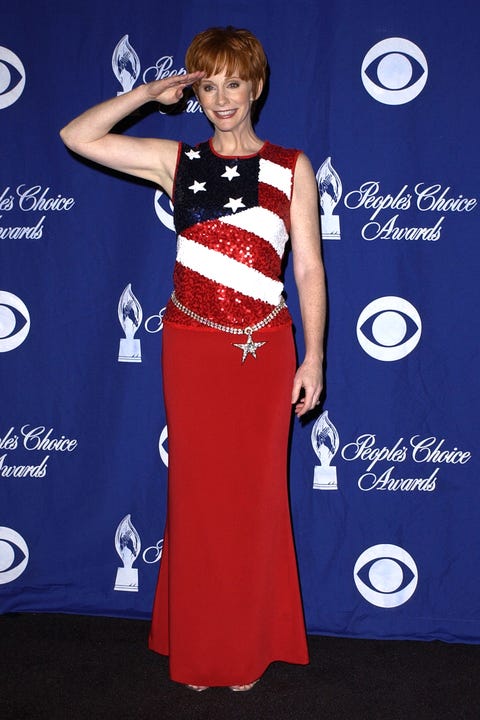 2002
Reba McEntire salutes the camera, wearing an America-themed gown to the 2002 awards show, which premiered a few months after the 9/11 attacks.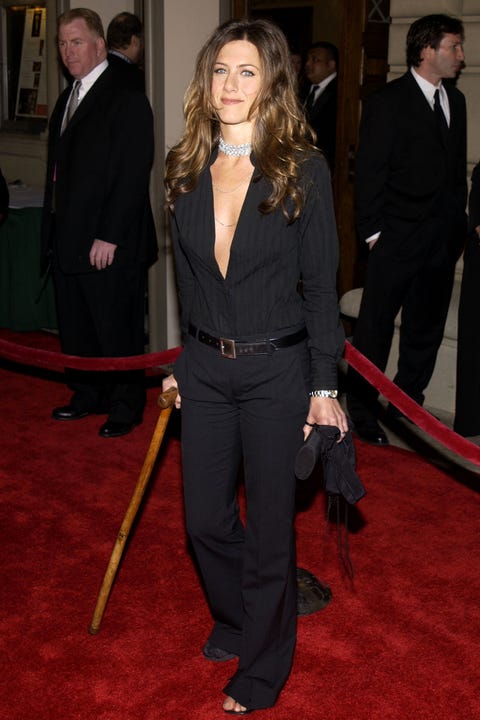 2003
Jennifer Aniston wore a simple black shirt paired with black pants to the 2003 awards show. Another accessory she probably wasn't expecting to bring: a cane. The Friends star broke a toe and leaned on the cane for support during the awards show. (But she still looked pretty fabulous.)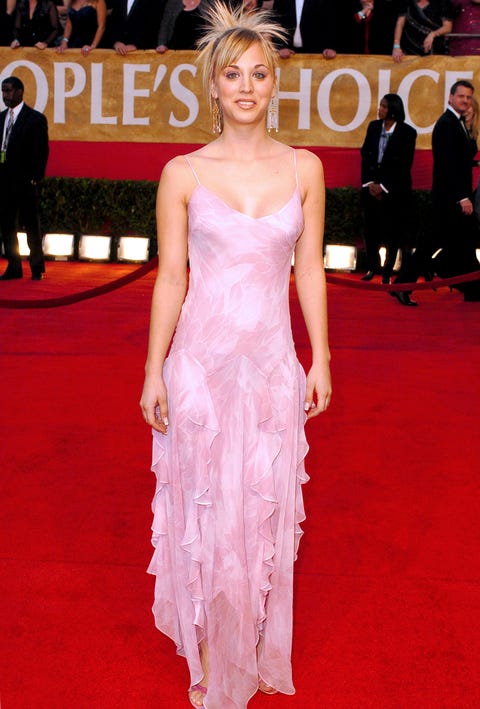 2004
Kaley Cuoco's entire ensemble—from her spiked hair bun to her ruffled, spaghetti strap pink dress—is a perfect example of the early aughts fashion.
This content is created and maintained by a third party, and imported onto this page to help users provide their email addresses. You may be able to find more information about this and similar content at piano.io