30 Celebrities Who Are Due to Give Birth in 2018
Any day now, Kylie Jenner.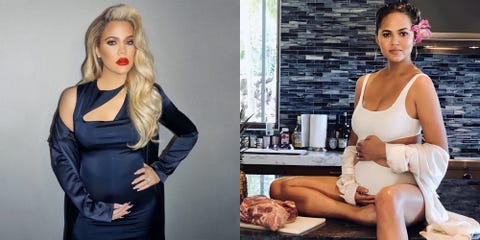 Instagram/ Khloé Kardashian, Chrissy Teigen
Celebrities seem to have baby fever because so many of them are due to give birth this year. And while we're all still waiting (patiently) for Kylie Jenner to *officially* confirm her pregnancy, most other celebrities are pretty open about theirs. So, to keep you occupied until that day comes, here are 30 other celebrities who are expecting cute, little tots to be born this year.
This content is created and maintained by a third party, and imported onto this page to help users provide their email addresses. You may be able to find more information about this and similar content at piano.io