Editors handpick every product that we feature. We may earn commission from the links on this page.
12 Must-Watch Films and TV Shows About the Royal Family
Binge-watch, the regal way.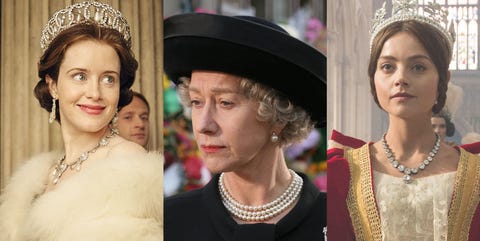 Whether you love them or are a little "meh" about them, the royal family continue to be an endless source of fascination.
The most famous family in the world (just inching ahead of the Kardashians?) have fame, fortune, scandal, a very long and interesting history and are the real life versions of the fairytale world of princes and princesses. Which explains why the royal family are so often the subjects of films and TV series which are then watched in their million as viewers hope for a further glimpse into the walls of Buckingham Palace.
This year, there's been even more intrigue with the royals than normal. There's two royal weddings, a new royal baby and a new wardrobe to marvel at, thanks to a certain Duchess of Sussex.
With all this in mind, we rounded up the best TV shows and films about the Windsors.
This content is created and maintained by a third party, and imported onto this page to help users provide their email addresses. You may be able to find more information about this and similar content at piano.io