All the Clues Miley Cyrus and Liam Hemsworth Were About to Get Married That We All Missed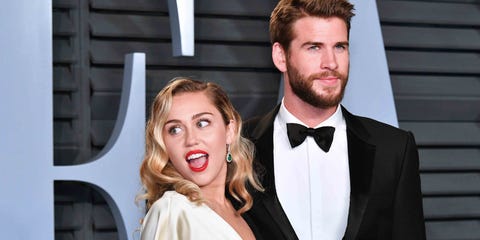 After literally years of being engaged and their fair share of ups and downs (including a years-long break from being together at all), Miley Cyrus and Liam Hemsworth are married. The longtime couple tied the knot in a quiet, DIY ceremony at home Sunday night, if the very wedding-like pictures on their close surfer friend, Conrad Carr's, Instagram Story. In the photos, Miley and Liam can be seen wearing an off-the-shoulder, white gown and smart suit, respectively, and cutting a two-tiered wedding cake. Liam's famous brothers, Chris "Thor" Hemsworth and Luke "Head Security Guy from Westworld" Hemsworth, can also be seen dancing and having an Aussie-style good time at the intimate affair.
Even though Miley and Liam have been engaged for ages, the wedding itself is a surprise for many, who didn't realize the couple was actively planning their trip down the aisle. But, maybe we all should have. Here are all the clues you might have missed that Miley and Liam were planning to do the damn thing before 2019.
December 20, 2018: There's gossip about a secret wedding.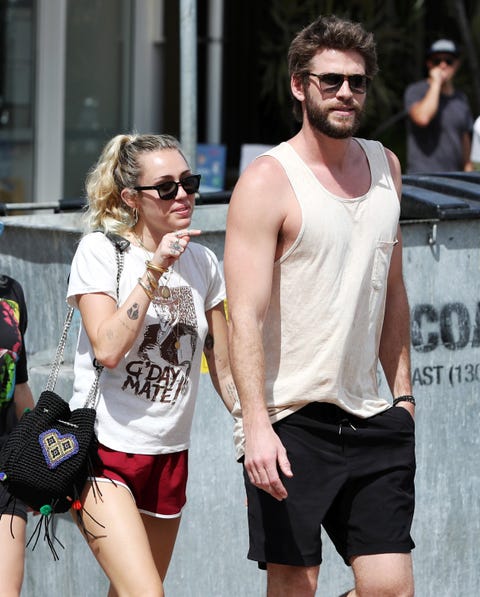 Gossip from unnamed sources has been wrong about Miley and Liam so many times, no one can be blamed for ignoring the round of gossip that hit late last week, but it did turn out to be at least partially right. The source claimed the wedding would happen in Australia, on a beach, which wasn't true, but it did happen.
"She and Liam feel like their engagement has gone on forever and they both decided, at the same time, it was time to wed already," the source said.
November 27, 2018: A source close to Miley and Liam says they talk about a wedding and kids "all the time."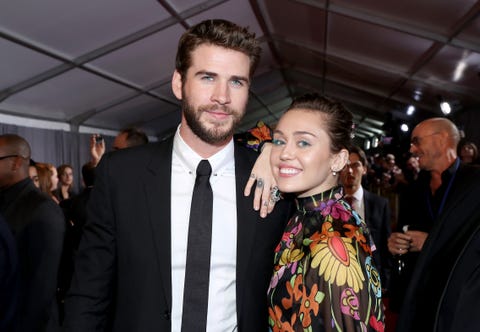 Just a few short weeks ago, a source described as close to the couple told Entertainment Tonight that they talked about a wedding "all the time" and already called each other husband and wife.
The source also said they were in no rush to get married and that they laughed at the idea of a "secret wedding," so, you know, red herrings.
"Miley and Liam are totally in love, and are so happy living together," the source said. "They are not married but often laugh at the idea that people believe they are secretly wed. They refer to each other as husband and wife all he time and their friends laugh...They do talk about a wedding and kids all the time, but they are in no rush."
This content is created and maintained by a third party, and imported onto this page to help users provide their email addresses. You may be able to find more information about this and similar content at piano.io