13 Rare Vintage Photos of Marilyn Monroe
Breathtaking.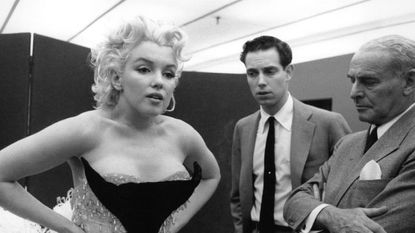 (Image credit: Getty Images)
You know the white-dress-blowing-up photo so well you can picture it right now, but there's a handful of gorgeous Marilyn Monroe shots you've never even laid eyes on. Here, an intimate look behind the scenes.
1/13
With then husband Joe DiMaggio at a Yankees game on April 11, 1961.
2/13
On set with Tony Curtis in 1958.
3/13
Trying on wardrobe options in August 1960.
4/13
At the Foreign Press Association of Hollywood's First Annual International Film Festival on January 26, 1952.
5/13
With then husband Arthur Miller in 1956.
6/13
7/13
Circa 1941, when she still went by Norma Jean Baker.
8/13
Signing an autograph for a U.S. serviceman in Korea in February 1954.
9/13
Being helped into her coat by Ciro's restaurant owner Herman Hover in 1957.
10/13
At a press party in her home on March 3, 1956.
11/13
In a New York City restaurant in March 1955.
12/13
With then husband Arthur Miller in July 1956.
13/13
Reading in Los Angeles in August 1950.