Where Are They Now: America's Next Top Model Contestants
Find out who moved on to acting, music, and regular-people lives.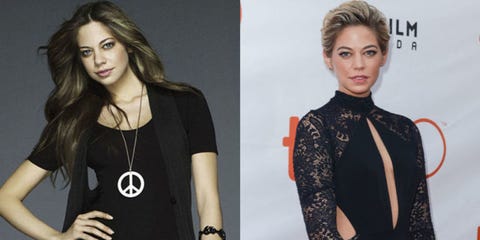 This week, Tyra Banks announced that the 22nd cycle of America's Next Top Model would be the show's last. The news has made us feel reminiscent about the makeovers, house drama, photo shoots, and outright ridiculousness of the show we knew was nuts but loved anyway. In honor of its end, take a look back and see where some winners and favorites of seasons past landed after ANTM.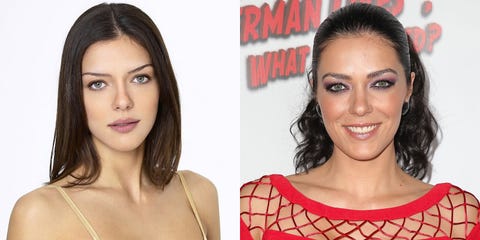 Adrianne Curry
Curry was very first winner of America's Next Top Model. She went on to land a stream of editorial work (plus two Playboy covers) and also starred in two reality shows: The Surreal Life, where she met Christopher Knight, her now ex-husband and co-star in My Fair Brady. She hasn't done much modeling work, but is an avid gamer who live streams herself playing and actively participates in cosplay.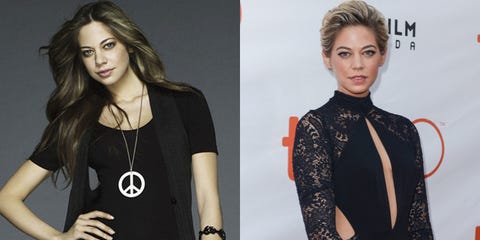 Analeigh Tipton
Tipton was third place in Cycle 11. She now has a booming acting career that started with a breakout role in Crazy, Stupid, Love. She had a recurring role in Hung, was the lead in the (now cancelled) ABC show Manhattan Love Story, and has five (!) movies coming out in 2016.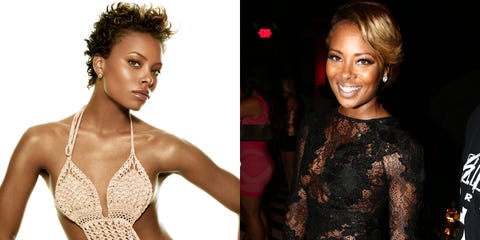 Eva Pigford
Pigford (now Marcille, her middle name) was the winner of Cycle 3 and landed several editorials and campaigns for brands like DKNY. She's now a mom to a one-year-old and has been focusing her efforts on an acting career with some small-time flicks.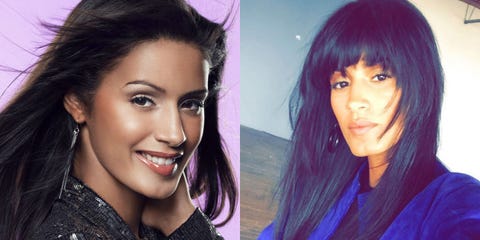 Jaslene Gonzalez
As the winner of Cycle 8. The Puerto Rico native still models in editorials for smaller magazines, has become a spokesperson for domestic violence awareness, and hosts modeling workshops. She also walked in New York Fashion Week this season in Michael Costello's spring 2016 show.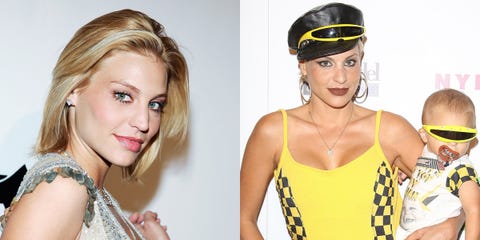 Lisa D'Amato, Cycle 5 contestant and Cycle 17 All Stars Winner
D'Amato was a notrious Cycle 5 contestant known for her blunt, loud personality. She returned for Cycle 17, the All Stars season, and won the competition. She ventured into electro-pop music and released new music in October 2014.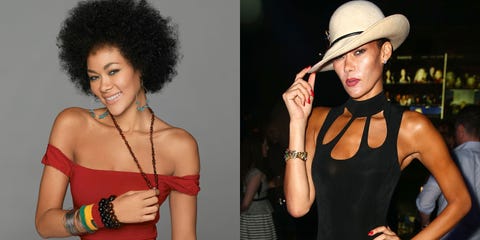 Jade Cole
What was Cycle 6 without unapologetic, blunt Jade? The contestant has since launched Biracial Butterfly Productions, an agency representing mixed ethnicity models, and made appearances in music videos for Ne-Yo and Jamie Foxx. She was last in the news for turning down a spot in the All Stars season.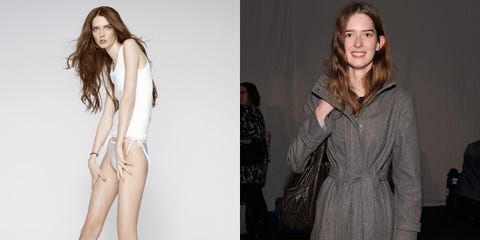 Ann Ward
As the winner of cycle 15, Ward is best remembered for her shyness and her height (6'2"!). Her figure, considered too skinny by some viewers, caused some backlash against Tyra Banks who had to issue a statement about body image. She hasn't made many public appearances (the photo on the right is from 2011), and from the looks of her twitter page, has taken up illustrating.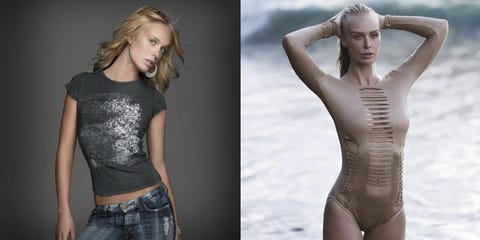 CariDee English
English, winner of cycle 7, was another big personality on ANTM. She continues to model (you can see the pretty racy shoots on her Instagram) and can be seen on TV in a widely aired commercial for Stelara, a treatment for psoriasis, a condition she suffers from and has been open about since her Top Model days.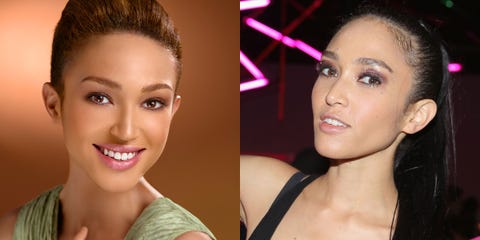 Naima Mora
Mora won Cycle 4 and has continued modeling, making the covers of Elegant, Look, and Wink magazines. She has also given a TEDx talk and wrote a book, Model Behavior, inspired by her industry experience. She is also now a recording artist who released her first single, "Hour Glass," this past March.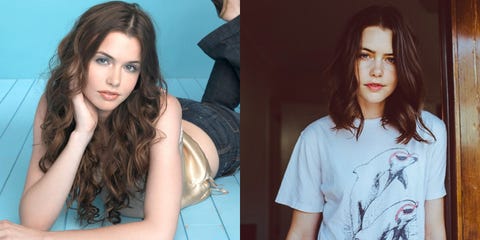 Nicole Linkletter
Linkletter was the winner of Cycle 5 and modeled for multiple major magazines including ELLE, has landed gigs with Christian Audigier and Forever 21, and hosted a fashion week segment for VH1. These days, Linkletter (now Nathanson after getting married) seems to be living a pretty regular life of hiking, dog-loving, and indulging in #TBTs (when you've got tons of old modeling pics to use, why not?).
This content is created and maintained by a third party, and imported onto this page to help users provide their email addresses. You may be able to find more information about this and similar content at piano.io