All the Celebs Who Have Scored a Photo Op with Eleven from 'Stranger Things'
The Millie Bobby Brown fangirling (and fanboying) is very real.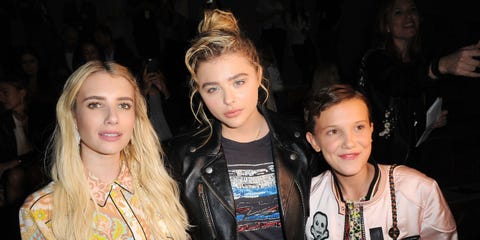 Ever since Stranger Things took over our Netflix queues, we've all shared a collective obsession with Eleven and the awesome young actress who plays her, Millie Bobby Brown. Even other celebrities are big fans, snapping pics with her at any opportunity. Here are some of our favorite pictures of celebrities posing with Brown.
This content is created and maintained by a third party, and imported onto this page to help users provide their email addresses. You may be able to find more information about this and similar content at piano.io