Editors handpick every product that we feature. We may earn commission from the links on this page.
11 Celebrity Books You Should Have Read By Now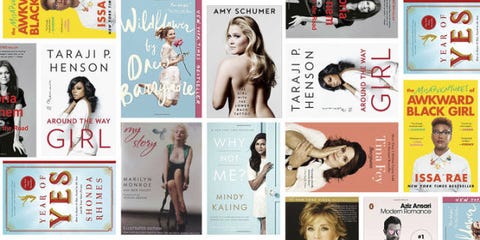 Mindy Kaling. Amy Schumer. Viola Davis. Entertainment powerhouses, to be sure, but also award-winning authors. It's true: many stars have not only made their mark on screens, but in pages too. But which ones are worth adding to cart? Here, a list of all the must-read books written by your favorite celebs.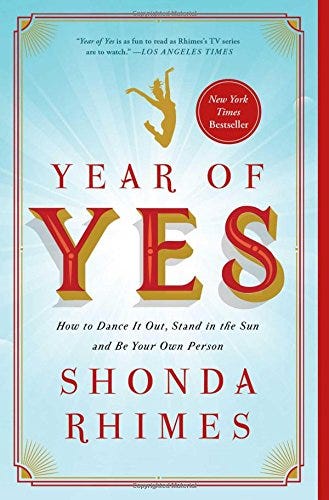 'Year of Yes: How to Dance It Out, Stand In the Sun and Be Your Own Person' by Shonda Rhimes
Shonda Rhimes is one of the biggest writers in Hollywood—she's the mastermind behind hit shows like Scandal, Grey's Anatomy, How to Get Away With Murder, and Private Practice. But even though her shows are filled with strong female leads and powerful monologues, you might be surprised to know that she's a self-proclaimed introvert. Throughout her memoir, Shonda discusses her fear of having all eyes on her saying, which led her to saying "no" to every opportunity her publicist would put in front of her. After her sister confronted her, Shonda challenged herself to dedicate a year to saying "yes" to every opportunity that came her way—and her discoveries are amazing.
Buy: Year of Yes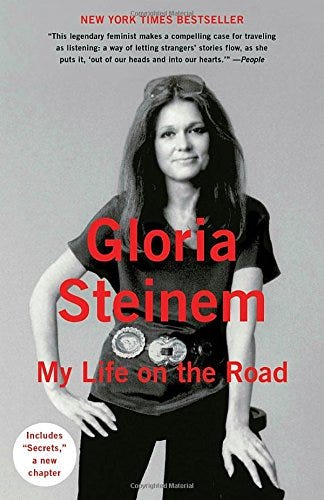 'My Life on the Road' by Gloria Steinem
Gloria Steinem us takes on a journey in her memoir My Life on The Road, recounting those who she came across and the experiences she endured that inspired and incited reform. It details her path to pushing for equality and feminism that shook the very core of our nation. Throughout her life, she made it a point to put herself in others shoes and see the world through their eyes and encourages us to do the same.
Buy: My Life on the Road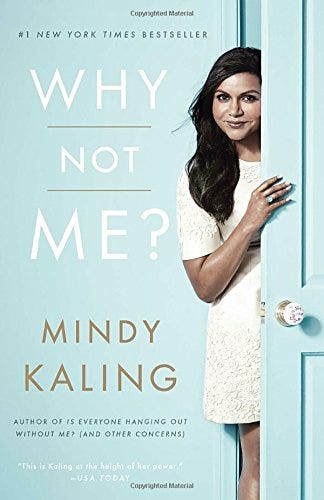 'Why Not Me?' by Mindy Kaling
Creator and star of the Hulu show, The Mindy Project, Mindy Kaling takes her quips to the page as she chronicles hilarious accounts of her life in the entertainment world and beyond. From her awkward run-ins with John Kerry and Bradley Cooper at the White House to her romantic relationships to thoughts about her identity, Kaling tells us her story as if you were her best friend. And it's exactly as you would hope it to be.
Buy: Why Not Me?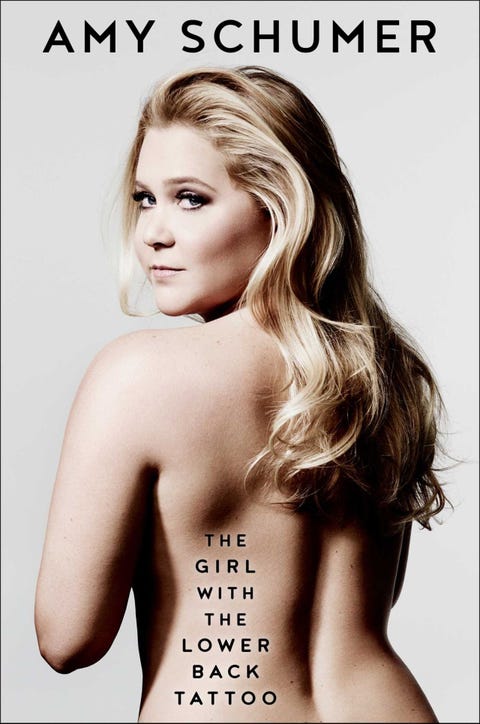 'The Girl with the Lower Back Tattoo' by Amy Schumer
If you're looking for a hilarious read that will bring you to tears, you found it. If you're looking for a very vulnerable read that will bring you to emotional tears, you found that too. Aside from the laughs and wisecracks we're accustomed to from Amy Schumer, you'll also find a truly candid depiction of her life before and after fame detailing her experience with rape, abuse, her father's multiple sclerosis, and dedication to ending gun violence after two women were killed while viewing her 2015 movie, Trainwreck.
Buy: The Girl with the Lower Back Tattoo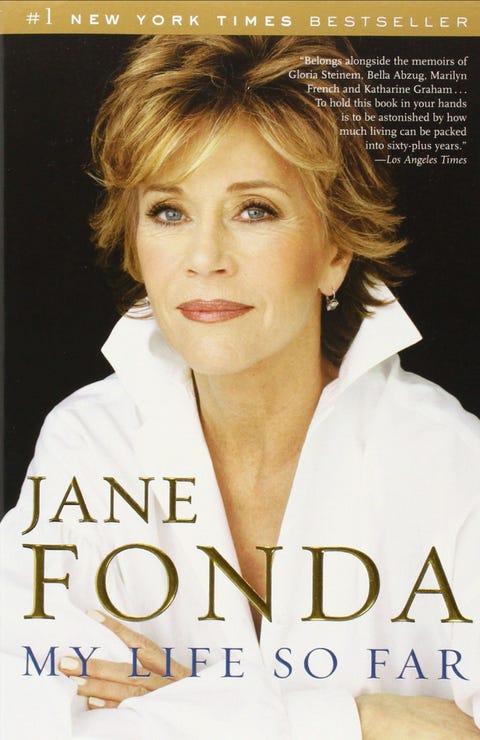 'My Life So Far' by Jane Fonda
Jane Fonda takes us through her childhood, her film career, and how she ultimately became an activist today. Through her personal struggles, she's able to find perspective and hopes to "provide a lens through which others can see their lives and how they can live them a little differently."
Buy: My Life So Far
'Modern Romance' by Aziz Ansari
Between the 3 a.m. texts, questionable pizza emojis, 80 Tinder matches, and wondering why the person you've been texting for weeks now is suddenly ghosting you, Aziz Ansari has seen it all when it comes to today's technological version of romance. In his book, Modern Romance, he and team of researchers use social science data to explore the decisions we make when we're dating and how dating has evolved over time.
Buy: Modern Romance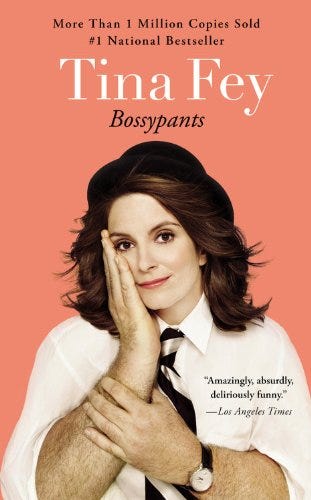 'Bossypants' by Tina Fey
A gifted writer as she is a comedian, Tina Fey gives us the inside scoop of her life chronologically detailing her childhood years to when she became the head writer of Saturday Night Live to becoming writer and producer of 30 Rock. Recounting when Amy Poehler clapped back at Jimmy Fallon for saying she was speaking "unladylike" and how she responded to the criticism while portraying Sarah Palin on SNL are only a few of the hilarious tidbits from her book. Most importantly, Tina Fey shows us how she became one of the most in demand writers of our time breaking down barriers with a league of women who changed the face of comedy.
Buy: Bossypants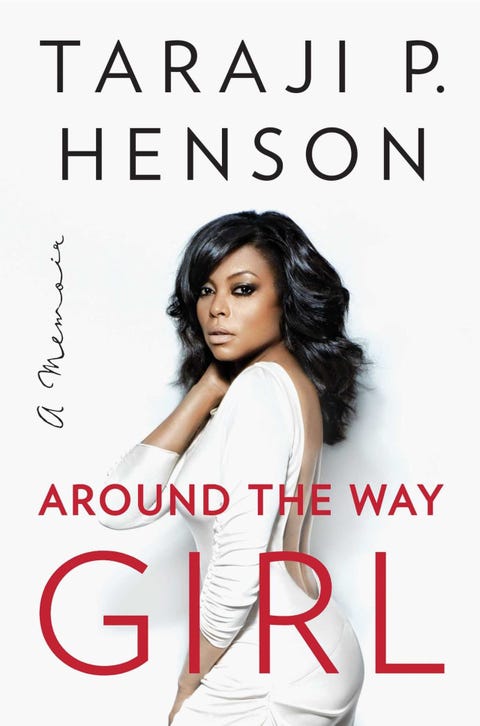 'Around the Way Girl: A Memoir' by Taraji P. Henson
Taraji P. Henson has played many roles in her career, but in her book she makes it clear that none of her success came easy. Between the rejection, pay gap, and body ideals, Henson proclaims in her book that she "had to create her own lane" through hustling hard and finding opportunities even in the darkest of moments. When describing how she drew from her own personal experiences for her critically acclaimed character Cookie from Empire she said, "I'm that girl with whom everyday woman identifies. I'm that struggle. Hell, I'm the American dream. I didn't go to an Ivy League school, I didn't study at Juilliard, I didn't grow up in a mansion. I came from the goddamn hood and put myself through Howard University...I'm not some fantasy. I'm tangible."
Buy: Around the Way Girl
'Wildflower' by Drew Barrymore
Wildflower touches on Drew Barrymore's rise as a child star through her life as a young woman in the spotlight to her her journey to starting her own businesses. It offers a detailed account of the unconventional way she landed her role in E.T., the life transformation she made after flashing David Letterman during his show, and the blood sweat and tears it took for her to get a meeting with Adam Sandler, which ultimately led to the creation of the Wedding Singer. Barrymore opens up, letting us know the pressures of always being under the spotlight, but overcomes it all finding herself and happiness in the end.
Buy: Wildflower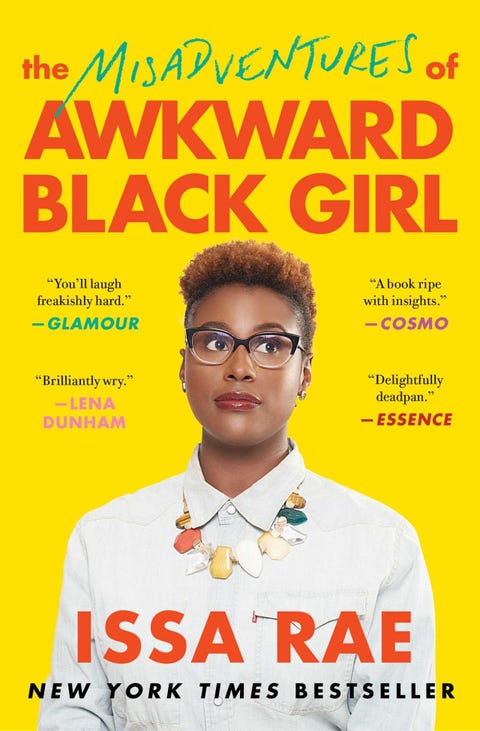 'The Misadventures of Awkward Black Girl' by Issa Rae
Four years after launching the hit web series, The Mis-Adventures of Awkward Black Girl, Issa Rae released a memoir of her hilarious experience navigating through the most embarrassing of moments in her life. She delves further on current cultural issues, making it clear that she's not here for your off-handed comments about natural hair and also speaks on the stereotypes black women face today.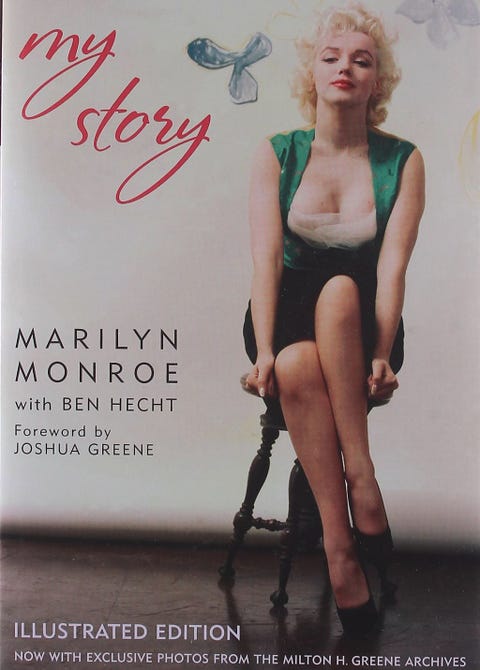 'My Story' by Marilyn Monroe and Ben Hecht
My Story was written by Marilyn Monroe in the height of her career detailing her earlier life being shifted from orphanage to orphanage and ultimately to her rise to Hollywood fame. It's largely unfinished with the book cutting off rather dramatically while she's still married to her second husband, Joe DiMaggio, but still offers a very vulnerable account of the life of one of America's most iconic actresses.
Buy: My Story
This content is created and maintained by a third party, and imported onto this page to help users provide their email addresses. You may be able to find more information about this and similar content at piano.io