Never Forget the *Other* Epic Gowns Kate Middleton Could Have Worn to Her Wedding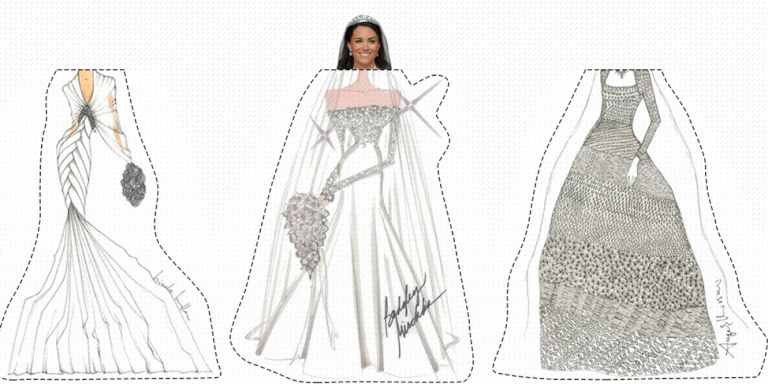 Remember when Kate Middleton married Prince William and the entire world lost all semblance of chill, especially when it came to her gown? The now-Duchess ended up wearing a lace-sleeved Alexander McQueen dress by Sarah Burton—but there were plenty of other designers vying for the honor of creating her gown.
Because the combination of gorgeous fashion + Kate Middleton + a walk down memory lane is too good to resist no matter how many years later, let's take a look at what Kate's dress could have looked like if she'd gone with...
This content is created and maintained by a third party, and imported onto this page to help users provide their email addresses. You may be able to find more information about this and similar content at piano.io