Never Forget the *Other* Epic Gowns Kate Middleton Could Have Worn to Her Wedding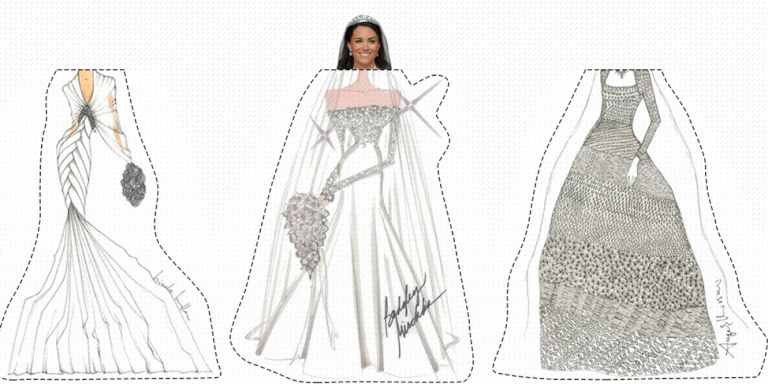 Remember when Kate Middleton married Prince William and the entire world lost all semblance of chill, especially when it came to her gown? The now-Duchess ended up wearing a lace-sleeved Alexander McQueen dress by Sarah Burton—but there were plenty of other designers vying for the honor of creating her gown.
Because the combination of gorgeous fashion + Kate Middleton + a walk down memory lane is too good to resist no matter how many years later, let's take a look at what Kate's dress could have looked like if she'd gone with...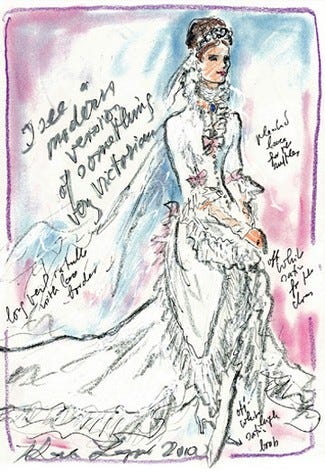 According to his quote in WWD circa 2010 , designer Karl Lagerfeld wanted Kate to wear something "very Victorian"—complete with up-to-the-neck ruffles and pink bows. We're here for it.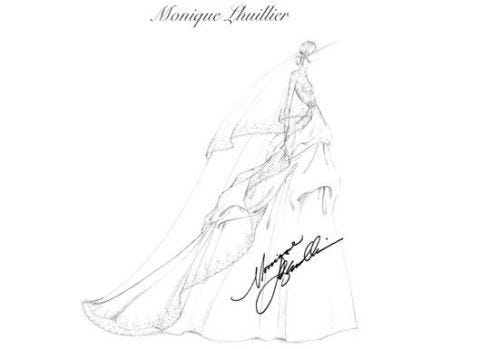 Designer powerhouse Monique Lhuillier also wanted to see Kate in a gown that balanced contemporary aesthetics with traditional ones, though her option was decidedly more flouncy.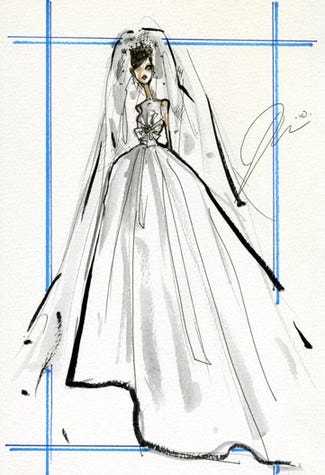 Michelle Obama's go-to designer Jason Wu suggested that Kate tap into modern-day princess vibes with a dress that mixed "traditional opulence with a very clean aesthetic."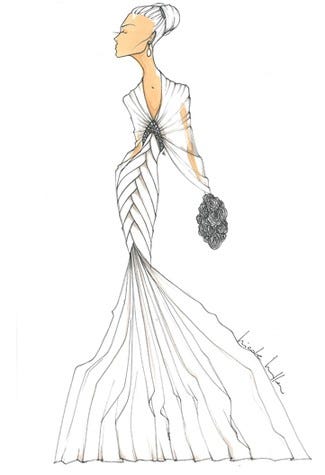 One of the most out-of-the-box designs for Kate was by Nicole Miller, who wanted to pass on the "poof and froufrou" in favor of modern, sexy elegance.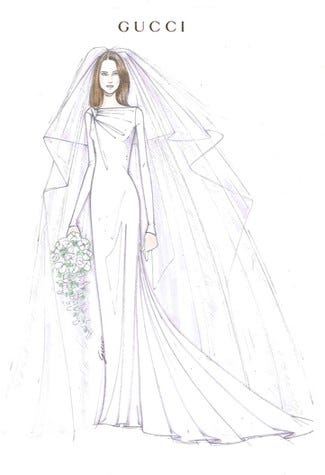 Gucci designer Frida Giannini went with a simpler look, creating a boatneck gown with "clean lines, soft shapes, and classic touches."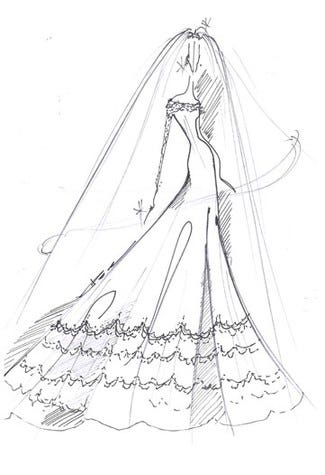 There are so many ways to dress a royal bride, but Reem Acra went for a romantic play on the obvious (AKA "regal and sophisticated"), pairing a princess-shaped gown with carefully embroidered details.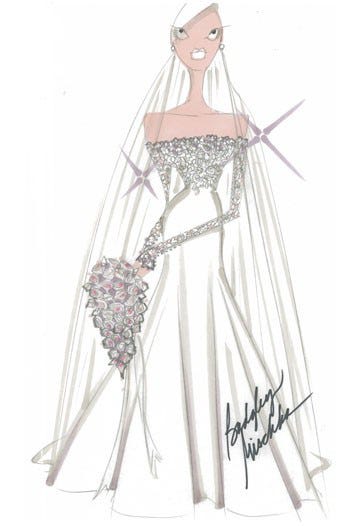 Mark Badgley and James Mischka's design for Kate was slightly on the sexy side, with an off-the-shoulder silhouette that we'd dare to call "bedazzled."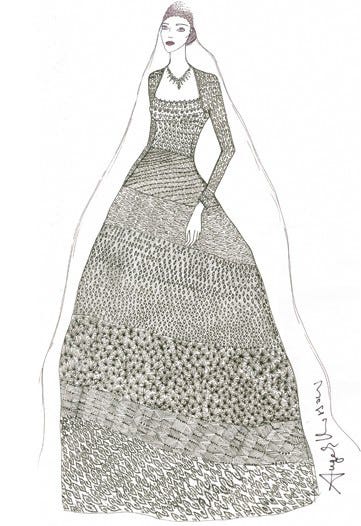 Missoni's Angela Missoni designed this absolutely stunning gown for Kate that screams "couture" and was made to enhance the Duchess' beauty through "precious fabrics."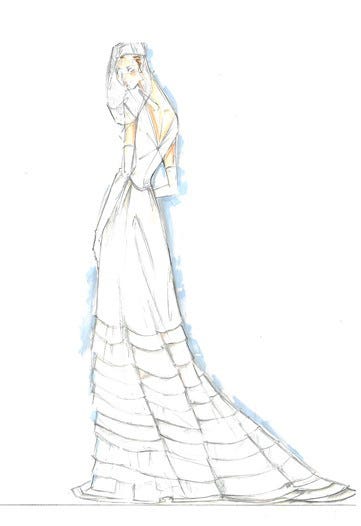 The American designer created what he called a "sophisticated yet playful and modern look" for Kate, with the hope that she'd be "a vision in a mix of traditional, whimsy, and classically beautiful."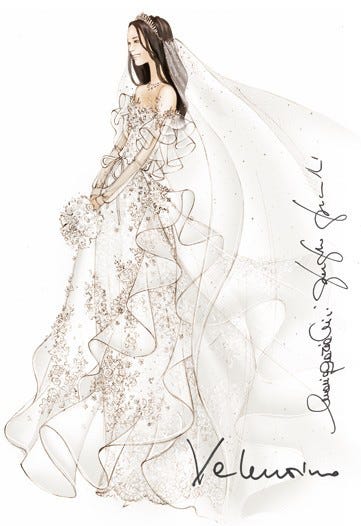 Best for last, to be sure. Maria Grazia Chiuri and Pier Paolo Piccioli's quote about their design is epic, so we'll let them have the final word: "We designed a 'blossoming' dress because we imagined her as a new Botticellian Venus." Nailed it.
This content is created and maintained by a third party, and imported onto this page to help users provide their email addresses. You may be able to find more information about this and similar content at piano.io