27 Tiny Celebrity Tattoos to Emulate When You Don't Want to Commit to Anything Big
From initials to stencil shapes.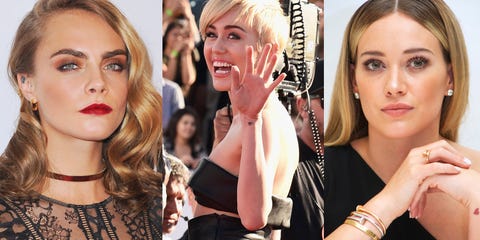 Long live the teeny tattoo: little mementos that make you smile, have low visibility, and are low commitment so you're far less likely to regret them later. Ahead, 26 charming celebrity examples that will make you want to go ahead and make the leap into ink already.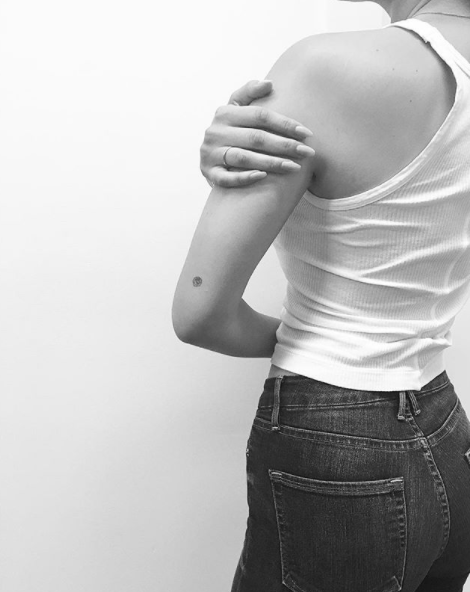 Bella Hadid
Bella's tat is so small you may have to zoom in to see that it's a cute, little rose.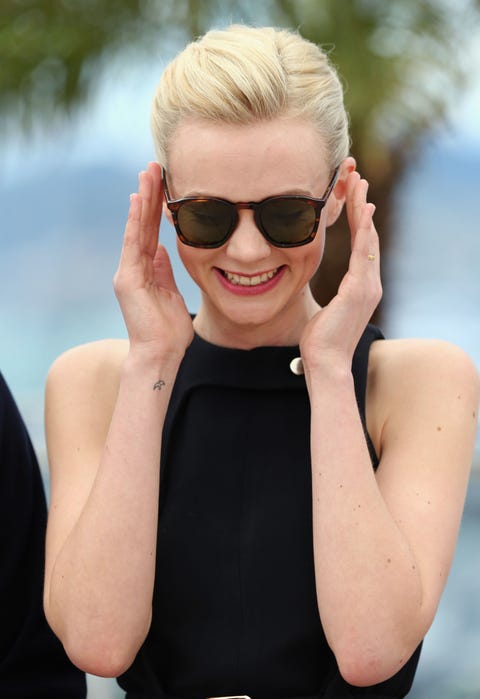 Carey Mulligan
The outline of a seagull inked on her wrist in tribute to her character Nina in the stage version of Chekhov's play The Seagull.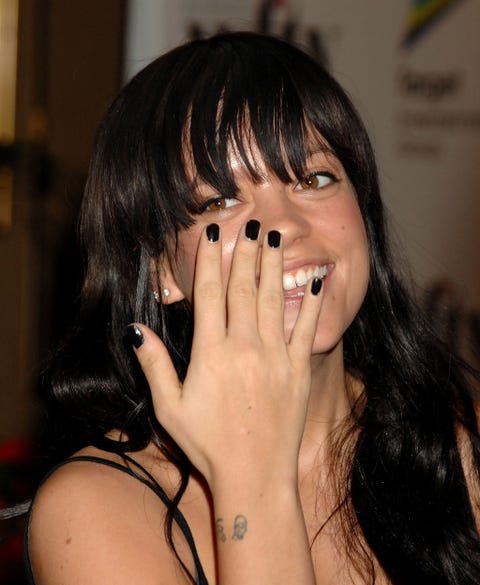 Lana del Rey
The letter "M" written in calligraphy on her hand.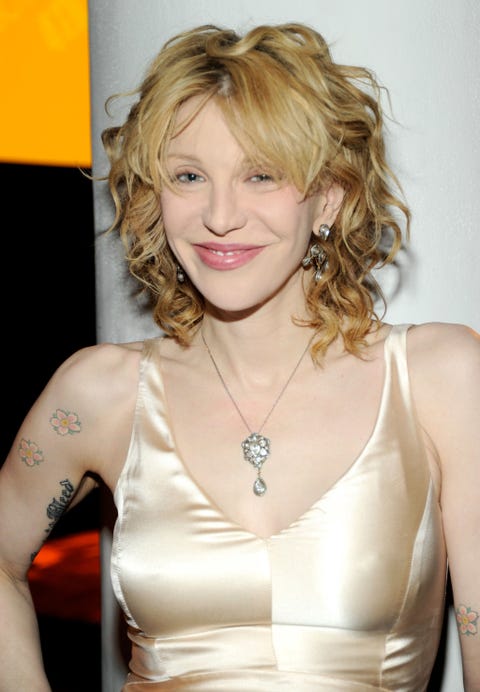 Courtney Love
Two pretty flowers down her arm.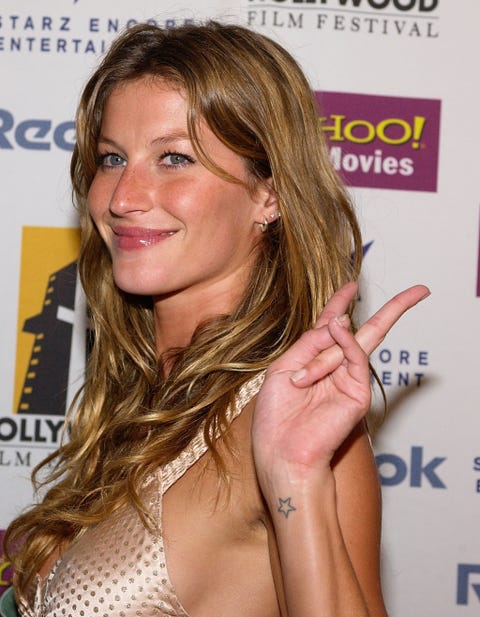 Giselle
A little star outline on her wrist.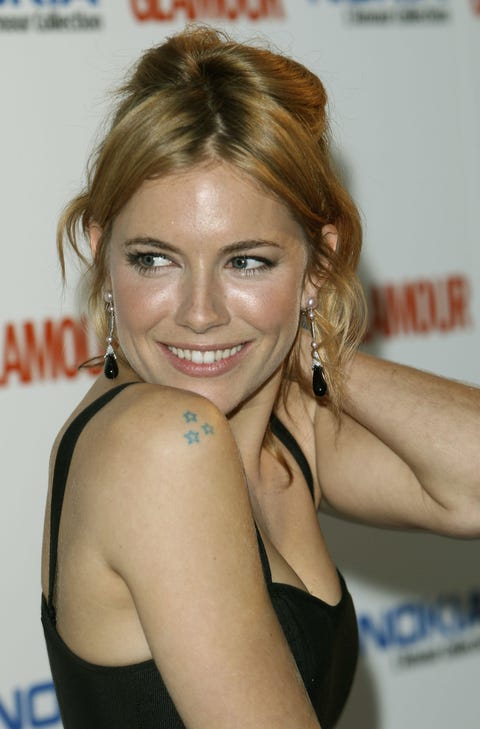 Sienna Miller
A cluster of stars on her shoulder.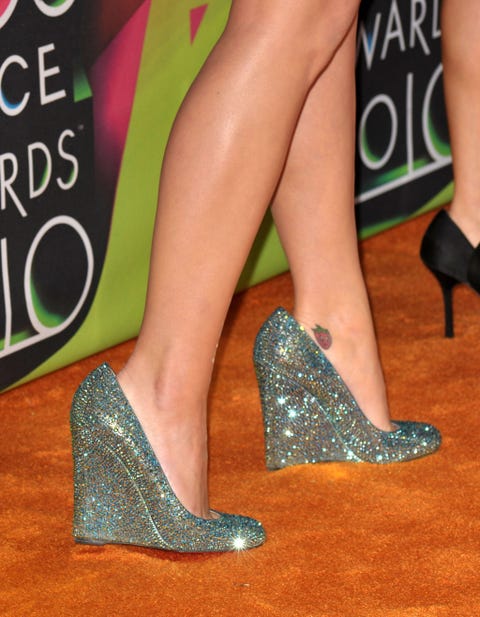 Katy Perry
A little animated strawberry on her left ankle.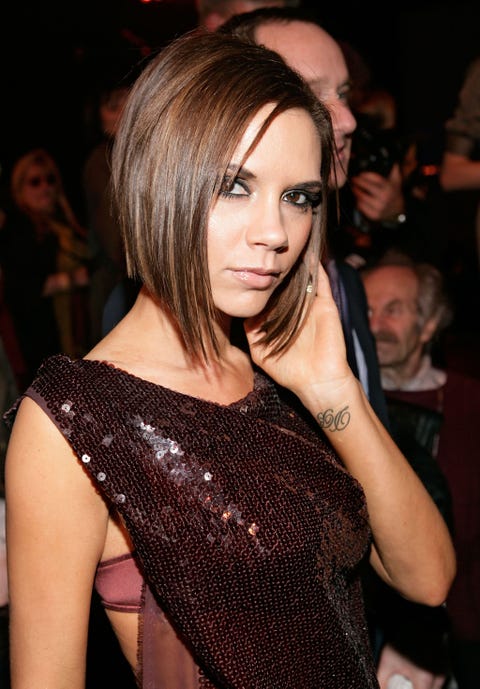 Victoria Beckham
The words "DB" are inked on her inner wrist as a tribute to her husband.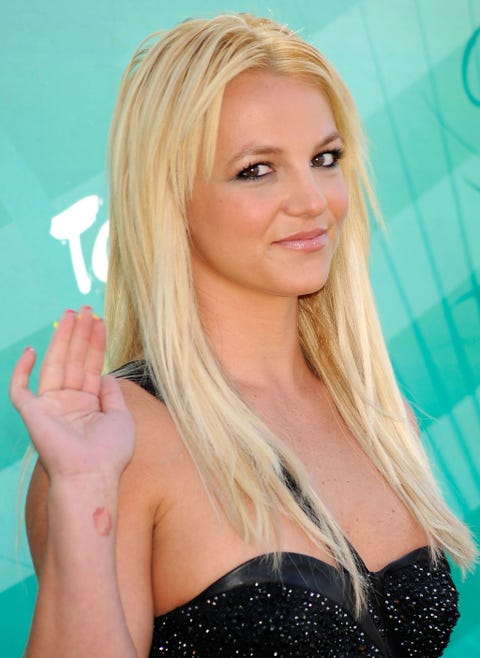 Britney Spears
A sweet red lipstick imprint on her wrist.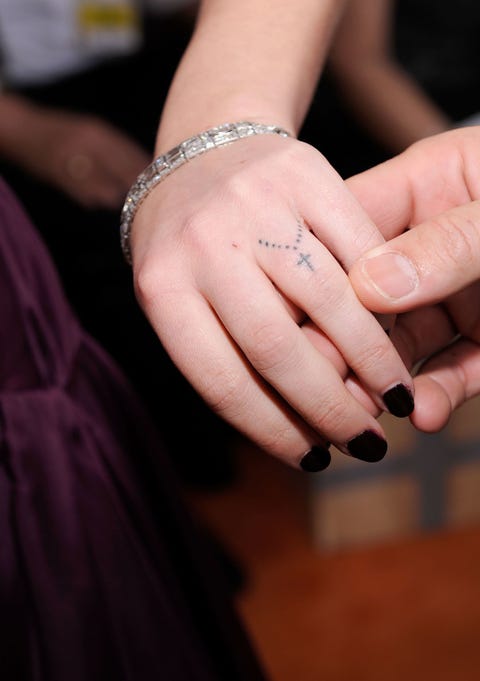 Rumer Willis
Rosary beads and a cross on her ring finger.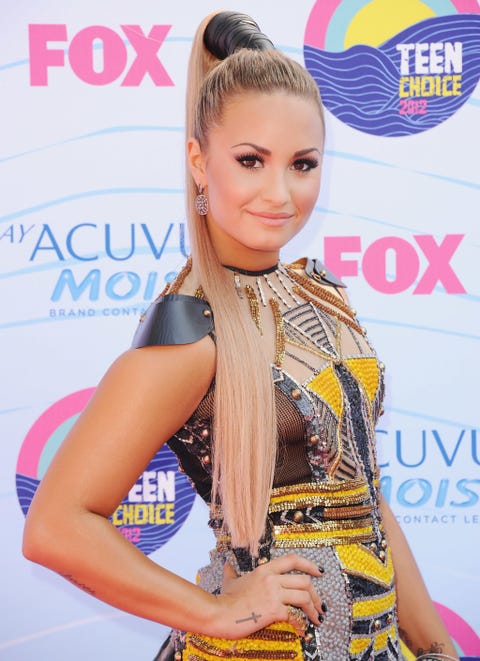 Demi Lovato
A small cross on her right hand.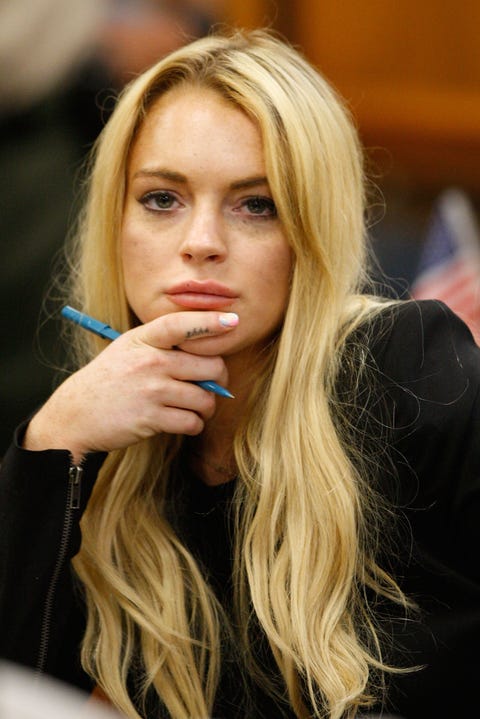 Lindsay Lohan
The words "shhh..." are inscribed on her pointer finger.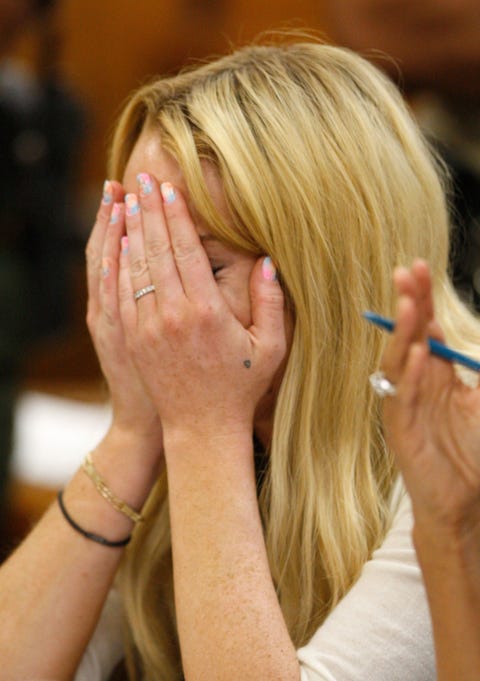 Lindsay Lohan
With a teeny heart on her opposite hand.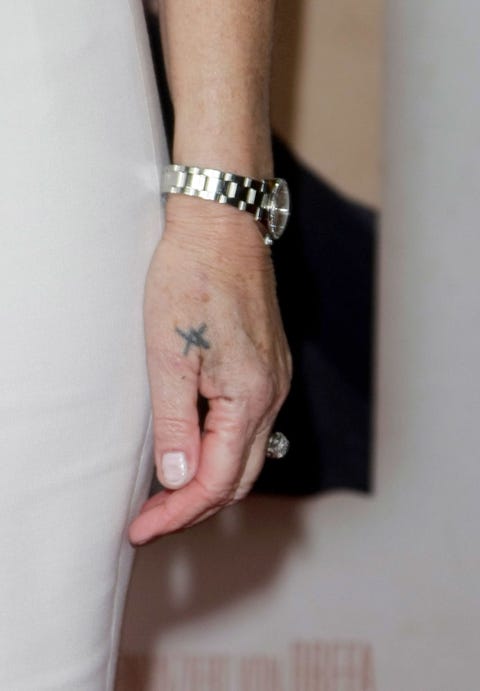 Helen Mirren
Interlocking Vs on her left hand are meant to represent the phrase "love thy neighbor."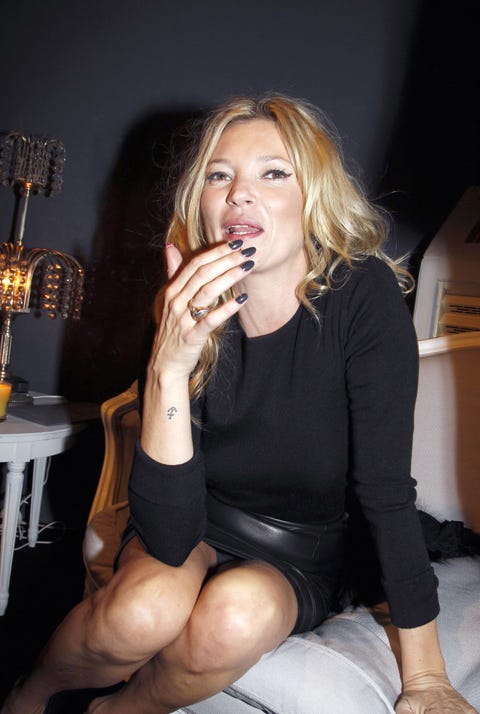 Kate Moss
A teeny anchor close to her wrist.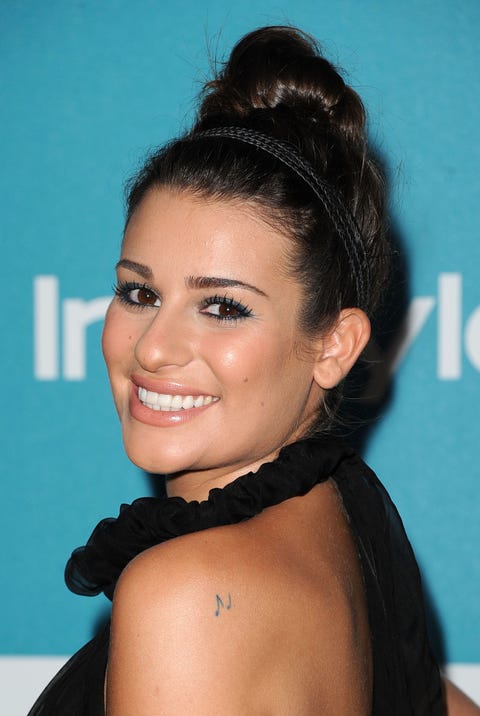 Lea Michele
A very appropriate tattoo for the musical star.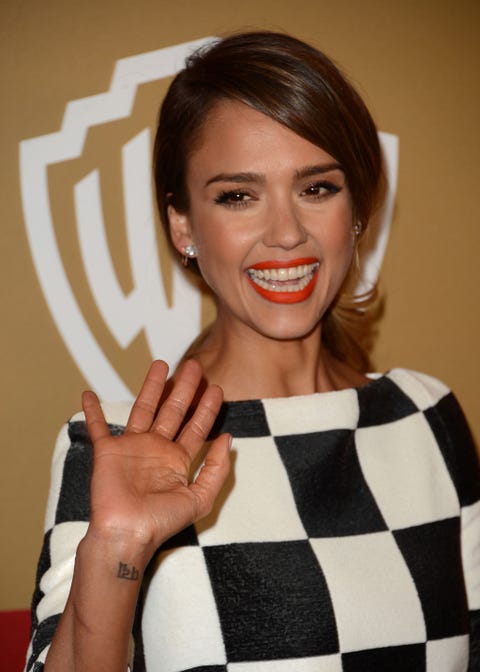 Jessica Alba
The sanskrit word for "lotus," which the star said she got after a tough breakup.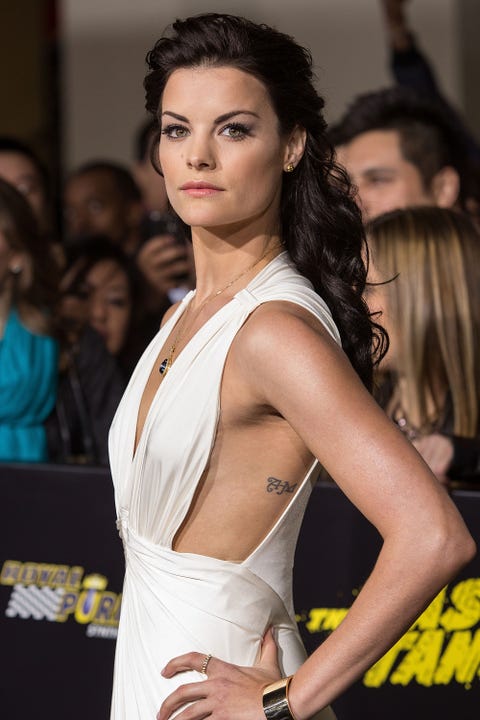 Jaimie Alexander
The words "AM" are written on her side.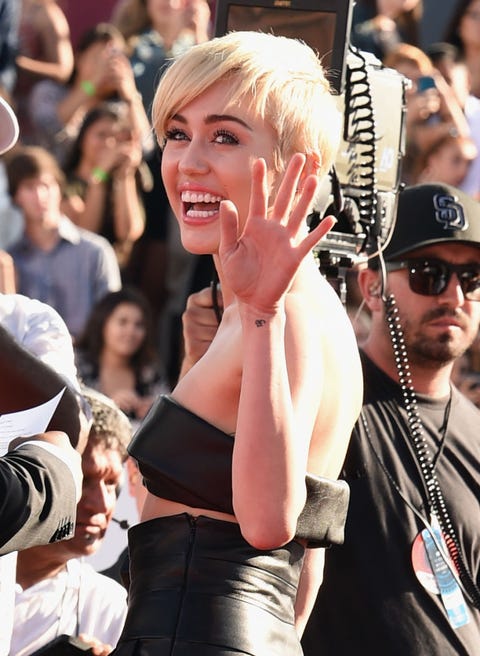 Miley Cyrus
The sacred Hindu "om" symbol on her left wrist.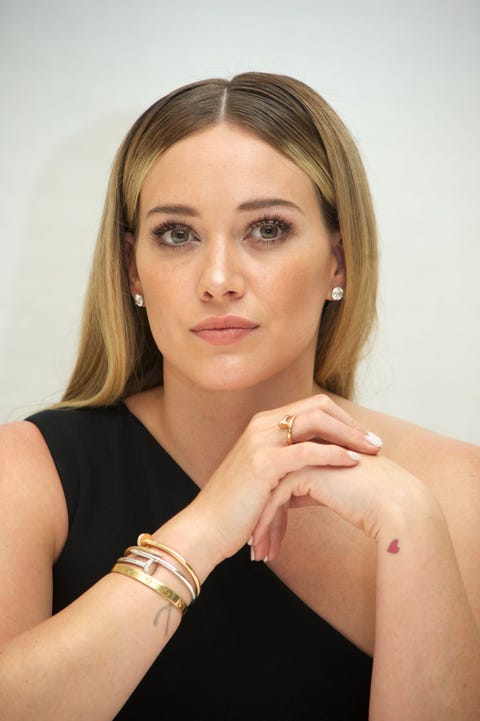 Hilary Duff
One of many teeny tattoos for Duff (she's a big fan of them), this little red heart on her arm.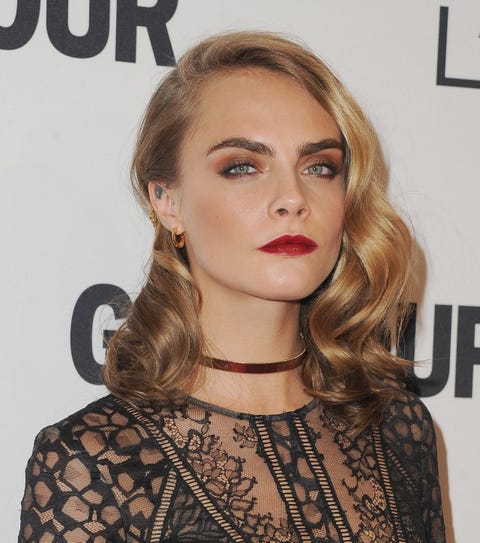 Cara Delevingne
Look once and you might miss the diamond tat on the inside of her ear and the two mini stars circling the outside.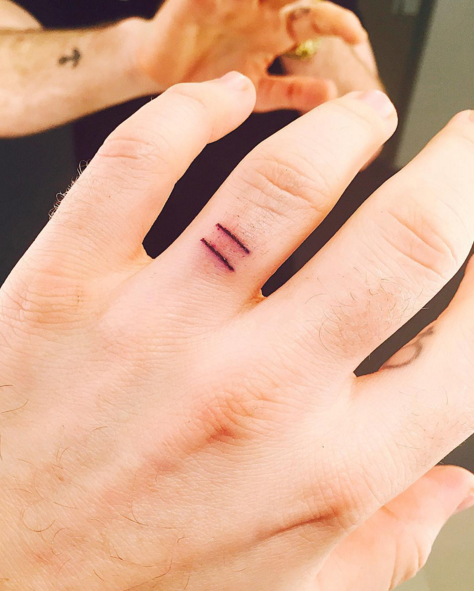 Sam Smith
Double lines on his wedding finger to symbolize his views on gay marriage and equality for all.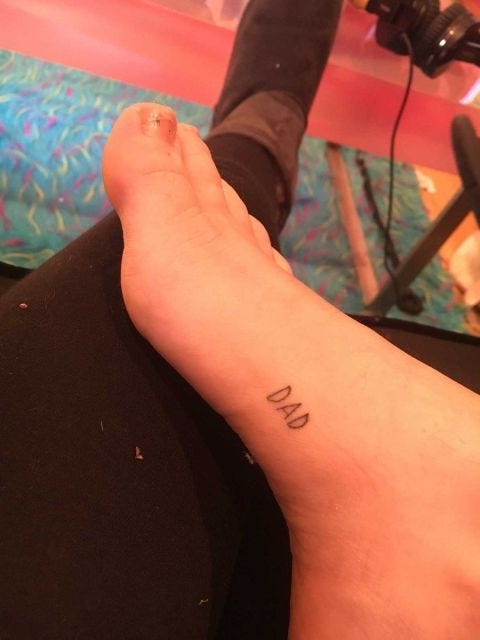 Miley Cyrus
An homage to her father Billy Ray Cyrus in tattoo form.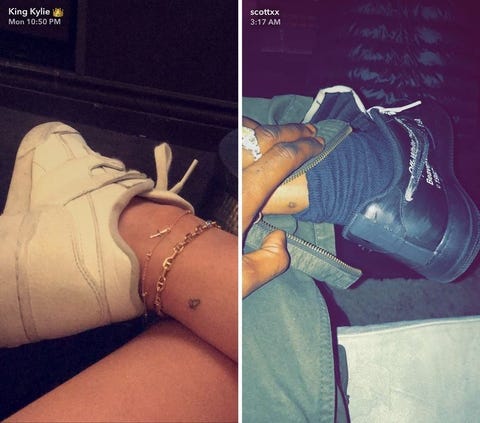 Kylie Jenner and Travis Scott
Matching butterfly tattoos on their lower legs.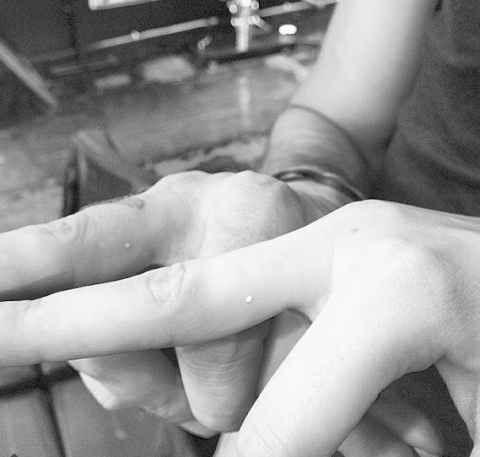 Kendall Jenner
A tiny white dot so it isn't noticeable when she's modeling.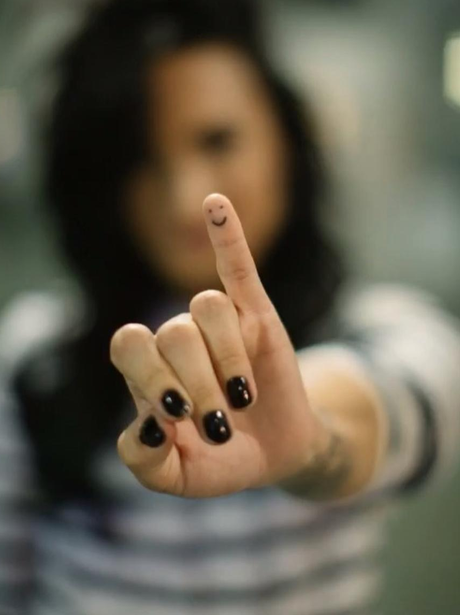 Demi Lovato
Teeny meets teeny: a little smily face on her pinky finger.
This content is created and maintained by a third party, and imported onto this page to help users provide their email addresses. You may be able to find more information about this and similar content at piano.io