20 Celebrity Couples We Love and Love to Hate
Love 'em or hate 'em, we can't get enough of these 20 celebrity couples.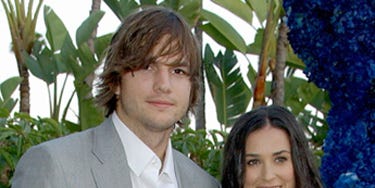 Love 'em or hate 'em, we can't get enough of these 20 celebrity couples.
Demi Moore and Ashton Kutcher
We love that this duo keeps things drama-free, even including Demi's ex-husband Bruce Willis in family time. Now, can we drop the "cougar" business?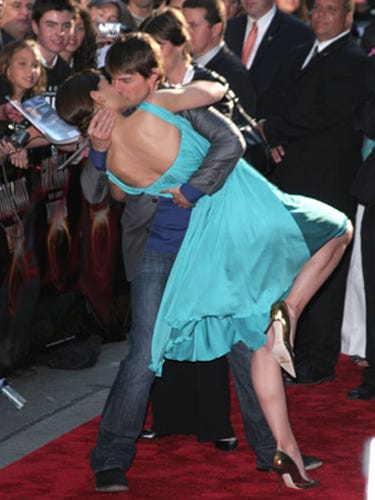 Katie Holmes and Tom Cruise
Will Tom ever get back in our good graces after the Couch Jumping Incident of 2005? Probably not. Are we convinced yet that his marriage to Kate/Katie is real? Not entirely. Sorry, Tom — you had us at "Scientology."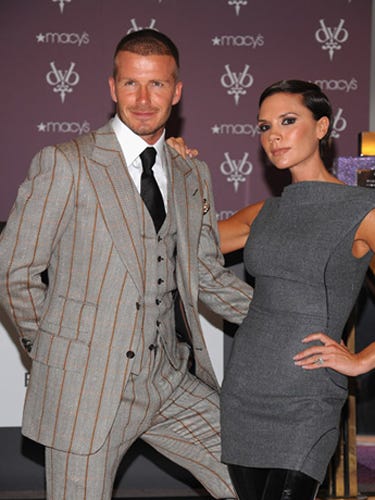 Dimitrios Kambouris/Wire Image
Victoria Beckham and David Beckham
We've grown to love Victoria's perma-scowl, but if we had her hubby on our arm, we wouldn't be frowning. And this sexy pair seems to actually like each other as much as we like looking at them. Is our jealousy palpable?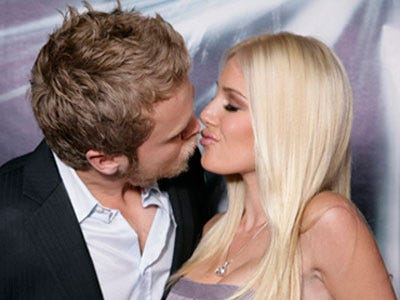 Todd Williamson/Wire Image
Heidi Montag and Spencer Pratt
This scripted romance is a match made in reality-television heaven — or hell, judging by Heidi's reaction to Spencer's puckered lips and flesh-toned beard coming at her.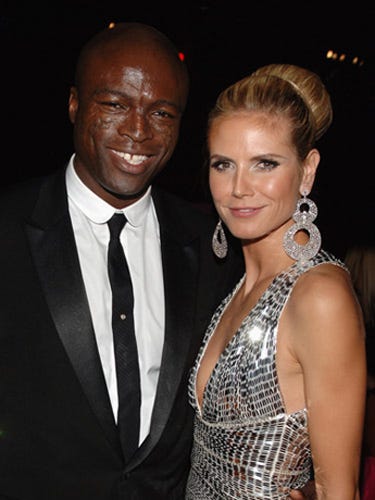 Jamie McCarthy/Wire Image
Heidi Klum and Seal
Married for more than three years, these lovebirds can't keep their hands or eyes off each other on the red carpet — and it's easy to see why.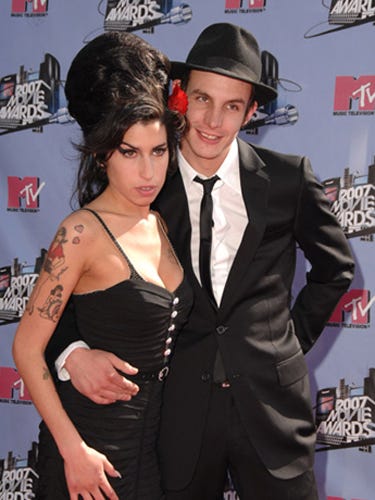 Amy Winehouse and Blake Fielder-Civil
This codependent union seems to die only to be reborn again, nourished by a shared addiction and tabloid gossip.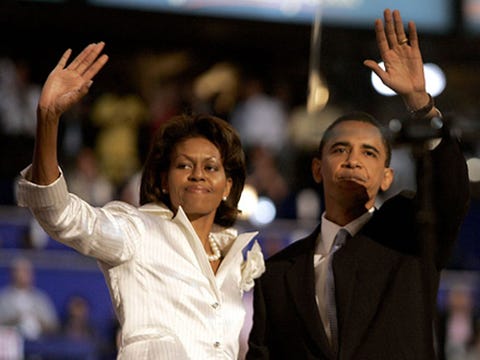 Michelle Obama and Barack Obama
Is it so wrong that we want to be BFF with the Obamas and invite them over for games of Scrabble and Charades?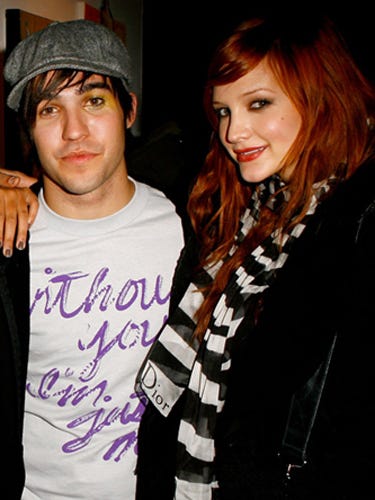 Ashlee Simpson and Pete Wentz
We're glad these two kept their duet out of the recording studio — but we're hoping they don't pass on their musical talent to baby Bronx.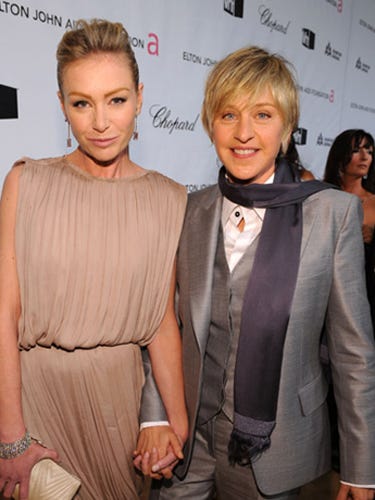 Dimitrios Kambouris/Wire Image
Ellen DeGeneres and Portia de Rossi
Together for four years, Ellen and Portia tied the knot in August 2008. Always all smiles, the couple regularly gush about their relationship — Portia was even recently spotted wearing a T-shirt that said "I Love My Wife."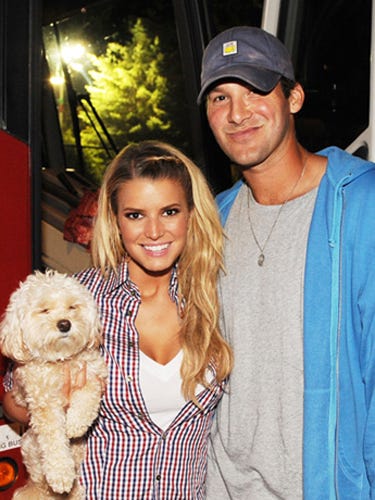 Jessica Simpson and Tony Romo
Hey, we're happy you're happy, Jess — but do we really need to hear about your relationship from you, Tony, your dad, and thousands of Romo's fans? It almost makes us miss Nick Lachey. Almost.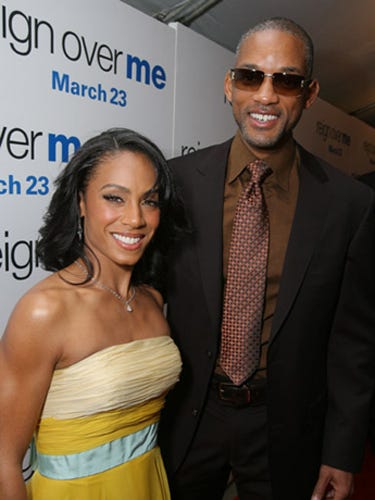 E. Charbonneau/Wire Image
Jada Pinkett Smith and Will Smith
This pair has been making it work for 11 years — a record by Hollywood standards. We can't help but have a soft spot for the Fresh Prince and his princess.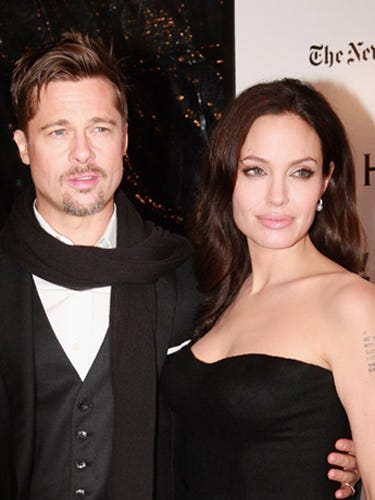 Angelina Jolie and Brad Pitt
Okay, we're just going to say it: The hottest baby factory in the world is officially starting to get on our nerves. And we're a little nervous that their adoption tour is only strengthening the Brangelina empire — the tabloids of the future won't have room to include anything other than "The Jolie-Pitt Children — Where Are They Now?"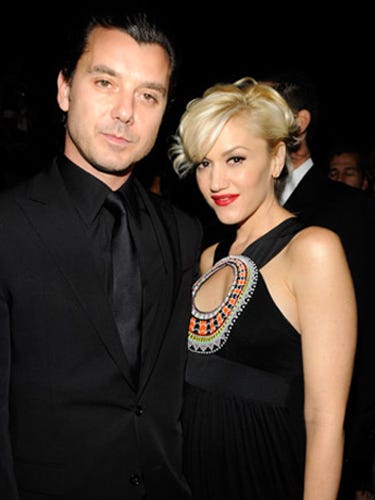 Gwen Stefani and Gavin Rossdale
There's no doubt about it: This rock star couple is going strong — and the lack of wild speculations about their marriage is music to our ears.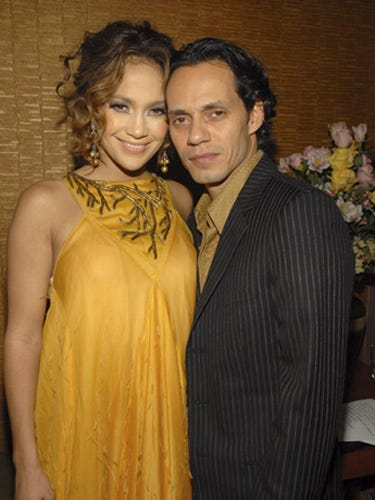 Jennifer Lopez and Marc Anthony
We can't help but notice that Jennifer is fond of teaming up with her significant other on various creative projects — we just hope she remembers Gigli and keeps the duets to a minimum.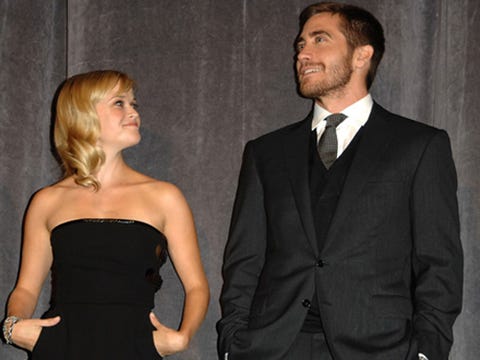 George Pimentel/Wire Image
Reese Witherspoon and Jake Gyllenhaal
Isn't it unfair that the celebrity couples we're dying to see more of are the ones who manage to have a relationship that doesn't involve sex tapes, tell-all interviews, or a reality show?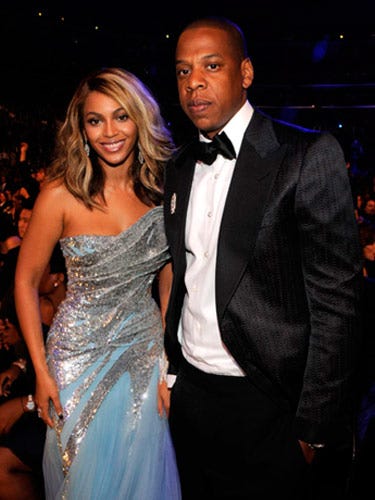 Child-Free Celebs
Together since 2002, Beyoncé and Jay-Z finally tied the knot in April 2008 — but the busy pair has held off on children. The couple keeps quiet about their private life, even refusing to publicly confirm their marriage, so we're willing to bet that any future baby news will be hush-hush.
Julien Hekimian/Wire Image
Lindsay Lohan and Samantha Ronson
We're always rooting for Lindsay — and she's certainly seemed to be on the right track since getting together with Sam. She even
gushed to us
about their relationship — but news of jealousy and fighting have us thinking that a night at home and out of the clubs might do them some good.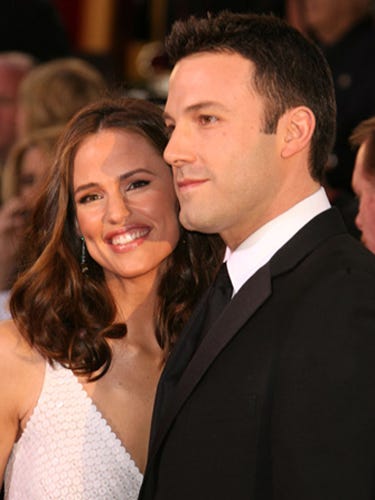 Jennifer Garner and Ben Affleck
As far as Hollywood romances go, this one is pretty quiet. But can we blame them? They're probably just doing their best to avoid seeing the name "Bennifer" all over the tabloids.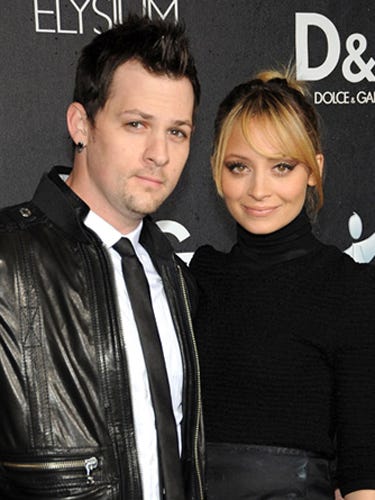 Jordan Strauss/Wire Image
Nicole Richie and Joel Madden
We're loving Nicole's transformation from Hilton sidekick and borderline train wreck to devoted and healthy mom — and Good Charlotte musician Joel Madden seems like her perfect match.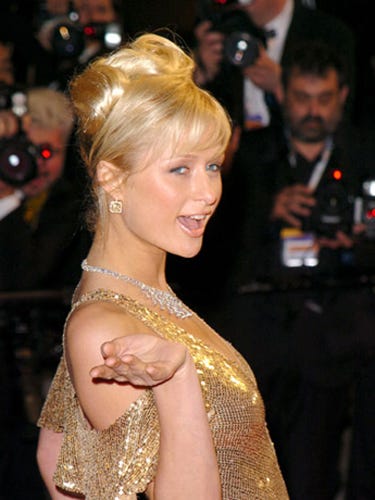 George Pimentel/Wire Image
Paris Hilton and Anyone
Whether she's dating sleazy rich boys or tattooed musicians, we wonder if Paris is just picking boyfriends that match that evening's red carpet outfit, purse, and pint-size pooch.
This content is created and maintained by a third party, and imported onto this page to help users provide their email addresses. You may be able to find more information about this and similar content at piano.io