Gwen Stefani's Style Evolution
From hot-pink hair to bedazzled bindis, there's no doubt: Gwen Stefani leads the pack. Here, the evolution of a style icon.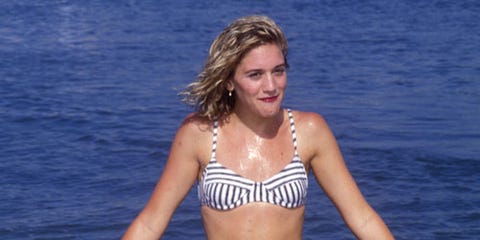 From hot-pink hair to bedazzled bindis, there's no doubt: Gwen Stefani leads the pack. Here, the evolution of a style icon. For even more unforgettable fashion from Gwen, check out all of the exclusive photos from her Marie Claire cover shoot!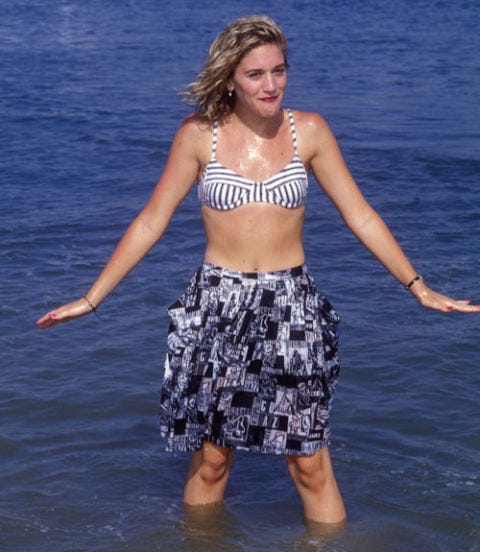 July 1989
Stefani rocked her signature, envy-inducing abs here at the beach where No Doubt performed at the Clean & Sober Beach Party 22 years ago.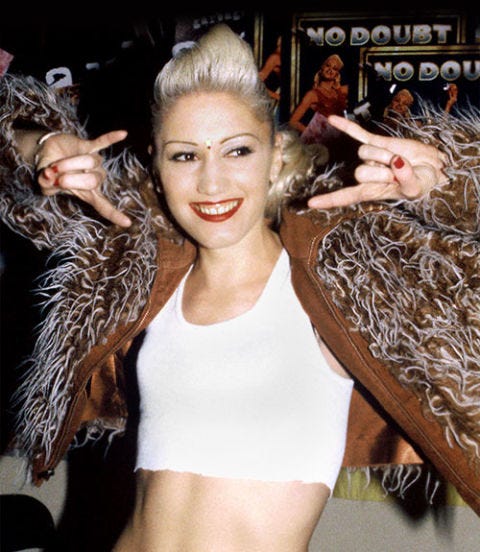 "Tim Mosenfelder/Getty Images"
September 1995
Stefani brought the traditional Hindu adornment to the masses when she sported one in No Doubt's music video for "Just a Girl."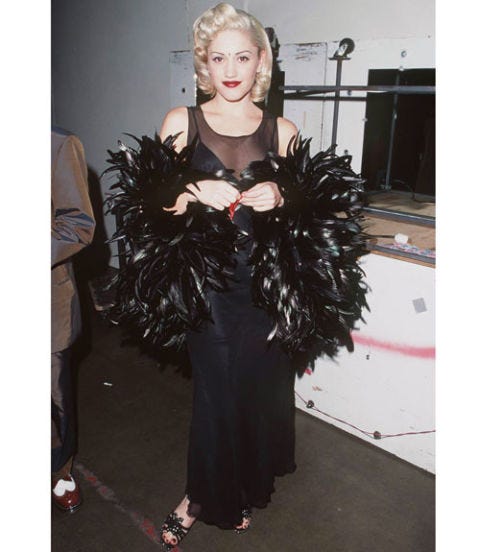 January 1997
Still sporting the Bindi, Stefani exhibited the dark, gothic trend far before the Twilight phase at the 24th Annual American Music Awards.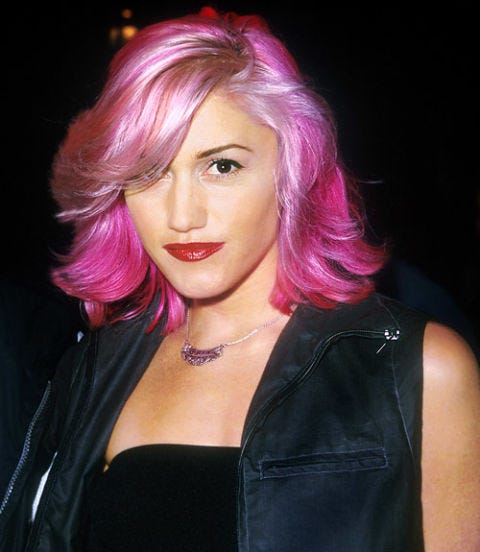 "Marion Curtis/DMI/Time Life Pictures/Getty Images"
January 1999
Before model Charlotte Free, Stefani popularized the hot-pink hair trend. Later that year, she paired the florescent hue with a set of "statement" braces.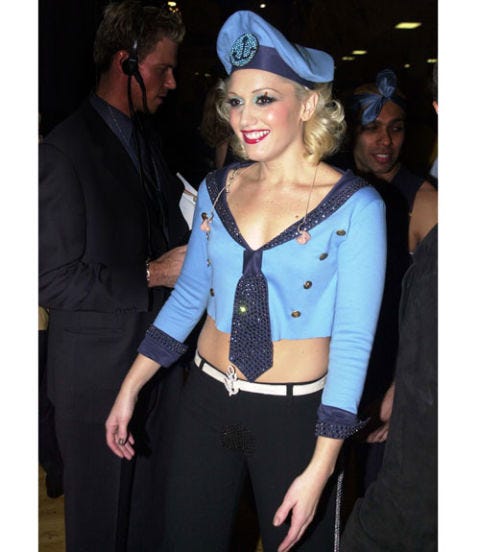 November 2000
Who could forget Stefani at the 2000 VH1 Awards, where she exemplified sailor chic before, during and, as seen here, after her performance.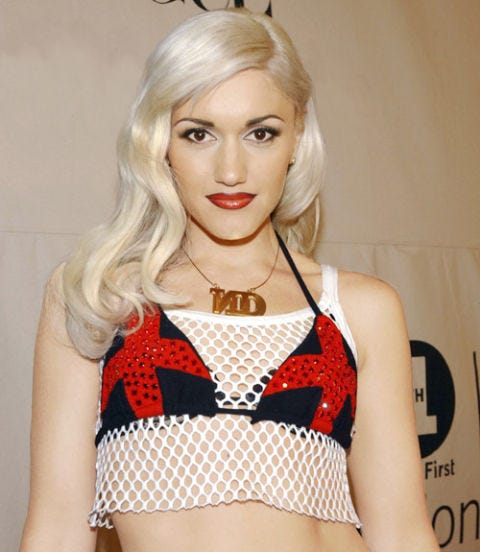 October 2001
After years of experimenting with her cut and color, No Doubt's front woman opted for classic, super-glam finger waves at the VH1 Fashion Awards.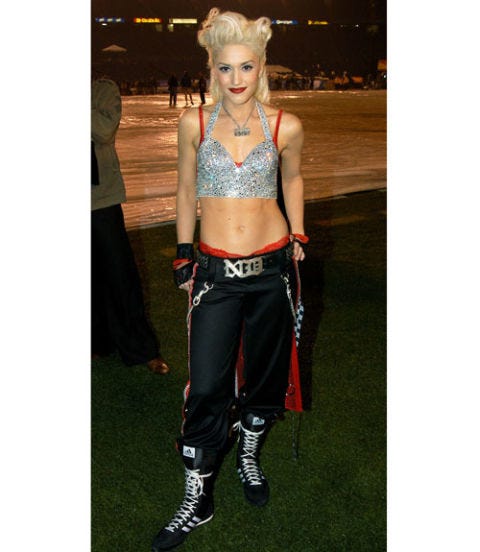 January 2003
Between the years 2001 and 2003, Stefani was having a major pants and crop top moment. Her ensemble for her performance at the Super Bowl XXVII was the perfect combination of sporty style and glittery glam.
November 2004
For the debut of her solo album Love. Angel. Music. Baby., Stefani topped off her Harajuku duds with a magenta lip and little-girl curls.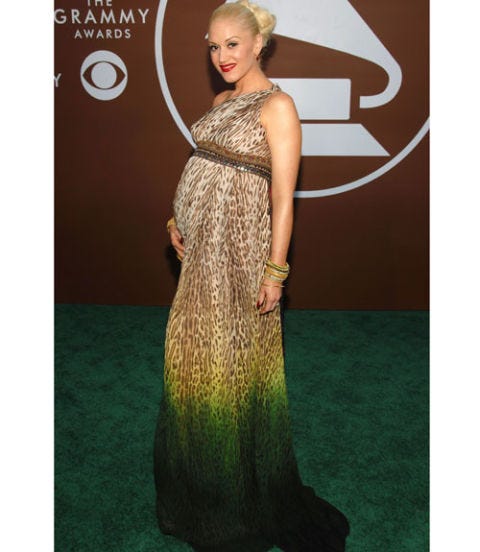 February 2006
They say there's nothing to make a woman glow like pregnancy, and this couldn't be more true looking at Stefani — pregnant with first son, Kingston — in 2006 at the 48th Annual GRAMMY Awards.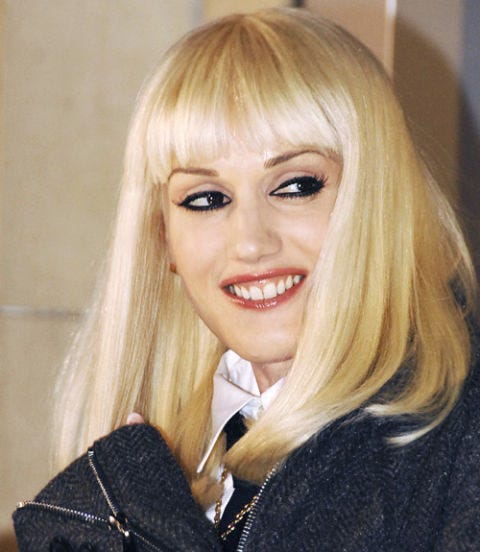 November 2006
The songstress rocked a full-fringed '70s-inspired wig on the red carpet at the American Music Awards.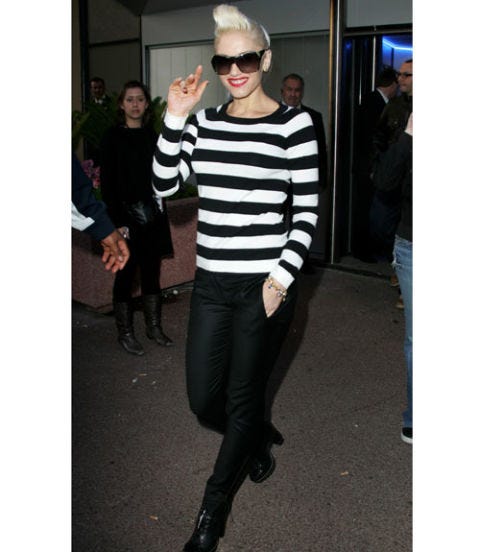 January 2007
It's rarely black and white for this megastar, with the exception of this look heading straight to rehearsal for the 8th NRJ Music Awards.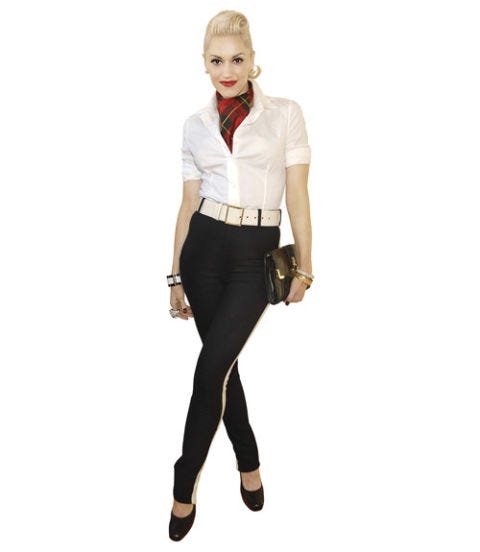 March 2007
Defined brows, a sultry cat eye, and a pompadour hair roll added '50s-rockabilly flair to a pair of high-waisted pants and crisp white button-down.
February 2007
Major, major glam is exemplified at the 2007 Vanity Fair Oscar Party, as Stefani arrived alongside hubby Gavin Rossdale.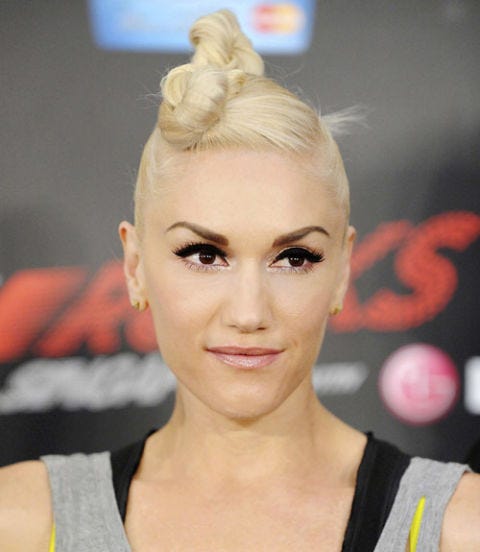 September 2009
The beauty chameleon kept cool (as usual) with a twisted topknot and ultra-nude lipstick at a concert in Singapore.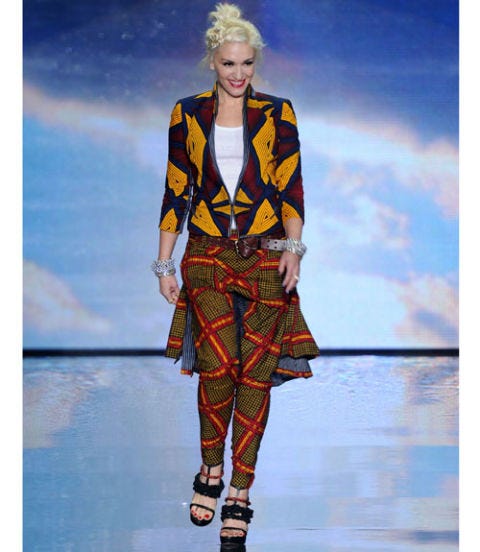 September 2010
Always the queen of pattern-mixing, Stefani strutted her stuff down her L.A.M.B. runway after its Spring 2011 show. We still can't stop thinking about that blazer!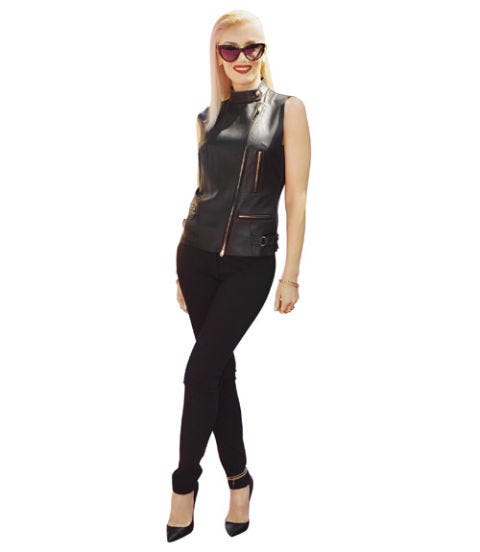 July 2012
Stefani's don't-leave-home-without-'em red lips and signature platinum locks glammed up her badass leather ensemble at the Teen Choice Awards.
This content is created and maintained by a third party, and imported onto this page to help users provide their email addresses. You may be able to find more information about this and similar content at piano.io