Rihanna Asked to Leave Mosque for Disrespectful Photo Shoot
Come on, Rih Rih.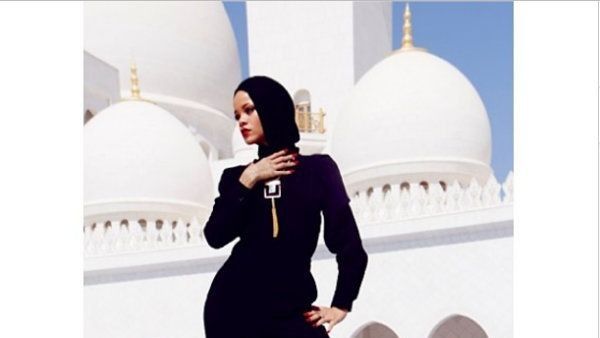 (Image credit: Marie Claire)
Rihanna's ability to make waves with social media posts continued this past weekend when, according to the Associated Press, the singer was asked to leave Abu Dhabi's Sheikh Zayed Grand Mosque. The singer, dressed in black and with her hair covered, was posing for photos in front of the mosque in the United Arab Emirate's capital city when mosque officials asked her to leave.
A statement by mosque officials claimed that the singer was in an area normally off-limits to visitors and was asked to leave because her photo shoot violated rules on the "status and sanctity of the mosque." Photos from the mosque photo shoot were later posted to the singer's Instagram account.
This follows two incidents where Rihanna caused a stir with Instagram photos. Images of her taken during her September trip to Thailand posing with a slow loris, an endangered species, caused the animal's handlers to be fired. Two weeks after that incident, racy tweets made by the singer about sex shows at a Thai bar resulted in fines and jail time for the bar owner.