Is This Shailene Woodley's New Boyfriend?
It certainly seems that way.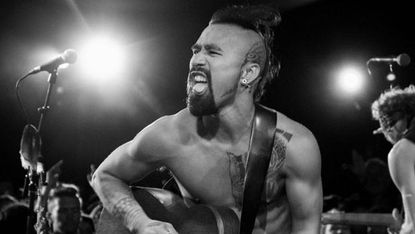 (Image credit: Archives)
Shailene Woodley was spotted Wednesday night getting cozy on the beach with musician Nahko Bear, according to E! Online (opens in new tab). Who is this mystery man, you ask? We did some digging and found that Nahko Bear is the Oregon-born frontman of band Nahko and Medicine for the People, and has been spending time with Woodley before he embarks on an Australian tour.
Woodley even mentioned the musician during her press tour for Divergent in March, explaining that Nahko has "dramatically changed my life." Of course we technically want her to be dating a mixture of Ansel Elgort and Theo James wrapped up into one superhuman, but this guy seems nice and he'll do. For now.
Related:
Shailene Woodley Fiercely Defends Miley Cyrus (opens in new tab)
Shailene Woodley: This is What Badass Looks Like (opens in new tab)
Quiz: Which Divergent Faction Do You Belong In? (opens in new tab)
Shailene Woodley's Beauty Secret (opens in new tab)
Photos via Facebook