North West Dancing and Playing the Violin in Mexico Is the Cutest Thing You'll Watch All Weekend
The CUTEST!!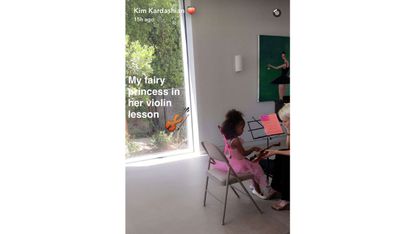 (Image credit: Snapchat)
If you needed any more proof that North West is the most adorable toddler ever, here it is.
While Kim Kardashian and her crew have been twerking and twinning in Mexico, North is engaging her more creative talents. The three-year-old joined the adults for a fancy soirée celebrating Kardashian makeup artist Hrush's birthday on Friday night—North dressed in PJs and sparkly purple fairy wings, Kim wearing a slip dress and her Saint choker.
The dinner party was posh to say the least, featuring elegant tablescapes with white rose centerpieces, custom menu cards, and live music.
But the best part was Little Nori's impromptu performance. She couldn't help but dance along once the Mariachi band began to play.
Then, little miss Kanye-in-the-making showed off her musical skills with a violin solo that was totally the highlight of the entire night.
So. Friggin. Cute.
Celebrity news, beauty, fashion advice, and fascinating features, delivered straight to your inbox!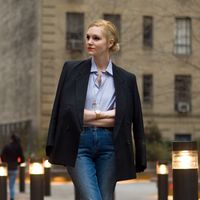 I am an experienced editor, writer, and creative strategist, specializing in fashion, beauty, and lifestyle content for digital media outlets, as well as video and social platforms. While I currently operate as a freelance contributor/consultant, with such clients as The Zoe Report, my 10+-year background in the industry was cultivated at the dot-coms of elite publications, including Harper's BAZAAR, ELLE, and Marie Claire.