Jennifer Lopez Finally Dished on Drake, and Yes She Dropped the L-Word
But like, ARE YOU GUYS DATING?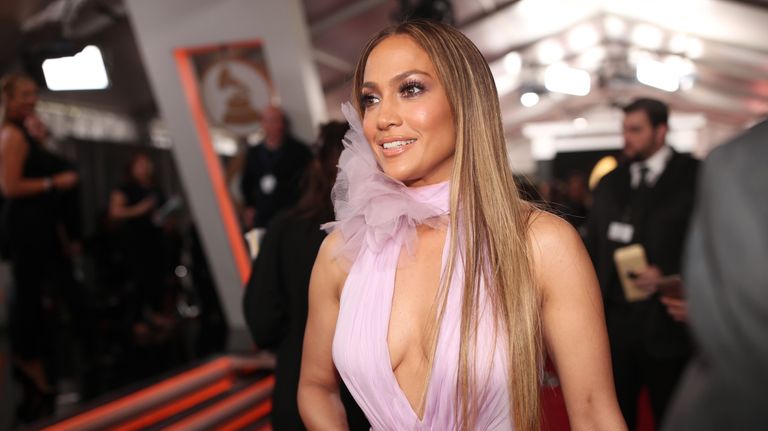 (Image credit: Getty Images)
Remember when Drake and Jennifer Lopez trolled everyone with that photo of themselves snuggled up? In fact, here, let's revisit.
Everyone *assumed* they were dating, Rihanna un-followed J.Lo, and yet these two still haven't confirmed anything. So naturally, Ryan Seacrest took the opportunity to ask about their maybe-relationship at the Grammy Awards. Lopez's response? To say that she loves Drake (!!!!!).
"I love Drake he's so brilliant, talented, amazing," she said. "We made a song together, and ummm...."
It should be noted that at this point Seacrest chimed in to be all "CREATIVE SPARKS?!?!?!" and Lopez had this to say: "We hung out. We hung out. We had a great time. He's amazing. I have so much love for that boy."
Cool/helpful, but again, are you dating, y/n?
Follow Marie Claire on Facebook for the latest celeb news, beauty tips, fascinating reads, livestream video, and more.