Vivienne Westwood To Publish Tell-All Personal Memoir
British fashion designer Vivienne Westwood will publish a tell-all personal memoir in 2014. Read more celebrity and fashion news on MarieClaire.com.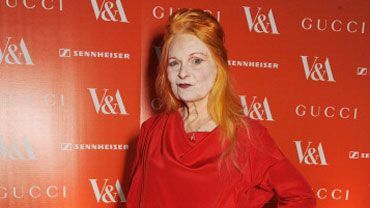 (Image credit: Getty)
If you didn't get enough of the edgy British designer at the Met's Punk: Chaos to Couture exhibit this year, you're in luck. Westwood, 72, a leader in the punk fashion movement and a political and environmental activist, has announced that she's writing a memoir that's set to be published alongside an authorized biography. She's enlisted the help of actor and writer Ian Kelly on this project, which is set to hit shelves in October 2014. "The living deserve respect. The dead deserve the truth; Ian and I are working together on this, and I am excited that this will be my story, the story nobody ever did before," Westwood said.
It's rumored that the book will include commentary from members of the designer's inner circle (Naomi Campbell and Jerry Hall for starters!). As for all the juicy details as to how the Derbyshire primary teacher became a fashion legend, we'll just have to wait for 2014.