This Vintage Drew Barrymore Video Made Our Morning
Drew Barrymore is adorable in a vintage Pillsbury cookie commercial.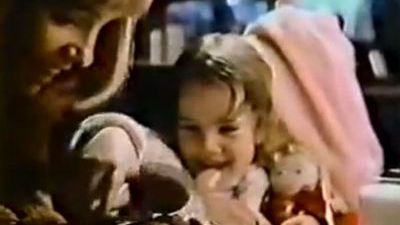 (Image credit: Marie Claire)
At 38, Drew Barrymore is filled with sunshine, flowers, and a cute little baby named Olive (and other on the way!). Needless to say, we're obsessed with her personality, beauty choices, and fashion picks. That's why she is our February cover girl! Turns out, she was brillant even at the tender age of 4-years-old, as evident by this vintage Pillsbury cookie commercial. Just watch and let the over-the-top adorableness take over your body and warm your soul.