46 Times Celebrities Gave Us Major Vacation FOMO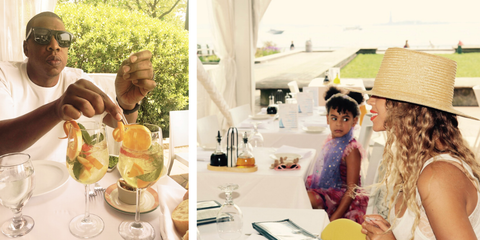 Whether yachting (yes, it's a verb) around the South of France or tanning on the white sand beaches of the Caribbean, celebrity vacations are the epitome of FOMO. So when it comes to these A-list jaunts, we've got a coping mechanism: if you can't join 'em, live vicariously through 'em on Instagram.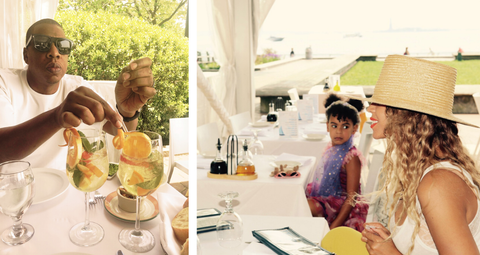 Beyoncé
Yup, Bey is back at it again with the exotic locale vacation (we can't confirm exactly where). Here, she enjoys a meal and some fruit-decorated drinks with Jay and Blue.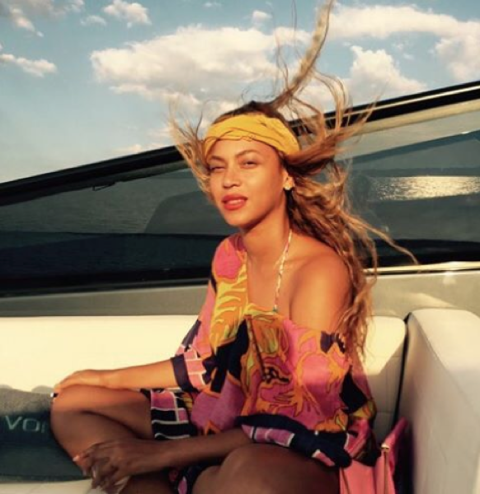 Beyoncé
The vacation just doesn't stop for Bey, who jetted off to another exotic locale following their trip to Italy. Here, Queen Bey is a seaside vision in a colorful print Theodora & Callum caftan.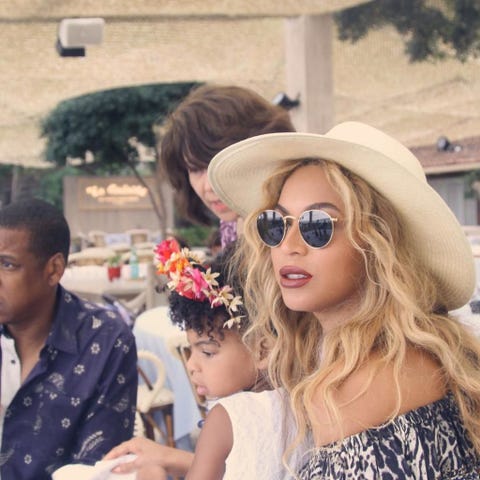 Jay Z, Blue Ivy, and Beyoncé
The Beyoncé family vacation continues as the singer shares another flawless pic from her enviable Mediterranean getaway.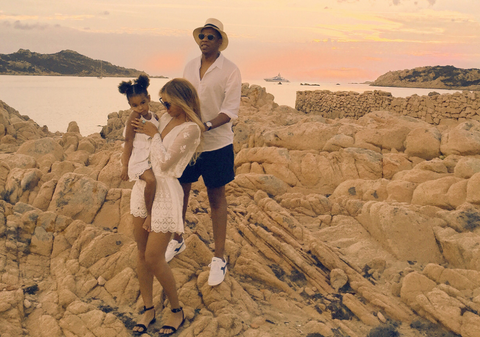 Beyoncé, Jay Z, and Blue Ivy
On vacation in Italy, the family explores rock formations on the beach while looking fresh as hell, telling a white story in their breezy looks.
Beyoncé
Bey lets her floppy Eugenia Kim hat, emblazoned with "Do Not Disturb," do the talking.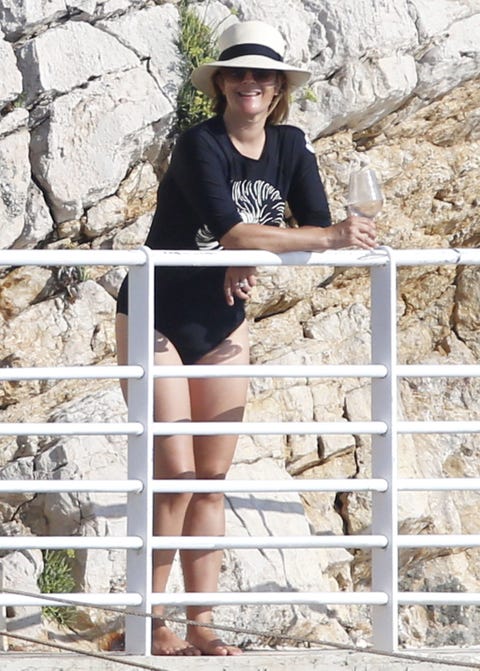 Drew Barrymore
With a wine glass in her hand and a smile on her face, Drew Barrymore makes an Italian getaway look so good. Major jeal.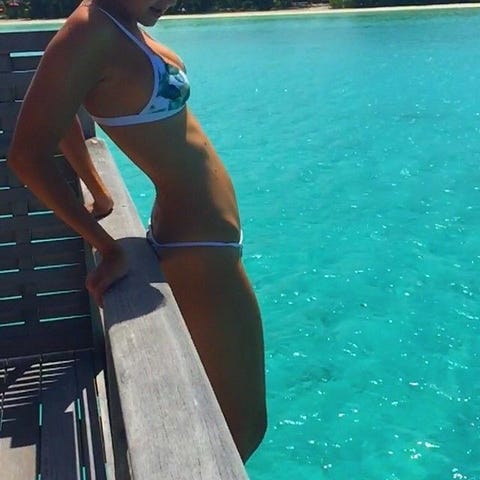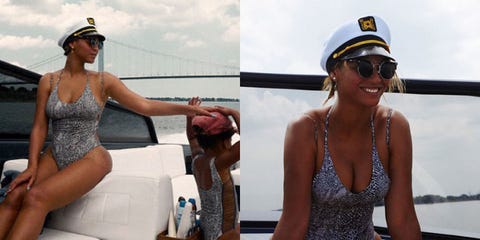 Beyoncé
The Queen Bey becomes Captain Bey for a weekend spent yachting with the family.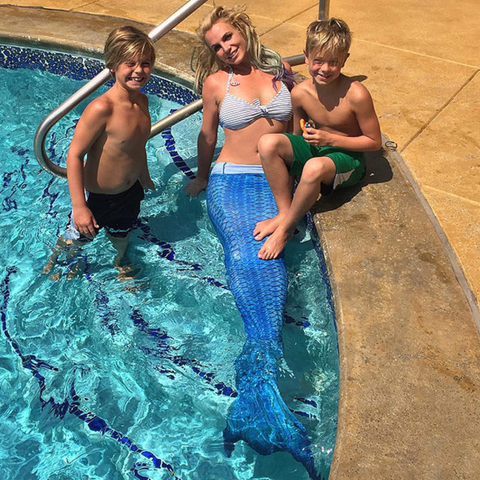 Britney Spears
On vacation with her boys, Britney Spears quite literally transformed into a mermaid.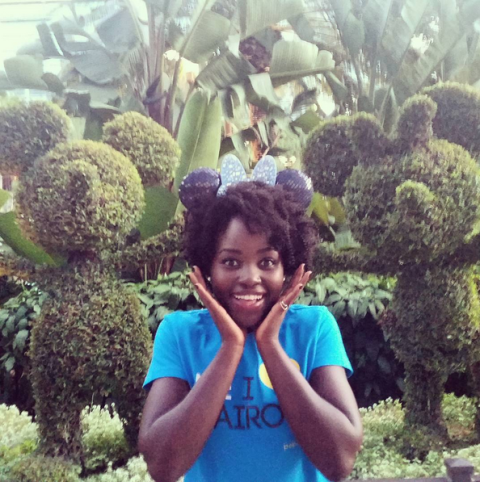 Lupita Nyong'o
Sorry, kiddies—but there's a good chance that Nyong'o was the cutest Minnie Mouse at Disney's D23 Expo.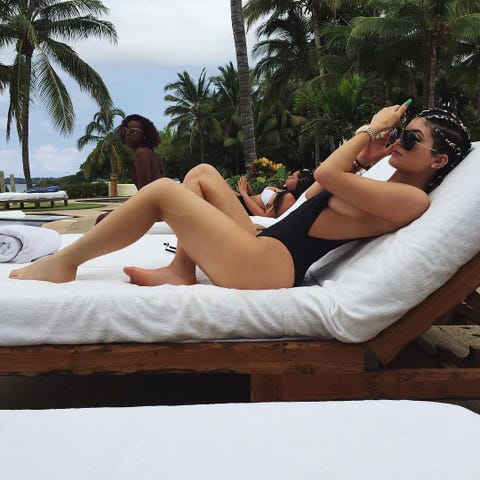 Kylie Jenner
The reality star is catching some R&R in Mexico following her epic 18th birthday party. "Relax w meee," she adds to a poolside pic on Instagram. K, one sec, be right there.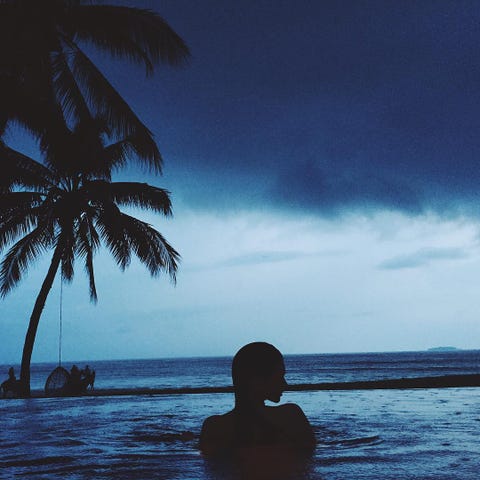 Kendall Jenner
Kendall Jenner boasts a killer view during her trip to Mexico with sister Kylie and friends. We want to go to there.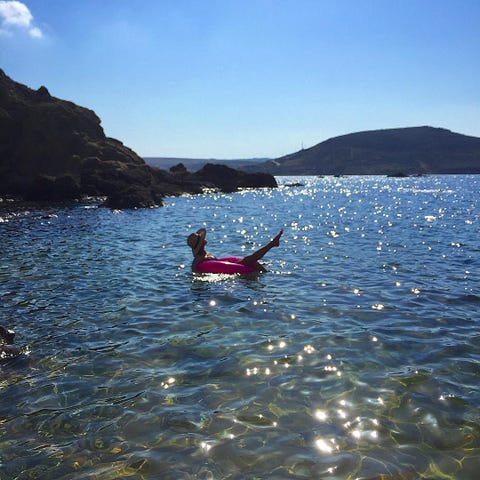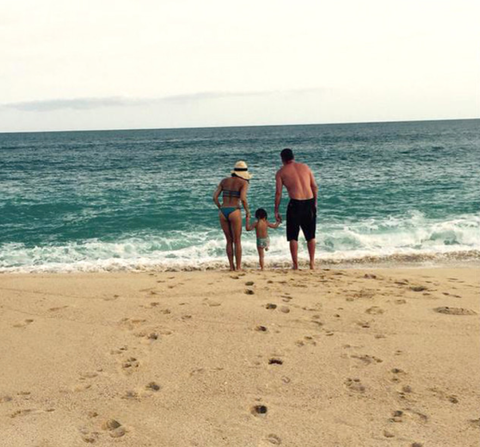 Jenna Dewan and Channing Tatum
On the beach in Cabo, the genetically-blessed couple lets their 2-year-old daughter Everly kick around in the waves.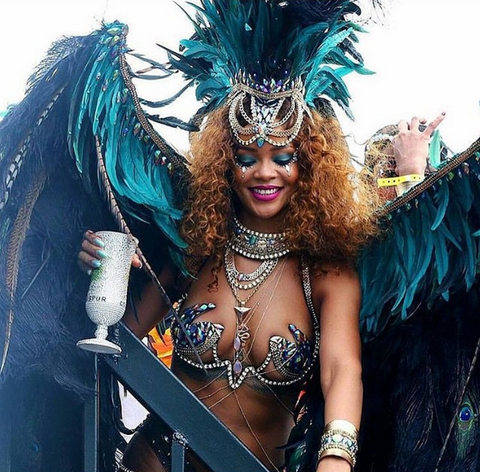 Rihanna
The Barbadian beauty continued her native jaunt by hitting the Kadooment Day Parade in a jeweled bikini, headdress, and wings.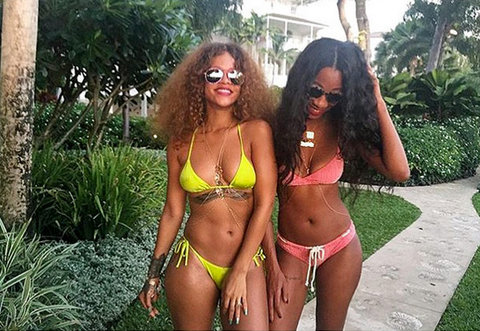 Rihanna
While vacationing in Barbados with a friend, RiRi catches some rays in a neon yellow string bikini and a body chain. Plus, dons her newly-signature fluffy '70s curls.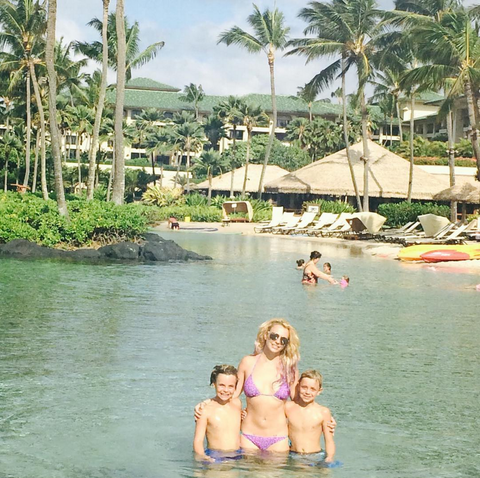 Britney Spears
Spears says, "Aloha," to the tropical destination with her two young sons.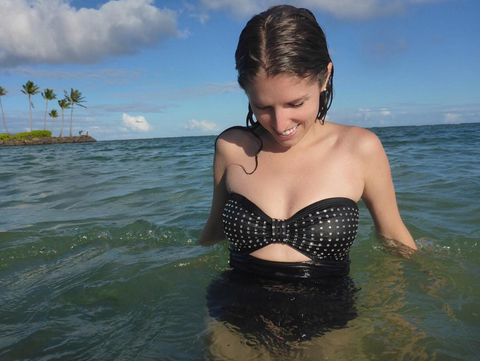 Anna Kendrick
Kendrick dons a strapless, retro-inspired bikini while going for a dip in the sea in Hawaii.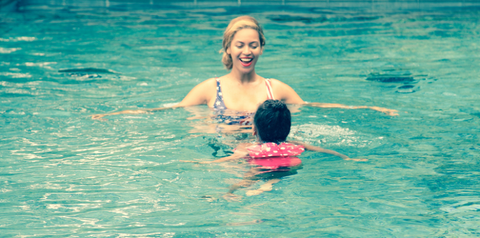 Beyoncé and Blue Ivy
Wearing a stars and stripes swimsuit, Bey swims with 3-year-old Blue Ivy in a crystal blue swimming pool.
John Legend and Chrissy Teigen
The golden couple crossed getting pizza in Naples off their bucket list while on vacation in Italy.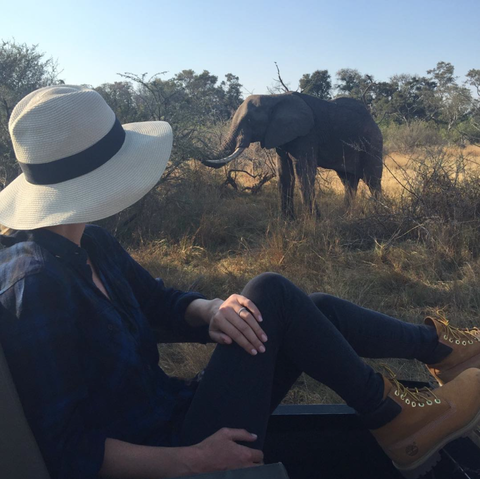 Nicky Hilton
While honeymooning in Botswana, Hilton spies an elephant on a safari.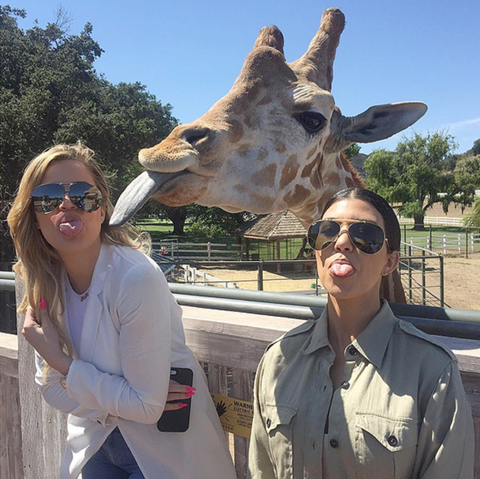 Khloé and Kourtney Kardashian
The two sisters took a break from all the drama of real life to spend the day with some wild animals—including this tongue-happy giraffe.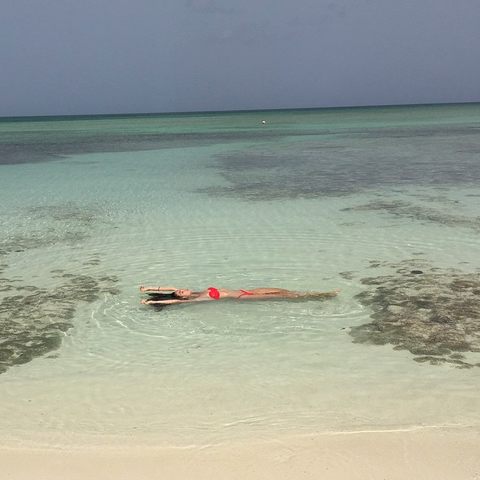 Lily Aldridge
*This* is what a "morning swim" looks like for a supermodel, naturally.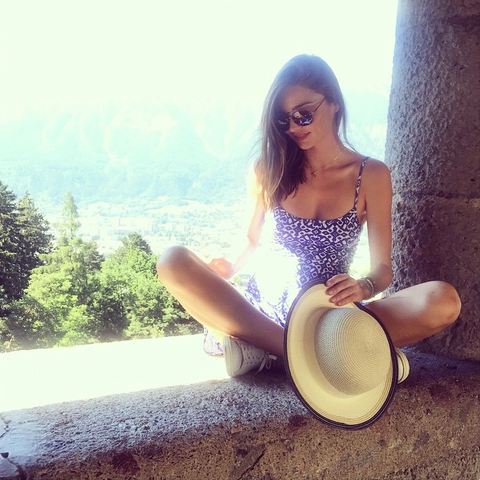 Miranda Kerr
Clad in florals, Kerr catches some sunlight on a ledge during a day of exploring.
This content is created and maintained by a third party, and imported onto this page to help users provide their email addresses. You may be able to find more information about this and similar content at piano.io