The Craziest Things Actors Have Done to Prepare for Roles
Answer: *much* more than just their homework. (I'll see myself out.)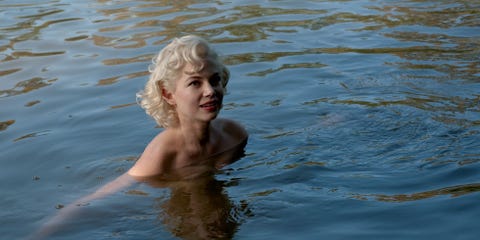 Entertainment Film Distributors/The Weinstein Company
Probably because there does seem to be a strong-ish inverse relationship between degree of transformation and number of Oscars, Extreme Role Preparation has become something of a sport amongst actors. Who can change her appearance the most drastically? Who can learn a new skill? Who can seclude himself in a hotel room for a month with no company except a diary? (And you thought staying until 7:30 p.m. to finish a report was dedication.)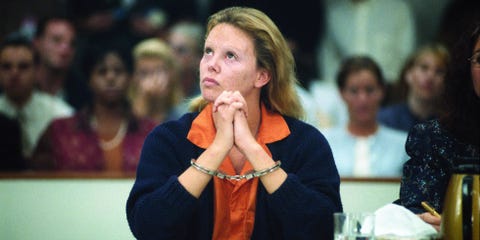 Charlize Theron in 'Monster'
This is such an OG metamorphosis and performance that "Charlize-ing yourself" practically became a verb. The pro salary negotiator gained 30 pounds and wore facial prosthetics, two moves that translated into three big awards: a SAG, a Golden Globe, and an Oscar.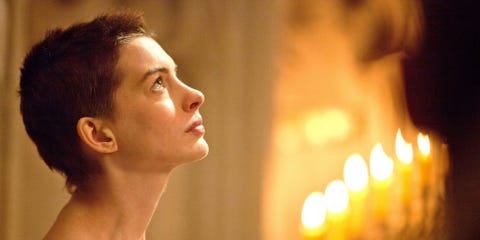 Anne Hathaway in 'Les Misérables'
Note to self: If ever cast as consumptive prostitute, RUN. For the first part of the Tubercular 19th-Century Sex Worker Diet, Hathway went on a cleanse. Minus 10 pounds. For the next 15, it was "two thin squares of dried oatmeal paste a day." Hathaway did call the whole process "a little nuts," but nothing tastes as good as an Academy Award feels, maybe?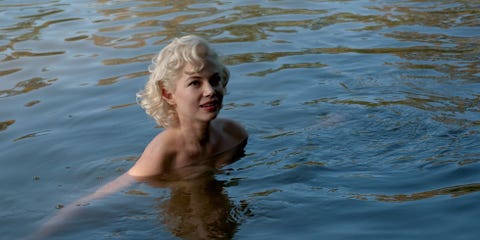 Entertainment Film Distributors/The Weinstein Company
Michelle Williams in 'My Week with Marilyn'
Playing Marilyn Monroe is a BFD, so Williams listened to interviews for months to get the breathy voice down, sat through three hours of makeup every day, and used a belt fastened around her knees to get the wobble exactly right."There was a sort of a sense of a figure eight to her walk. It looked like she had a balloon attached to her breastbone. Her nipples were always pointed up...That was the work that I wanted to start as early as possible, because I don't want any of those thoughts to be anywhere in my mind when I'm in the middle of a scene," she told CBS.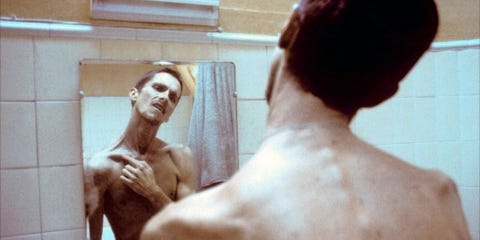 Christian Bale in 'The Machinist'
To look like one of those sad Jesuses from medieval art, Bale lost more than 60 pounds subsisting on "water, an apple, and one cup of coffee per day, with the occasional whiskey," according to the biography written by his former assistant. This was all because the much-shorter writer forgot to adjust the character's weight description for Bale's 6-foot frame. (He still wanted to do it after he found out, though.)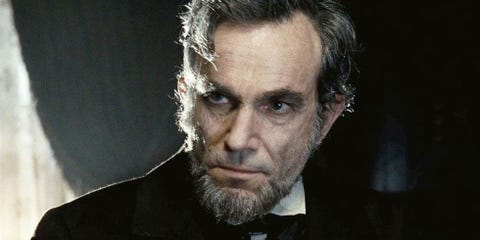 Walt Disney Studios Motion Pictures
Daniel Day-Lewis in 'Lincoln'
If Daniel Day-Lewis had ever let himself be photographed with cell phone in hand, we might have witnessed the birth of a meme: Texts with Abraham. In a 2012 interview, Sally Field, who played Mary Todd Lincoln, revealed that she never even met DDL—instead, her onscreen husband stayed in character throughout filming, even while texting her. (Don't ask me how Honest Abe would know how to operate a QWERTY keyboard.)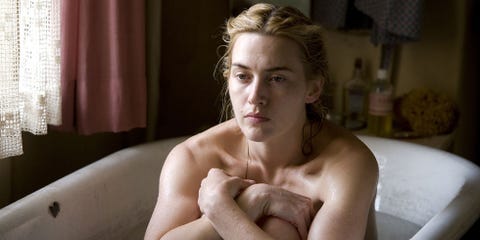 Kate Winslet in 'The Reader'
Kate Winslet can tell you how hard it is to leave your work at the office. Her two children "got mightily fed up with [her] reading bedtime stories with a German accent" so she could practice for her Oscar-winning turn as an illiterate concentration camp guard.
Columbia Pictures/Metro-Goldwyn-Mayer Pictures
Rooney Mara in 'Girl with the Dragon Tattoo'
Speaking of areolas, Mara really had hers pierced to portray Lisbeth Salander, which must have been quite a commitment, given that pre-GWTDT Rooney Mara had quite a pink, velvet-headband aura—plus un-punctured ears.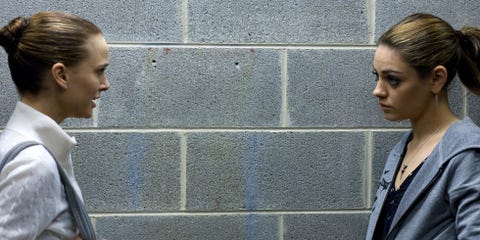 Natalie Portman and Mila Kunis in 'Black Swan'
Everybody knows Portman and Kunis each lost the equivalent of a toddler each to play professional ballerinas. But combine that with grueling eight-hour dance rehearsals begun a year in advance, and you're like, "How did you even stand up, let alone fouetté en tournant?"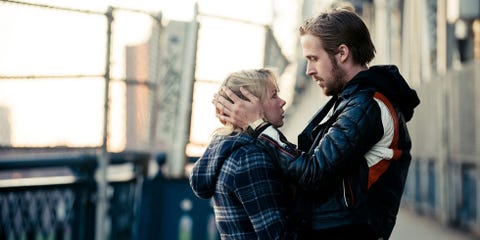 Ryan Gosling and Michelle Williams in 'Blue Valentine'
Gosling and Williams so fully immersed themselves in filmmaker Derek Cianfrance's world that Gosling said he forgot he was making a movie. He, Williams, and their onscreen daughter lived together as a real family in their characters' house for one month, celebrating fake Christmas and birthdays "so that when it came time to shoot the [last] part of the film, we were drawing on real memories," Gosling said.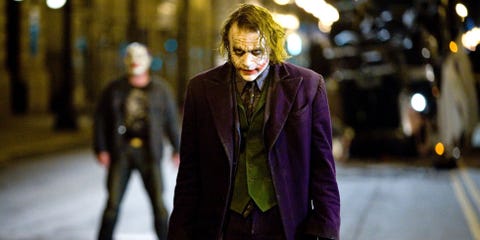 Warner Bros. Pictures
Warner Bros.
Heath Ledger in 'The Dark Knight'
"I sat around in a hotel room in London for about a month, locked myself away, formed a little diary and experimented with voices—it was important to try to find a somewhat iconic voice and laugh. I ended up landing more in the realm of a psychopath—someone with very little to no conscience towards his acts. He's just an absolute sociopath, a cold-blooded, mass-murdering clown," he told Empire Magazine. Ledger's father has said that while his son liked to "galvanize upcoming characters," he really "took it up a notch" preparing for the Batman film. Chillingly, the last words at the end of his Joker diary read "Bye, bye."
This content is created and maintained by a third party, and imported onto this page to help users provide their email addresses. You may be able to find more information about this and similar content at piano.io