Behold: All the Proud Male Feminists in Hollywood
We like. But also: More, please?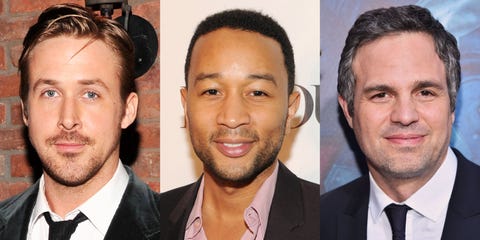 "I feel like if you do believe that men and women have equal rights, if someone asks if you're a feminist, you have to say yes, because that is how words work."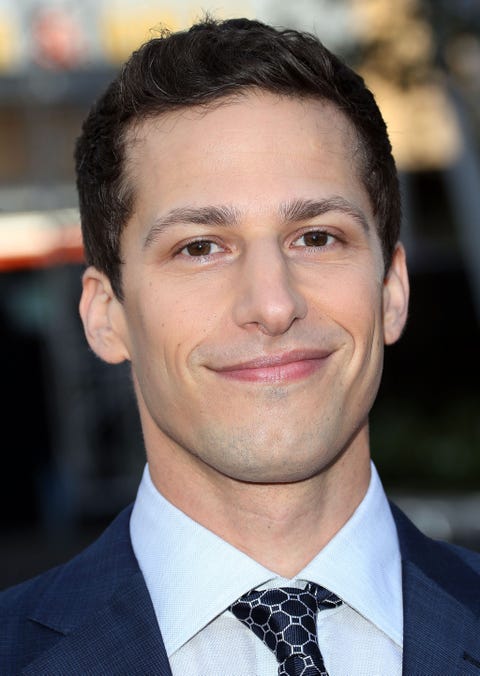 Andy Samberg
The comedian and actor is an outspoken supporter of women (in comedy and out), and wears a National Organization of Women shirt on the regular. He also defends his colleagues, male and female: "Since there have been men and women, there have been funny women," he told Glamour. "F*cking idiot-ass men keep saying that women aren't funny. It makes me crazy. I find it disgusting and offensive every time."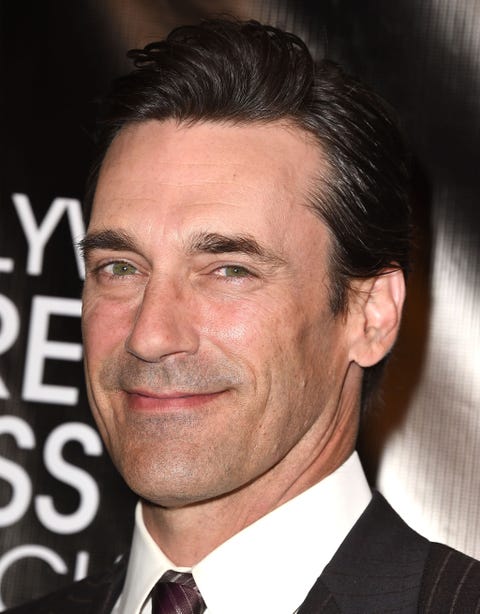 Jon Hamm
When talking about his show and its gender politics, Hamm made it clear that he hopes the ideals of the 1960s stay in the past. "Men ruled the roost and women played a subservient role [in the 1960s]. Working wives were a rarity, because their place was in the home, bringing up the kids. The women who did work were treated as second class citizens, because it was a male-dominated society. That was a fact of life then. But it wouldn't be tolerated today, and that's quite right in my book ...People look back on those days through a thick veil of nostalgia, but life was hard if you were anything other than a rich, powerful, white male."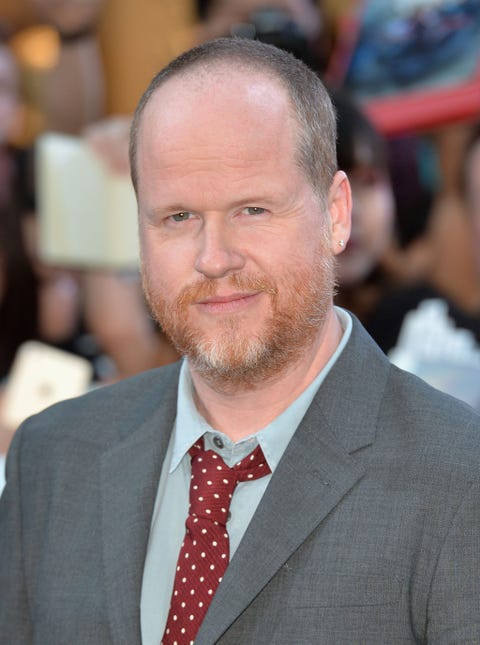 Joss Whedon
The screenwriter and director has no qualms about talking sexism in the industry and in society. "Equality is not a concept. It's not something we should be striving for. It's a necessity. Equality is like gravity. We need it to stand on this earth as men and women, and the misogyny that is in every culture is not a true part of the human condition."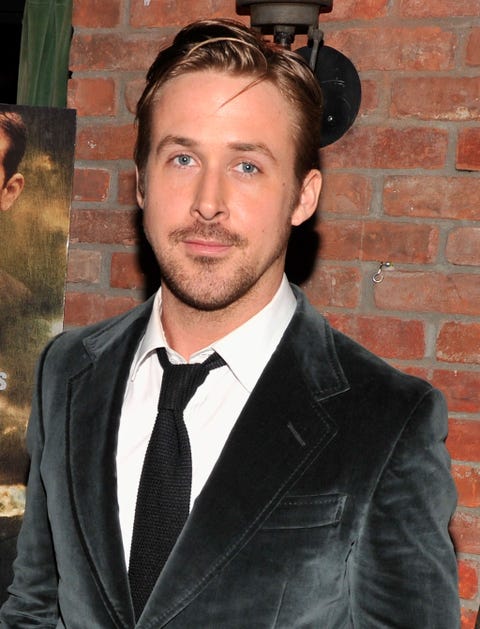 Ryan Gosling
After the movie Blue Valentine got an MPAA NC-17 rating for a scene where a woman receives oral sex, Gosling slammed our society's depiction of women. "You have to question a cinematic culture which preaches artistic expression, and yet would support a decision that is clearly a product of a patriarchy-dominant society, which tries to control how women are depicted on screen," he said, according to Popsugar. "The MPAA is okay supporting scenes that portray women in scenarios of sexual torture and violence for entertainment purposes, but they are trying to force us to look away from a scene that shows a woman in a sexual scenario, which is both complicit and complex. It's misogynistic in nature to try and control a woman's sexual presentation of self. I consider this an issue that is bigger than this film."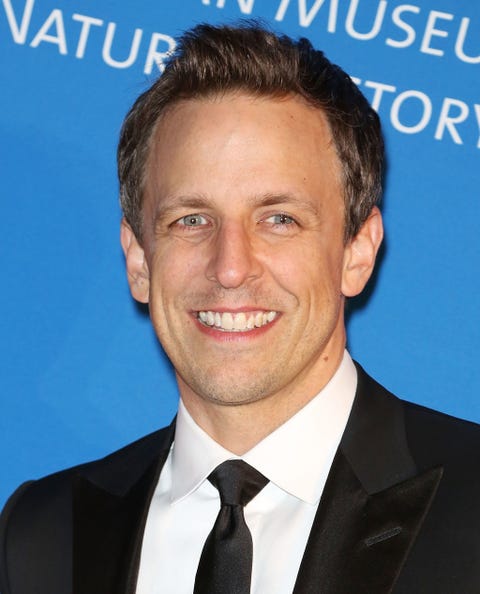 Seth Meyers
"When you work with the sort of really strong women that I work with, the idea that anyone would want to make decisions for them is hard to wrap your head around," Seth once told Elle magazine.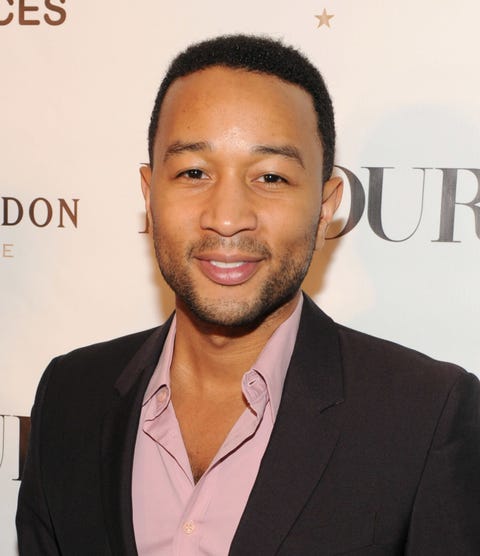 John Legend
Legend has always been a proponent for women's rights and equality. "All men should be feminists," he told the audience at a Chime for Change concert. "If men care about women's rights the world will be a better place. We are better off when women are empowered, it leads to a better society."

Louis C.K.
The brash comedian is known for his unfiltered jokes, but C.K. (who is also the father of two daughters) tries to make his listeners understand feminism in a different way: "How do women still go out with guys, when you consider that there is no greater threat to women than men? We're the number one threat to women! Globally and historically, we're the number one cause of injury and mayhem to women. You know what our number one threat is? Heart disease."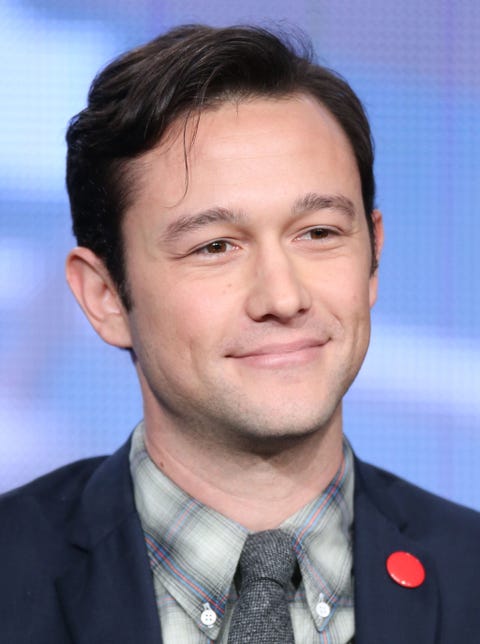 Joseph Gordon-Levitt
JGL credits his view of women and his feminist ideals to his mother. "My mom brought me up to be a feminist. She would always point out to my brother and me that our culture does often portray women like objects," he told Ellen. "She wanted me and my brother to be aware of it because we see these images on TV, in the movies and on magazines all the time. And if you don't stop and think about it, it just sort of seeps into your brain and that becomes the way you perceive reality."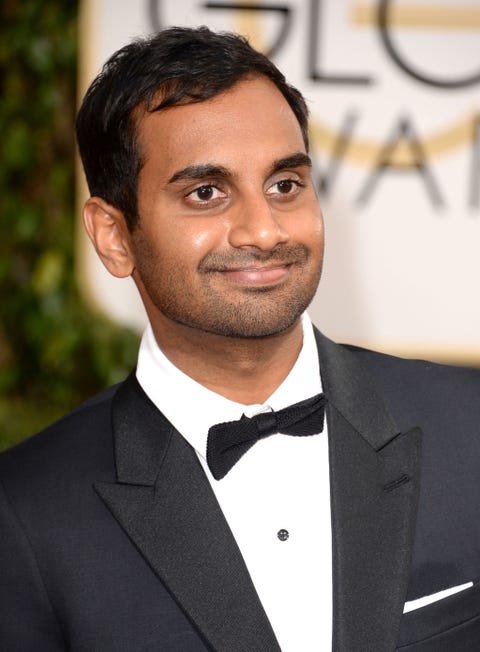 Aziz Ansari
The comedian didn't always consider himself a feminist, but thanks to his girlfriend, his views on feminism (and really, the label) have changed. "If you look up feminist in the dictionary, it just means someone who believes men and women have equal rights," he said while on David Letterman. "But I think the reason people don't clap is that the word is so weirdly used in our culture. Now, people think feminist means, like, some woman is gonna start yelling at them."

"I feel like if you do believe that men and women have equal rights, if someone asks if you're a feminist, you have to say yes, because that is how words work," he quips, adding a metaphor about a doctor who treats diseases of the skin but deems the word dermatologist "too aggressive." He then makes a Jay-Z/Beyoncé metaphor that I think we can all get on board with. In fact, much of his latest special dealt with feminism and women in society.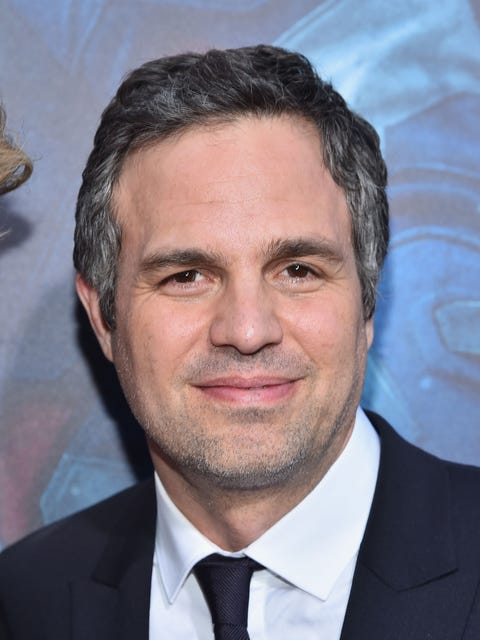 Mark Ruffalo
Ruffalo has been one of the biggest outspoken supporters of women's rights in Hollywood, and he'll tell you why: "I didn't know there were any [non-feminists] left in the world. I thought we pretty much came to the 50-50, like [feminism]-is-cool conclusion."
Recently, Ruffalo reblogged a post on Tumblr that discussed women who openly reject feminism. "The substance of the piece I really agreed with, which was basically women saying that feminism basically sucked," he said. "And the woman [writer] was saying you enjoy a lot of things that people starved to death in a prison cell so that you could vote today. People put their lives on the line so that you had freedoms, that you could join the workforce."
This content is created and maintained by a third party, and imported onto this page to help users provide their email addresses. You may be able to find more information about this and similar content at piano.io