To Celebrate the Most Hideous Travel Day of the Year, Here Are 14 Celebs Struggling at the Airport
Because we're all in this together.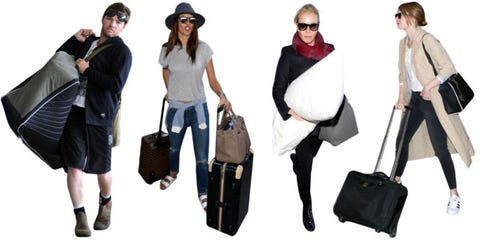 Great news: You are officially halfway through the most hideous, soul-crushing, mind-melting travel day of the year. Traffic is horrible, airport security lines are never-ending, and your aunt's stuffing has never felt so very far away. But on the other side of this trip from Hades is food, family fun, and a nice stress-free weekend full of binge watching and too many leftovers on the couch. And just remember as you listen to a kid screaming through the third hour of a flight delay and argue with the gate attendant because yes, your carry-on will fit in the overhead compartment, thankyouverymuch, you're not alone. Here, 14 celebs struggling at the airport to remind you we're all in this together. Happy Thanksgiving!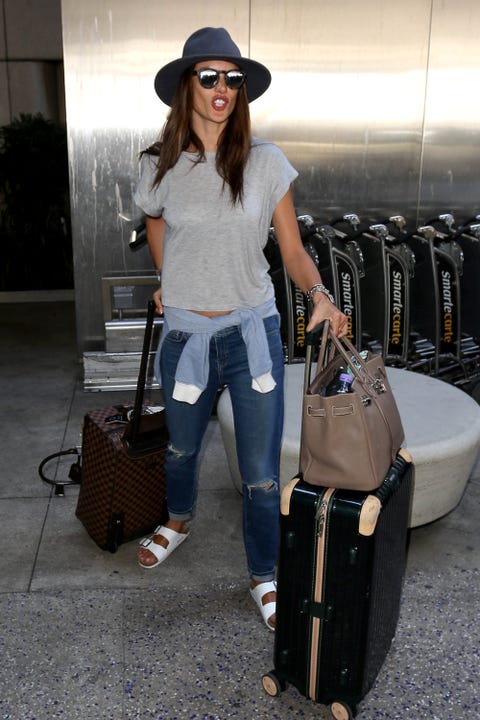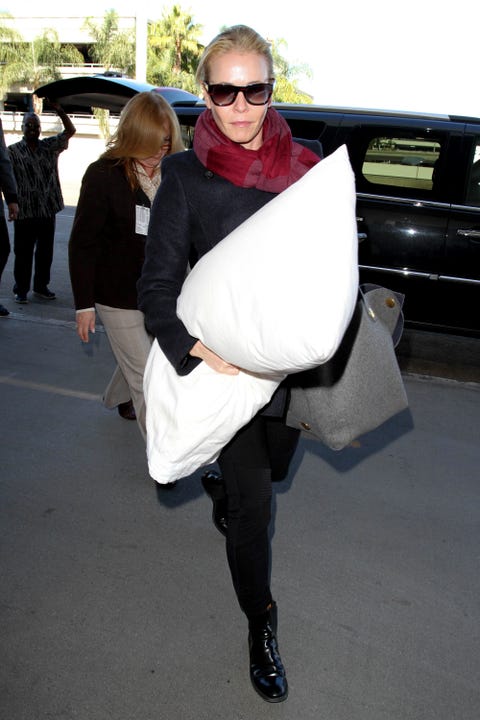 Chelsea Handler
When you just can't with the puny neck pillow thing.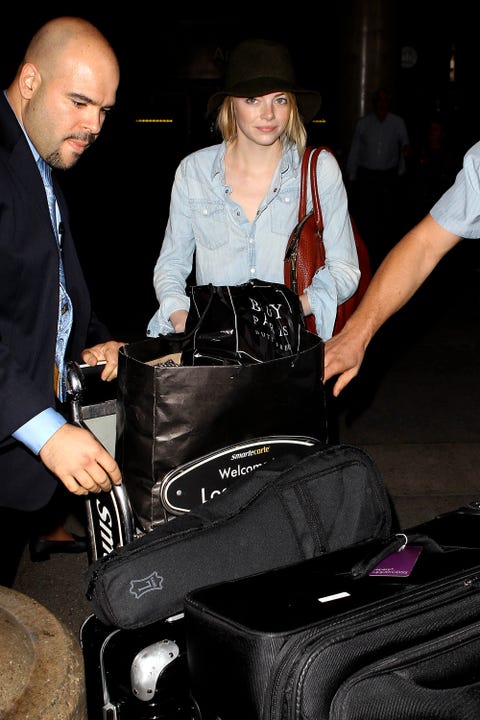 Emma Stone
When the airline charges you $50 for every checked bag....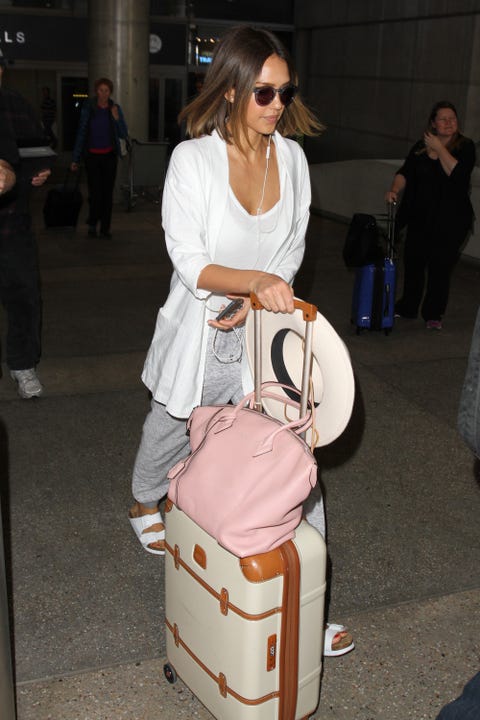 Jessica Alba
When you have to carry your hat so you don't crush it.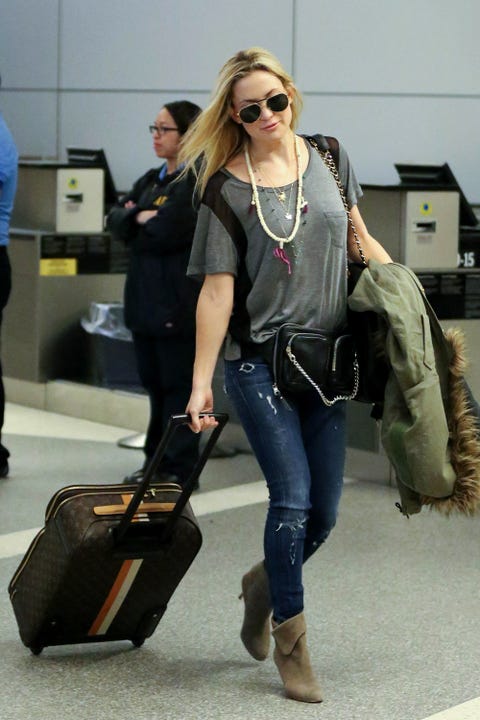 Kate Hudson
When it's 30 degrees now, but you're flying to the land of 75 and sunny with your huge coat...and you know they're not going to let you stash it in the overhead compartment.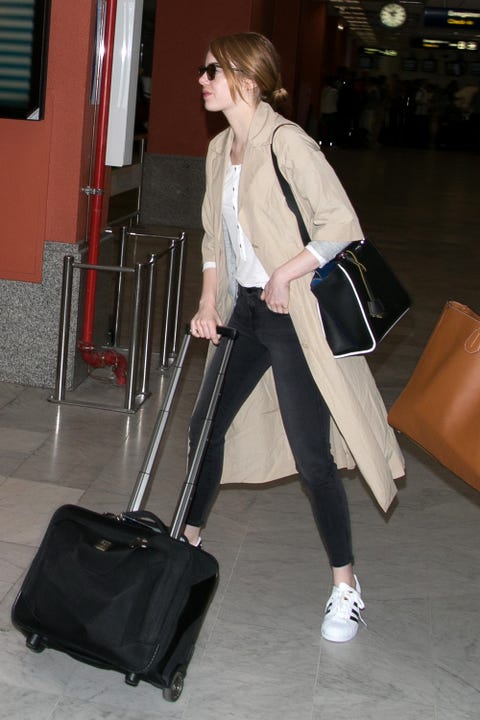 Emma Stone
When the wheels on your rolly bag don't roll in the right direction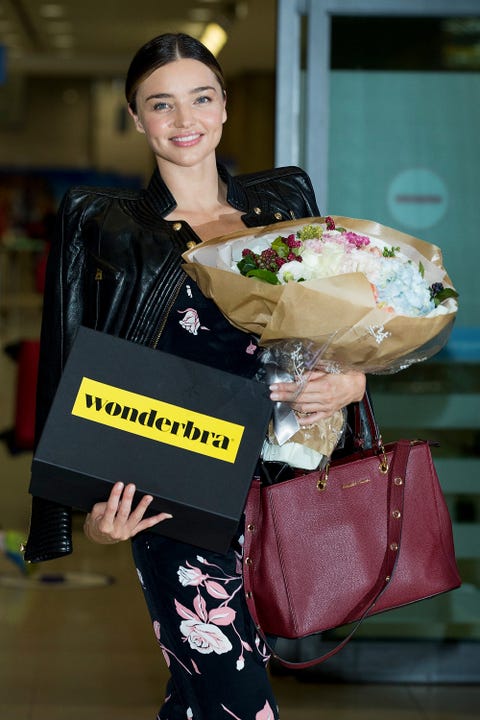 Miranda Kerr
When you can carry on only two items, but you have your purse, your flowers, and your Wonderbra!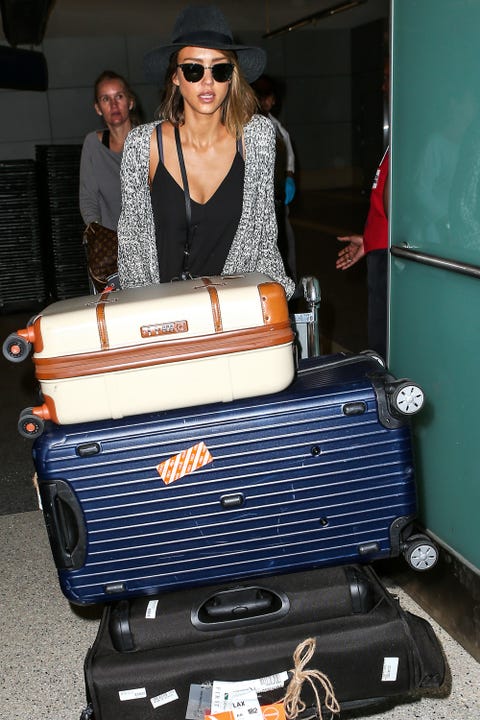 Jessica Alba
When there's no one to help you open the damn door.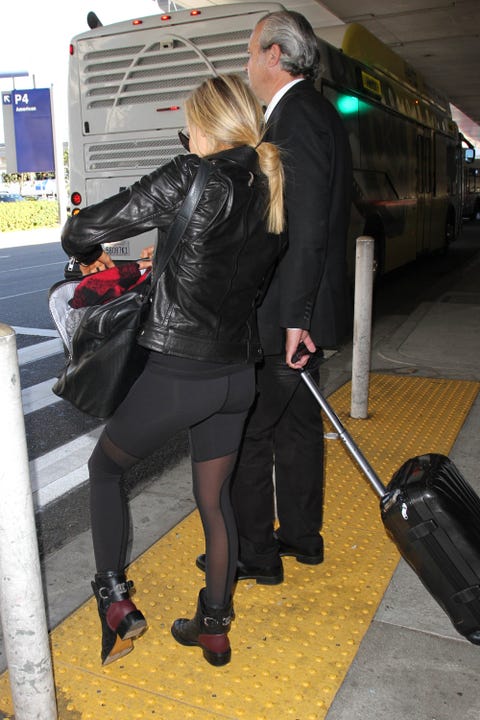 Nastia Liukin
When you can't remember if you left your cell phone on the plane...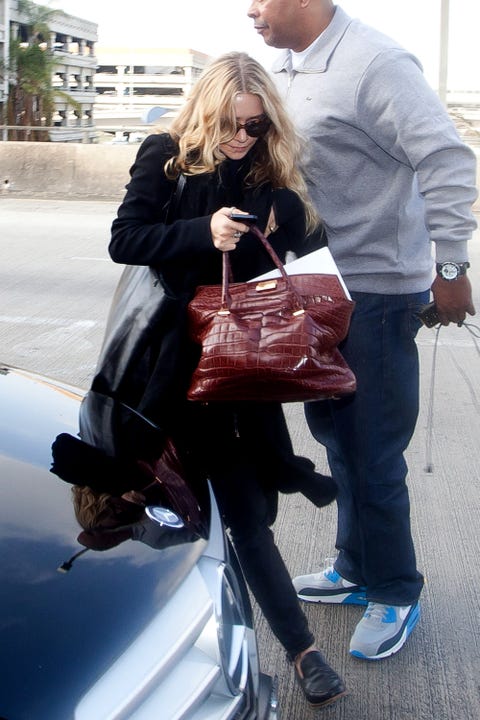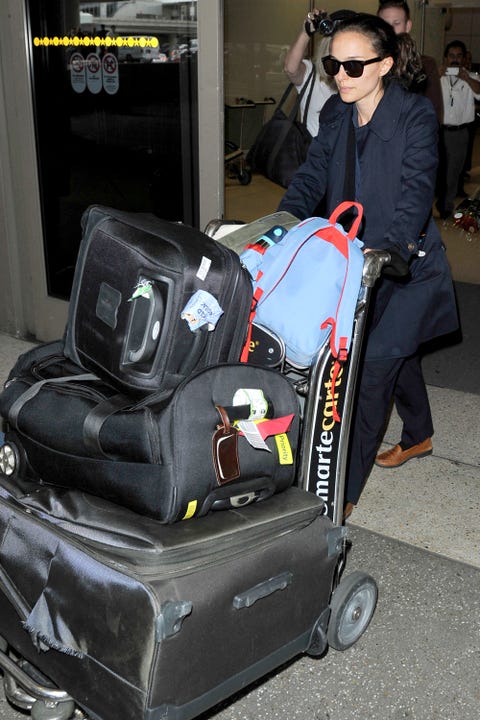 Natalie Portman
When everyone else has to go to the bathroom so DON'T WORRY, YOU'VE GOT ALL THE BAGS!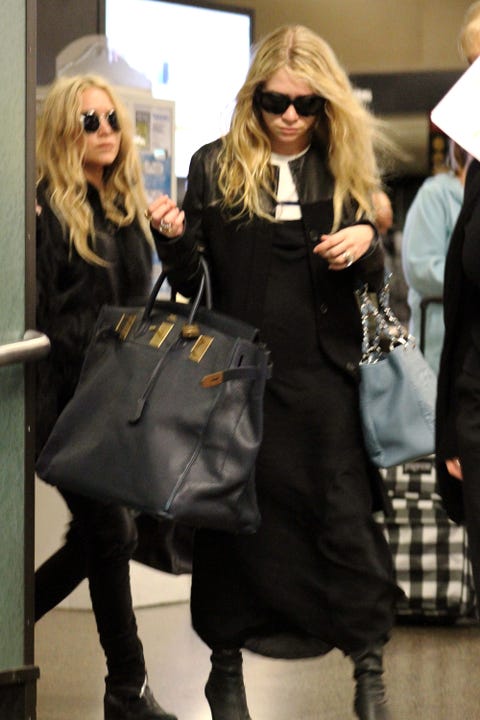 Ashley Olsen
When your bag is just as big as you are.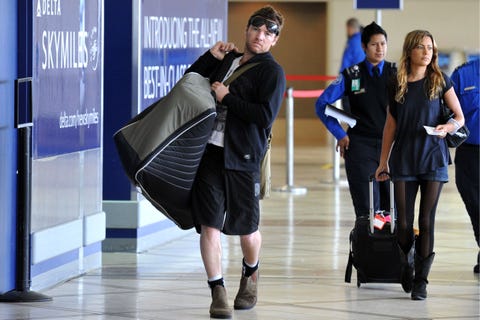 Sam Worthington
When your bag is bigger than you are.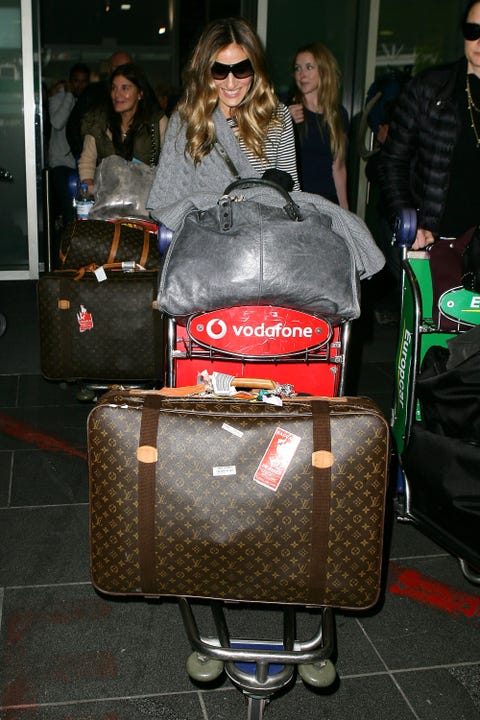 Sarah Jessica Parker
When your bag was miraculously not the last one off the GD plane and you finally get to leave the GD airport and you're feeling so GD blessed. A happy Thanksgiving indeed!
This content is created and maintained by a third party, and imported onto this page to help users provide their email addresses. You may be able to find more information about this and similar content at piano.io