25 Throwback Kim Kardashian Looks That Kanye Probably Wants Us to Forget
But will live on forever thanks to the internet.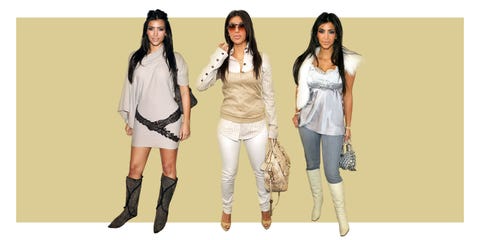 When she isn't trolling Bette Midler with nude photos, Kim Kardashian can be found wearing Yeezy sneaks and kickin' it in Balmain. But before Kanye West replaced all her clothing with soft pink latex, Kim was cutting a slightly less stylish silhouette.
The good news is that Kim's Pre-Kanye wardrobe will forever live on in our memories, by which we mean the internet. Click through for a sartorial flashback—unless your name is Yeezy, in which case run away.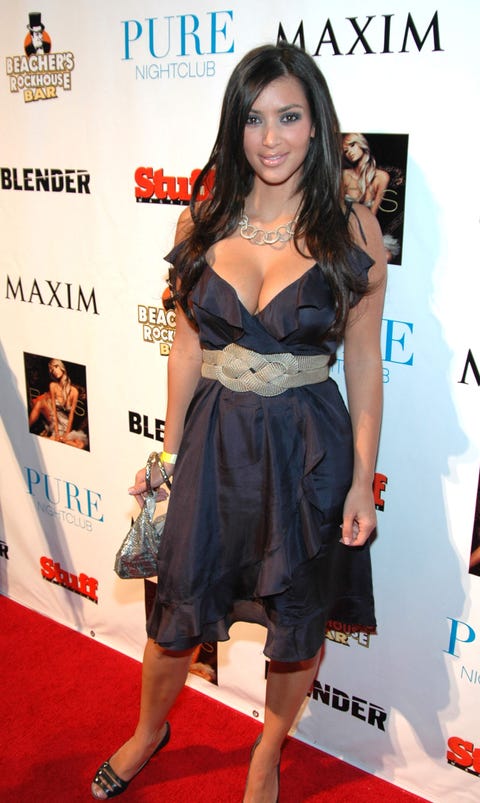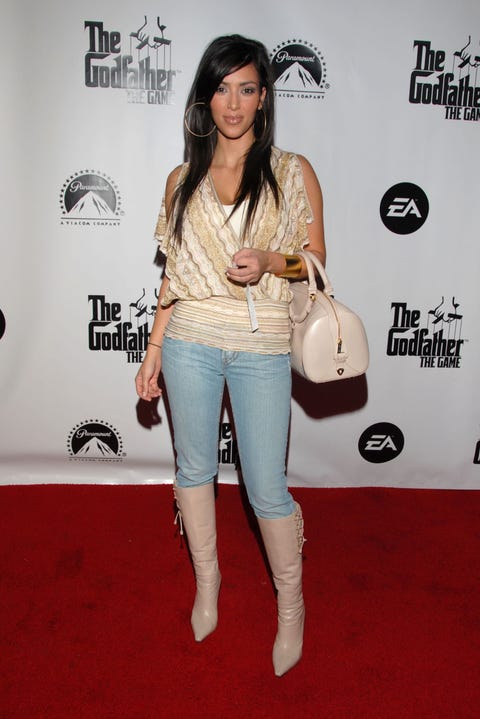 March 2006
This seems like a totally reasonable size for hoop earrings, no?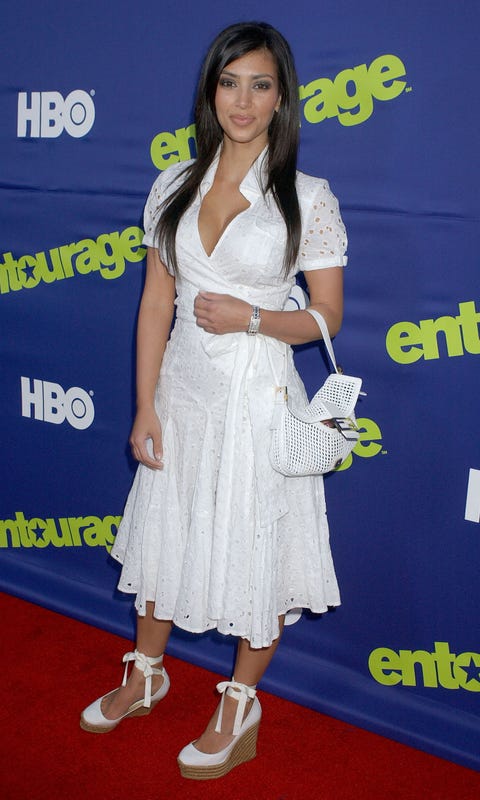 June 2006
Kim had just returned from the prairie that is Calabasas.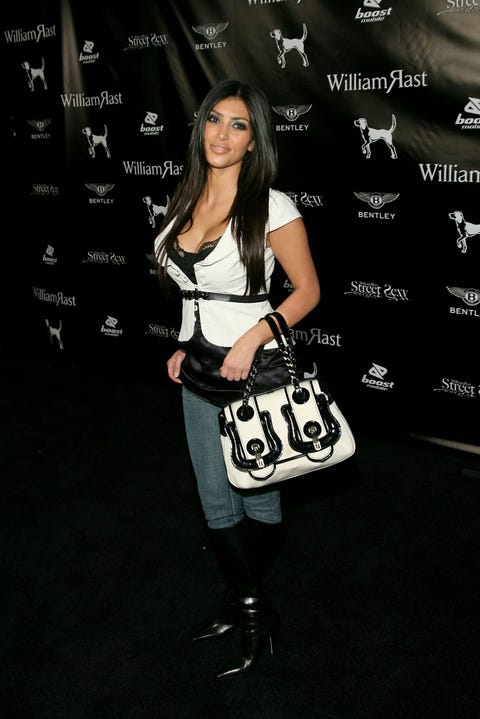 October 2006
Totally functional belt, don't even question it.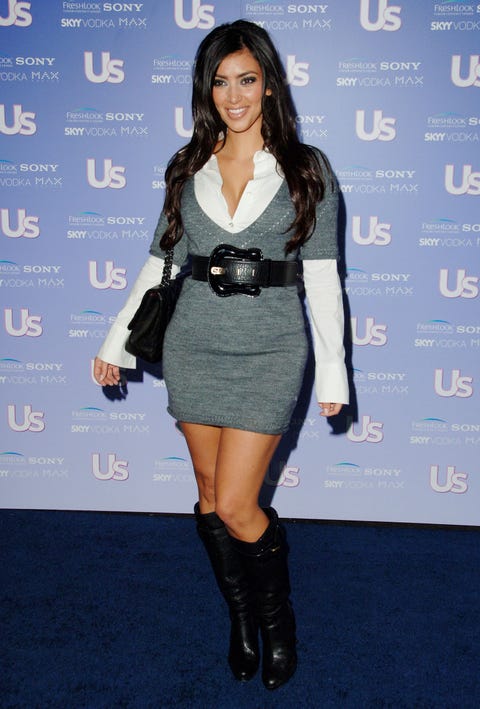 September 2006
"Oh, you didn't like my tiny belt?" Kim seems to say. "Well, joke's on you."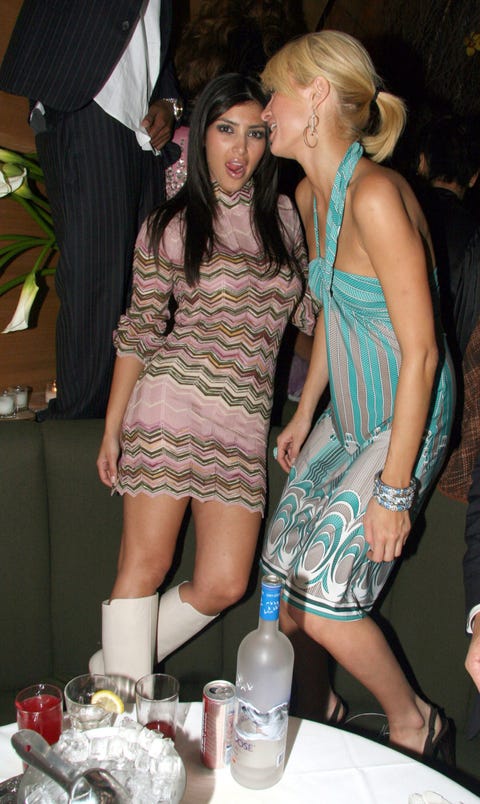 September 2006
Whatever, this outfit is perfect.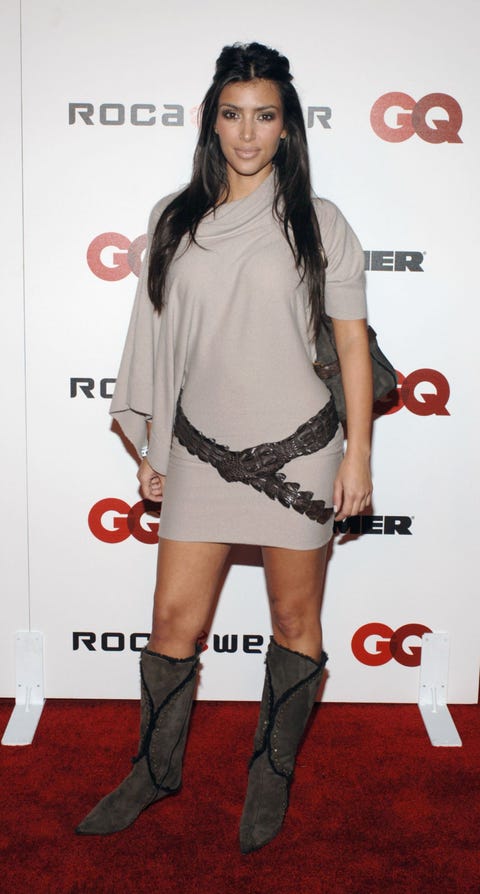 November 2006
In the words of Doge, "such concern."
March 2007
Look, guys, it was 2007, what do you want from her?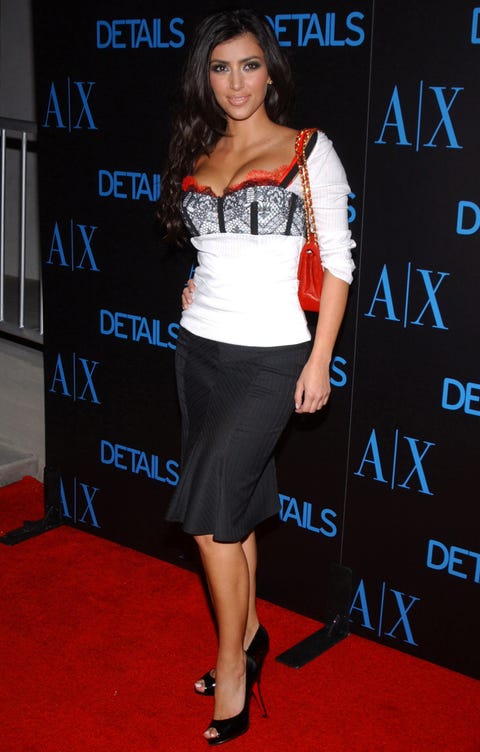 December 2006
Is it a bra? Is it a shirt? Who knows, we're too distracted by Kim's '90s peep toes.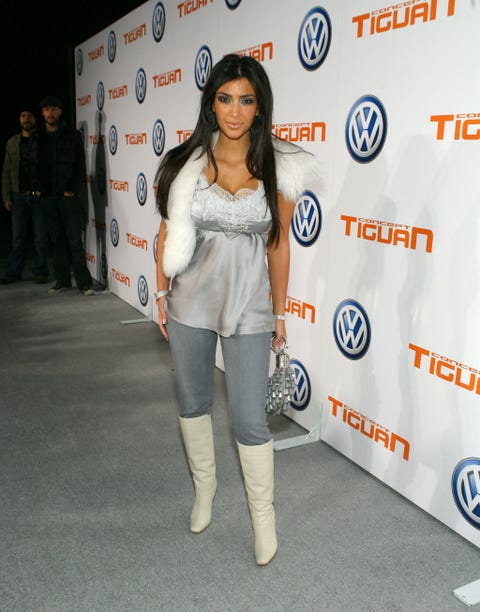 November 2006
Because it was cold and designer capes weren't in yet.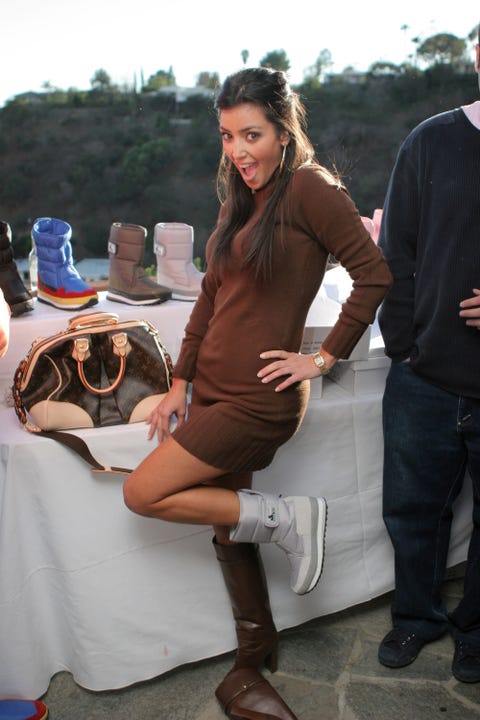 January 2007
If you close your eyes, perhaps that boot will go away.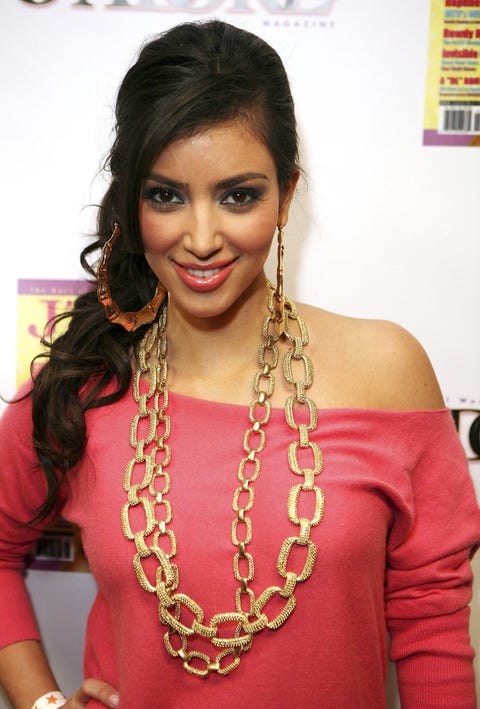 April 2007
Channeling her inner 2 Chainz in the most literal way possible.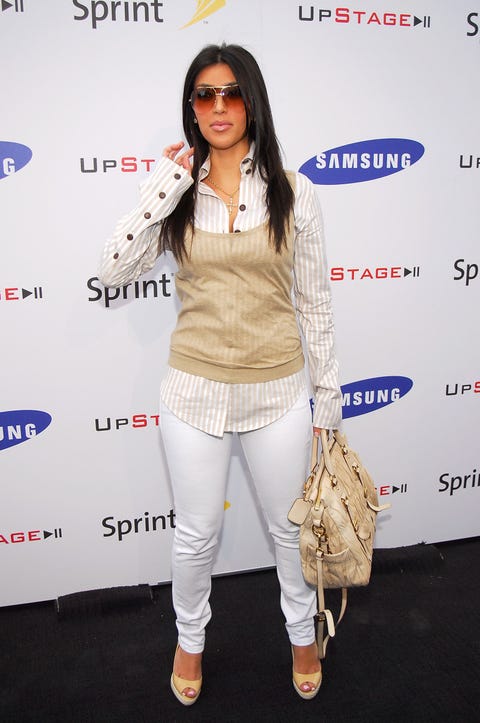 April 2007
Nothing pulls an outfit together like a slightly sheer tan vest.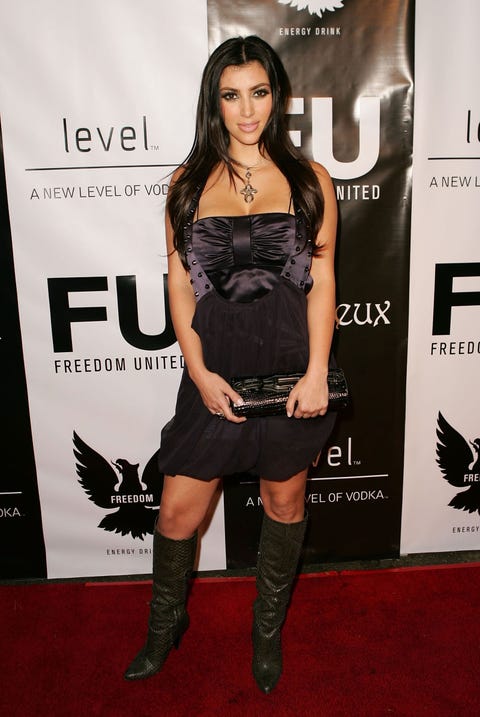 September 2007
Kanye traveled back in time and sent a subtle message to Kim's outfit via press wall.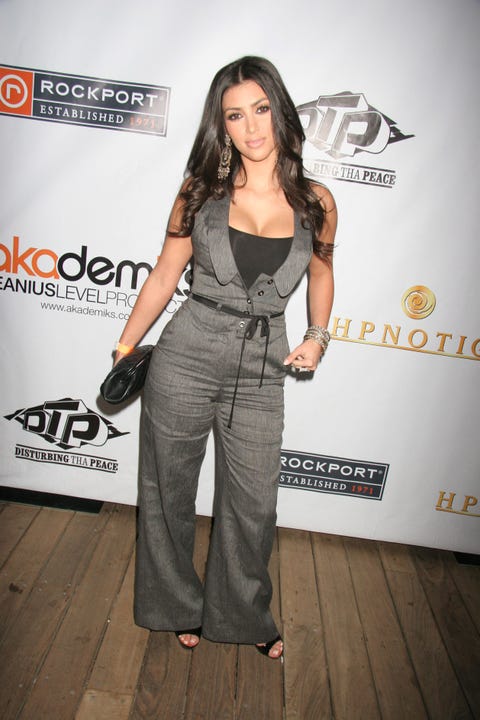 June 2007
Livin' that wide-leg jumpsuit life.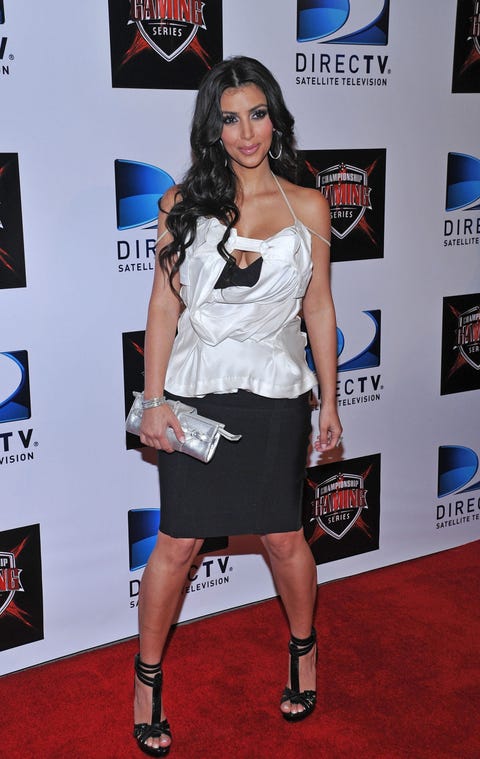 July 2008
*That moment when your pillowcase gets confused and thinks it's a shirt, but you still look flawless because you're Kim Kardashian*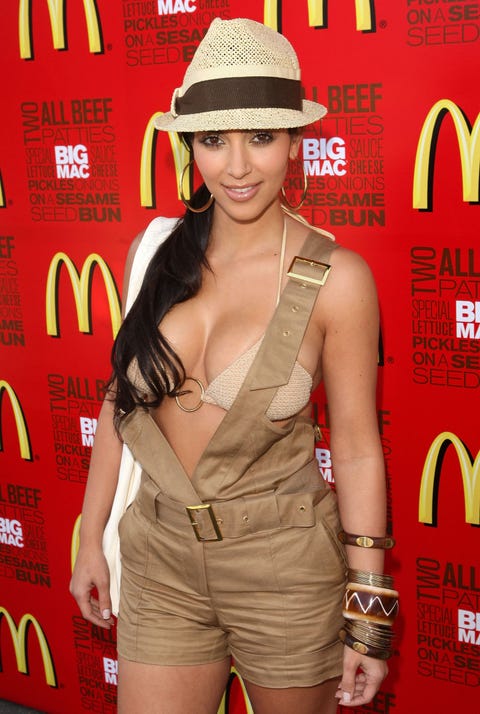 July 2008
Let's take a moment of silence for the loss of this glorious outfit, which we can only imagine Kanye burned.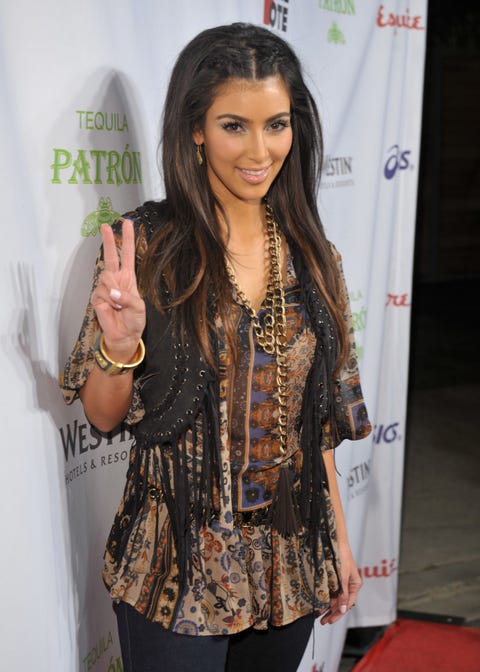 September 2008
That peace sign is slightly ironic, given that Kim's outfit is clearly at war with Kanye's eyeballs.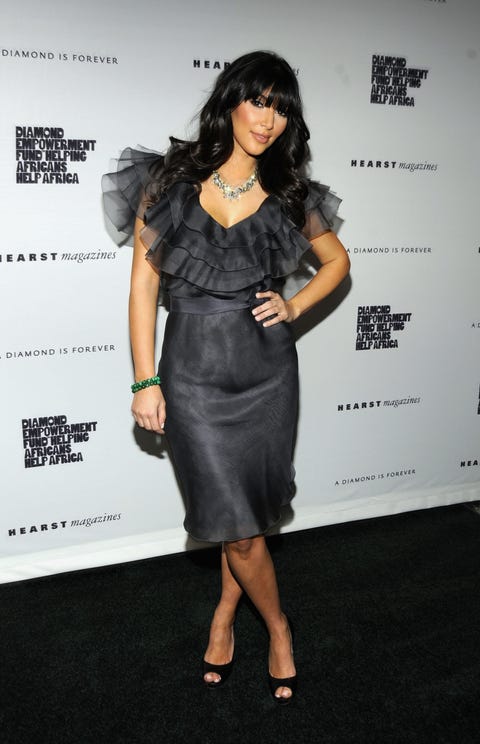 December 2008
This seems like the appropriate amount of neck ruffles on a dress, right?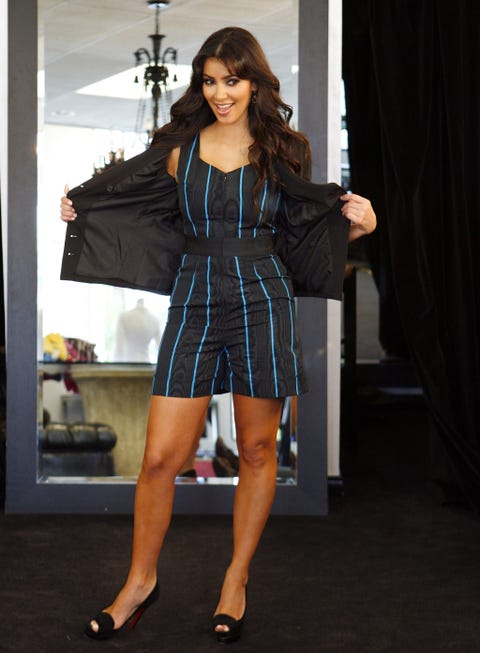 February 2009
Guys, look how excited Kim is about her pin-stripe romper!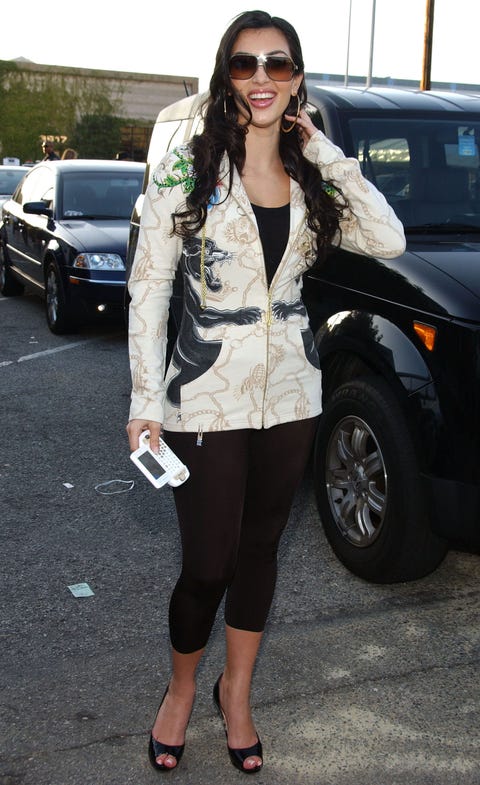 October 2007
To be fair, she still wears leggings as pants.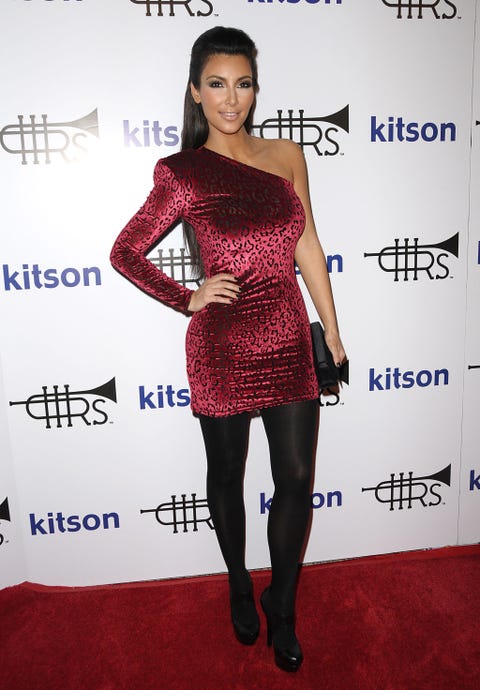 October 2009
For those times only one of your arms is over-heated.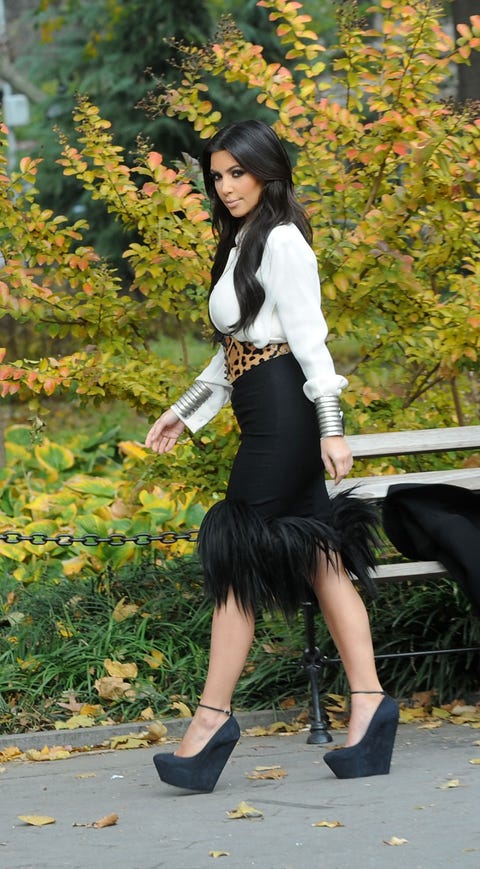 November 2010
Possibly the least Kanye outfit Kim has ever worn.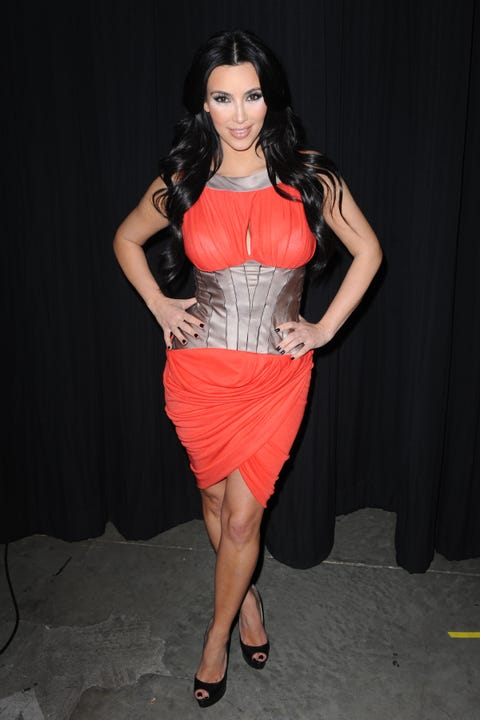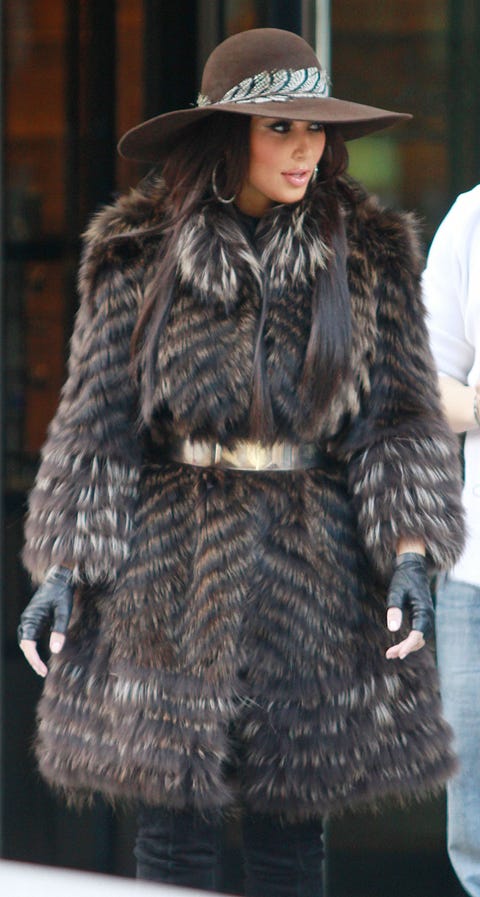 November 2010
Kim was super cold everywhere except the tips of her fingers.
This content is created and maintained by a third party, and imported onto this page to help users provide their email addresses. You may be able to find more information about this and similar content at piano.io