Exclusive: Get Ready with Nicola Peltz for Our Fresh Faces Party
Consider this your cure for Fresh Faces-induced FOMO.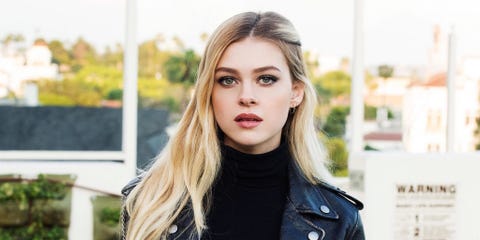 Calling it now: 2016 is going to be the year of women in entertainment, and we're getting a jump start on celebrating some seriously talented ladies with our third-annual Fresh Faces issue. Marie Claire honored this year's squad with a super-fly party at Los Angeles' Sunset Tower hotel, and we tagged along with MarieClaire.com's exclusive digital cover star Nicola Peltz to find out what it's like getting ready for an event with Kylie Jenner's name on the guest list.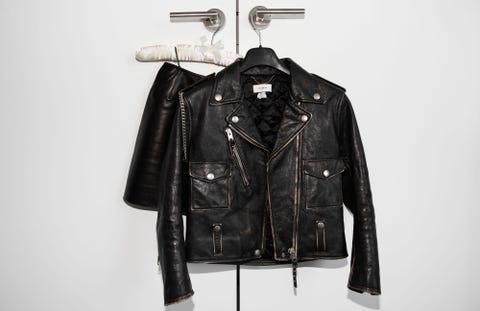 Picking Out Threads
You know what they say: a girl can never have enough leather (someone totally says that, don't even worry about it). Nicola's outfit was edgy *and* chic, and you better believe she picked it out herself: "I normally work with my stylist, Leslie Fremar, but this time I picked out a Coach jacket to pair with my Saint Laurent skirt."
Shop more jackets from the Coach 1941 collection at coach.com.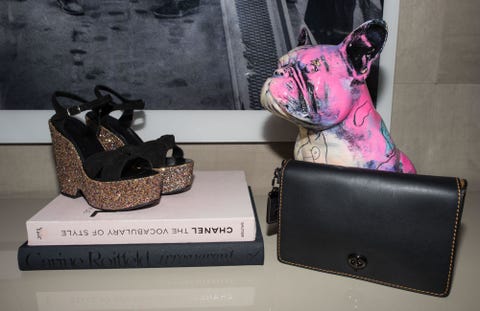 Shine Bright Like a Diamond
Nicola chose a glittery pair of wedges and sleek clutch to go with her completely major outfit. Her thoughts on the matter? "Girls know how to accessorize." #Facts
Coach 1941 Dinky Crossbody 24, $395, coach.com.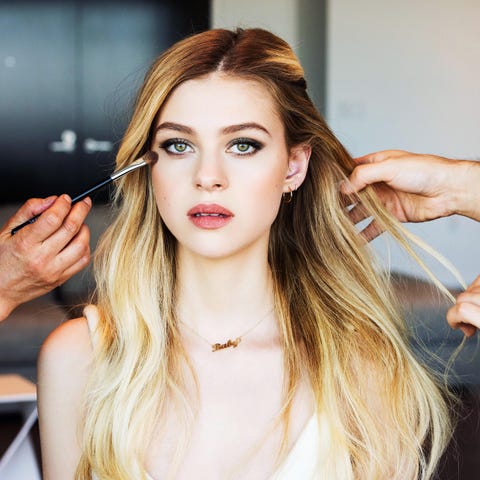 Glam Squad in Action
Nicola worked with hairstylist Derek Yuen and Chanel celebrity makeup artist Kara Yoshimoto Bua to get ready for Fresh Faces, and the results were pure gorgeousness. "Love working with these two incredibly talented artists," she says.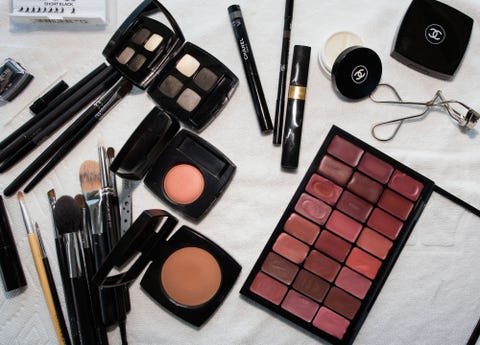 Makeup on Makeup on Makeup on Makeup
Nicola's beauty look was modern yet feminine thanks to an array of Chanel products and Kara Bua's magic touch. "I was going for a soft, slightly cat-like smokey look," she explains. "I kept it looking modern with fresh skin and lips, as well as natural fuller brows."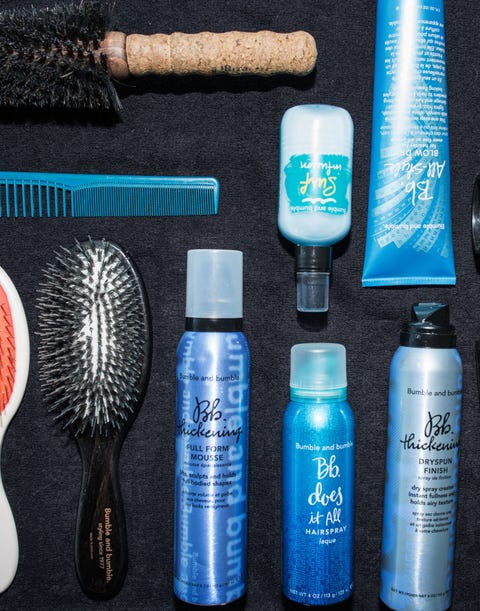 The Edgier the Hair...
How do you get the perfect imperfect blowout? Add a little "grit and dry texture" with the Bumble and bumble products featured in Derek Yuen's arsenal. Throw a hair dryer and GHD Curve Iron into the mix, and you're party ready. 👏 👏 👏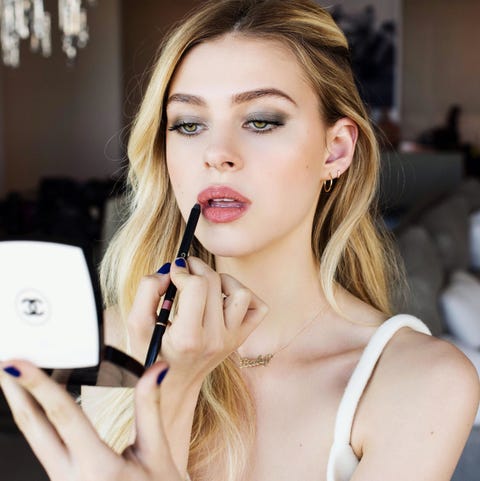 The Final Countdown
Glam squads are great, but sometimes a girl has to take charge of her own lip liner. Here's Nicola adding the finishing touches to her look before she heads out the door and hits the red carpet.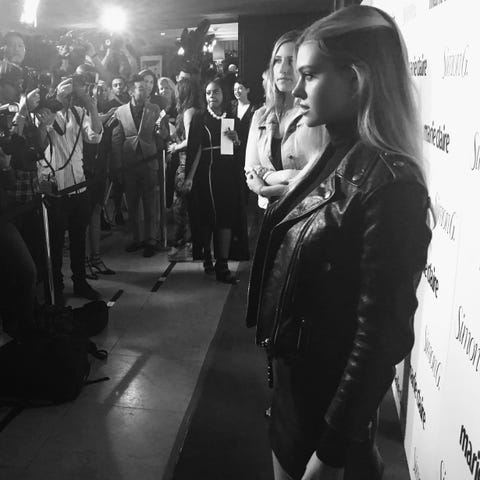 Party Time, Excellent
The look goes live! "Marie Claire threw an incredibly party for their Fresh Faces issue and I had a great time running into my girls!" (Aw, shucks.)
This content is created and maintained by a third party, and imported onto this page to help users provide their email addresses. You may be able to find more information about this and similar content at piano.io