7 Things to Look Out for During Britney Spears' VMA Performance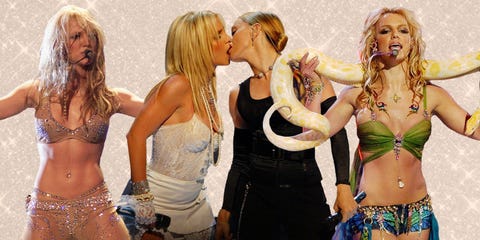 Not a drill: Britney Spears is performing "Make Me..." with G-Eazy at MTV's Video Music Awards on August 28. Long-time VMA fans (👋 👋 👋 ) know that Britney's headlined the show several times, but it's been almost ten years since her infamous performance of "Gimme More" in 2007. But y'all, 2016 is the year of aughts nostalgia, so we're expecting some epic things from her VMA resurrection. Here's what to look out for.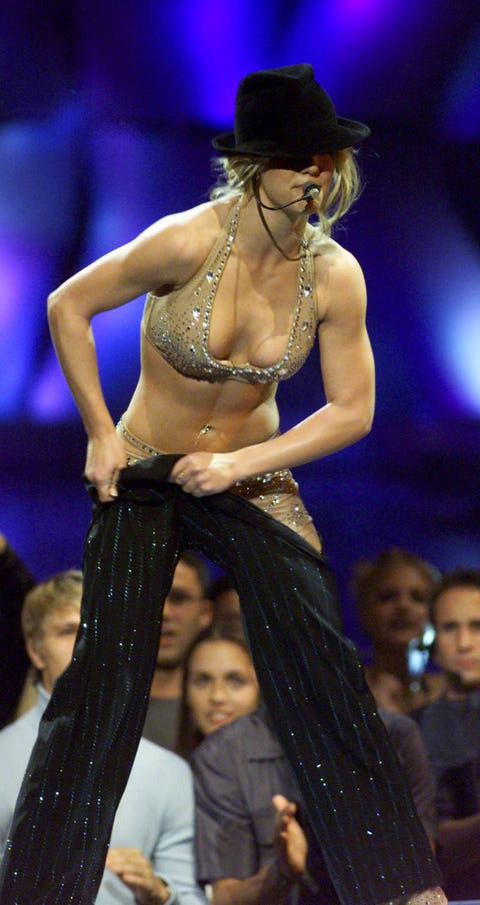 A Visible Ear Piece
A Britney VMA appearance just isn't complete without a giant ear-to-mouth microphone. Double points if it's bedazzled. Triple points if a fedora is involved.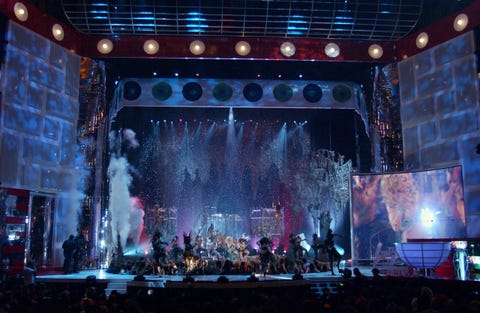 Incredibly Legit Sets
The approach to set design in the early aughts was basically: the more theater nerd prop vibes, the better. In 1999, we were gifted a full high school classroom. In 2001, we were blessed with a foggy jungle. Considering the theme for Britney's "Make Me" video is best described as "hipster Seattle coffee shop," we expect big things.
This content is created and maintained by a third party, and imported onto this page to help users provide their email addresses. You may be able to find more information about this and similar content at piano.io