Props to This Emmys Photographer, Whoever He or She May Be, for Getting Celebs to Do This on the Red Carpet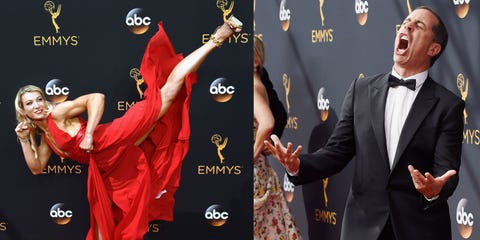 Let's just come right out and say it: More celebrities should do funny stuff on red carpets. While we love admiring the fashion and ogling the beauty, the personality is always the most fun. So thank you to the Emmys red carpet photographer who's obviously yelling something really great at the stars to make them all let loose like this.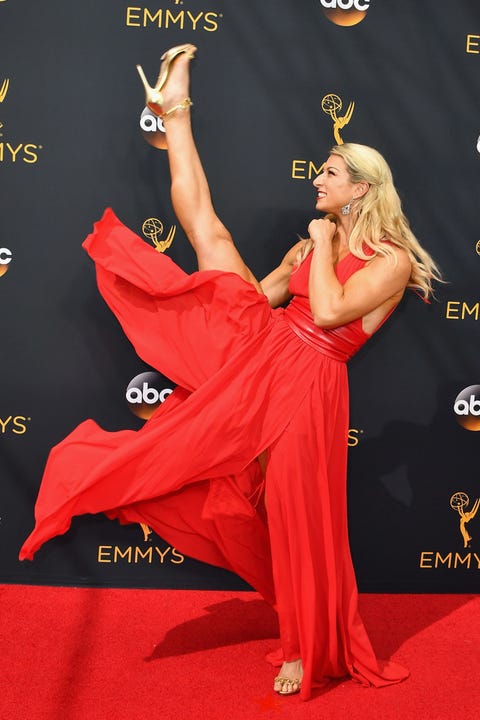 Stuntwoman Jessie Graff, suddenly very grateful her dress has such high slits.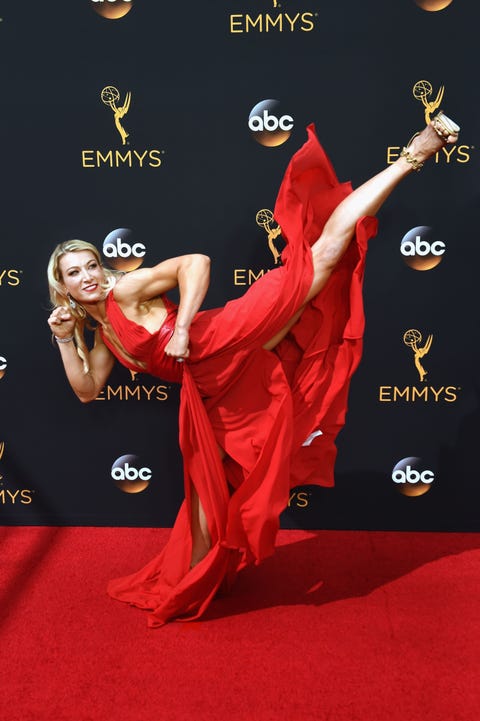 I can do this in heels too. Can't you?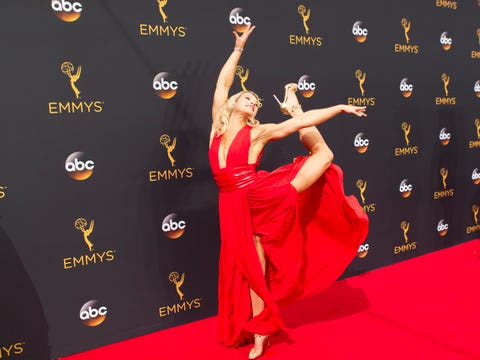 Really though, what is that photographer saying? "No regular poses!" "Arabesque!"
Modern Family's adorable Rico Rodriguez goes airborne.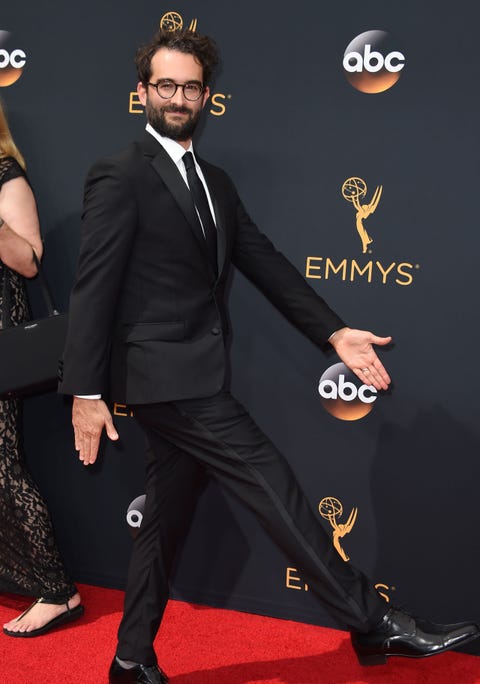 Actor Jay Duplass being normal.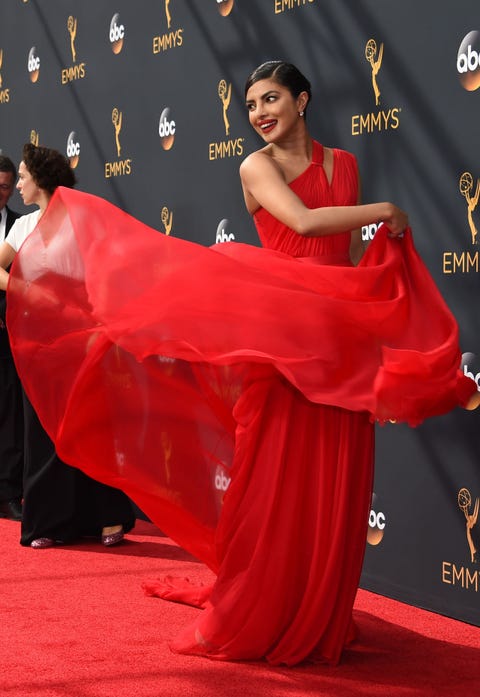 Priyanka Chopra getting her twirl on, thank god, because that dress deserves it.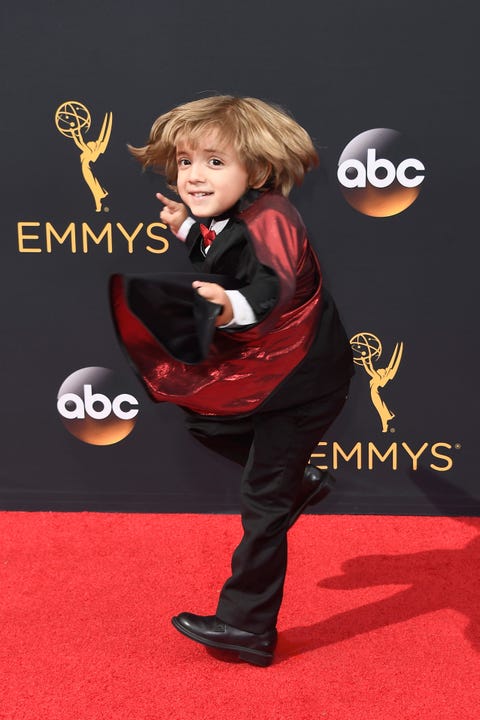 Modern Family's Jeremy Maguire swishing his cape.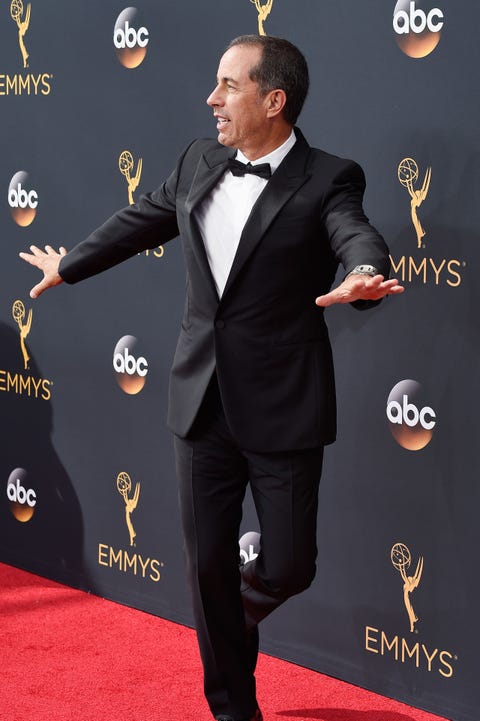 Jerry Seinfeld tries a dance move...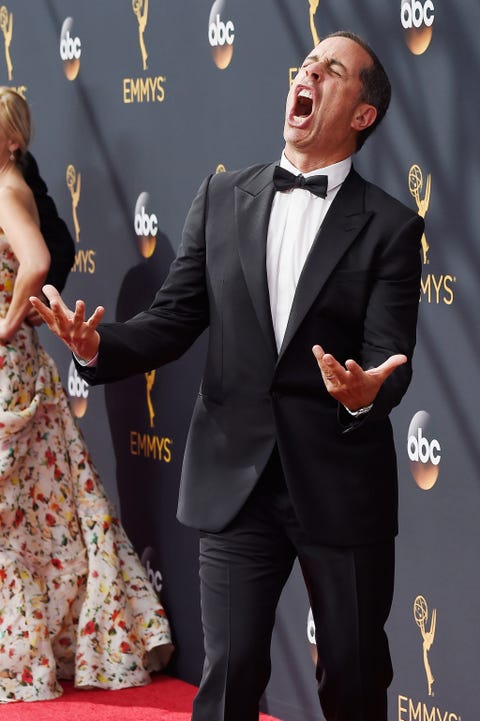 ...no one appreciates it.
This content is created and maintained by a third party, and imported onto this page to help users provide their email addresses. You may be able to find more information about this and similar content at piano.io