15 Celebrities Who Will Give Birth This Year
Prepare for a baby boom.💥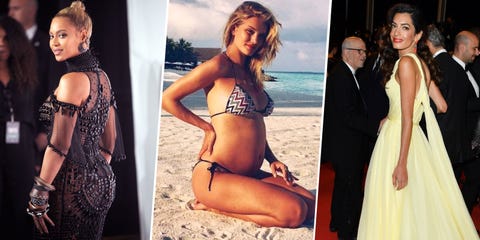 2016 gave us a fleet of adorable celebrity babies—from Chrissy Teigen and John Legend's daughter Luna to James Van Der Beek's daughter Emilia. (Yes, James Van Der Beek totally deserves to be referenced in this intro, don't question his never-ending relevancy.) That said, 2017 is poised to be even more epic. Here's who's bumping their way into the new year.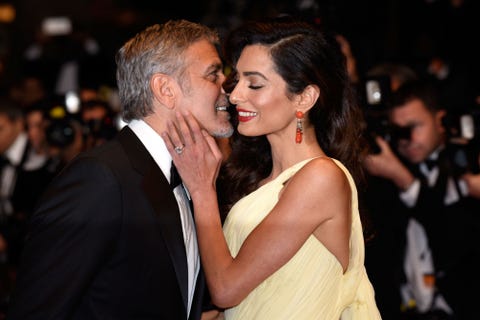 Much like Beyoncé, Amal Clooney is reportedly pregnant with twins! She and her husband George Clooney will welcome their little ones in June.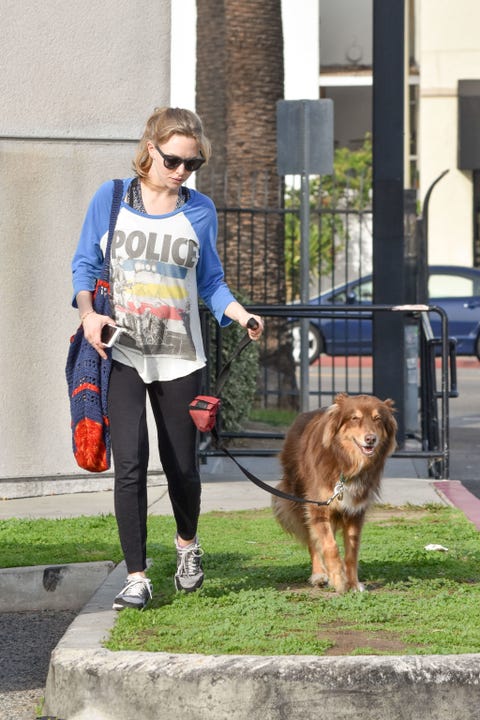 Amanda Seyfried confirmed news of her pregnancy by casually showing up at a Givenchy party with a baby bump, which is completely epic and the way all pregnancies should be announced henceforth.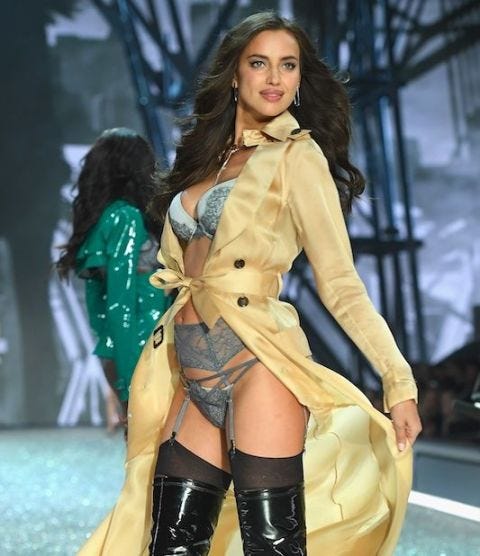 Wait, actually Irina might win the "completely epic pregnancy reveal" award, because rumors about her bump started when she showed up at—wait for it—the Victoria's Secret Fashion Show. She and Bradley Cooper have kept the news pretty private, but sources tell E! that Irina was in her second trimester as of November, and is "so excited."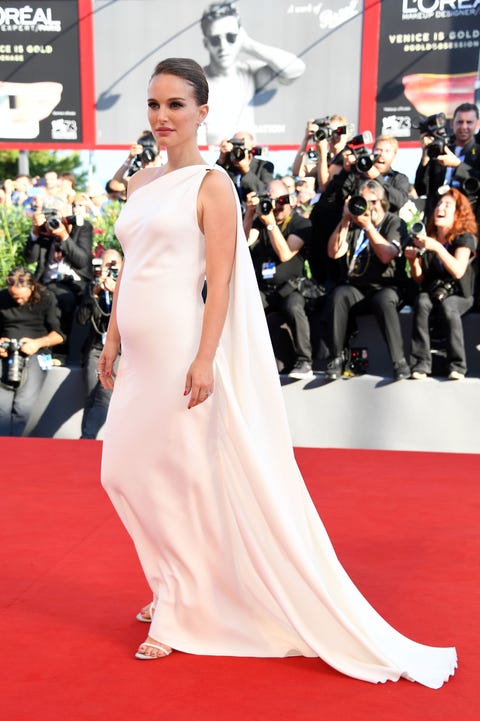 Because why not, Natalie Portman debuted her baby bump at the Venice Film Festival, where she hit the carpet wearing a Dior gown that accentuated her figure. Speaking of, apparently the size of her bump has been causing some incorrect speculation about her due date. "I'm a small person in general," Portman said during a Tonight Show appearance in November. "You show a lot faster and a lot more when you're small. Everyone thinks I'm about to pop and about to give birth at any minute and I have months to go."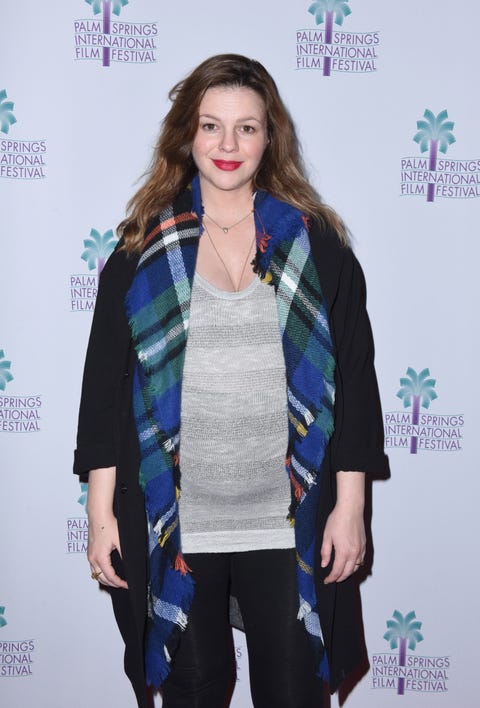 Sisterhood of the Traveling Pants star Amber Tamblyn is expecting her first child with David Cross, and announced the news in an essay about Hillary Clinton and motherhood. "Motherhood has been heavily on my mind because I am going to be a mother soon. I'm pregnant, with a daughter on the way," she said. "I think constantly about the world I am bringing her into. How much do I have to do, as a daughter and a soon-to-be mother, to change not just the conversation about how women are seen, but the language and conversations are spoken in?"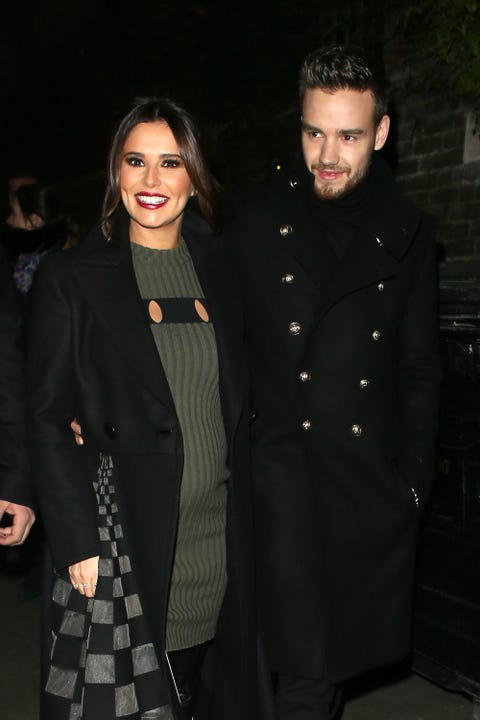 Calling all One Direction fans (don't be ashamed)! Cheryl Cole and Liam Payne met on The X Factor, and have been caught up in a whirlwind romance ever since. While Cheryl never made a formal announcement about the pregnancy, that bump is pretty hard to ignore.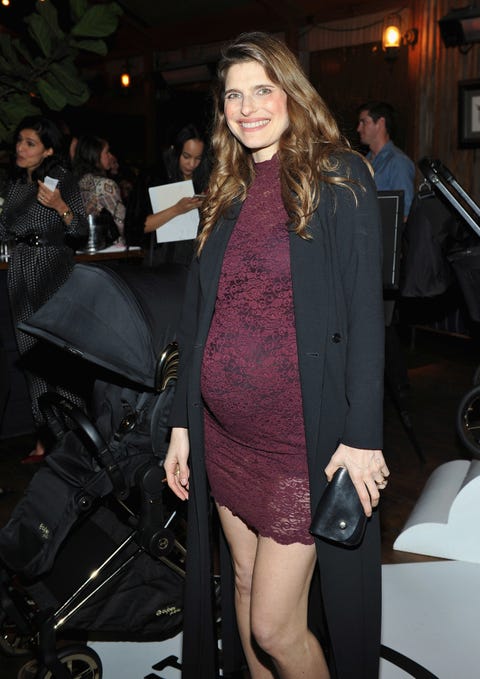 Lake Bell announced her second pregnancy by showing up to the premiere of Saved with a major bump, and looked absolutely glowing. The actress is married to tattoo artist Scott Campbell.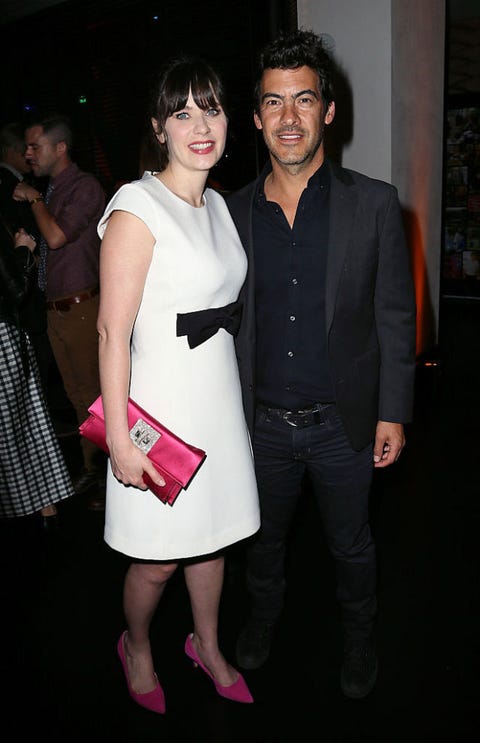 Zooey Deschanel and her hubby, Jacob Pechenik, are expecting baby number two! The couple already have an adorably-named daughter, Elsie Otter, who was born in July 2015. And yes, Elsie's middle name was inspired by Deschanel's love of *actual* otters. "They use tools, they hold hands while they sleep," Deschanel said on the Today Show. "There are so many amazing things about otters. They're wonderful animals." #Truth.
This content is created and maintained by a third party, and imported onto this page to help users provide their email addresses. You may be able to find more information about this and similar content at piano.io