20 Celebrities Who Have Twins
Twins = double the reasons to Instagram.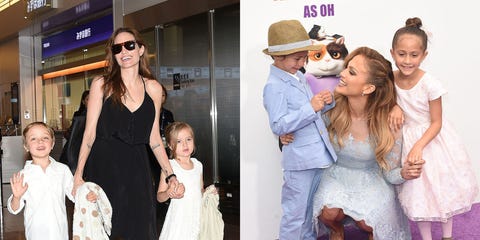 When the news of Beyoncé's pregnancy broke (and subsequently broke the internet), the world learned that Beyoncé and Jay-Z will soon join a very exclusive club: the parents of twins club. Double the cuteness, double the fun, double the reasons to Instagram, these celebrity parents are twice as #blessed when it comes to their babies. We rounded up 20 celebrity parents of twins.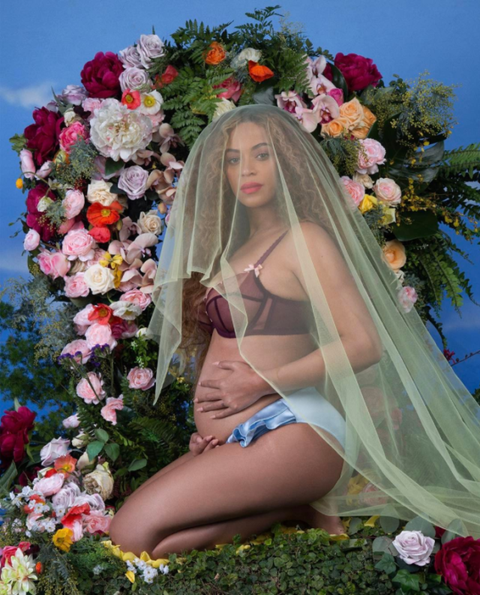 Beyoncé and Jay-Z
Beyoncé announced that she is expecting twins in the way only Beyoncé can: through an Instagram photo of a perfectly executed pregnancy photoshoot. Blessing us with two more Blue Ivys? Beyoncé is the hero 2017 needs.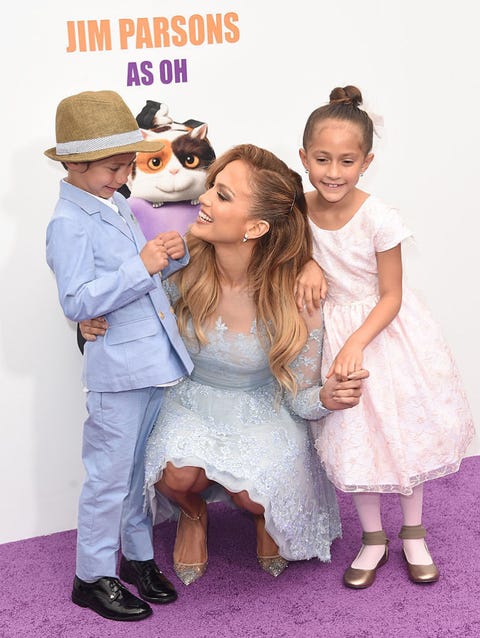 Jennifer Lopez and Marc Anthony
Jennifer Lopez and then-hubby Marc Anthony welcomed twins Max and Emme in February 2008. J.Lo's Instagram is evidence that the now eight-year-olds are as fabulous as you'd expect. "The kids honestly just gave me a new direction," Lopez told People. "They just changed everything."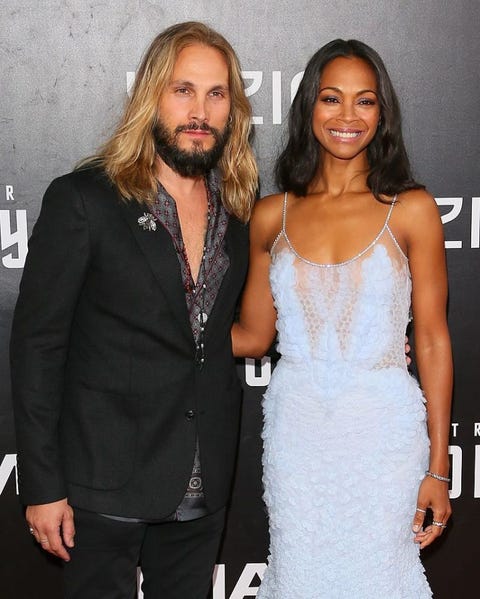 Zoe Saldana and Marco Perego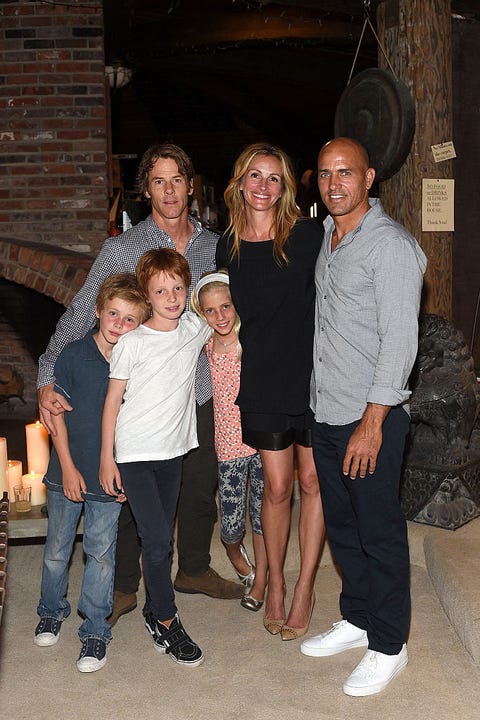 Julia Roberts and Danny Moder
The Oscar winner and her husband had twins Phinnaeus and Hazel in November 2004. Since then, the couple welcomed another son, Henry, in 2007, and moved to New Mexico. "We try to protect our kids," Roberts told USA Today of the decision to raise her children out of the spotlight. "We just want to have our family life and not have that intruded upon."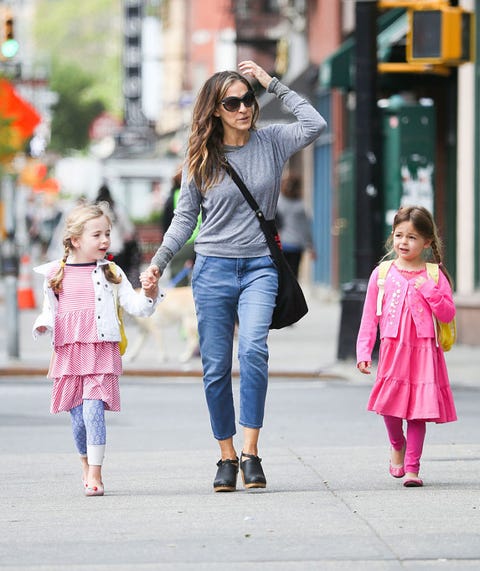 Sarah Jessica Parker and Matthew Broderick
The couple welcomed twin girls Marion Loretta and Tabitha Hodge in June 2009 with the help of a surrogate. Not only are these little ladies blessed with the greatest shoe collection of all time, but they get also get a very special birthday shoutout from SJP on Insta: "Happy birthday to our lovely, funny, dear, surprising, sparkling and beloved Loretta and Tabitha," she wrote.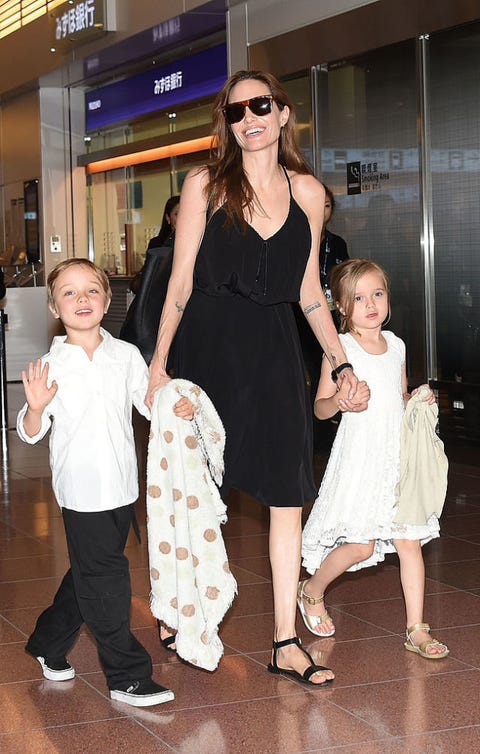 Angelina Jolie and Brad Pitt
Our favorite one-time couple (😰) added twins Knox and Vivienne to their ever-expanding brood back in 2008. The twins were *such* a huge deal when they were born that their baby photos were reportedly sold for $14 million. 'Tis the life of a Jolie-Pitt. BRB, reliving happier times.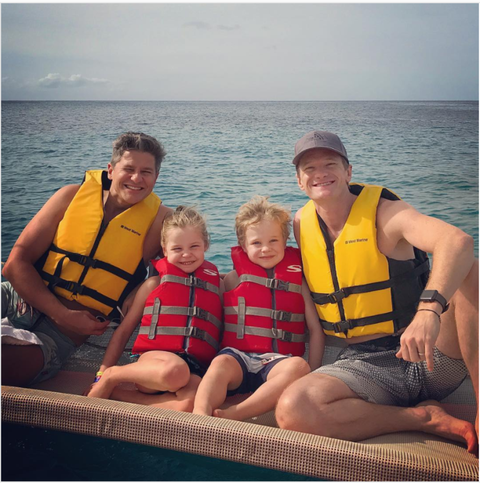 Neil Patrick Harris and David Burtka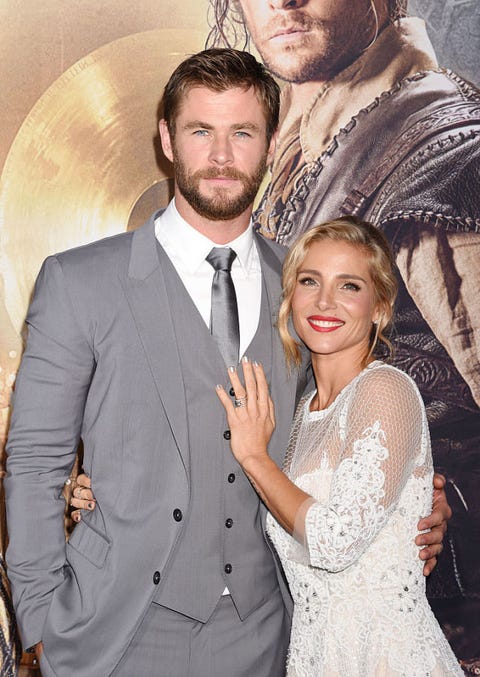 Chris Hemsworth and Elsa Pataky
Hemsworth and Pataky welcomed twin boys Tristan and Sasha in March 2014. The impossibly cute duo joined older sister India, who was born May 2012, to form a "little fan club" cheering their parents on. "Oh, there's nothing better," Chris said of fatherhood to Parade. #Truth.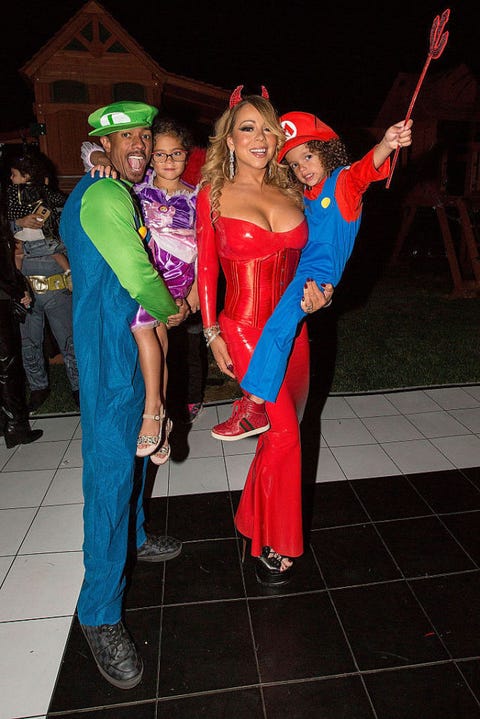 Mariah Carey and Nick Cannon
Carey and Cannon welcomed twins Moroccan and Monroe in April 2011. Although the couple have since split, they spend plenty of time together as a family. "We'll always be family," Cannon said according to ET. "It's all about unconditional love. They know mommy and daddy still love each other but, more importantly, they love us."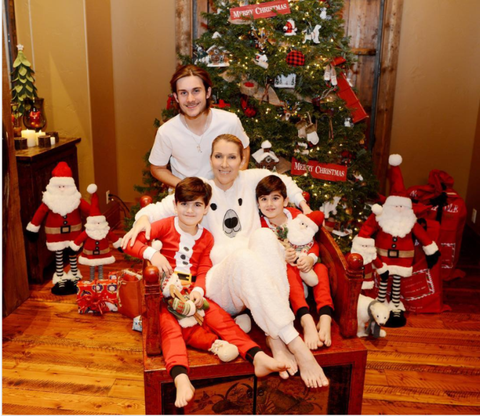 Céline Dion and René Angélil
The couple welcomed their twin sons Eddy and Nelson, who joined older brother René-Charles, in October 2010. Angélil tragically passed away in January 2016. "I see René in all three of them," Dion said to People of her late husband. "Not one moment do I feel like they're looking for him and questioning." Dion shared this holiday photo after New Year's Eve, writing "Holiday memories! Now time to get back to work!"
This content is created and maintained by a third party, and imported onto this page to help users provide their email addresses. You may be able to find more information about this and similar content at piano.io