See Beyoncé's Backstage Grammy Awards Fashion Through the Years
Because Beyoncé. Always. Slays.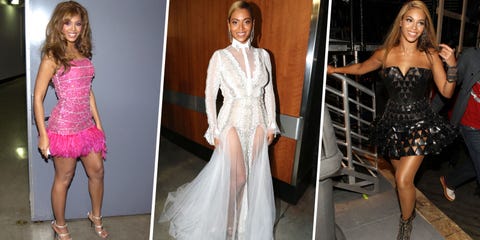 The 59th Annual Grammy Awards are almost here. And while we wait to see who takes home the honors on music's biggest night, we already know what blessed moment *will* happen—a Beyoncé' appearance—twins and all. 👑🐝 To mark the occasion, we traveled down memory/fashion lane to see what amazing ensembles Queen Bey has worn behind-the-scenes at past Grammy Awards. Tune into the Grammys on February 12th at 8 p.m. EST on CBS to see what (predictably) stunning outfit Beyoncé wears this year.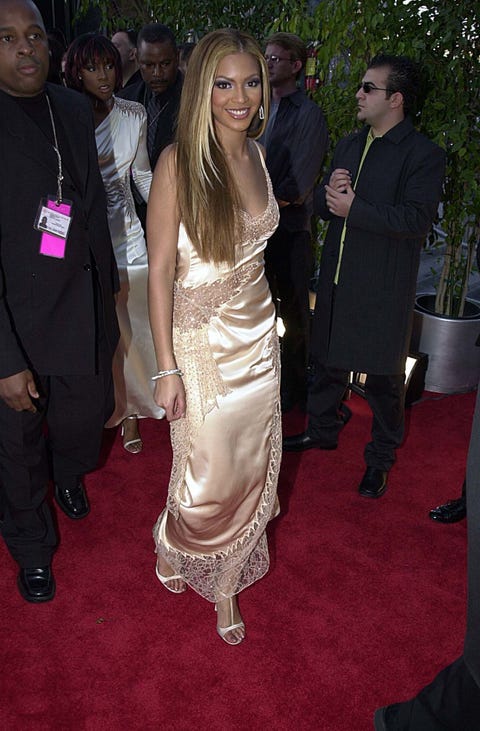 2001
Back in 2001, Beyoncé wore a champagne colored dress designed by her mom Tina Knowles, who was the costume designer for Destiny's Child back in the day.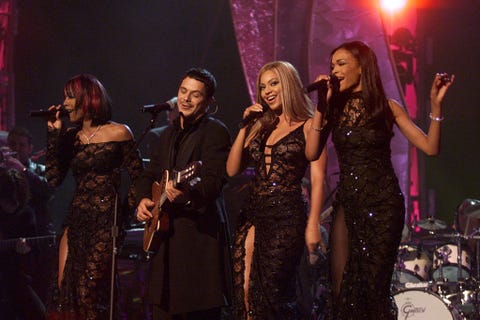 2002
Beyoncé wore a black lace gown while performing with Destiny's Child and Alejandro Sanz at the 44th Annual Grammy Awards in 2002.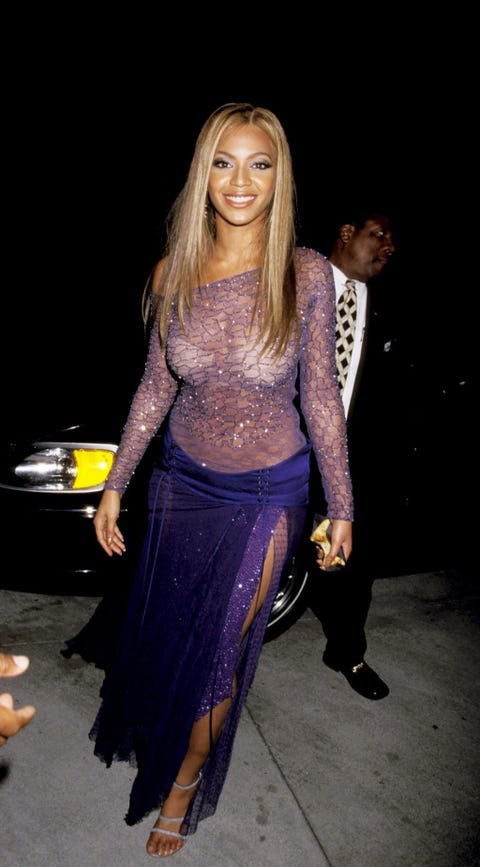 2002
Beyoncé heads to a Grammys after-party in this sheer purple dress.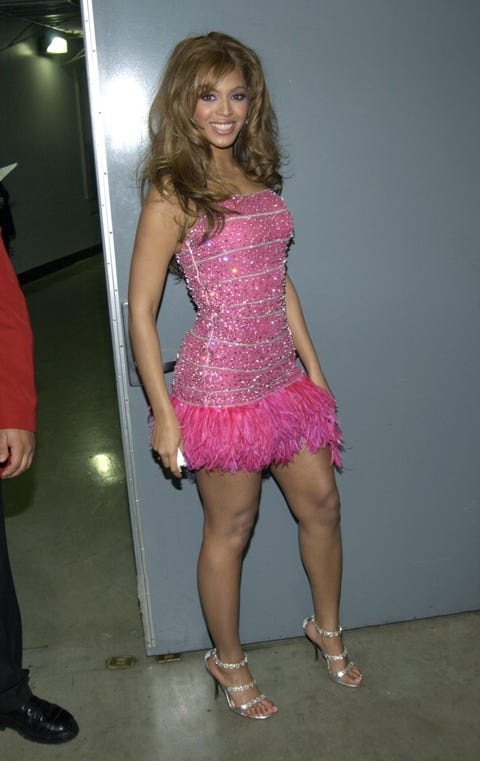 2004
Beyoncé wore a hot pink feathery minidress for her legendary performance with Prince at the 46th Annual Grammy Awards.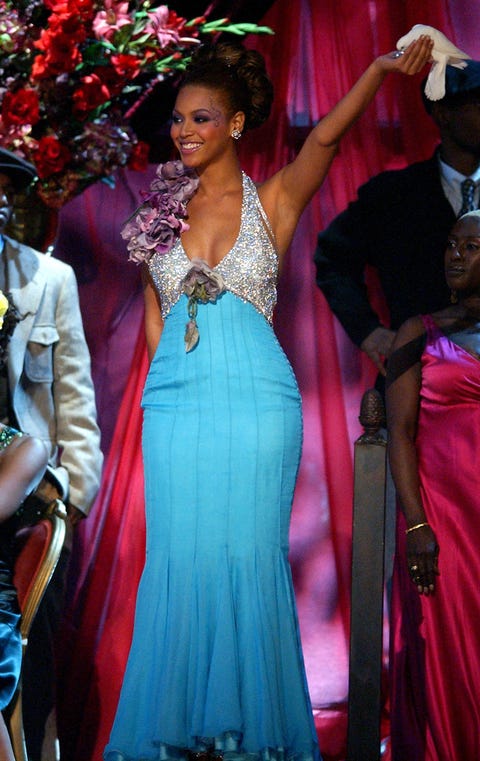 2004
The same year, she *also* wore a blue and sequined number for yet another Grammys performance.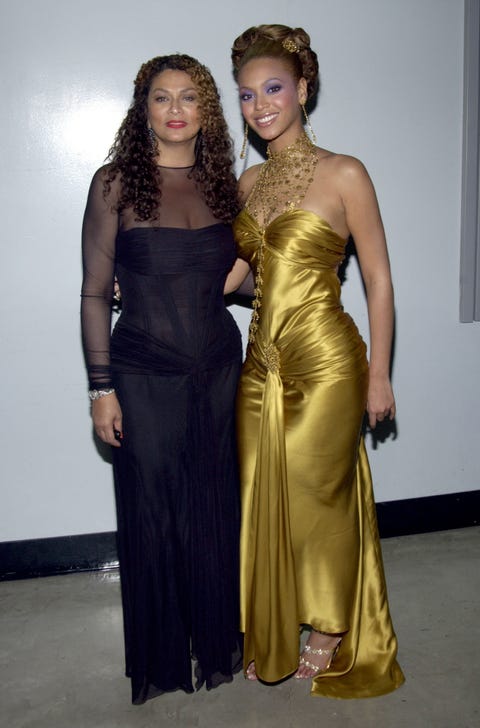 2004
Beyoncé posed backstage with her mom, Tina, who designed the shimmery gold gown she wore that night.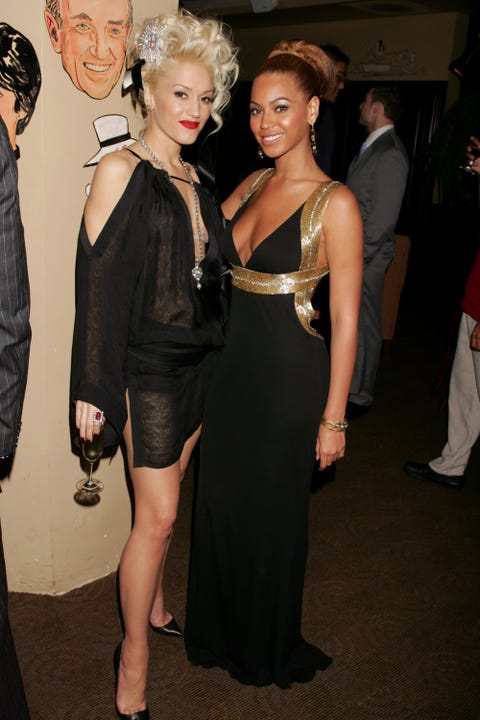 2005
Beyoncé wears a black gown with gold detailing by Roberto Cavalli at the 47th Annual Grammy Awards, where she posted backstage with Gwen Stefani. It was a *huge* night for Queen B: she took home five Grammys!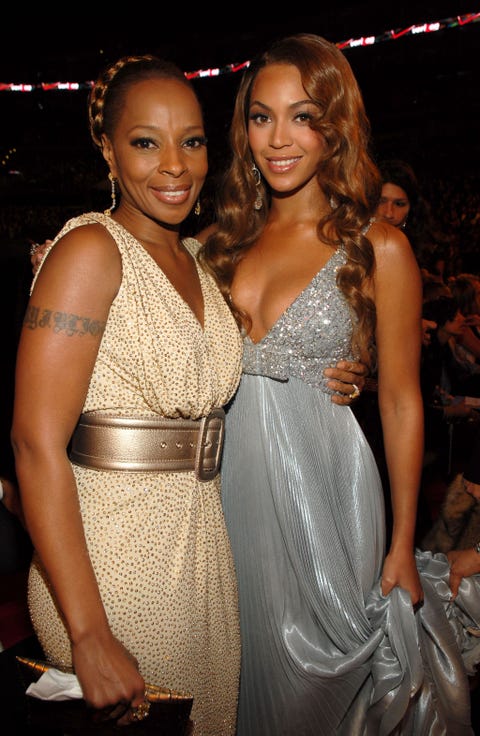 2007
At the 49th Annual Grammy Awards, Beyoncé shimmered in a silver gown with a pleated skirt. Mary J. Blige and Bey snapped this BTS photo during the show.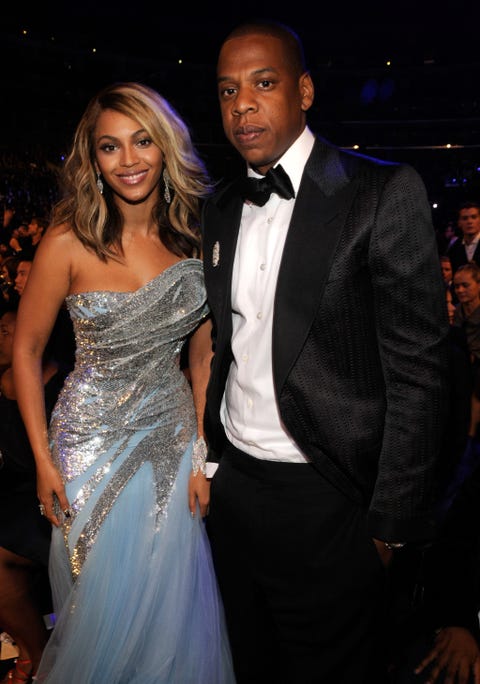 2008
Here's Beyoncé and Jay Z inside the 50th Annual Grammy Awards, where Queen B wore this sparkly pale blue Elie Saab gown.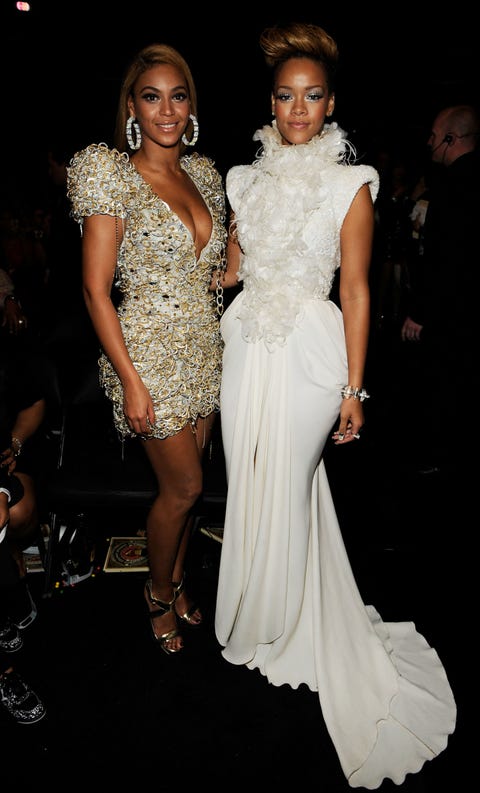 2010
So much greatness in one photo: Beyoncé, wearing a Giorgio Armani Privé studded dress, with Rihanna backstage. 🙌 🙌.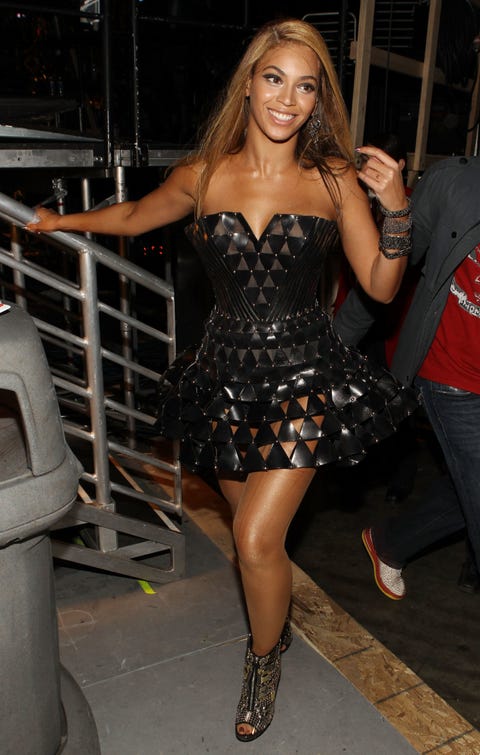 2010
Bey changed into this Atelier Versace textured dress during the show. She went on to win six awards at the 2010 Grammys, the biggest Grammy night of her career.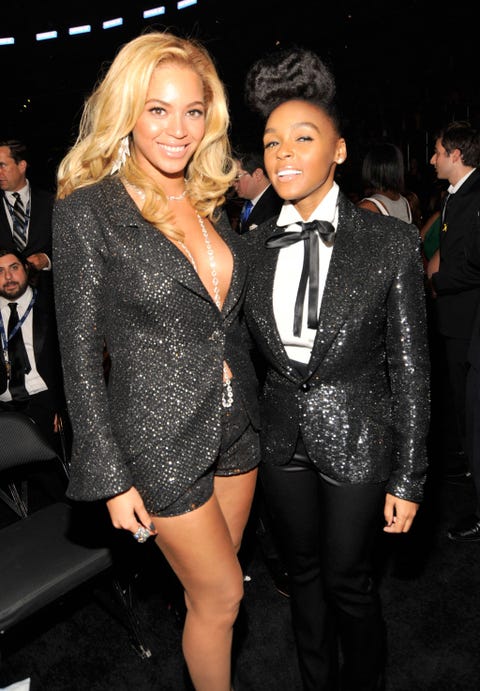 2011
Beyoncé wore sparkly short shorts with a deep-v blazer to the 53rd Grammy Awards. She snapped a photo with Janelle Monáe while backstage at the show.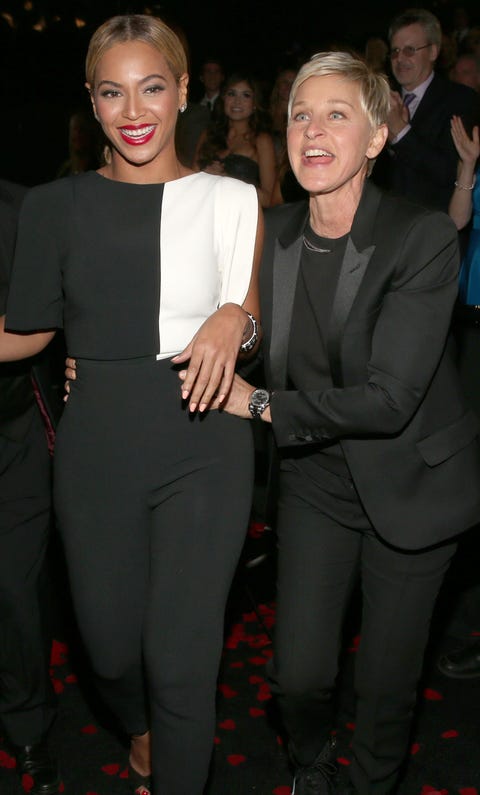 2013
In 2013, Beyoncé wore a black and white jumpsuit by Osman Studio and hung out with our dream BFF, Ellen Degeneres.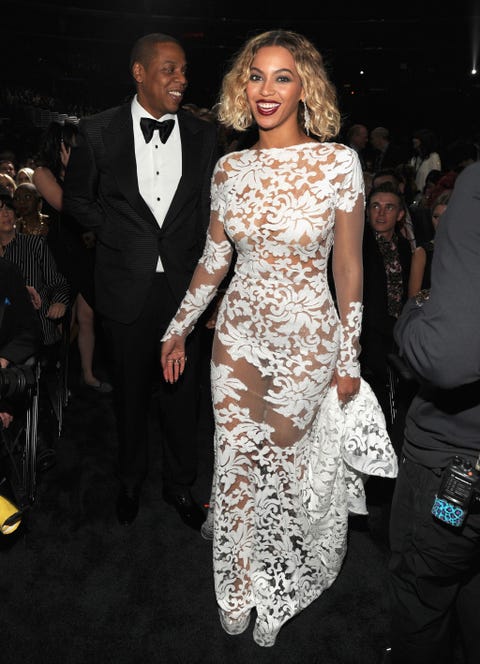 2014
Beyoncé was spotted backstage with hubby Jay Z wearing a *gorgeous* white gown by Michael Costello. The couple performed "Drunk In Love" together during the show.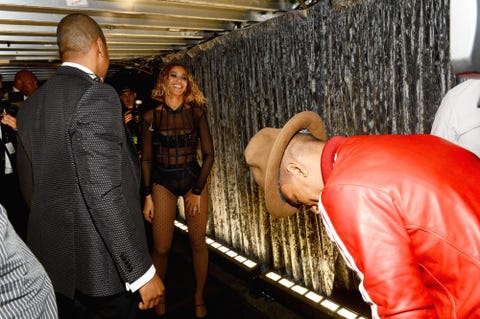 2014
Beyoncé, wearing a structured black onesie, shares a laugh backstage with Jay Z and Pharrell Williams at the 56th Annual Grammy Awards.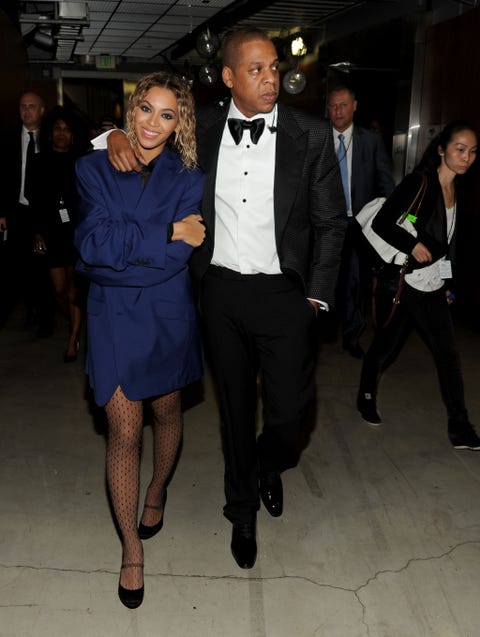 2014
Awww! Bey and Jay have an adorable moment backstage at the 56th Annual Grammys Awards.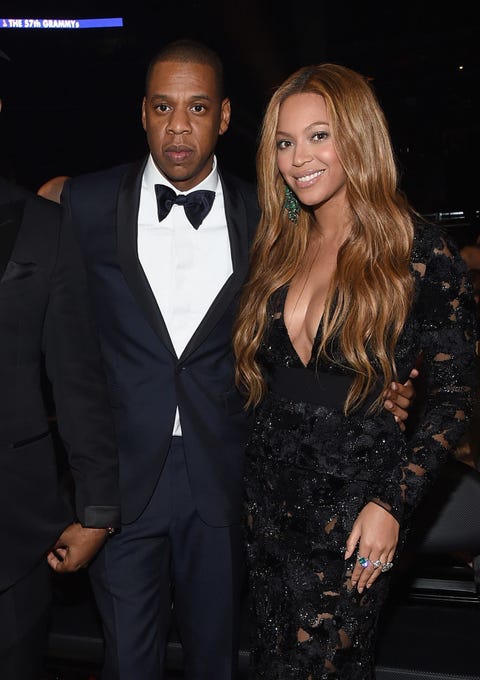 2015
Beyoncé wore a plunging, beaded Proenza Schouler gown to the 57th Annual Grammys.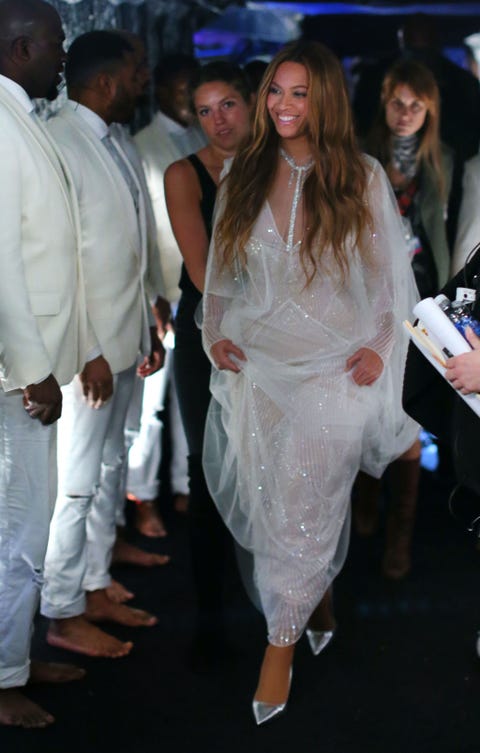 2015
Beyoncé wore an ethereal white gown custom-made by Roberto Cavalli Atelier to perform "Take My Hand, Precious Lord," at the Grammys.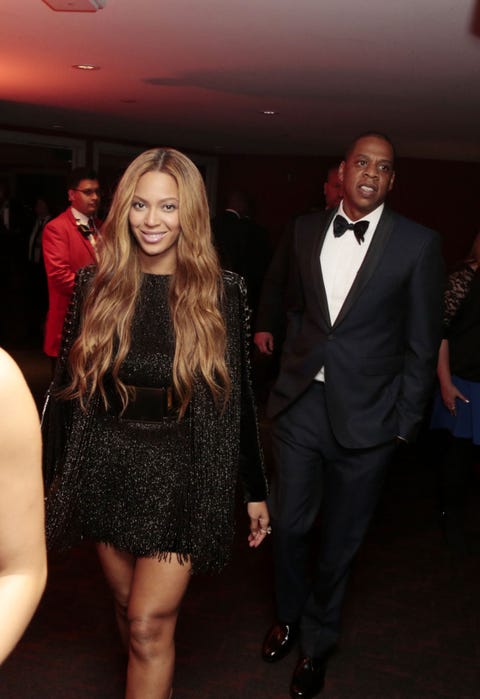 2015
Beyoncé changed into a short black mini dress by Balmain with a fringe skirt towards the end of the show.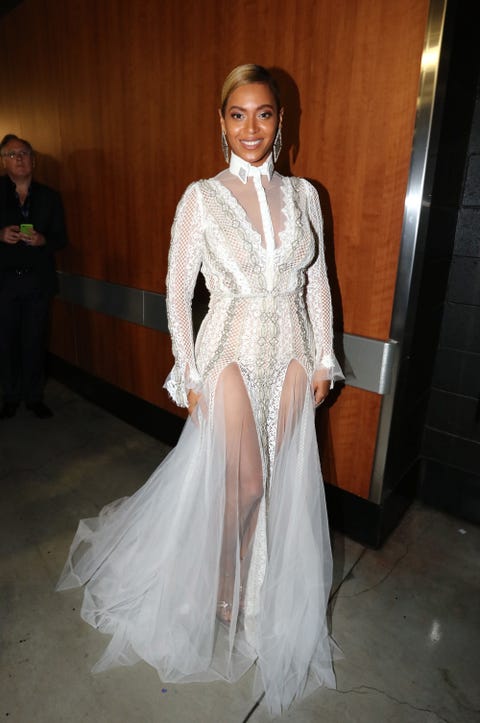 2016
In 2016, Queen Bey wore this *major* Inbal Dror dress. And yes, it was later revealed that this was a wedding dress. But it's Beyoncé, so she killed it.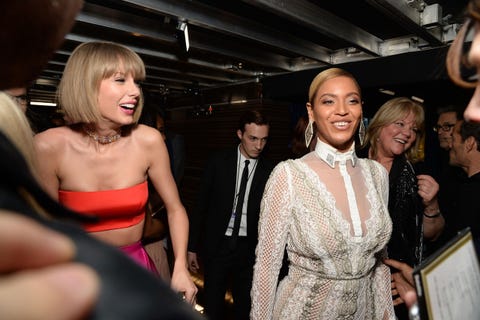 2016
In this backstage photo, Beyoncé shares a laugh with Taylor Swift. Oh, to be BTS at the Grammys.
This content is created and maintained by a third party, and imported onto this page to help users provide their email addresses. You may be able to find more information about this and similar content at piano.io