These Were the Scariest, Most Scream-Inducing Movies of 2017
Just when you thought the year couldn't get more horrifying.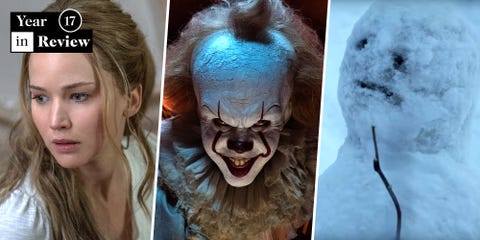 Paramount/Warner Brothers/Universal
2017 brought us many unexpected horrors (no further comment necessary), but prepare to 😱 because Hollywood went ahead and served up a slew of terrifying movies to enjoy as a side-dish to the terror that is real life. (Yes, this intro is extremely extra and dramatic, it's fine.) Get acquainted with this year's scariest films, and please try not to openly scream in your office while watching these trailers.
This content is created and maintained by a third party, and imported onto this page to help users provide their email addresses. You may be able to find more information about this and similar content at piano.io