These Photos of Princess Diana Frolicking at the Beach Will Inspire You to Book a Vacation STAT
Her swimsuit collection is pure magic.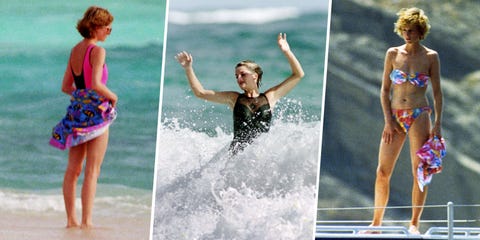 Princess Diana is known for her charity work, her epic style, and her love for puffy blouses, but she also spent a ton of time at the beach. And, turns out, the photos are even more "I NEED A VACATION"-inducing than all those pictures of Kendall Jenner frolicking on a yacht in Cannes. Check out Lady Di's peak beach moments—and then get thee to an island, stat.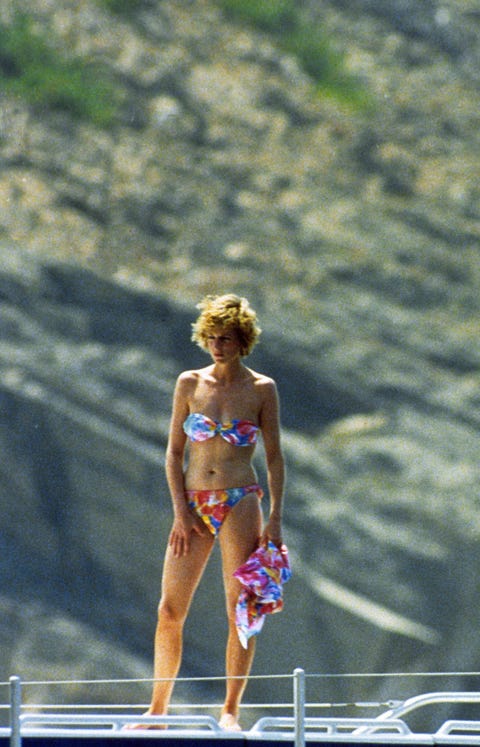 1997: South of France
Making the very fair case that floral swimsuits should ideally be paired with floral towels. (Unless that's a scarf, in which case, point still stands.)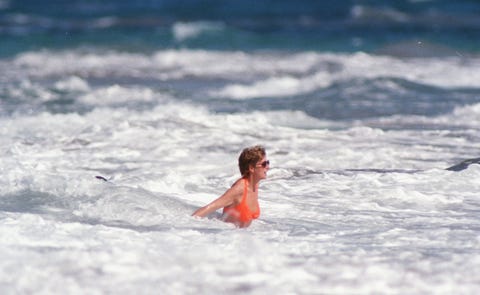 1997: Virgin Islands
Oh sorry, you didn't think sun glasses with strings attached were cool? Think again, friends.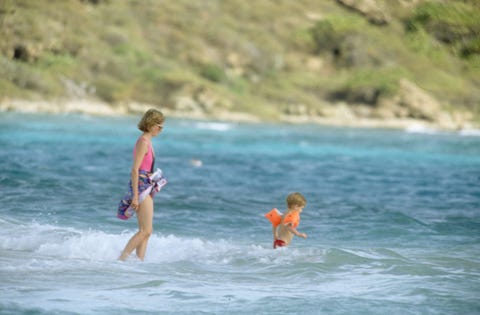 1989: Necker Island
When in possession of a brightly colored towel, please wear it tied around your waist like a skirt. This has been a PSA.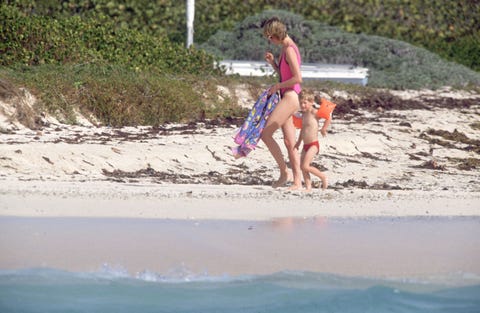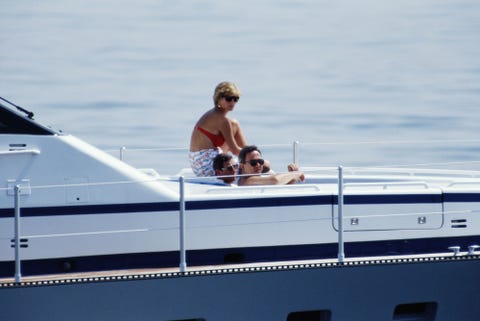 1990: On a Yacht
"It's lit," she seems to say to the King of Greece.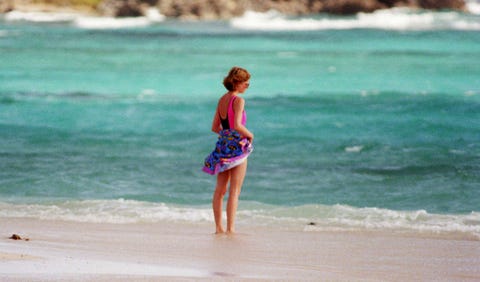 1989: Necker Island
Goalsgoalsgoalsgoalsgoalsgoals.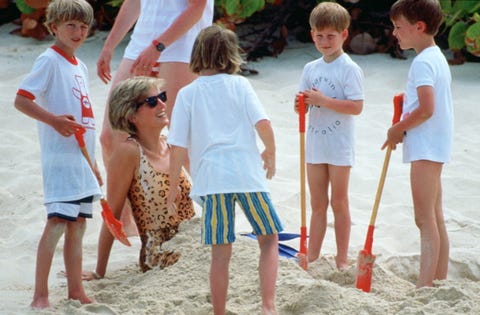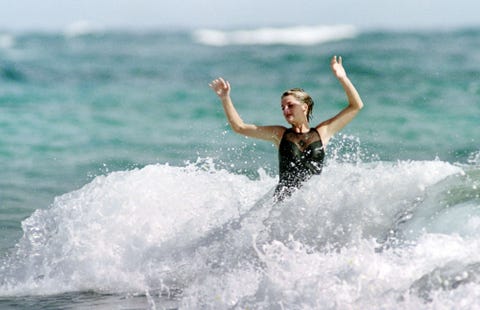 1993: Nevis
"Darling it's better down where it's better," Sebastian the Crab/Princess Diana.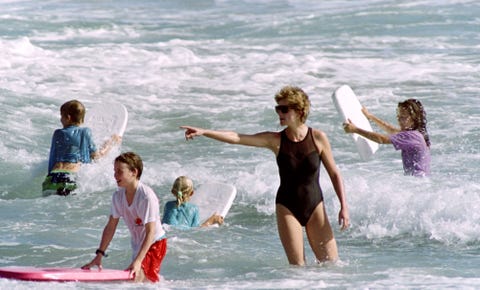 1993: Nevis
Hello, hi, how can I find an exact replica of this swimsuit.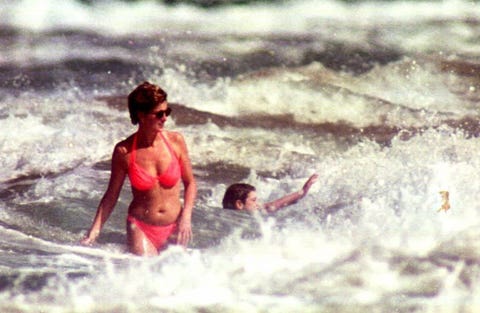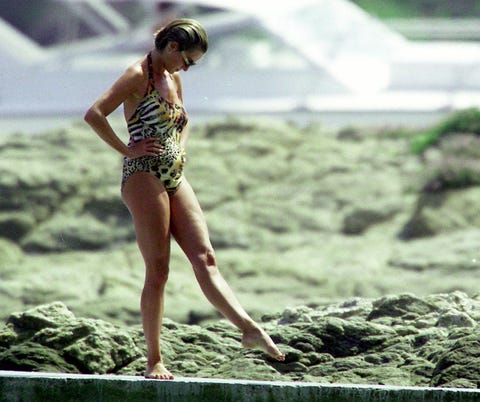 1997: St Tropez
Slicked back hair for summer.
This content is created and maintained by a third party, and imported onto this page to help users provide their email addresses. You may be able to find more information about this and similar content at piano.io