Ease into the Weekend with These Photos of Celebrities Taking Baths
Because a long soak is the ultimate form of self-care.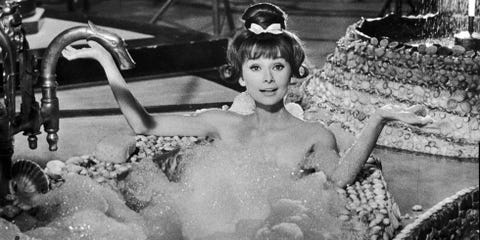 The restorative properties of taking a bath are well documented. Noteworthy soakers throughout history include Cleopatra, who famously filled hers with milk and honey in a quest to capture eternal youth. In movies, bath scenes play a pivotal role, running the gamut from steamy to downright terrifying to create some of the most iconic on-screen moments of all time. For your relaxation pleasure, we've rounded up some of the more unusual photographs celebs soaking it up.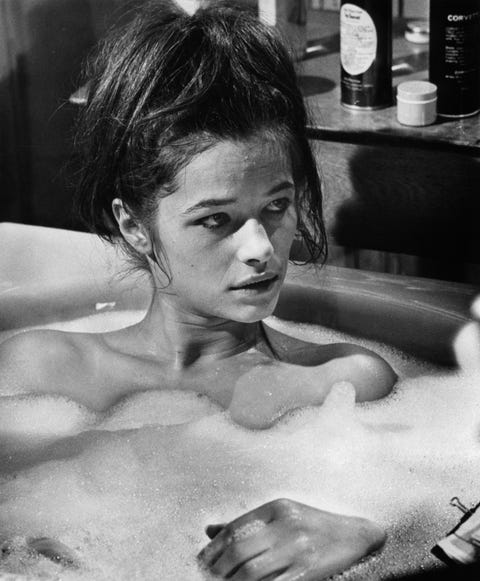 Charlotte Rampling
Charlotte Rampling in a bathtub scene from the film Georgy Girl, 1966.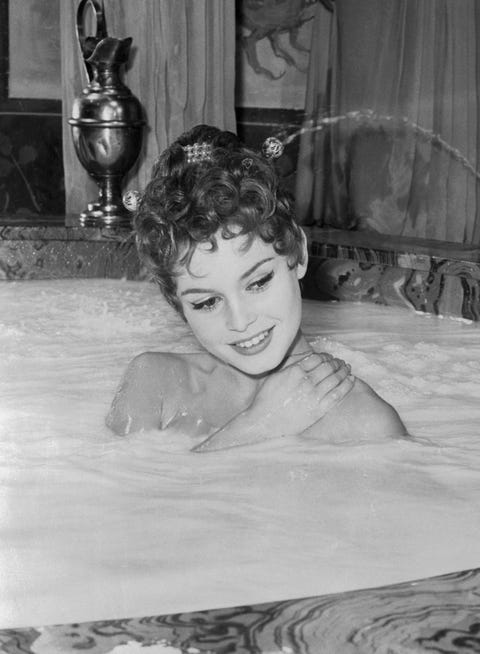 Brigitte Bardot
Brigitte Bardot bathing in milk, 1956.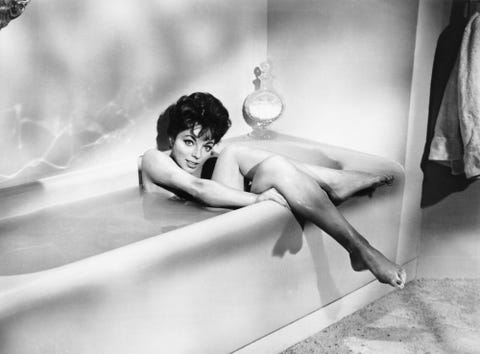 Joan Collins
Joan Collins in the tub, 1958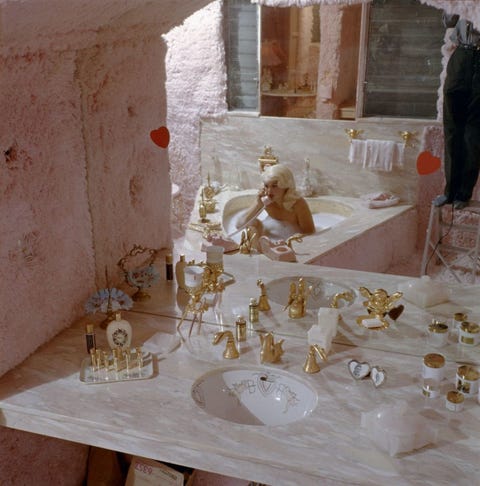 Jayne Mansfield
Jayne Mansfield uses the telephone in her furry pink bathroom at Sunset Boulevard house in Los Angeles,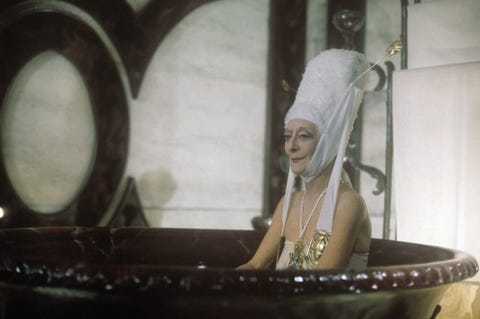 Fellini's Casanova
American actress Cicely Browne propped up in the late '70s film, Fellini's Casanova.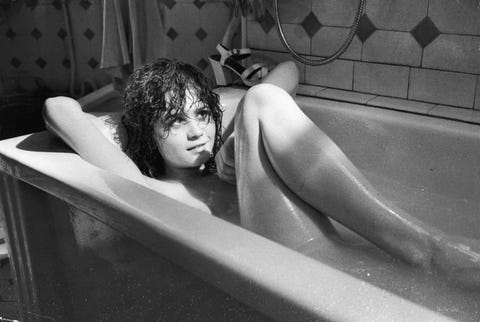 Last Tango in Paris
French actress, Maria Schneider in a still from the film, Last Tango In Paris, directed by Bernardo Bertolucci.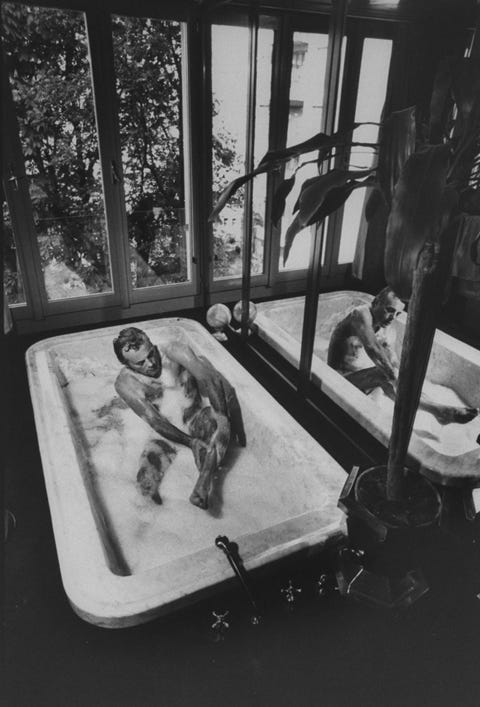 Giorgio Armani
Giorgio Armani taking a bubble bath in his large marble tub at home in Italy in 1979.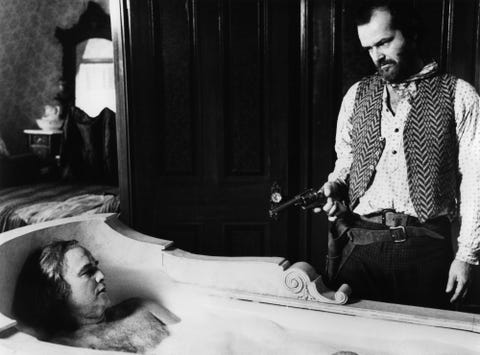 Brando and Nicholson
Marlon Brando and Jack Nicholson in still from the 1976 movie, The Missouri Breaks.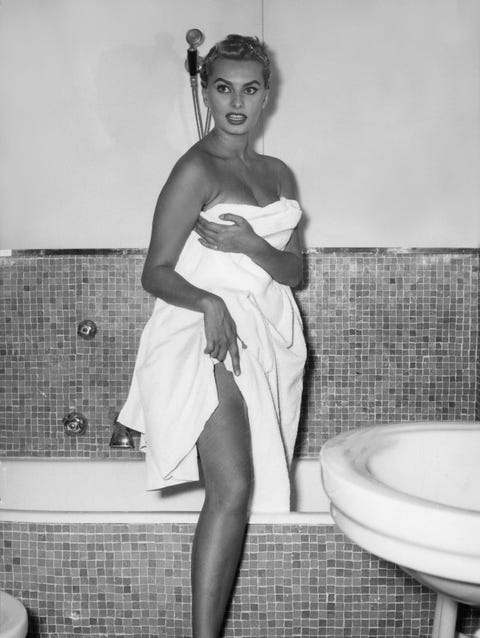 Sophia Loren
Sophia Loren steps out a tiled tub in Germany, 1955.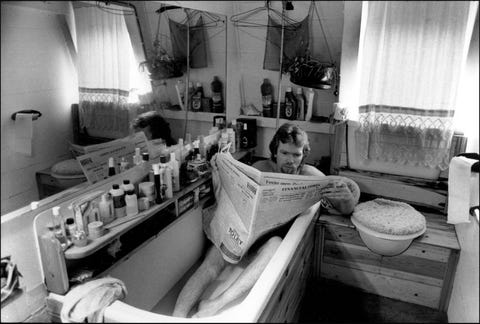 Richard Branson
Virgin tycoon Richard Branson reading the newspaper in the bath on his boat in Little Venice, London.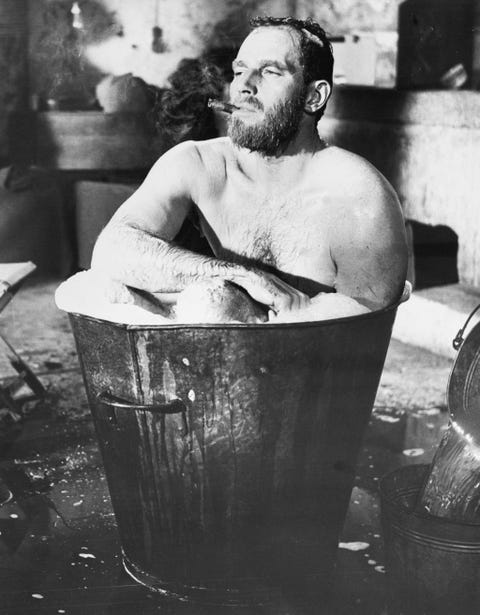 Charlton Heston
Charlton Heston bathes in a bucket while filming The Pigeon That Took Rome in Italy in 1962.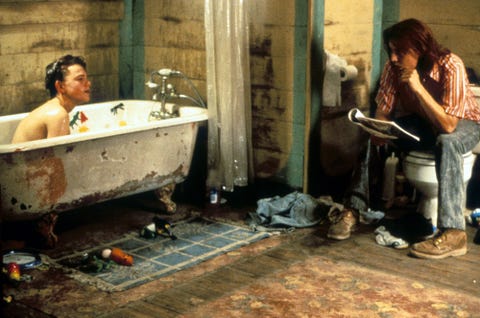 DiCaprio and Depp
Leonardo DiCaprio and Johnny Depp in a scene from the film What's Eating Gilbert Grape.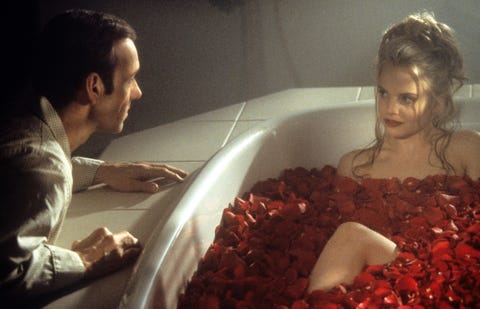 American Beauty
Kevin Spacey gazes at Mena Suvari as she bathes in rose petals in the iconic scene from American Beauty.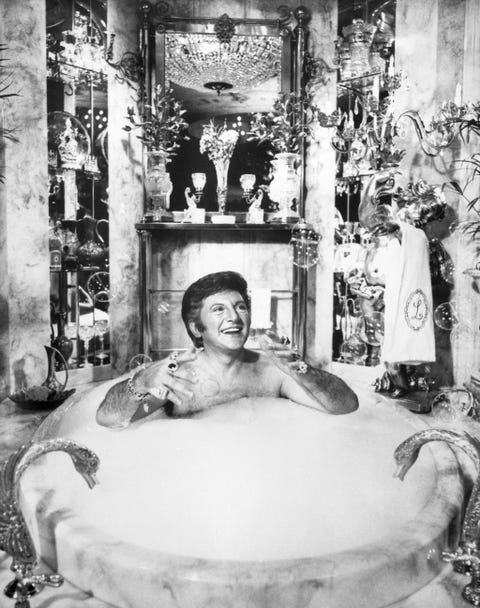 Liberace
Extravagant performer, Liberace taking a bubble bath in his $55,000 marble tub in his Las Vegas mansion.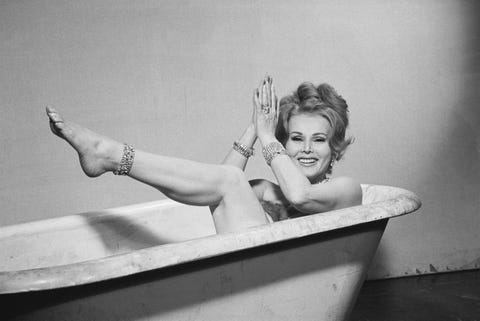 Zsa Zsa Gabor
Zsa Zsa Gabor clowns in a bathtub on a film set wearing her costume dress and jewels.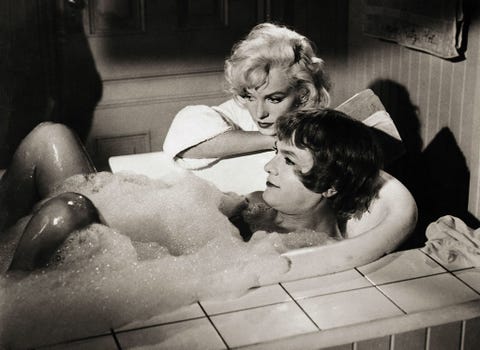 Curtis and Monroe
Tony Curtis and Marilyn Monroe in a still from Some Like It Hot.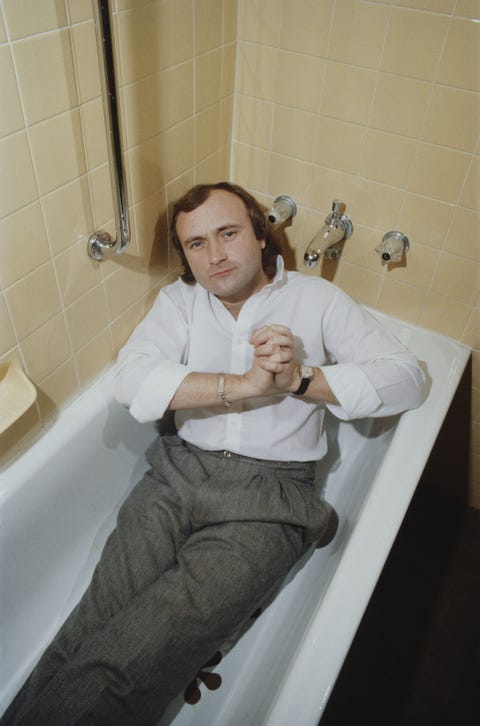 Phil Collins
Phil Collins lying fully-dressed in a bathtub, 1986.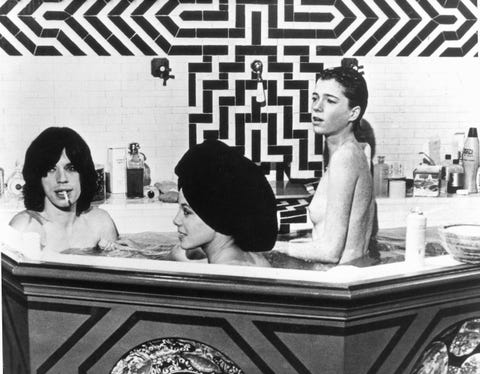 Jagger, Pallenberg, and Breton
Mick Jagger, Anita Pallenberg, and Michele Breton in the movie, Performance in 1970.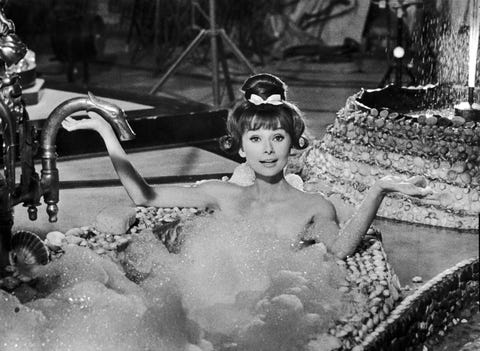 Audrey Hepburn
Audrey Hepburn, sitting up to her chest in soap suds in a seashell-lined bathtub.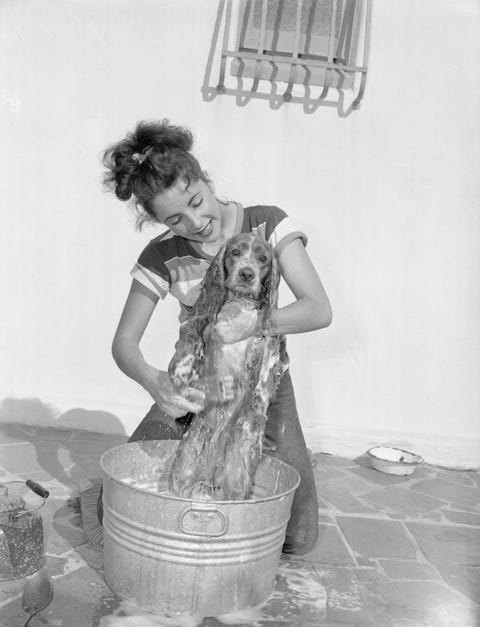 Elizabeth Taylor
A 17-year-old Elizabeth Taylor giving her dog wash in a tub tub.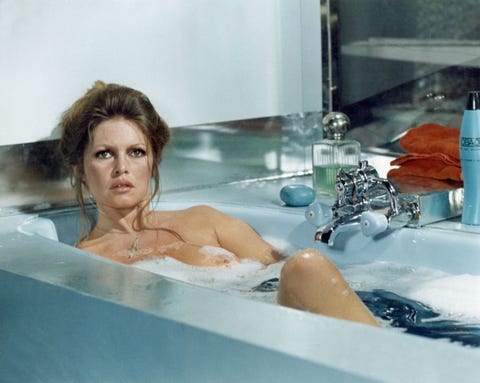 Brigitte Bardot
Brigitte Bardot in a scene from Roger Vadim's film Don Juan 1973 ou Si Don Juan Etait Une Femme aka Don Juan, Or If Don Juan Were A Woman.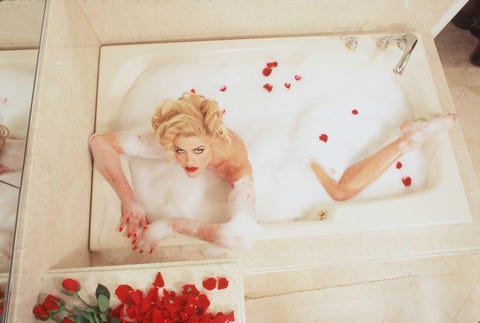 Anna Nicole Smith
Former Playboy Playmate, Anna Nicole Smith poses for a photographer at her boyfriend, Christian Audigier's Hollywood apartment in January 31, 1998.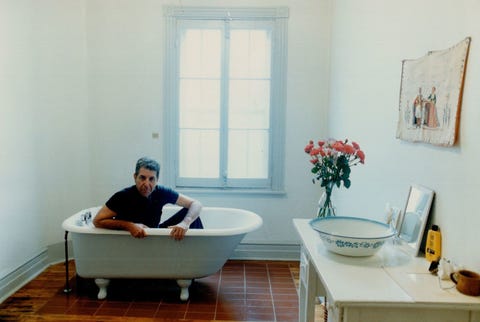 Leonard Cohen
Leonard Cohen in Canada, circa 1985.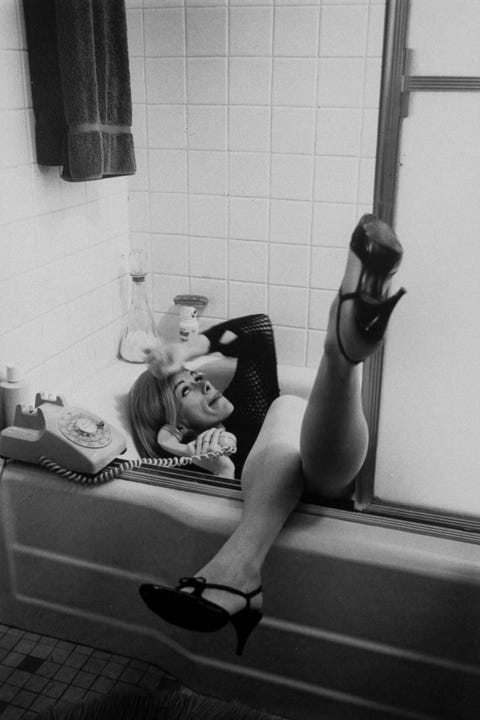 Joan Rivers
Comedienne Joan Rivers using her tub as a conference room.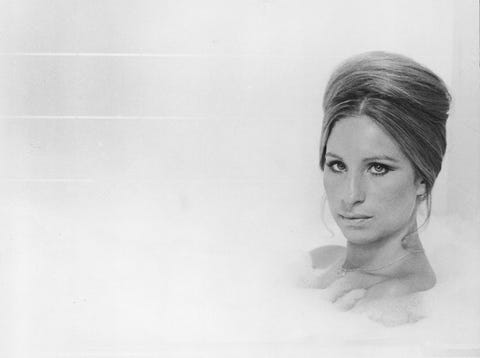 Barbra Streisand
Barbra Streisand poses surrounded by bubbles.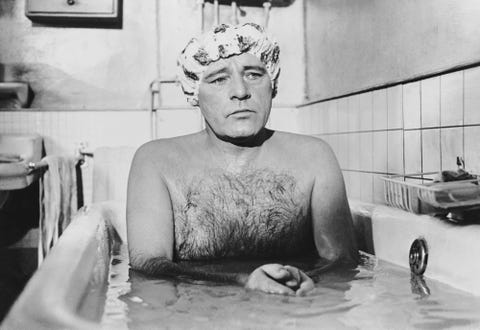 Richard Burton
Richard Burton doing some of his best thinking in the bath in 1969.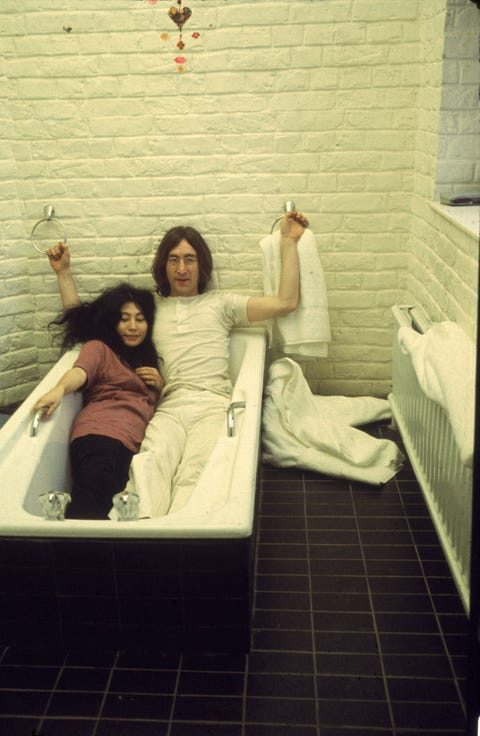 John and Yoko
John Lennon and Yoko Ono finally making it from the bed to the bath in 1968.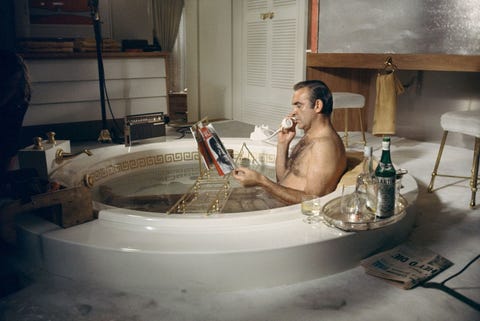 Sean Connery
James Bond star Sean Connery relaxing with a vodka martini in a scene from Diamonds Are Forever.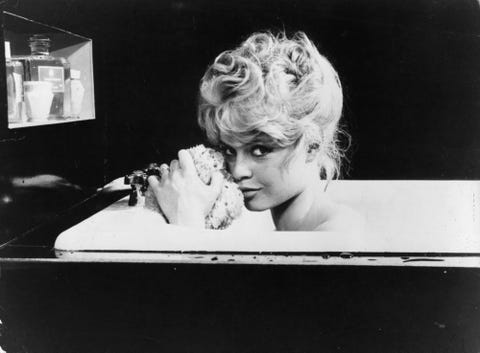 Brigitte Bardot
Brigitte Bardot seduces in a scene from La Parisienne.
Steve McQueen
Steve McQueen soaks alongside Tuesday Weld in a scene from The Cincinnati Kid.
This content is created and maintained by a third party, and imported onto this page to help users provide their email addresses. You may be able to find more information about this and similar content at piano.io