Rehashing Prince Harry's Dating History: A Timeline of His Relationships and His "Relationships"
He's dated some very smart and impressive people.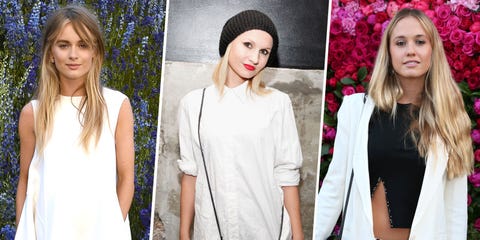 Prince Harry is currently dating Meghan Markle, but because he is a normal human being and not just a Disney movie character, he has a pretty robust dating history of extremely smart, intelligent, and lovely women who he's very lucky to have spent time with.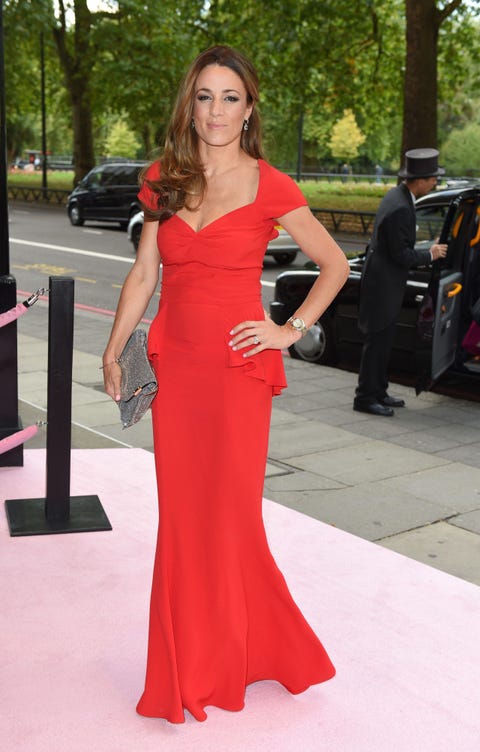 Harry allegedly dated the accomplished F1 presenter Natalie Pinkham in 2003, though they reportedly met for the first time at the 1999 Rugby World Cup. The former pair have since been spotted in the same place—and Pinkham even interviewed Harry at the BGC Partners' Charity Day in London circa 2011. Actually, they seem to have maintained a friendship over the years, with some reports saying they traveled to Africa in 2009. Nowadays, Pinkham is married with two children, and has the most impressive media résumé on the planet.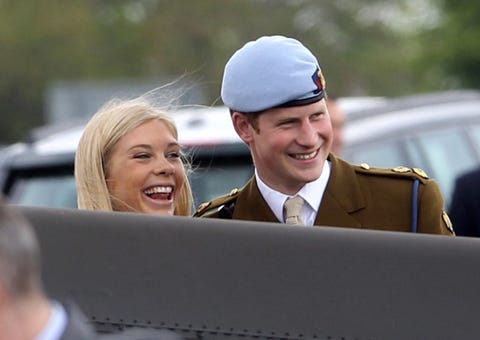 Harry dated jewelry designer Chelsy Davy from *about* 2005 to 2010. She's since opened up about dealing with the spotlight during their on-again off-again relationship, saying "It was so full-on: crazy, and scary, and uncomfortable. I found it very difficult when it was bad. I couldn't cope." She also added, "I think we will always be good friends." Chelsy is an accomplished lawyer and currently operates a jewelry line.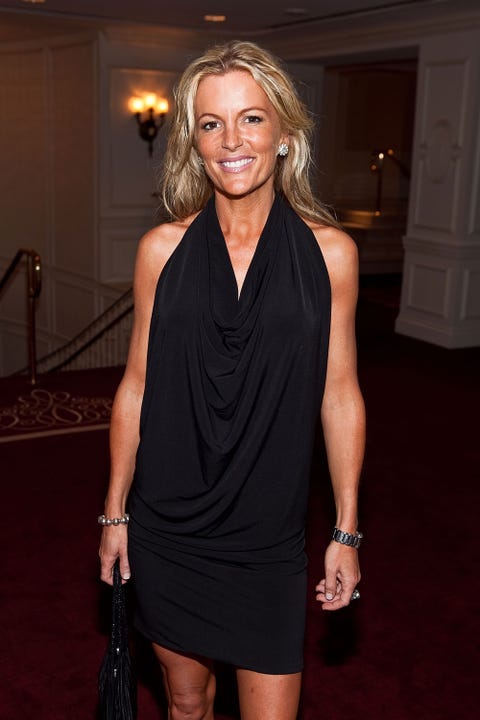 Okay, so this one is pretty "grain of salt" inspiring. Real Housewife Catherine Ommanney claims she and Harry shared a kiss in 2006, telling The Daily Mail: "He was holding me off the floor, kissing me. I was absolutely speechless." Iconic story, but apparently "the allegations were vehemently denied by courtiers," so....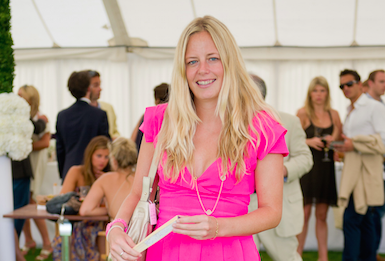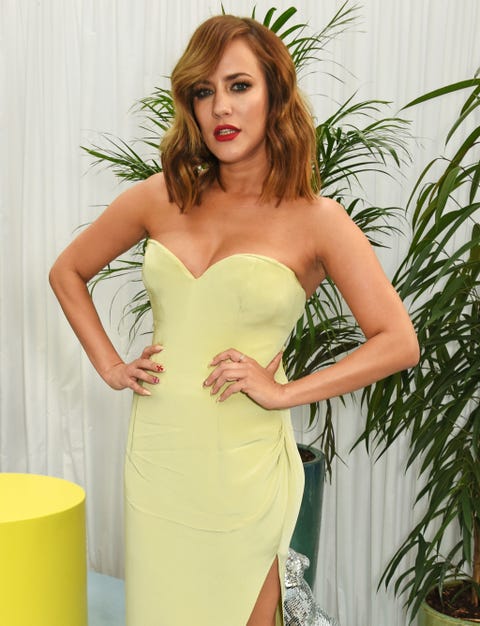 Harry is said to have dated The X Factor's Caroline Flack in June 2009, who allegedly gave him the nickname "Jam" thanks to his reddish-blond hair. Apparently, they broke up due to the pressures of the spotlight: "Once the story got out, that was it," she said. "We had to stop seeing each other. I was no longer 'Caroline Flack, TV presenter,' I was 'Caroline Flack, Prince Harry's bit of rough.'"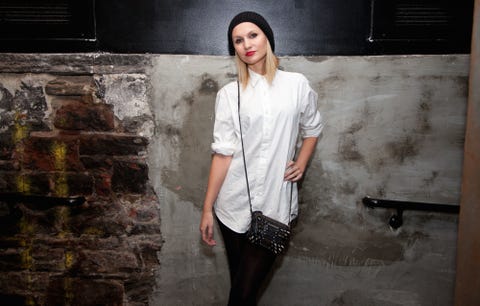 Harry was vaguely linked to musician Camilla Romestrand in the mid-aughts. According to a circa 2010 CBS article, Romestrand stayed at Clarence House and was served breakfast in bed by the Prince. It was also reported that she and Harry partied at Raffles, one of his favorite spots. It should be noted that rumors about their relationship were *not* corroborated.
Florence Brudenell-Bruce: 2011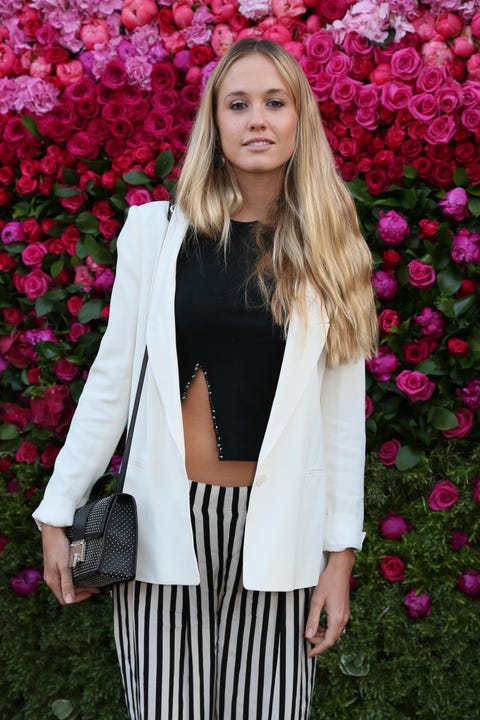 Harry and actress/model Florence Brudenell-Bruce (a descendant of the Earl of Cardigan) were briefly linked in 2011, with reports surfacing that the pair were having "secret trysts," which is a more salacious way of saying "casually dating." Again, a normal-person thing to do. At the time, a palace spokesperson said that they "don't comment on the Prince's personal life."
Cressida Bonas: 2012 - 2014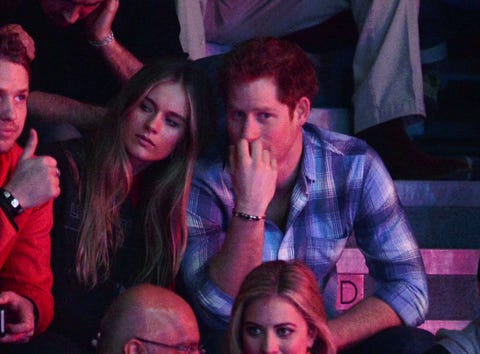 Harry and actress Cressida Bonas dated from 2012 to 2014 after allegedly being introduced by Princess Eugenie. Bonas, an accomplished actress who is clearly more than Harry's ex, recently opened up about being pigeonholed: "Especially in this country, I find that people are very quick to put you in a box or put you in a corner and think, 'Oh well, you're that, so you must be that,'" she revealed. "It's incredibly frustrating, especially in the industry that I'm in. But you know, it is the way it is... It's making a stand and saying, 'Actually no, this is who I am, and this is what I want to do.'"
Meghan Markle: 2016 - Present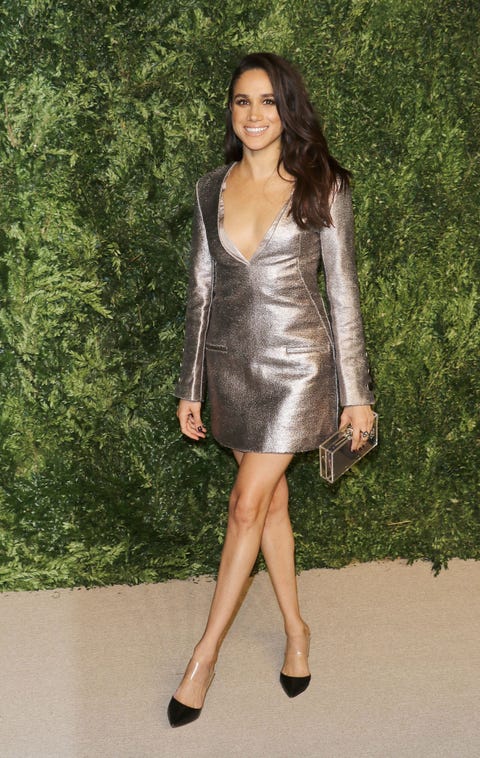 Prince Harry started dating Meghan Markle in 2016, and the relationship quickly became serious. She even attended Pippa Middleton's wedding reception with him, and they recently went on holiday in Africa. Stay tuned for potential wedding bells.
Follow Marie Claire on Facebook for the latest celeb news, beauty tips, fascinating reads, livestream video, and more.

This content is created and maintained by a third party, and imported onto this page to help users provide their email addresses. You may be able to find more information about this and similar content at piano.io