10 Photos That Prove Nobody Looks More Glamorous on a Boat Than Amal Clooney
Also getting on a boat, getting off it, etc.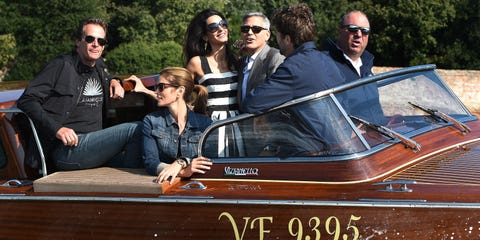 Normal people wobble around a little on the gangplank, even though they've purposefully worn grippy soles to avoid that very problem. Meanwhile, Amal Clooney disembarks boats so gracefully she doesn't even need to take George's outstretched hand (though she does because that's a sensational photo opp right there). Ahead, 10 pics celebrating her maritime poise.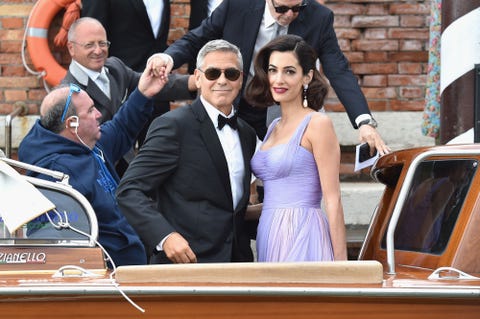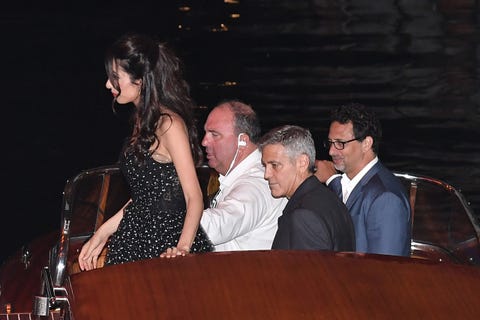 A Whole Boat of Attentive Dudes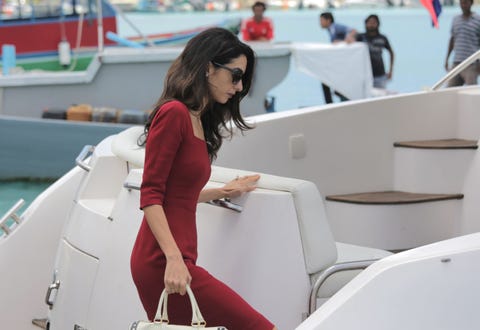 A Reminder That She's Not Just a Pretty Face Who's Also Great at Boats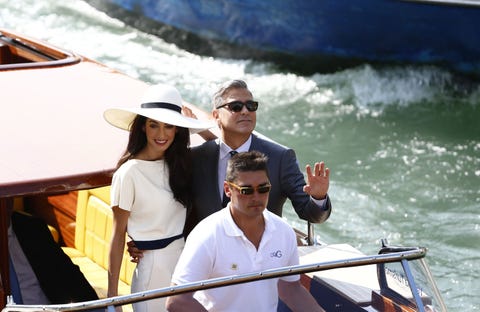 Anybody Else's Hat Would Fly Away
And even if it didn't, they'd look much clamp-ier trying to keep a hand on it.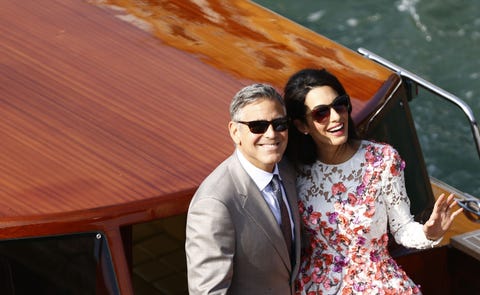 If This Isn't on a Postcard...
Or a commemorative handkerchief or dinner plate or other merchandise in honor of their 2014 wedding, that will have been a massive missed opportunity. (I am available for other branding ideas, call me, Amal.)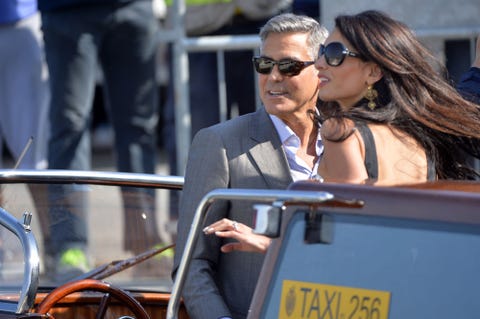 Is This a Still from a Pantene Commercial?
"Oh, I'm just casually flipping my hair to look in the direction of my screaming fans, even though they're in every direction."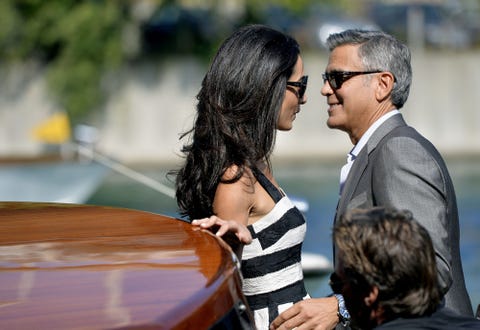 Okay, This One Has to Be a Still
Probably for a fine jewelry company with a tagline like "There's always time for romance" or something, blah blah.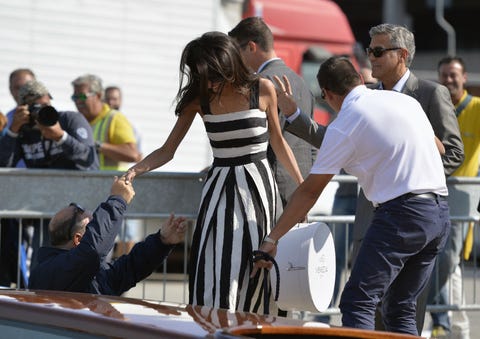 This Has to Be a BTS Still, Right?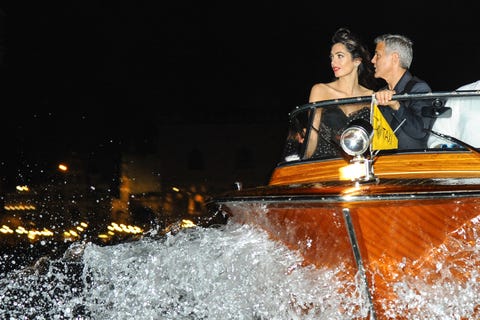 Who Are You? James Bond?
(This is addressed to Amal, because she would clearly be the one expertly doing the boat chase and eluding the bad guys, while George looks cute being worried and maybe launching a torpedo at them, if we're lucky.)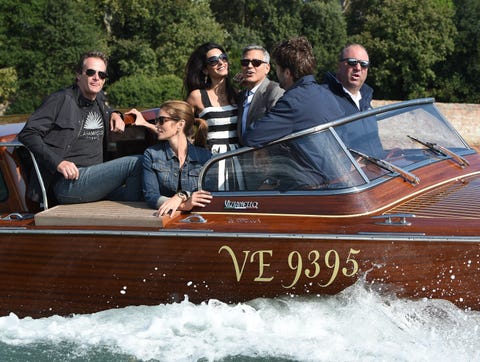 Like That One Photo Where Everybody but Kim Kardashian Is Blurry
What is this? A Renaissance painting? (That pyramidal composition, yo.) How are Amal and George still so photogenic and perfectly framed when their companions are literally CINDY FREAKIN' CRAWFORD AND RANDE GERBER?
This content is created and maintained by a third party, and imported onto this page to help users provide their email addresses. You may be able to find more information about this and similar content at piano.io