Project Runway Returns With An Uber Hard Challenge
The designers seriously have to make it work tonight.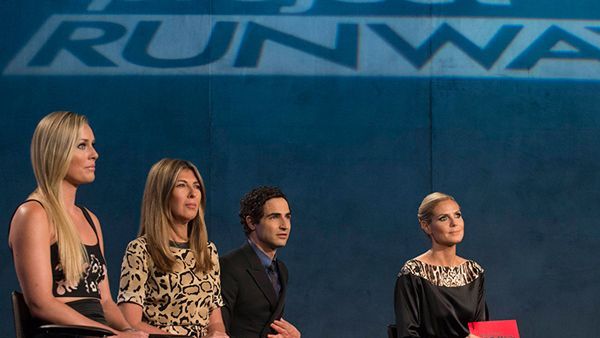 (Image credit: ARCHIVES)
Every Project Runway challenge poses a new obstacle for the designers to overcome, but this week's challenge may be the hardest of all. The designers have to create a look fit for the queen of the runway herself: Heidi Klum. The advantage is that Heidi will look good in basically anything, but what she'll actually like is a another battle entirely. It's going to take a lot of sewing and some serious insight to make this week's challenge work. Joining Zac, Nina and Heidi this week on the judging panel is Olympic gold medalist skier, Lindsay Vonn. Chances are, when the designers have to dress Heidi herself, the judges will spare no expensive when it comes to giving their thoughts on whether the look would work or not. Tune in tonight, at 9/8 Central on Lifetime to see for yourself.
Diana is a producer at ELLE.com. She previously wrote for MarieClaire.com. Diana is a Syracuse grad and a Chicago native, and therefore a pro at dealing with cold weather. She's also an Anglophile, which means she love all things British—especially Downton Abbey, London, and Will and Kate (and Prince George!)