Did Game of Thrones' Kit Harington Chop Off His Hair?
Say it isn't so.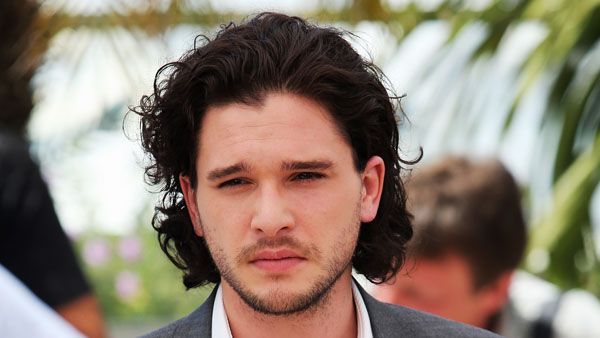 (Image credit: Getty Images)
Game of Thrones is known for a lot of things—incest, mass killings, and some seriously heartbreaking weddings— but one of our favorite things to love about GoT is the lustrious mane of Jon Snow, better known off screen as Kit Harington. And we know we're not alone in our love of his long silky strands. That's why when the trailer for Harington's upcoming BBC drama, Testament of Youth, a World War I-era romance, hit the internet over the weekend, fans of Snow's signature luscious locks were aghast. How could he get rid of his signature look for another part?
But all these worries were for naught, as it is actually part of Harington's contract with HBO that he can't cut his hair. Instead, for the Testament of Youth, he cut a sliver of his hair off in order to fit it underneath a wig. Thank you, HBO, for looking out for our sanity.
We're toasting to the false alarm with a few more photos of Westeros' favorite mane.
Diana is a producer at ELLE.com. She previously wrote for MarieClaire.com. Diana is a Syracuse grad and a Chicago native, and therefore a pro at dealing with cold weather. She's also an Anglophile, which means she love all things British—especially Downton Abbey, London, and Will and Kate (and Prince George!)