Courtney Love Warned Young Women About Harvey Weinstein in 2005
"I'll get libeled if I say it..."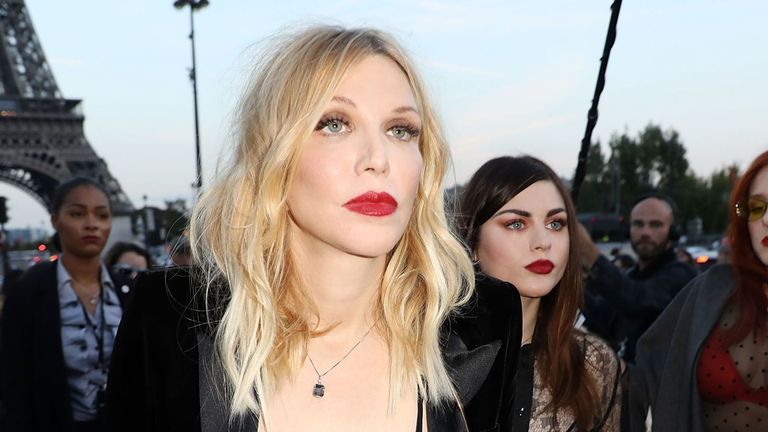 (Image credit: Getty Images)
By Daisy Murray
With every day that passes, it seems that there's a new allegation against Harvey Weinstein. And if it's not an allegation of misconduct, it's an admission of knowledge. And if it's not someone confessing that they knew, it's an unearthed clip from years ago which shows that people really did know, at least about the rumors, and people were angry, even if no one picked up on it at the time.
RELATED STORY
Last week, Seth MacFarlane dug out his own clip, of a thinly veiled comment about Weinstein during the Oscars in 2013.
Gwyneth Paltrow "joked" about Weinstein being a "coercer" back in 1998 (Paltrow has since come forward claiming he was inappropriate with her as a young star).
Tina Fey's show 30 Rock also referenced Weinstein's alleged behavior, five years ago, when Jane Krakowski's character says in an episode, "I'm not of afraid of anyone in show business, I turned down intercourse with Harvey Weinstein on no less than three occasions...out of five."
Later in the same scene she says, "In some ways, I'm still pinned under a passed-out Harvey Weinstein, and it's Thanksgiving."
Another 30 Rock Harvey Weinstein joke from S7E10. pic.twitter.com/haAC3QPHhhOctober 9, 2017
See more
Now, a video has emerged of rockstar Courtney Love warning people of Weinstein's alleged behavior in 2005.
On the red carpet Love was asked, "Do you have any advice for a young girl moving to Hollywood?" She hesitated saying, "Um…I'll get libeled if it say it," but then responds with her advice anyway, saying: "If Harvey Weinstein invites you to a party at the Four Seasons, don't go."
.@Courtney Love's advice in 2005: "If Harvey Weinstein invites you to a party at the Four Seasons, don't go." https://t.co/I1Zq0WvVNMOctober 14, 2017
See more
The unearthed footage was tweeted and has been retweeted over 10k times and liked over 20k times.
Weinstein denied "many" of the allegations first reported by The New York Times and The New Yorker, and in a statement by a spokesperson last week, "unequivocally denied" all allegations of non-consensual sex, adding that "there were never any acts of retaliation against any women for refusing his advances." View his full statement here.