Another Royal Baby Has Arrived—Princess Madeleine of Sweden Gives Birth
The Swedish princess gives birth to her third child with husband Chris O' Neill.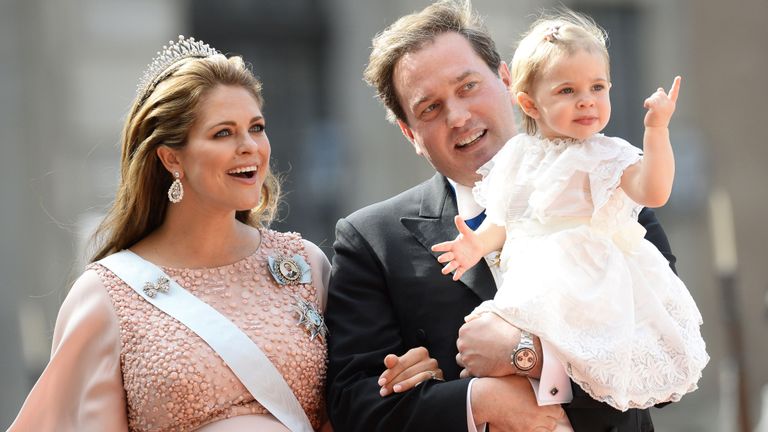 (Image credit: Getty Images)
Add another name to your list of royals: Princess Madeleine of Sweden, 35, and her husband Chris O' Neill, 43, have officially welcomed another daughter into the world. The little girl, named Adrienne Josephine Alice, Princess of Sweden and Duchess of Blekinge, weighed in at 7.6 pounds and measured 19.7 inches.
This is Princess Madeleine and her husband's third child, who joins siblings Princess Leonore, 4, and Prince Nicolas, 2. Madeleine and Chris wed in Stockholm June 2013 after they met while working for Madeleine's mother's charity in New York.
The princess is a major figure in Sweden alongside her financier husband, who has been known to criticize Donald Trump. O'Neill is British-American, but the royal couple has no relation to the British royal family. Coincidentally, and as you may have heard, the Duke and Duchess of Cambridge are also expecting their third child, in April.
RELATED STORY