The Biggest Female Names In TV Today
Diane Sawyers announcing of her imminent departure from ABC World News this week means that the number of female nightly news anchors on a major network in the United States has dropped down to zero. As disappointing as this statistic may be, there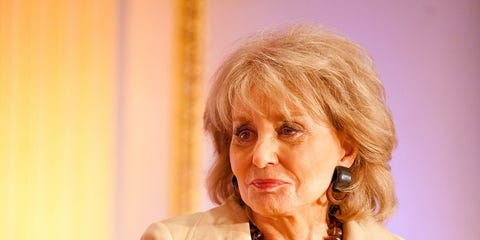 Diane Sawyer's announcing of her imminent departure from ABC World News this week means that the number of female nightly news anchors on a major network in the United States has dropped down to zero. As disappointing as this statistic may be, there are plenty of women making waves in the world of broadcast journalism today. We've rounded up some of the biggest female names TV has ever seen.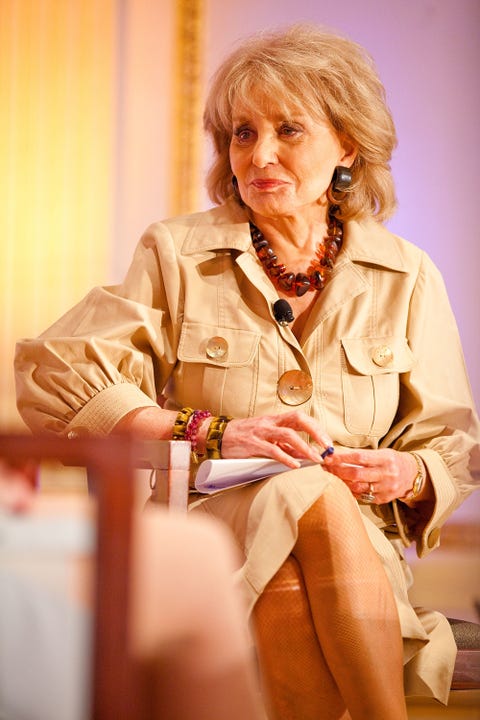 Barbara Walters
Celebrities, politicians, athletes and other public figures know they've made it when they sit down for an interview with Barbara Walters. When Walters's career at the Today show began, the idea of a woman covering hard news was unheard of—she was only trusted with the weather and lighthearted assignments. Although it took some time for her co-workers to get used to the idea of a female journalist (host Frank McGee reportedly refused to do interviews with Walters unless he got to ask the first three questions), she was officially named the show's first woman co-host ever, in 1974. That was just the start of an illustrious career as a television host: she hosted 20/20 for 20 years, served as an ABC Evening News anchor, as well as creating and co-hosting daytime talk show The View for the past 17 years. Though she's recently retired from The View and ABC News, we know it's never the end for Walters.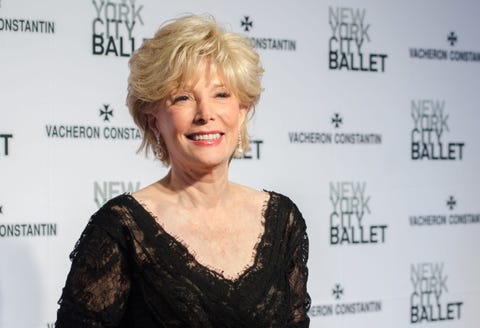 Lesley Stahl
If you want to talk career longevity, take a look at Lesley Stahl, who has hosted CBS's 60 Minutes for over 20 years, where she's also a co-editor. Before taking over at 60 Minutes, she served as the network's White House correspondent during the Carter, Reagan and first Bush administrations. Her broadcasts have seen the revealing of important political moves—like Reagan's selection of George H.W. Bush as his VP, or Al Gore's decision not to seek the presidency again in 2004.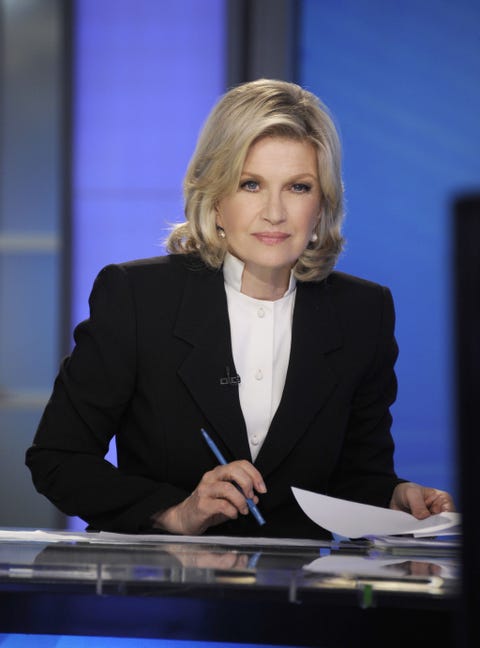 Diane Sawyer
Diane Sawyer made headlines this week when she announced her intention to step down as anchor of ABC World News. But this position wasn't Sawyer's first big time role at major news network by a long shot. Her career began reporting on the weather in her home state of Kentucky—but that couldn't captivate her interest for long. She took a break from television and dove into the world of politics, eventually becoming a member of the White House staff during the Nixon administration and even helped the former President write his memoirs. She was the first female correspondent on CBS's 60 Minutes, and of course, served as the anchor of ABC World News. Her departure from this program is only a change of pace, for Sawyer, however—she's expected to begin a new program at the network soon.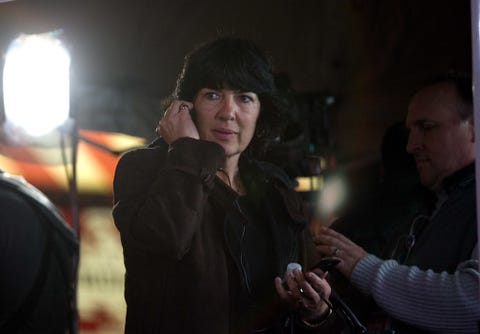 Christiane Amanpour
No woman's name is more synonymous with international journalism than Christiane Amanpour. Amanpour's journalism career started as a desk assistant at CNN—but within a few years at the network, she was covering international events such as the fall of communism in Eastern Europe and the Persian Gulf War, the later of which garnered her worldwide attention. Since then, she served for TK years as the network's Chief International Correspondant, and had a stint as an anchor of ABC News's The Week. Today, Amanpour is the host of a nightly interview show on CNN International, titled—you guessed it–Amanpour.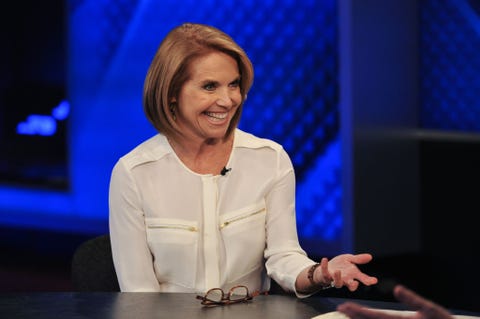 Katie Couric
From morning shows to daytime to the nightly news, Katie Couric has done it all. It's hard to argue what the television powerhouse is best known for: her 15-year run as a co-host of the Today show or her five years as anchor and managing editor of CBS Evening News, a role that earned her the title of best paid journalist in the entire world with a salary of a cool $15 million? But Couric's accomplishments don't stop there: she's hosted her own daytime talk show, contributed to news shows such as 20/20 and Nightline, and most recently, was named Yahoo's first global news anchor.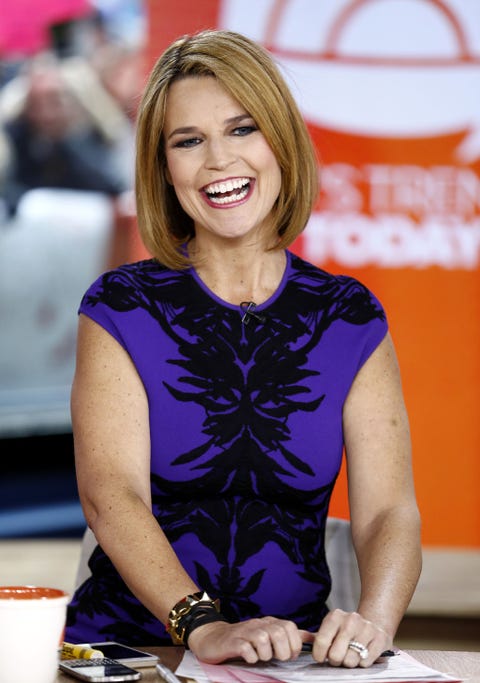 Savannah Guthrie
For the past two years, Savannah Guthrie has served as co-anchor of the Today show following the dramatic reassignment of Ann Curry. But no one can argue that she wasn't qualified for the role. Guthrie, a Georgetown law school graduate, spent the earlier years of her career at CourtTV, covering legal proceedings and court cases. That wasn't the only time her legal knowledge came in handy throughout her broadcasting career: in addition to the Today show, she's also NBC's chief legal analyst. Talk about double duty.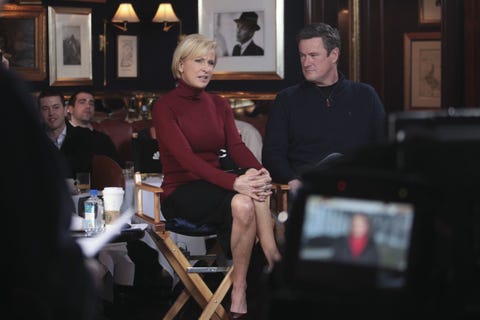 Mika Brzezinski
Co-host of MSNBC's Morning Joe and author of memoir All Things At Once, Mika Brzezinski isn't just a kick-ass anchor and a bestselling author but a defender of real journalism as well. When told report on Paris Hilton's release from jail as Morning Joe's lead story, she attempted to burn the story (but then settled for putting it through the paper shredder) on camera so they could focus on hard news. Defense of real journalism doesn't get much more hard-core than that. Watch the video here.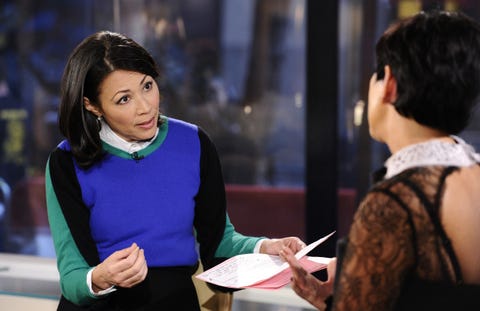 Ann Curry
Ann Curry's name was in the news quite a bit in 2012 following her dramatic departure from her co-anchor role at the Today show. However, the Today show departure was just an incident in a long-lasting, successful broadcast career. Curry has worked with NBC since 1997 when she first started at the Today show. She also served as the host of Dateline for five years and has won two Emmy Awards for her reporting. Since she's left Today, Curry was named a national and international correspondent for NBC News.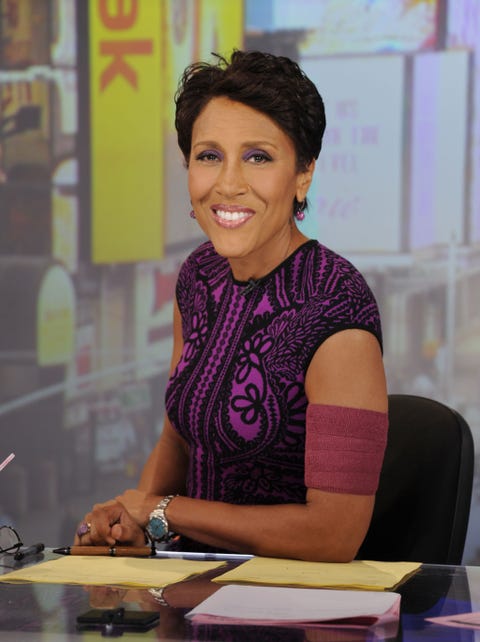 Robin Roberts
The Good Morning America anchor has made history in quite a few ways. Before joining Good Morning America, Robin Roberts's career was strictly sports: she was the first female African-American anchor at ESPN, anchoring Sportscenter for 15 years. While at ESPN, she was a frequent featured reporter for GMA, so it was a logical next step when she became the show's anchor in 2005. With Roberts and co-anchor George Stephanopoulos at the helm, GMA beat Today in the rankings for the first time in sixteen years.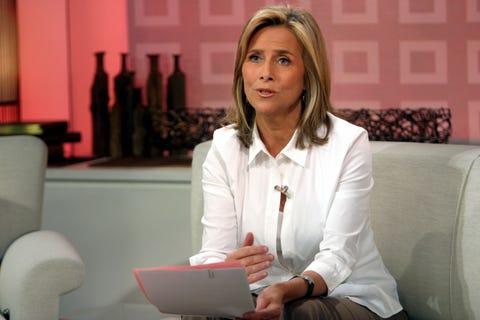 Meredith Vieira
While she may be retired now, Meredith Vieira's career has had many highlights, including taking over for Regis Philbin on Who Wants To Be a Millionaire to co-hosting morning show The View, but the real stand out line on her resume is her five year tenure as co-host of the Today show. Vieira left Today to retire in 2011, but was such a beloved part of the show that she continues to make guest appearances: one of the most notable was when she dressed up as Queen Elizabeth in honor of the Royal Wedding.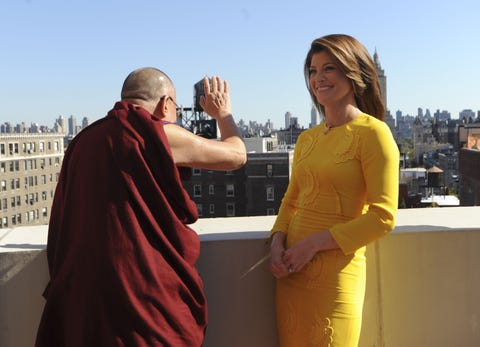 Norah O'Donnell
The CBS This Morning anchor and journalist Norah O'Donnell has gotten her feet wet in several different realms of television, from starting out as a staff writer for Roll Call covering Congress to contributing reports on progams such as the Today show, NBC Nightly News, and Dateline NBC. In addition to her morning gig, where she just celebrated her two year anniversary, you can regularly catch her filling in on CBS Evening News.
This content is created and maintained by a third party, and imported onto this page to help users provide their email addresses. You may be able to find more information about this and similar content at piano.io