The 4 Types of Jeans I'll Always Invest In
They'll never go out of style.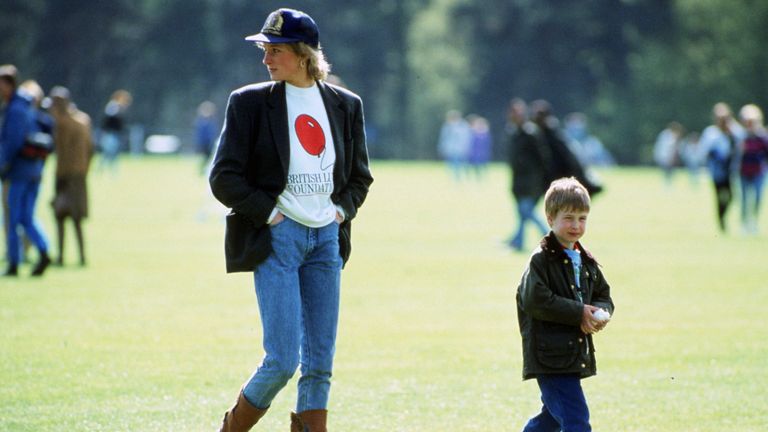 (Image credit: Tim Graham)
If you're like me, you've probably lost count of the number of pairs of jeans you have in your closet, and yet you're the first to add new and trendy denim—even when said closet is bursting at the seams. With that being said, now is a perfect time for a little spring cleaning, and we're starting with our closets. Once you have that full bag of past season's trends ready for donation, you'll finally have room for a few new pieces. This time, make a deal with yourself: Whatever enters your closet now should be an investment (which doesn't mean it needs to break the bank). It's time to look for that perfect something you'll reach for again and again. These types of jeans are the ones that'll never go out of style.
The Wide-Leg
A true classic, this loose-fit silhouette is as flattering as it is effortless. It's designed to sit high on your waist with an exaggerated leg that frames your figure, adds dimension, and looks good on every body type. Dress the wide-leg up with heeled sandals or dress it down with sneakers or boots to wear around the office or out on the weekends. This transitional staple is an investment you'll never regret.
The Relaxed Bootcut
This silhouette has been making appearances on catwalks since it was first popularized in the the '60s and '70s, making the bootcut jean worthy of a permanent place in your wardrobe. These high-waisted jeans are designed to fit slimly over the hips and thighs with a small flare from knee to cuff. It's a classic look, and one that won't go away any time soon.
The High-Waisted Skinny
A well-cut pair of pants designed to sit high on your hip with a slimming, elongated leg cut right to the ankle, creating a smooth and sculpted silhouette—sounds divine, right? Which is why taking the time to find the perfect high-waist skinny jean is worth the investment of your time and money. The high-rise and skinny ankle are perfect for a classic "off-duty model" look. Complement with your favorite crewneck and simple sandal for a look that is effortless and easy any day of the week.
The Straight and Baggy
Direct from a '80s sitcom to your wardrobe, the straight-legged and slightly baggy jeans will soon become your denim workhorse. Designed to hit high at the waist and drop straight down to the hem, these jeans are a closet staple because of their everyman silhouette. They're no-nonsense—no bells and whistles, just jeans designed to stand the coming and going of different trends with their defiantly normcore silhouette. The straight and loose jean remains a comfortable classic that can be complemented with a simple tank top and espadrilles for a modern twist.
Taylor Ayers is fashion editor at Marie Claire covering the new editorial fashion trends, looks, and contemporary styles.