Designers Just Won't Leave Kendall Jenner's Boobs Alone
Kendall's breasts to the fashion world: "Why are you so obsessed with me?"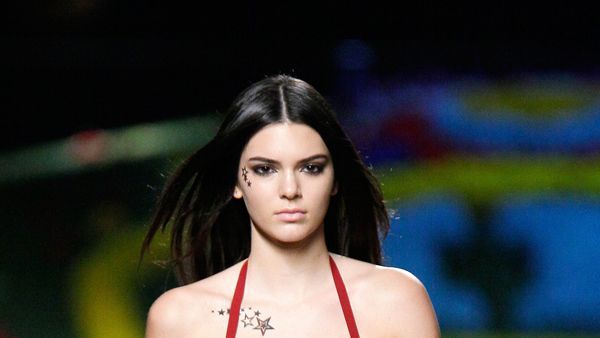 (Image credit: Getty Images)
Designers, fashion-y types, and Kendall herself can't seem to get over the second-to-youngest Kardashian's belle poitrine. Messrs. Jacobs and Hilfiger showed them underneath a ribbed V-neck and a translucent dress-and-cape deal, respectively. Katie Grand gave them a cameo in Love magazine. And from time to time, the Professional Model Formerly Known as Kendall Jenner .
There's plenty of thinking behind letting the ol' mammary glands out of their shells, the most compelling being that the face attached to them is normally seen in HD and far more mass-marketable than one plucked from Russian-fruit-stand obscurity. But you know the best reason of all? Because she wants to.
Marc Jacobs Fall 2014
Tommy Hilfiger Spring 2014
Related Links:

Real Model Kendall Jenner Books Real-Model Nude Photo Shoot


Kardashian Fans Not Totally OK With Kendall Jenner's Nipples