Editors handpick every product that we feature. We may earn commission from the links on this page.
Beach Outfit Ideas to Steal for Your Next Vacation
Ready to hit the sand in 3, 2, 1...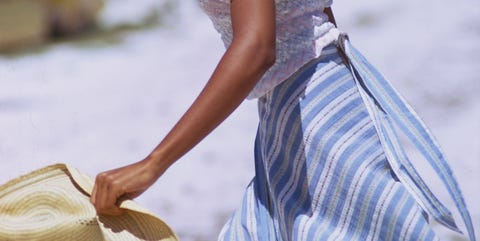 Susan Wood/Getty Images
Getty Images
With summer on the horizon, even the thought of packing a suitcase gives us that fuzzy feeling. But preparing for a beach vacation doesn't end with finding the right swimsuit (or two, or three). Seasoned vacationers know that bringing the right cover-ups, sandals, and sunglasses for every occasion is just as important. Whether you're planning to escape the city all summer long or are just need a few days to away, these beach outfit ideas will provide inspiration on what to bring with you. From walking down the boardwalk to making sure you're ready for the pool party, we have you covered. So get to shopping, because sunny days, tan lines, and shirtless lifeguards are waiting for you just around the corner.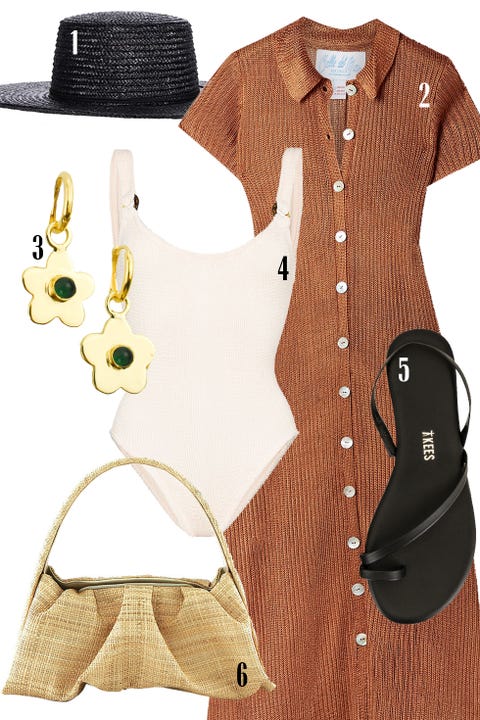 Dreaming of a luxury getaway? Us too. Make your vacation wardrobe dreams come true with Calle De Mar's copper ribbed midi. Wear this luxe ribbed dress slightly unfastened to show off your one-piece and accessorize with a wide brim hat. Enjoy a champagne brunch while you watch the waves crash, knowing you're the best-dressed on the island.
Shop these pieces: 1. RVCA Sun Hat, $38; 2. Calle Del Mar Dress, $895; 3. Above Average Studio Earrings, $82; 4. Hunza G Swimsuit, $190; 5. TKEES Sandals, $68; 6. Themoire Bag, $338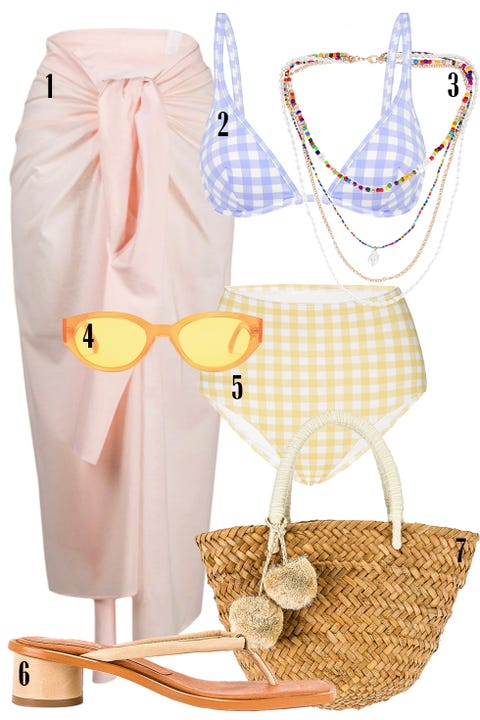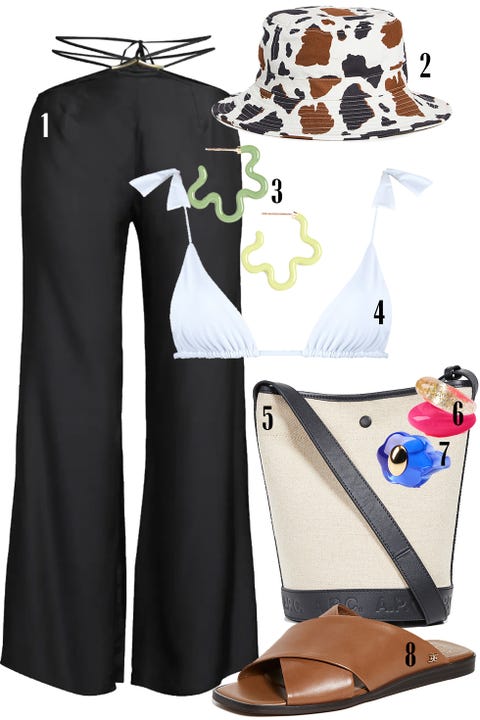 For Breakfast the Morning After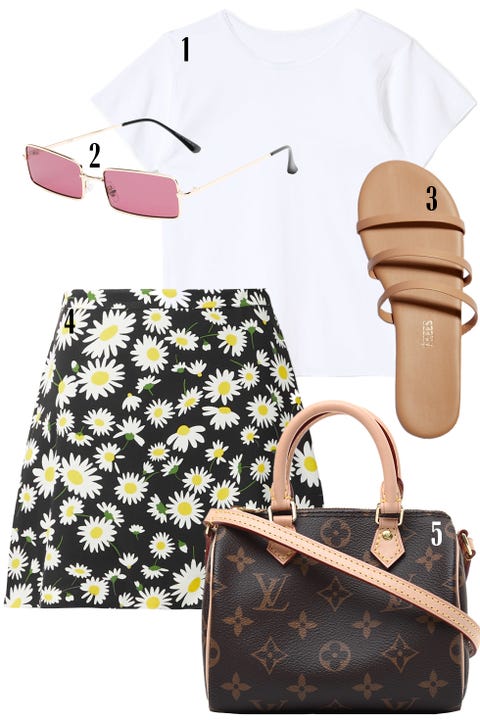 From the Beach to the Tiki Bar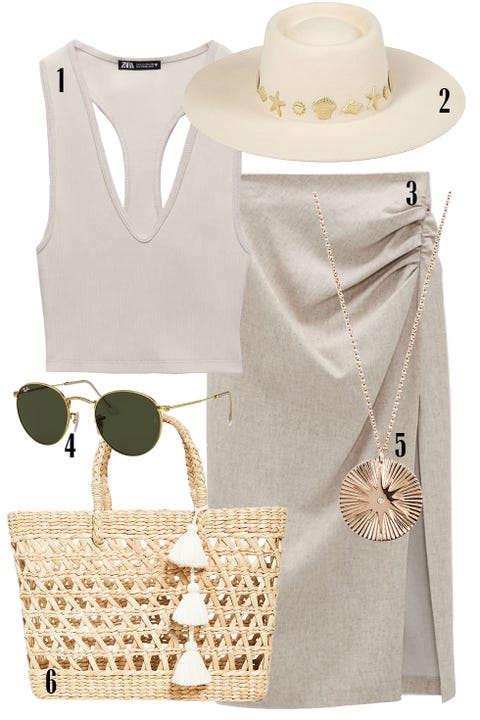 For Date Night on the Boardwalk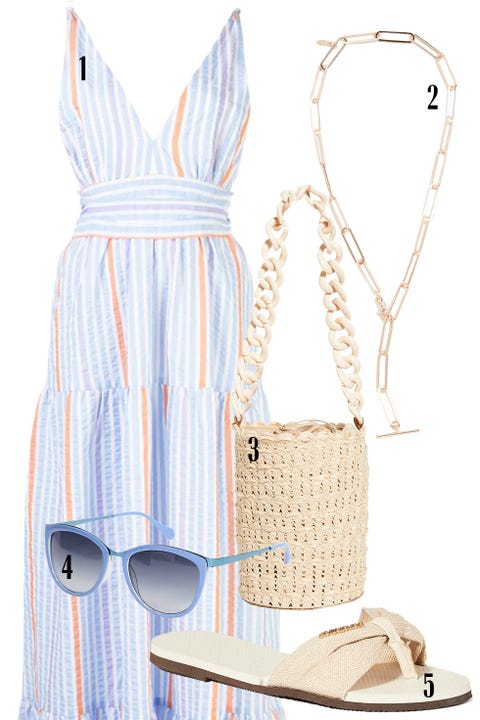 What vacation date night is complete without taking on a few games on the boardwalk? Beat your beau at checkers (and look good while doing it) in this blue maxi and bucket bag for all your prize tokens. Complete the winning look with canvas slides and a fun pair of sunnies.
Shop these pieces: 1. Lemlem Maxi, $375; 2. Maison Irem Necklace, $224; 3. Caterina Bertini Bag, $110; 4. AJ Morgan Sunnies, $16; 5. Havannas, $42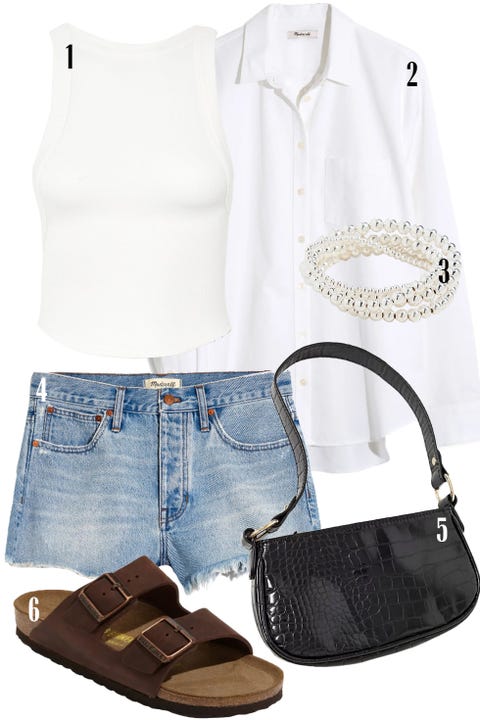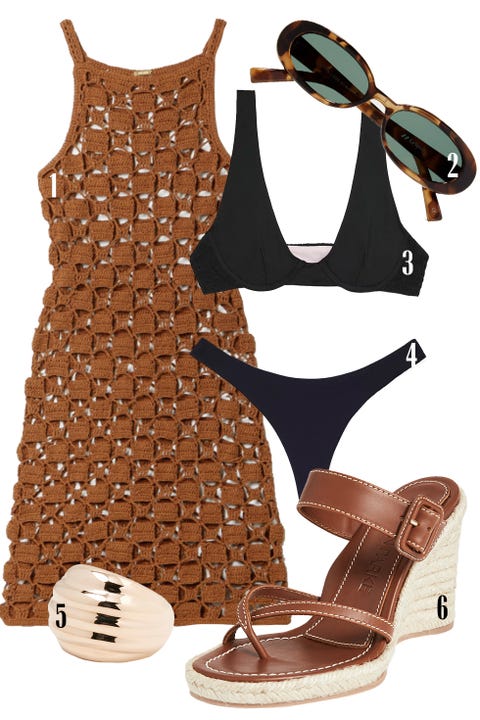 This content is created and maintained by a third party, and imported onto this page to help users provide their email addresses. You may be able to find more information about this and similar content at piano.io