Celebrity Street Style: July 15th, 2011
Summer casual was the dress code for the week. Which star had the best off-duty style?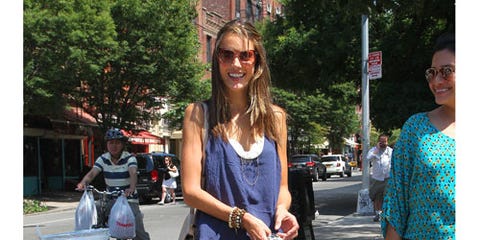 Summer casual was the dress code for the week. Which star had the best off-duty style?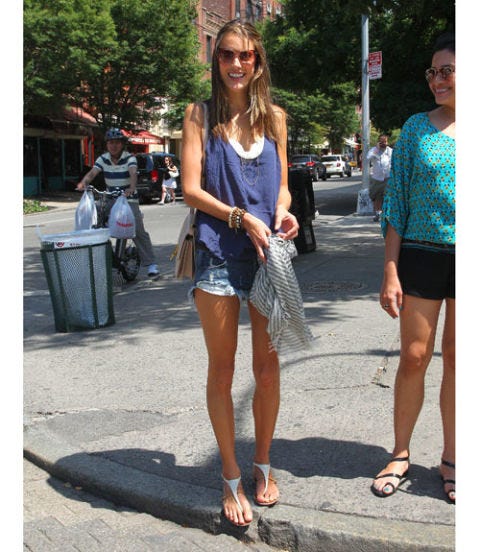 Alessandra Ambrosio
The Victoria's Secret Angel is the picture of summer cool. The baggy tank top over cut-offs doesn't look the least bit sloppy, especially when paired with a crisp, white thong sandal. The best part? You don't have to be a supermodel to wear a version of this look.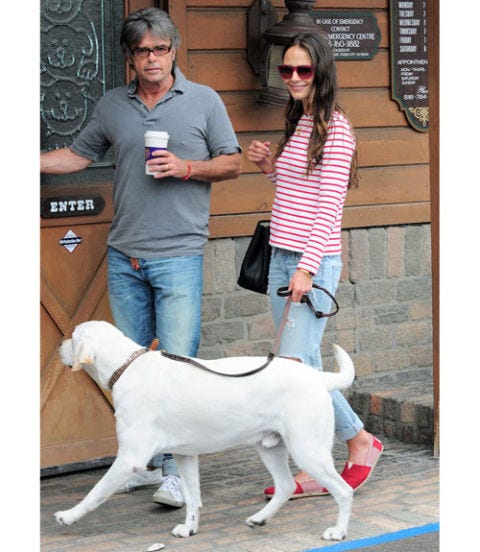 Jordana Brewster
You
know
we love
stripes
this season! And Jordana wears her red ones perfectly with light denim and a comfy pair of Toms shoes. Even her shades are red—and yet none of it is too matchy-matchy.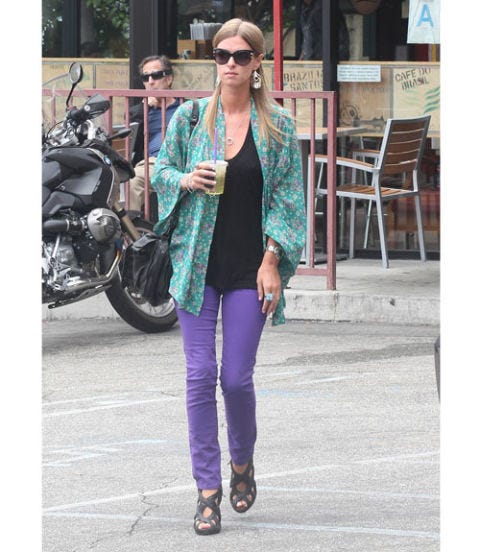 Nicky Hilton
Colored denim. Colored denim. Colored denim. Everywhere we turn this summer, that's what we see. If you'd asked us a couple years ago if we thought we'd ever buy a pair of purple jeans, we'd have told you "Hell, no!" Oh, how things have changed, as evidenced by Nicky out running errands in LA. We love that she's not shying away from color on top too, choosing a printed green caftan top. Well done, Ms. Hilton.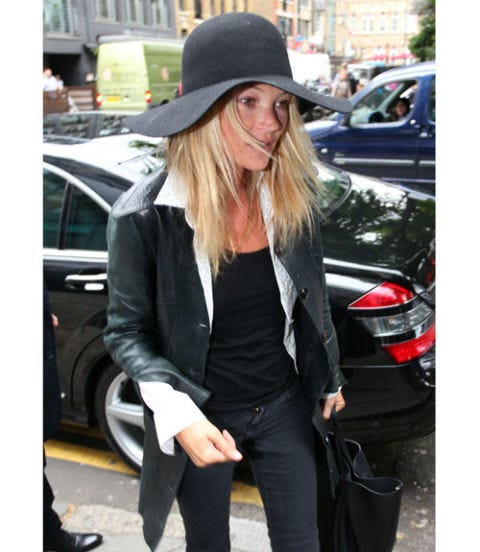 Kate Moss
Newlywed Kate basically never makes style mistakes in our eyes. This casual outfit is no exception—and it just goes to show that black doesn't have to be boring. The short leather trench is classic, if a little hot for our current temperatures in the US. But our favorite piece is the floppy hat. When fashion is chic and practical (for sun protection), everyone wins.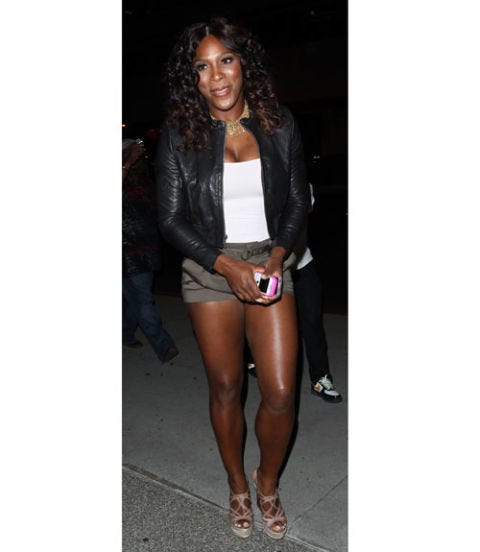 Serena Williams
Proof positive that you don't have to be a size 2 to wear short-shorts? Serena Williams. It's fantastic how much she loves showing off her athletic build. And pairing the simple outfit with a cropped leather jacket was a perfect touch.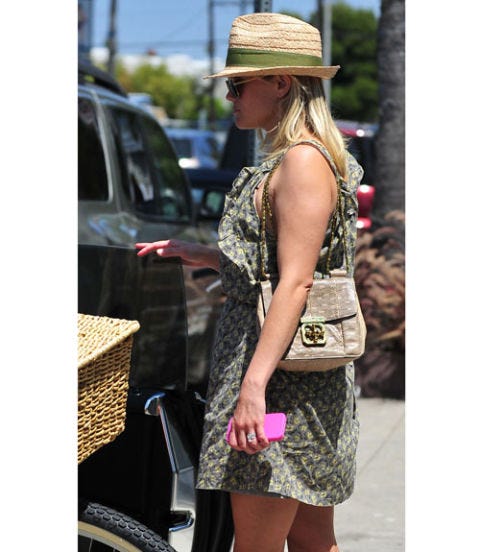 Reese Witherspoon
That southern charm that made Reese a movie star always seems to inform her fashion choices too—in the best possible way. She's a girl's girl and isn't ashamed of it. But what we love about this look is that it isn't too precious. The ruffles on her neutral print sundress are balanced with the hint of edge that her straw fedora brings. And don't even get us started on how much we'd love to have that bag hanging in our closet.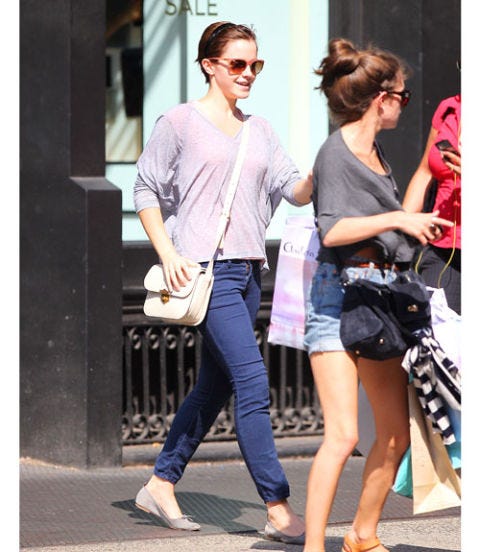 Emma Watson
Every time we spot shots of Emma out and about, we can't help but think about how well she turned out given her massive fame at such a young age. Sartorially speaking, she's leagues above so many of her Hollywood peers. Emma looks perfectly comfortable and chic out shopping with friends. Love the flats. Love the shoulder bag. Love the hint of hot pink through the sheer shirt. Now if only some other young ladies in Los Angeles would take note.
This content is created and maintained by a third party, and imported onto this page to help users provide their email addresses. You may be able to find more information about this and similar content at piano.io