Applebee's Bartender Says Those $1 Margaritas Are Mostly Water
*pretends to be shocked*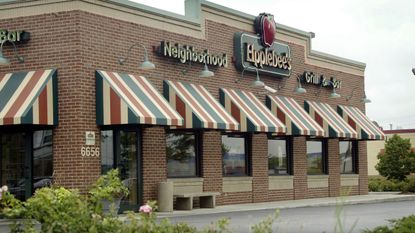 (Image credit: Archives)
If you're one of the many people who lifted their hands in prayer when Applebee's (opens in new tab) announced that the restaurant would be selling $1 Margaritas for the entire month (opens in new tab) of October, then you might want to sit down for this one. According to an Applebee's employee, those dollar margaritas that we've all been going crazy over for the past week are made with mostly water.
Last week, The Bitchy Waiter (opens in new tab) took to Instagram to share a video that shows an Applebee's bartender using their personal Snapchat story to detail the process of how those $1 margaritas are made. The unidentified employee claims in the videos that, to make five gallons of the dirt-cheap margaritas, the restaurant uses one gallon of tequila, another gallon of margarita mix, and three gallons of tap water—which means that, essentially, customers are just drinking watered down alcohol when they order the beverage. "If 'the dollarita is your life,' you're an animal who can't taste things," the employee captions one Snapchat photo.
We've reached out to Applebee's for comment on the allegations but haven't received a response at this time. We'll update this story as we know more.