Toddy Time: 5 Hot Cocktails That'll Make Your Winter a Bit Brighter
Kick back with a warm one.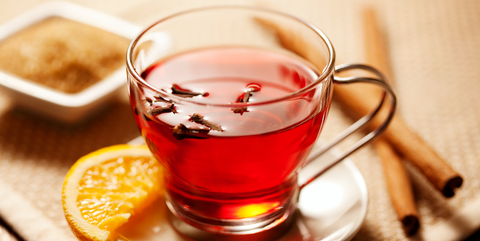 If you're feeling like Elsa is your true kindred spirit right about now (please, don't even pretend you don't know that Frozen reference), it's about time you warmed up in the best way—with a hot drink containing alcohol. Yes, please.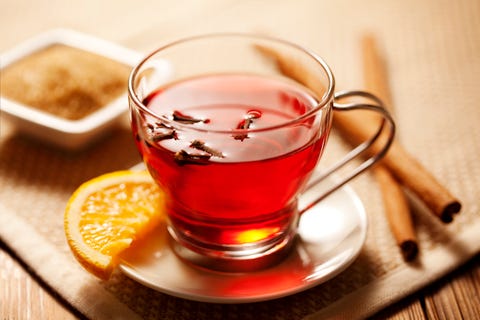 Ingredients:
1 part DEWAR'S 12 Blended Scotch Whisky
3 parts hot water
1 tea bag
Honey and lemon juice, to taste
Directions:
Coat the bottom of a mug or an Irish coffee glass with honey. Add DEWAR'S 12 and the lemon juice. On the side, heat water in a tea kettle and add the tea bag to make hot tea. Pour the hot tea into the glass and stir.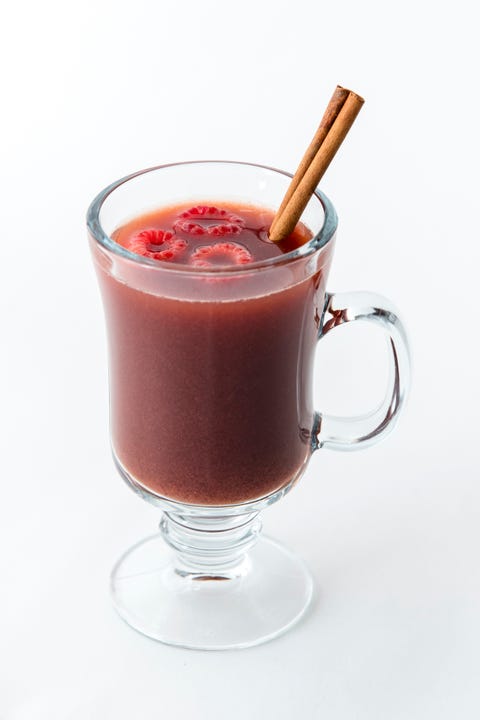 Ingredients:
1 12-ounce bottle of Stella Artois Cidre
¼ teaspoon vanilla extract
¼ teaspoon ground cinnamon
¼ teaspoon ground nutmeg
1 ½ ounce fresh raspberries
1 tablespoon dark brown sugar
Directions:
Combine all ingredients in a medium sized saucepan and cook over medium high heat for 5 minutes and lower temp to lowest setting, let simmer for up to 20 minutes. Strain mixture through doubled-over cheesecloth or strain 2 times through a fine mesh strainer. Ladle into your favorite decorative hot beverage mug and garnish with fresh raspberries.
Created by Joann Greenwood of The Sage Rabbit in Lexington, KY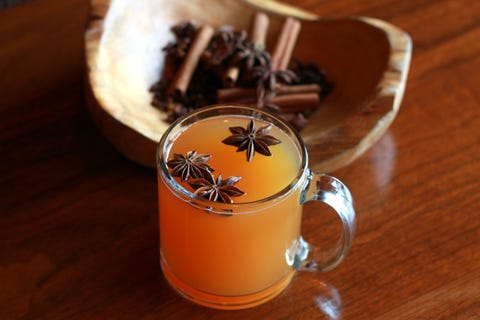 Ingredients:
1.5 oz. Bacardi Oakheart Spiced Rum
5 oz. Hot Apple Cider
.5 oz. Cinnamon Syrup
Directions:
Pour both cinnamon syrup and spiced rum in a mug, and top with hot apple cider. Garnish with a cinnamon stick and star anise.
Created by The Roof in NYC
4
Orange Cinnamon Blossom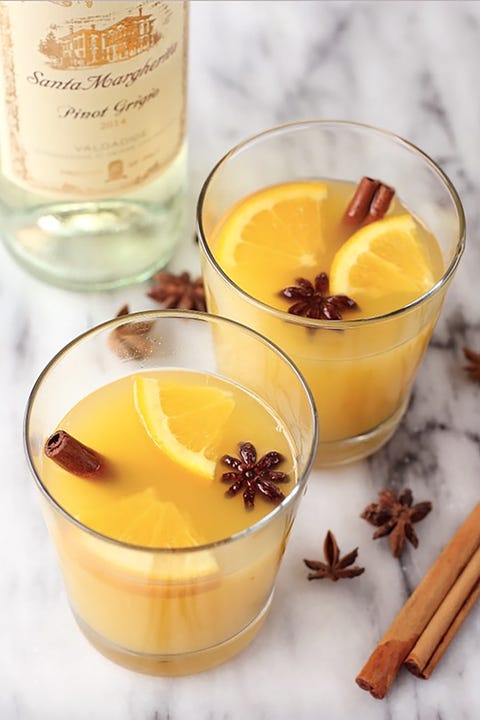 Ingredients (Serves 8):
1 bottle of Santa Margherita Prosecco Superiore DOCG
1/2 lemon
1/2 orange
1 tablespoon honey
1/4 cup sugar
3 whole cloves
3 whole allspice
2 cinnamon sticks
Directions:
Rinse lemon and orange and thinly slice them, discarding seeds; quarter the orange slices. Put fruit in a 4- to 5-quart pan. Add honey, sugar (use the smaller amount if you prefer drinks on the tart side, the larger if you want a sweeter flavor), cloves and allspice. With a knife, cut the cinnamon sticks lengthwise into thinner strips. Add cinnamon and 2 cups water to pan; bring to a boil over high heat, then reduce heat and boil gently for 5 minutes. Pour Santa Margherita Prosecco Superiore DOCG into hot citrus base and heat until steaming, about 8 minutes. Keep warm over low heat. Ladle into heatproof cups or wineglasses.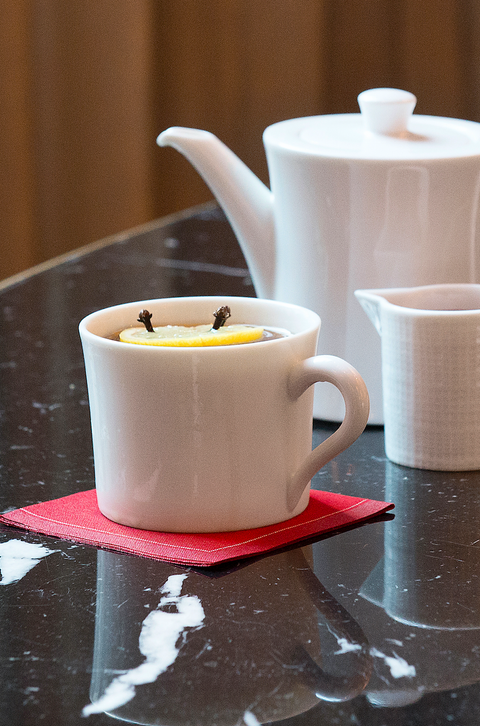 Ingredients:
1.5 oz Angel's Bourbon
1 oz Tamarind Honey
.25 oz Ginger Juice
.25 Lemon Juice
Chandernagor Tea
Cloves and Lemon for garnish
Directions:
Add bourbon, tamarind honey, ginger juice, and lemon to mug. Add hot tea. Serve with lemon wheel and cloves.
Courtesy of The Baccarat Hotel in NYC
This content is created and maintained by a third party, and imported onto this page to help users provide their email addresses. You may be able to find more information about this and similar content at piano.io